One of the required quests of Fortnite is to pick up files from a destroyed white filing cabinet. There are a few locations where multiple filing cabinets can be found at once, making this quest incredibly easy. First, you want to go to The Fortress, located at the center of the map, northwest of Tilted Towers and southwest of Shifty Shafts.
How to destroy a white filing cabinet and collect the files in Fortnite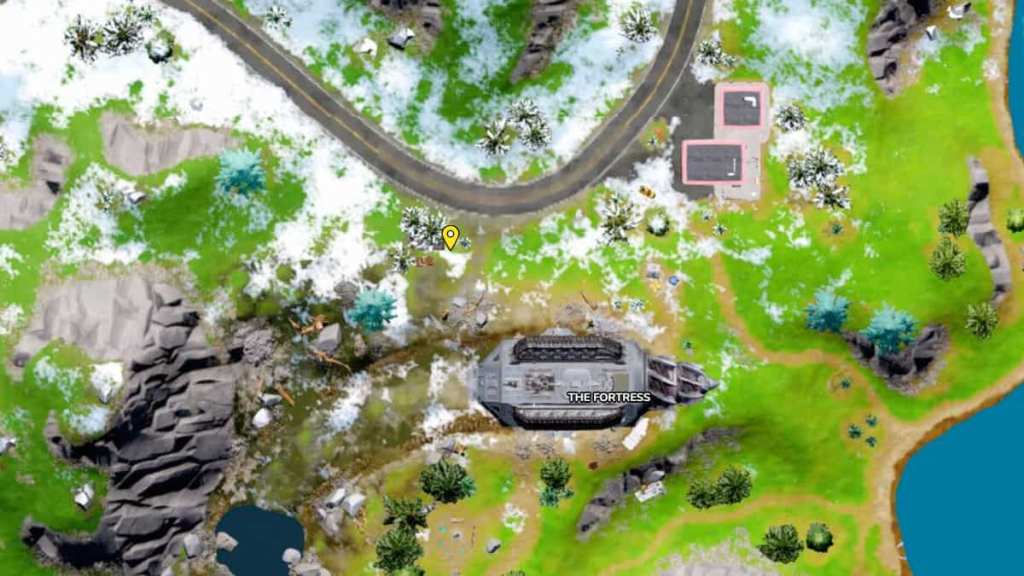 Refer to the map above for its exact location. When you're there, find an RV that's been flipped on its side, and you'll see four white filing cabinets there. Two are near a very thick tree, one is near a snowy, withered tree, and the last is between the RV and a rock.
Related: How to get a Lightsaber in Fortnite Chapter 3 Season 2
You need to destroy any of them to find the files, which can be done by just shooting them a bit. For some reason, it took us two tries to get the file, so if you have to do it more than once, know it happened to us too. If you pick up the file, Jonesy will tell you that it is the "Emergency Data Redundancy Protocol," and to meet him at Covert Cavern.
For more on Fortnite, why not check out All Star Wars May the 4th quests and rewards in Fortnite Chapter 3 Season 2 or Where to find an E-11 Blaster in Fortnite here on Pro Game Guides.