The latest Fortnite update brought Star Wars May the 4th Quests to the game, and players will get to use iconic Lightsabers and Blasters during this period. Players will also get to see various Star Wars cosmetics returning to the Item Shop as well. The Quests are now available in the game, and you can get started with them right away.
How to complete all May the 4th quests in Fortnite Chapter 3 Season 2
There are six challenges in the May the 4th Quests, and completing each of them will reward players with 30,000 XP. All of the May the 4th Quests revolve around Stormtrooper Checkpoints, Lightsaber, and E-11 Blasters and are relatively straightforward to complete. Completing five of the May the 4th Quests will reward players with the Empire Banner.
Land at a Stormtrooper Checkpoint, then place top 25 (0/1)
Complete a bounty from a Stormtrooper (0/1)
Block hits using a Lightsaber (0/10)
Damage opponents within 30 meters using the E-11 Blaster Rifle (0/1000)
Drive a vehicle from Chonker's Speedway or Logjam Lumberyard to a Stormtrooper Checkpoint (0/1)
Survive storm phases while carrying a Lightsaber (0/5)
Where are Stormtrooper Checkpoints in Fortnite?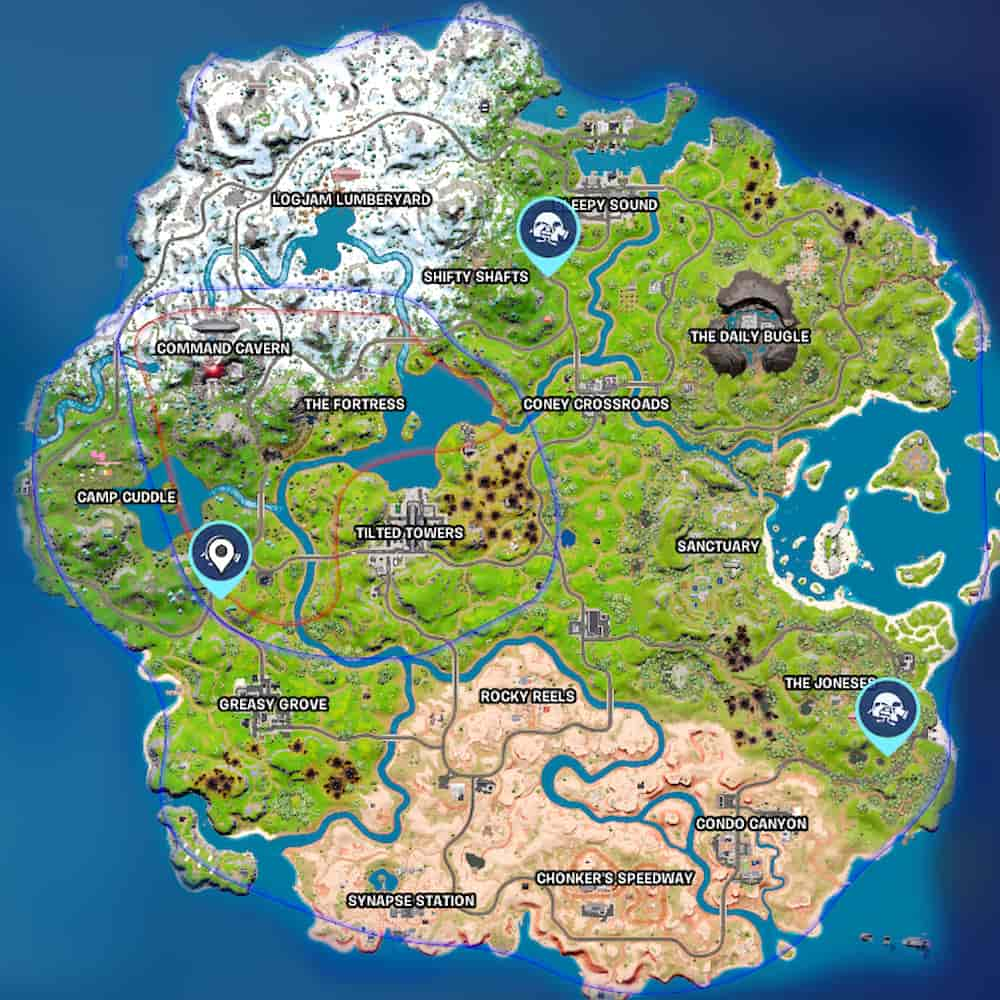 There are three Stormtrooper Checkpoints in the game, and each of them is currently a hot-drop location. We recommend players land in these regions with squadmates to eliminate opponents quickly. Follow the map image above to locate any of the Stormtrooper Checkpoints easily. Similarly, players can get a Lightsaber as ground loot or in chests. Make sure to collect one to start May the 4th Quests.
Wondering how to complete all the Milestone Quests in Season 2? Check out All Milestones in Fortnite Chapter 3 Season 2 on Pro Game Guides.