In Week 2 of Chapter 2 Season 7 of Fortnite, one of our Epic Quests is to destroy equipment at satellite stations. There are several satellite stations in which you can do this and mostly anything can be destroyed for it to count towards your goal. In the guide below, we explain how and where you can destroy this equipment.
Map
The map below shows you the locations of each Satellite Station. You can visit any one of these to destroy the equipment.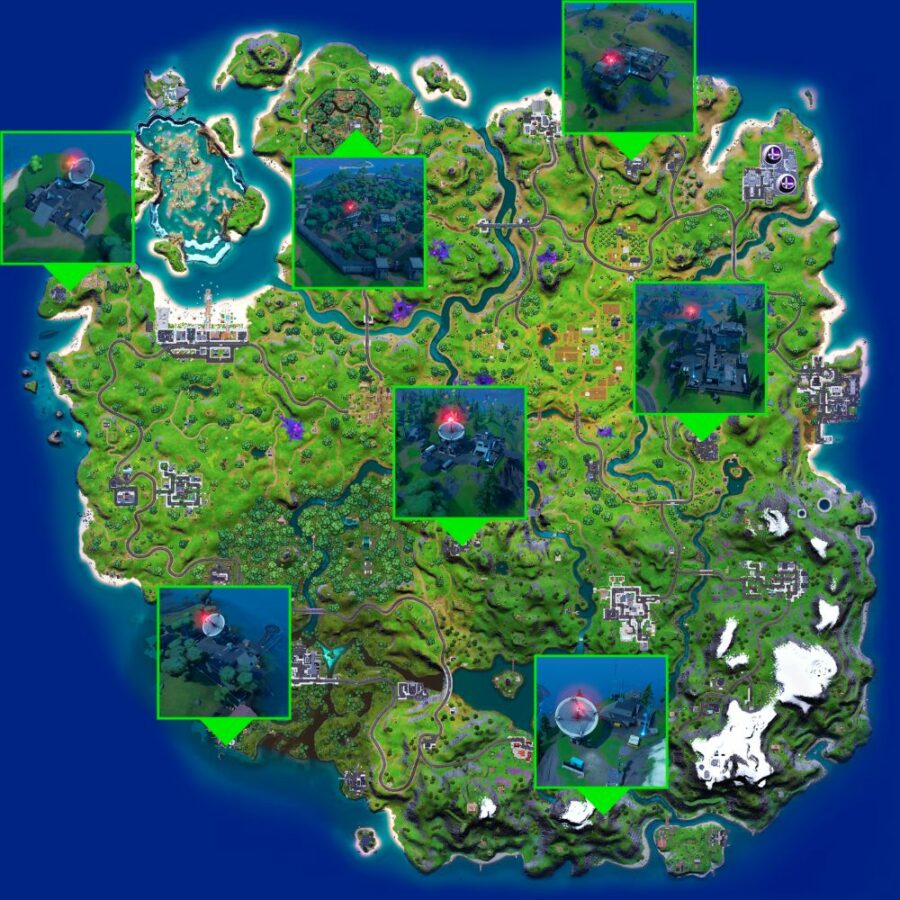 Related: Where to Collect Spray Cans from Warehouses in Dirty Docks or Garages in Pleasant Park in Fortnite - Pro Game Guides
Destroy Equipment
Destroying equipment is as simple as destroying anything you can at each satellite station. Not only can you destroy objects, but structures such as walls and ramps as well. When you arrive at any of the satellite stations shown the match above, simply hack at and destroy 15 objects or walls to complete this quest.
Once you have done everything described above at least 15 times, the quest will be marked as complete! The question is, why did we destroy all this stuff? Are you helping the aliens, or do you just really dislike the IO?
For a general guide on all the quests this week, check out our guide: Fortnite Chapter 2 Season 7 Week 2 Cheat Sheet.