This is the first quest in the Epic set of quests for Fortnite Chapter 2: Season 5 Week 2. All you need to do is find and destroy 5 Mailboxes. This is simple enough to do, and also, it's oddly satisfying to obliterate something simple into many fine wooden shards!
Where to Destroy Mailboxes in Fortnite
This one is a fairly simple one to complete; you just need to destroy 5 Mailboxes. When you drop, head to the two heavily populated areas with houses, either Holly Hedges or Pleasant Park, as the more Mailboxes you can destroy swiftly, the better! As remember, you will be competing with everybody else trying to finish this challenge!
Of course, be wary of getting eliminated when trying to find them. You don't have to do all 5 in one match, but a single swing is enough to take one down in passing; swipe at it. As long as 5 Mailboxes are slaughtered before the week ends!
Below we'll list all the areas and the number of Mailboxes in each place: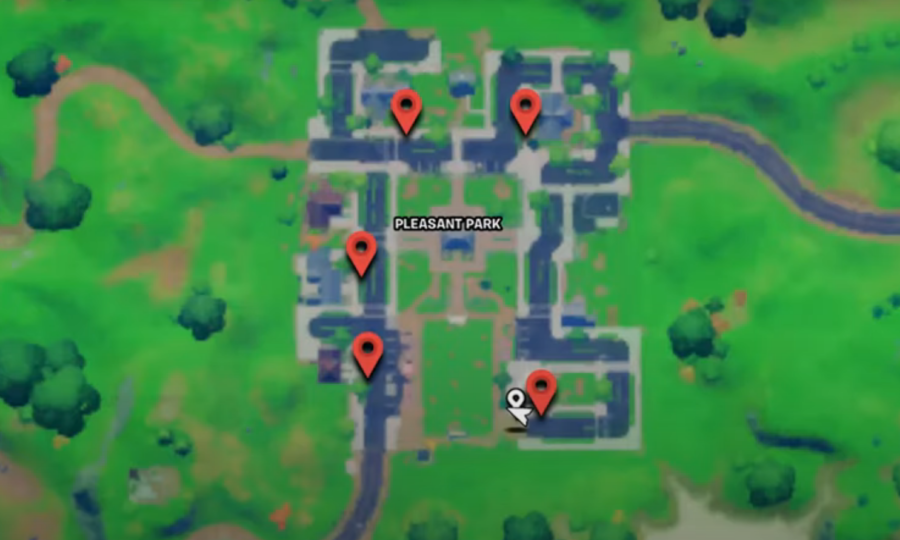 This challenge was found through data mining, so the location and information may change when they officially go live on December 10. If this happens, we will make sure that this article's information will change to reflect it!
If you are having trouble locating the Mailboxes, follow this YouTube guide!
This is the first Epic Quest in Week 2; for the others, check out our Fortnite Season 5: Week 2 Challenges Guide. For more details on the Season 5 Week 2 challenges and information, we've got you covered!