For the last mission of the Foreshadowing Quests, we must find and destroy TV sets placed sporadically throughout the island. This is a fairly simple task; the only struggle is knowing where to look. Use the image below to locate all the TV sets you need to find for this task. If you need further instructions, you can find them below the map.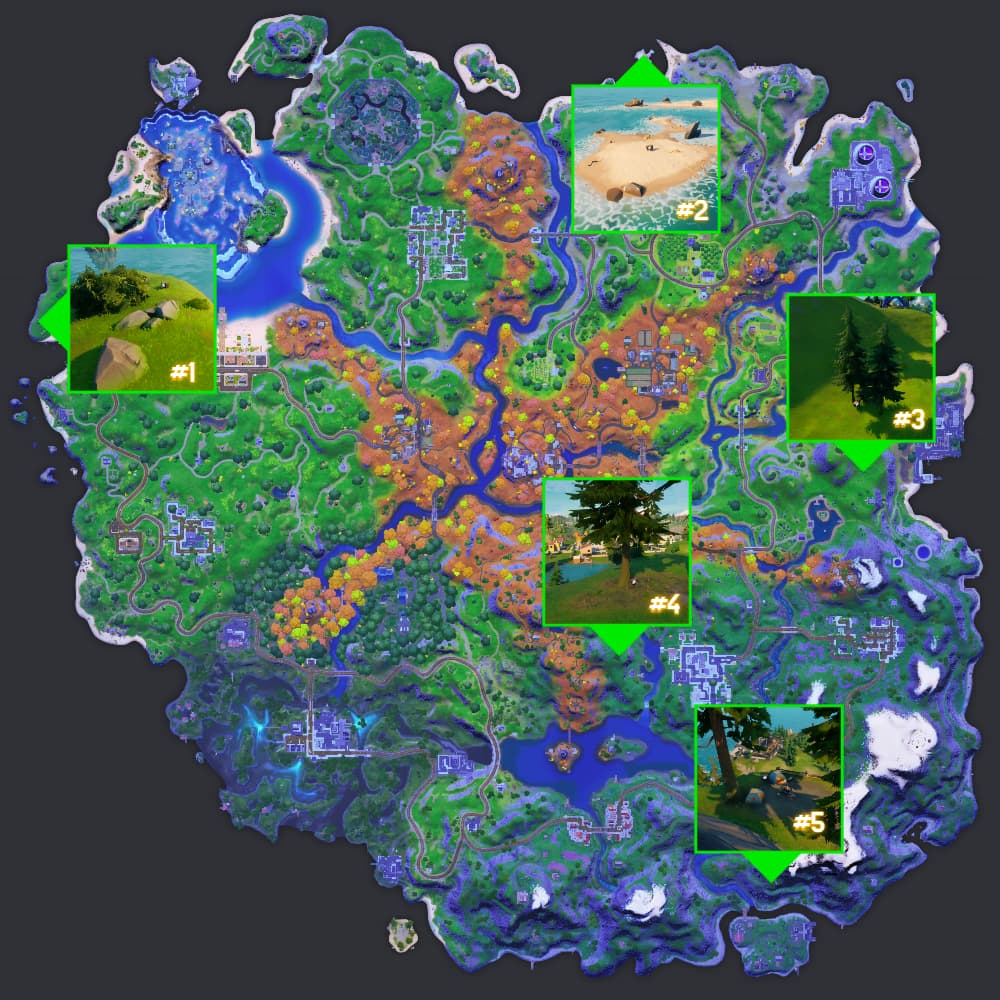 Related: All NPC Locations for Fortnite Chapter 2 Season 6 - Pro Game Guides
The first TV Set is on the far western edge of the map. You'll find it hidden behind a large bush near a hill that overlooks the ocean. It's south of the decayed castle and north of Fancy View.
The second TV Set is on the small sandy island northeast of Craggy Cliffs. It is in the middle of the island.
The third TV Set is next to a pair of trees on the southeastern side of the large hill west of Dirty Docks. They are also just barely northeast of Canoe Lake.
The fourth TV set is at the base of large tree on a hill overlooking the western side of Lazy Lake. You will find it just above the fishing lake.
The last TV Set is at a campsite on a ledge directly south of the base at Mount Kay. It is north of Camp Cod.
That all the locations for this fun new quest. Once you have complete this quest, you have also completed the full Foreshadowing questline!
Video Guide
If you'd like to use a video guide to find all the locations, check out the YouTube video embedded below!
Don't forget to check out our Fortnite Homepage for all the latest news and guides! We will be providing complete coverage of Chapter 2 Season 7 when it is released!