Fortnite remains one of the best battle royale games with its ever-evolving map and constant updates that keep the game fresh and exciting. With the Shadow of Phantasm quests arriving to the game, it has brought along some unvaulted weapons perfect for stealthy gameplay, such as Shadow Bombs, Shield Bubbles, and some of the most favorite weapons like the Suppressed rifles and SMGs. The Suppressed SMGs, in particular, allow players to take out their enemies quickly and quietly without drawing more attention. Here's where you can collect a Suppressed SMG in Fortnite.
How to get a Suppressed SMG in Fortnite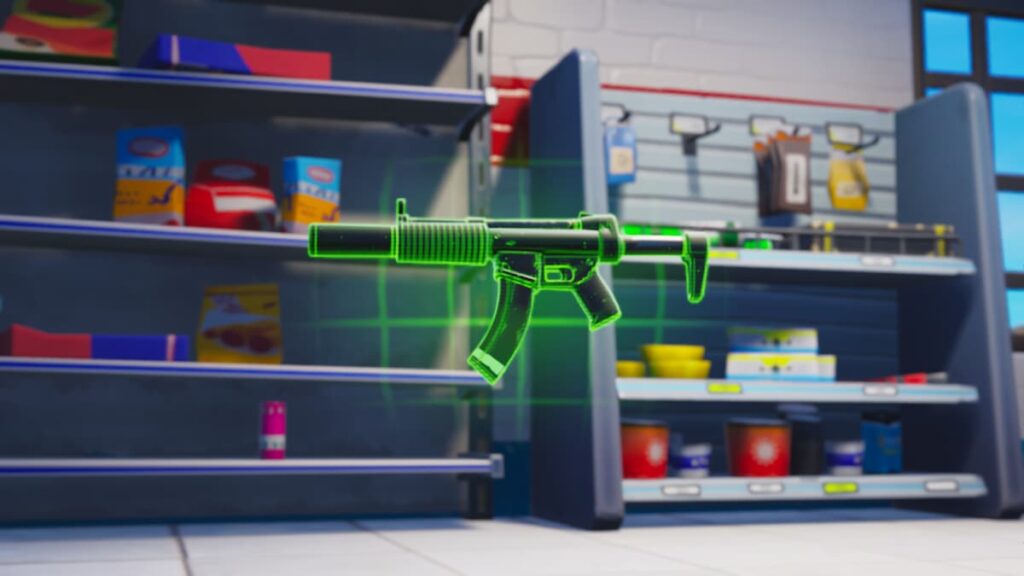 Suppressed SMGs can be found in three different rarities: common, uncommon, and rare. Since being unvaulted once again, players can discover them spawning by chance in any location. There is no one location that you must go to to find one. They can be anywhere around the map and attained in various ways, such as from floor loot, in chests, or on defeated players. If you're having trouble tracking one down, there are a few locations where you might be able to get one a little bit easier.
Related: Where to find Shadow Bombs and Shield Bubbles in Fortnite
Best locations to find a Suppressed SMG
Even though they have the chance to spawn just about anywhere on the map, the best locations to look for a Suppressed SMG are locations where the most chests and loot usually spawn. Opening up chests is the best way to find the weapons and loot you want. They generate in higher quantities at named locations or specific landmarks. Your best bet is to land at more prominent locations and begin opening chests and looking in buildings until you find one. Even if this means you may have to face a few opponents. These are the best locations to go to for loot:
Shell or High Water
Logjam Junction
Shifty Shafts
Sleepy Sound
Sunken Suburbs
Sunflower's Saplings
Lazy Lagoon
The Temple
Coney Crossroads
Floaties Boats
Sanctuary
Launchpad
Tilted Towers
Rave Cave
Shroom Chalet
Reality Falls
Greasy Grove
Synapse Station
Neo Butter Barn
Chonker's Speedway
Condo Canyon
Rocky Reels
Shuffled Shrines
The Joneses
Shrouded Settlement
These are some of the best locations to look for a Suppressed SMG, either by opening as many chests as possible, defeating some enemies, or coming across them on the ground. Once you collect one, you can stealth your way around easily and take out your enemies without a sound.
Looking for more Pro Game Guides Fortnite content? Check out our guides on How to complete Shadow of Phantasm Quests in Fortnite or How to get Dreamer skin in Fortnite!