Fortnite players were in for a surprise when we changed from Season 7 to Season 8, as there have been dramatic changes to the map both inside, outside, and Sideways. One of the most notable changes is that the radar dishes placed throughout the map are still here, but they have seemingly been abandoned by the IO guards.
This wouldn't be a big deal, except for the fact that it doesn't seem the IO guards have a permanent new home. This makes for a confusing challenge when we receive tasks from NPCs that require us to interact with them. Thus, the question is: Where do we find them?
Related: How to Complete a Sideways Encounter in Fortnite - Pro Game Guides
IO Guards work a bit differently this season. Instead of being stationed at the satellite dishes around the map, it seems they have abandoned those to set up smaller IO Posts, which are in different areas. In the map below, you can see the five IO bases that are on the map. However, there have been reports that IO Guards don't always spawn at the bases, so you may have to go to different bases to find them.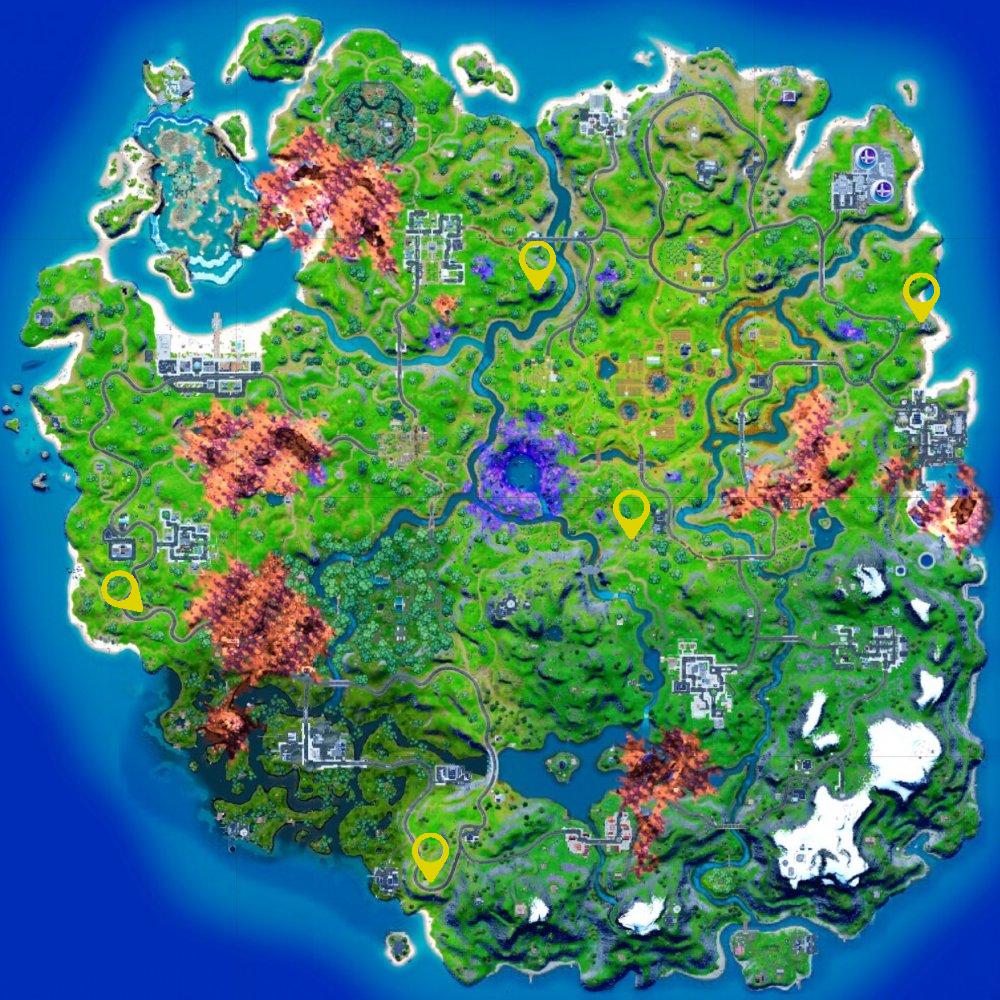 Base Rio: East of Pleasant Park.
Base Roger: North of Dirty Docks.
Base Oscar: Near Gas N' Grub, straight south from Corny Complex.
Base Echo: Straight west of Apres Ski, southwest of Misty Meadows.
Base Domino: Southwest of Holly Hedges.
Outside of the IO bases, you can also run into IO guards during Sideways Encounters. The Sideways Encounters are different from the large Sideways Anomaly that spawns at the beginning of every map. Instead, there are usually multiple Sideways Encounters revealed on the map, all of which will have an icon that looks like a purple rift to show where they are.
During the encounter, IO Guards usually pop up around wave two. However, there is no guarantee they will spawn, and when they do, they're hostile towards both you and the Cube Monsters.
As the story unfolds throughout the season, we anticipate IO Guards showing up more often and in different circumstances. However, until then, Sideways Anomalies and some IO Bases are the only place you can find them!
Don't forget to check out our full Fortnite Chapter 2 Season 8 Guide, which covers all updates, mechanics, and features of Season 8!