With the recent release of Fortnite Chapter 2 Season 7, we were introduced to a new resource in the game: Nuts and Bolts. These replacements for Season 6's Mechanical Parts can be used to side-grade weapons to different types via the crafting menu. It only takes one set of Nuts and Bolts to side grade your weapons to their preferred type, making them a highly sought-after resource. The question is: how do we get them?
There are several ways to get Nuts and Bolts in a game. The most common way that we find them is via drops from other players, but this guide covers how to get them when you're actively looking for them.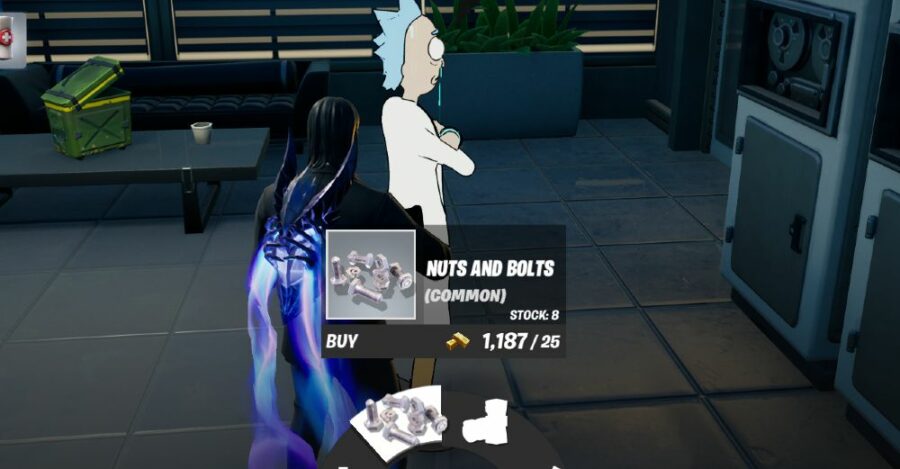 The easiest way to guarantee you'll find some is to visit Rick Sanchez at Defiant Dish. He can usually be found walking around the top floor of the central building at the base. When you interact with Rick, he will offer to sell you Nuts and Bolts for 25 Gold Bars each. Considering they can be used to craft your weapons into a form you're more comfortable using, this is a good deal.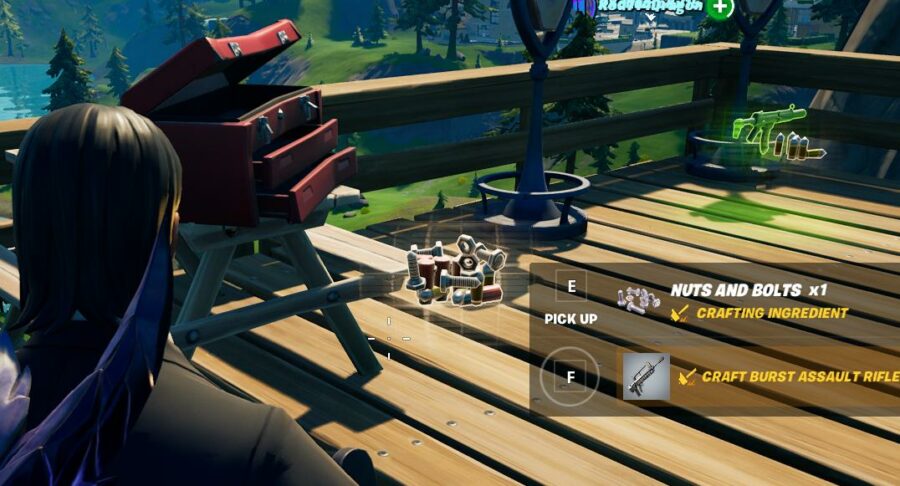 Another way to get Nuts & Bolts is by opening Red Tool Boxes, as shown in the image above. Red Tool Boxes are guaranteed to drop a set of Nuts and Bolts, so if you see one, open it. Unfortunately, there currently is no map that shows all the spawn locations of these Tool Boxes. However, you will frequently (almost always) find them in house garages.
Lastly, Nuts and Bolts can be found as Ground, Chest, and Ammo Box loot. This is not an effective way to look for them though, as their spawn rate from these sources is much rarer.
That's all there is to know about the spawn locations for this resource! Be sure to check out our Fortnite Homepage for more helpful guides, news, and content for the latest season.
We have guides for everything in Chapter 2 Season 7! Go to our Complete Guide for Fortnite Chapter 2 Season 7 to help you master this season and get to the highest level possible!