In Fortnite Chapter 4 Season 1, players will come across various new characters and NPCs all around the map. The Ageless Champion is one of the bosses this season, and defeating this character can be tricky if you are not well prepared. Players need to know how to beat this boss to collect the mythic item, The Ageless Champion's Ex-Caliber Rifle. Here's how to locate and eliminate The Ageless Champion in Fortnite.
How to get The Ageless Champion's Ex-Caliber Rifle in Fortnite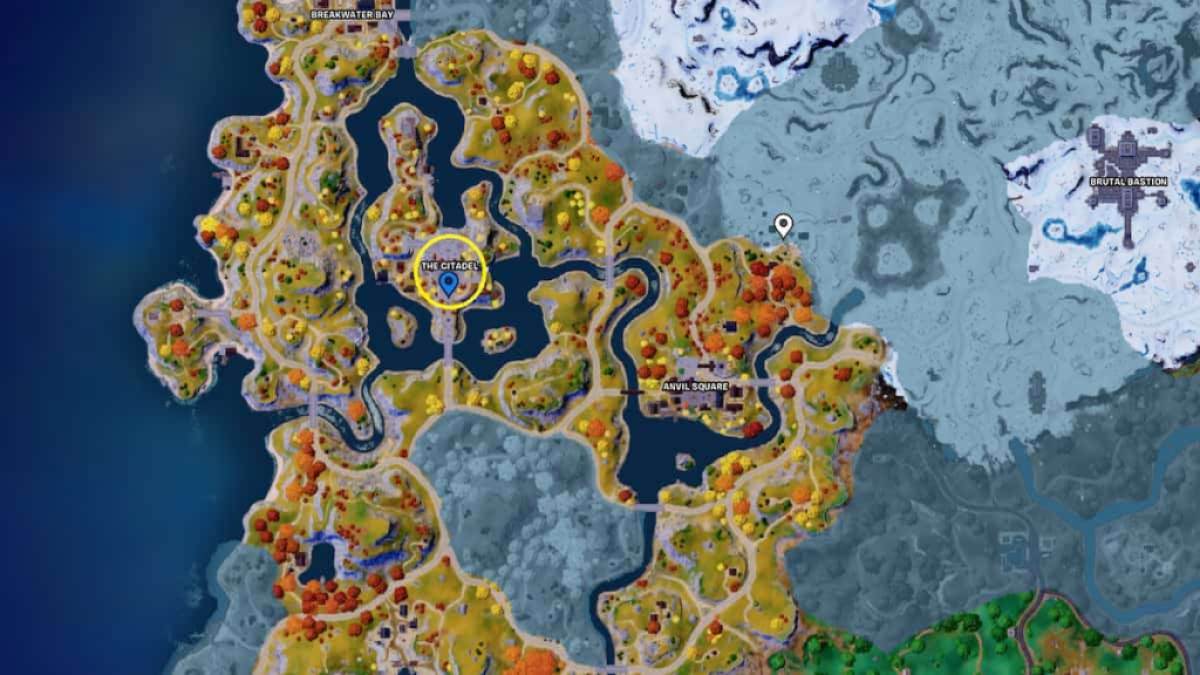 The Ageless Champion boss is located inside the main castle at The Citadel POI in Fortnite Chapter 4 Season 1. Check the yellow circle on the map image above to see this boss's exact location. This boss carries a Shockwave Hammer and a mythic Ex-Caliber Rifle. The Ageless Champion will attack players with both these weapons. Players need to strategize beforehand to survive this fight, and its best to engage this boss from a distance.
Related: Where to land at hot spots in Fortnite Chapter 4 Season 1
We recommend collecting grenades and throwing them at this boss to start the fight. Once he starts moving, try to maneuver your way out of the castle structure. Create distance by luring The Ageless Champion out in the open and shoot it with weapons that are good at mid to long range. It is ideal to use the DMR in combination with the Ex-Caliber Rifle to defeat this boss quickly. Try your best to avoid getting shot by the boss, as his weapon can deal around 150 damage and the hammer hits for 75.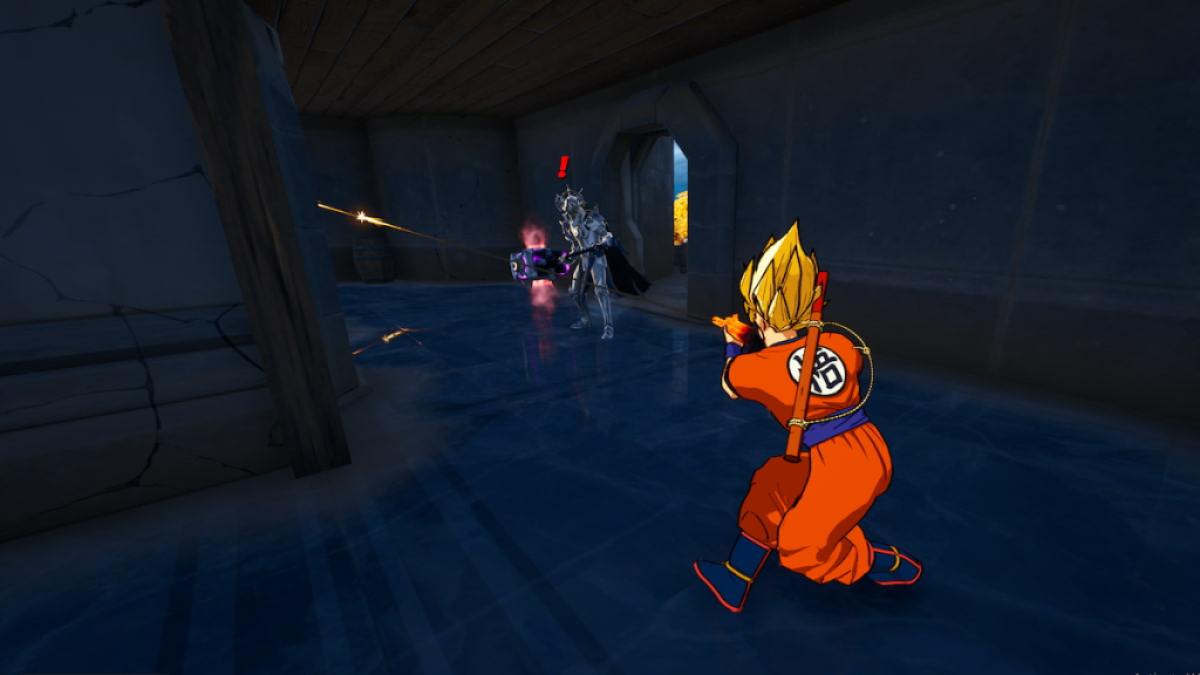 Upon defeat, this boss drops The Ageless Champion's Ex-Caliber Rifle which is of mythic rarity. This mythic weapon is one of the best guns in the game, and players can use it to deal massive damage to opponents from a distance. The Ageless Champion also drops a Shockwave Hammer, along with other items. If you are planning to win this boss fight, we recommend eliminating all the opponents first before engaging The Ageless Champion. Clear the area and make sure you have enough healing items to survive the intense combat.
Wondering how to take control of POIs in Chapter 4? Check out How to Capture Point in Fortnite on Pro Game Guides.