In Fortnite Chapter 4 Season 1, players get to explore a whole new map with various new POIs and landmarks. One of the weekly quests requires players to drop at three hot spots, and these locations are full of high-tier loot. Here's how to find a hot spot in Fortnite Chapter 4 Season 1.
How to find a hot spot in Fortnite
In Fortnite Chapter 4 Season 1, players will notice while dropping from the bus that certain POIs are marked with golden text on the map. These locations are classified as hot spots, and are stacked with high-tier loot. To complete the weekly quest, players must land at three different hot spots, and this will reward them with 20,000 XP. Hot spots also have flying drones all around the POI. These drones carry high-tier loot, and you can shoot them down to get good weapons early on.
Related: All Reality Augments in Fortnite Chapter 4 Season 1
Hot spots are heavily contested by opponents, making it difficult to survive without weapons and shields. Its easy to get outnumbered at such a location, and you can always use vehicles, bikes, and other rotational tools to live and fight another day. If you are landing at one of the hot spots, we recommend finding a gun and shields as soon as possible before engaging opponents.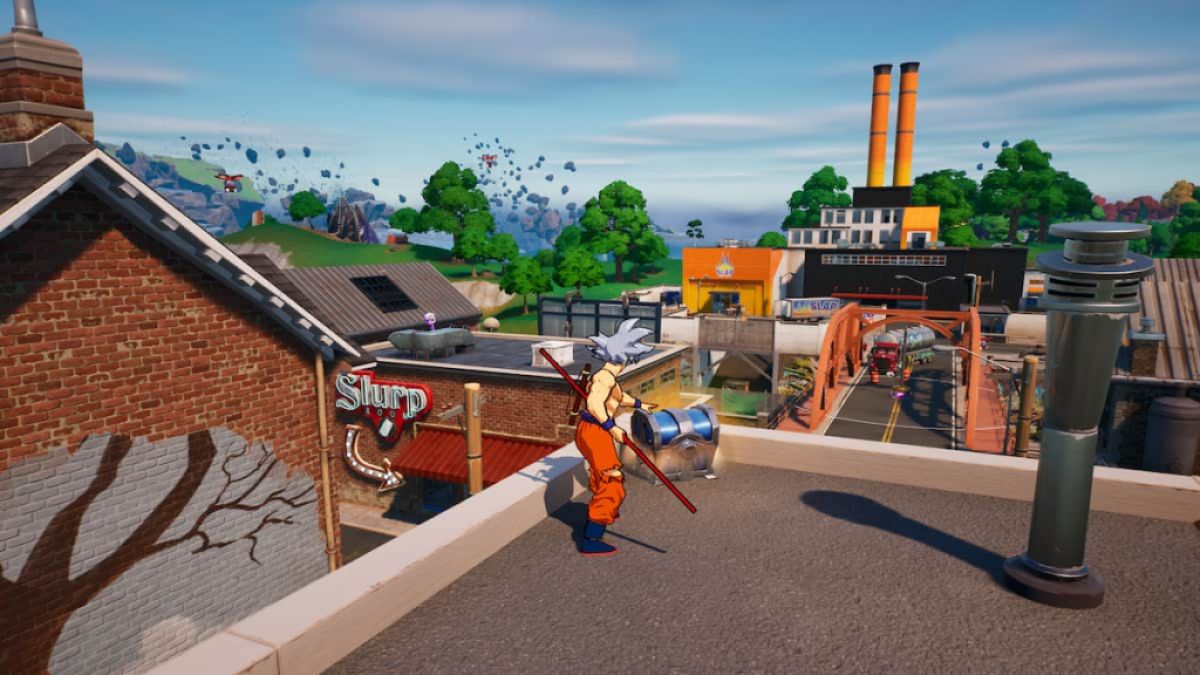 You will also come across various Capture Points at major POIs in Fortnite Chapter 4 Season 1. Take control of these key areas to mark all the chests and enemies in the vicinity. The new map is full of unique POIs, and there are various methods to get good loot from the start of each match. Players need to know where to land to get the best loot for their playstyle, and these hot spots have a lot to offer. If you are pushing for a high-elimination game, then its best to land at a hot spot closer to the center of the map.
Wondering how to take control of POIs in Chapter 4? Check out How to Capture Point in Fortnite on Pro Game Guides.