Fortnite Chapter 4 Season 1 is finally here with a brand new map featuring unique POIs, new weapons, and a lot more for players to enjoy. The flying drone, or loot drone, is one of the new elements you will come across in the game. These contain high-rarity weapons. Naturally, players are eager to know how to get guns from these flying drones. Here's how to locate and use flying drones in Fortnite Chapter 4 Season 1.
How to get loot from Flying Drones in Fortnite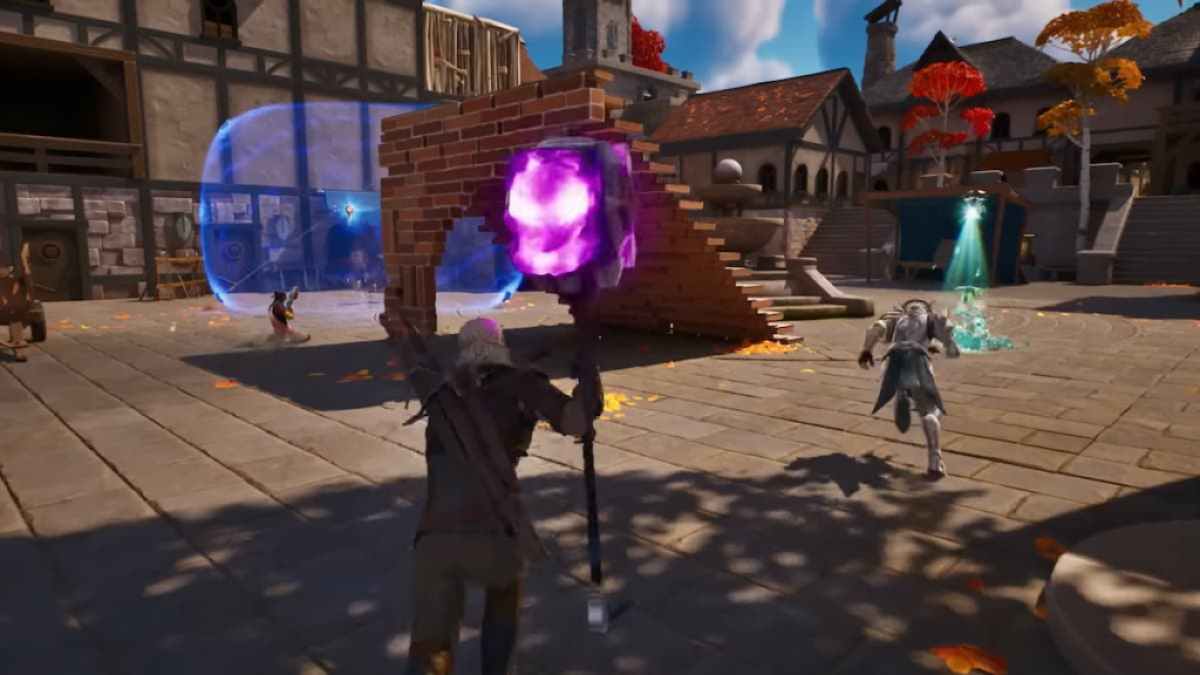 Flying drones are a new addition in Fortnite Chapter 4 Season 1, and these are found across different POIs in the game. While dropping in a match, players will notice that certain areas are marked with gold text on the map. These areas are known as Hot Spots, and they are filled with flying drones carrying high-tier weaponry. Players can visit these areas during a match to collect weapons by shooting down the flying drones.
The developers gave fans a glimpse of how these flying drones work in the official trailer. The image above shows The Ageless collecting a weapon from one of the flying drones. While exploring a Hot Spot POI, you will come across multiple flying drones. It is ideal to land at one of these spots and find higher rarity weapons quickly. Players can expect opponents to follow the same strategy, so be prepared for a fight after landing.
According to community expert @Hypex, flying drones will spawn in three different POIs at the same time, with each region having at least five to six drones. Besides flying drones, players will also get to see various new elements coming to Fortnite Chapter 4 Season 1. For instance, the new Reality Augment system will give players two randomized perks or boosts, allowing them to get an edge over the opponents.
Wondering how to get The Witcher skin in Fortnite? Check out How to get the Geralt of Rivia Witcher skin in Fortnite Chapter 4 Season 1 on Pro Game Guides.