Any gamer who has played a game that allows for custom maps and multiplayer has undoubtedly noticed that Roleplay games are one of the most popular forms of custom content. In Roleplay games, players can do a wide range of things, but they typically focus on a special theme that puts players in an entirely new environment. One thing is consistent across almost all Roleplay maps, though: you get to experience something new.
Naturally, many Fortnite players are looking for the best maps to enjoy this casual-but-exciting game mode. We have gathered the best Roleplay map codes available and put them in our list below! We update this list periodically with the latest and greatest maps, so bookmark this page for more fun Roleplay maps!
If you are into Fortnite game modes, check out Fortnite Escape Room Codes, Fortnite Prop Hunt Codes, and Best Fortnite Creative Map Codes. Don't forget to check out our Fortnite homepage to see all the latest content for all things related to Fortnite!
Best Fortnite Roleplay Maps
The Spooky Life Roleplay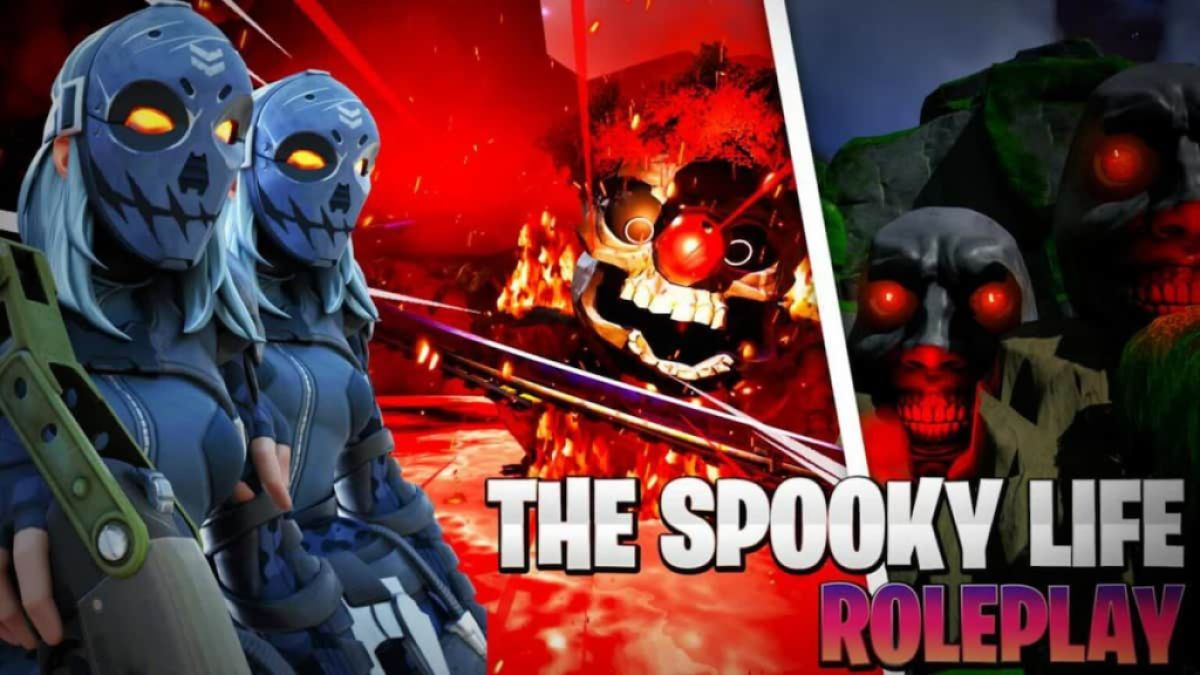 The Spooky Life Roleplay Map Code: 8615-1231-8426
With Halloween approaching soon, The Spooky Life Roleplay is the perfect map to roleplay and conduct any virtual parties for the festive season. Jump inside the spooky map filled with creepy mansions, mysterious dungeons, and hazardous caves. Put on music and dance all night. If you run out of ideas, I highly advise you to recreate the famous MJ Pop song - Thriller in the custom room with matching zombie skinsets. You won't be disappointed in any way!
Barbie Land Gun Game - 2426-0431-7668
Barbie Land Gun Game Map Code: 2426-0431-7668
Are you looking for a roleplay simulator related to Barbie? Well, you have come to the right page on the internet. This map by Santax is a perfect roleplaying map for Barbie lovers. Firstly, everything on the map has the right amount of pink, from the several high-rise tower buildings to the fancy cars on the road. Dress yourself as the prettiest Barbie or a handsome Ken and live in the dreamy world of Barbie Land. If you feel things are going a bit passive, get your guns out and take the alternative approach of taking over the city in your cutely dressed avatars.
Fortpunk MMORPG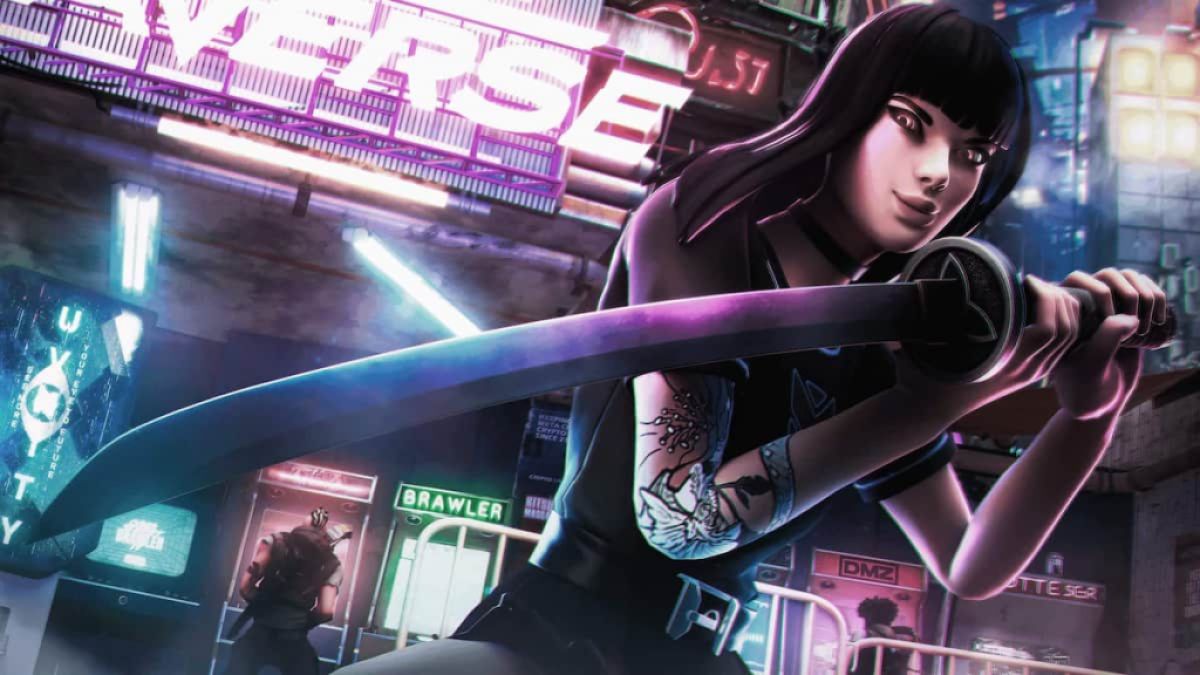 Fortpunk MMORPG Map Code: 8277-9586-1422
Fortpunk is one of the best MMORPG maps inside the Fortnite universe. Using all the powers of UEFN Creative 2.0, the developer Getshot has created a short but highly impactful game that is visually appealing and amazing to play. After logging in the map, you will be in a dystopian city. Here, your primary role is to survive in this city by finishing the quest with other players offered by various NPC. These missions range from eliminating certain opponents to collecting objects. Do add the map to your wishlist if you want to experience something unique in the roleplaying genre.
Corrupt City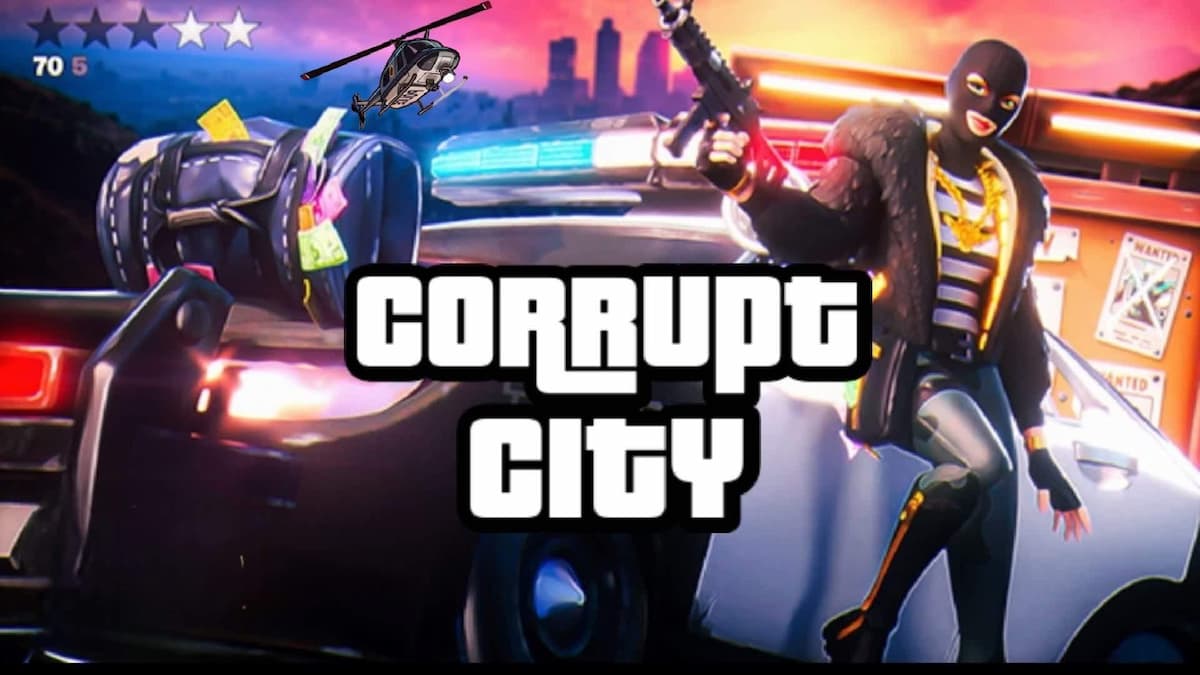 Corrupt City Map Code: 0053-7902-8073
Corrupt City is one of the latest GTA-style roleplaying maps to debut inside the Fortnite universe. Like other similar maps, you and your gang can embark on cool quests, heists, and faction wars. Obtain valuable items through these missions and sell them on the market for cash. Stock in cash for luxury buildings and become the boss of the city. Apart from these, you can explore the city and take part in illegal racing or brawl out in street fights with other real-life players.
UEFN Log Cabin Roleplay
UEFN Log Cabin Roleplay Map Code: 4038-7934-8142
Log Cabin Roleplay is one of the creepiest-looking maps on the entire list. The sheer horror factor arises mainly due to the custom lighting and environment models created using the UEFN features. The cabin, the lake view, and everything look ultra-real. Hop inside the map with friends and divide roles among yourself to reenact any scary scenarios from popular movies like The Shining or Cabin in Woods. You can also use the map to conduct a horror story recitation event with your Discord friends on weekends.
Island Life RP
Island Life RP Map Code: 3241-9989-3953
Live the life of your dreams in the new Island Life RP. Explore the island with your friends on vehicles or embark on various unique co-op quests like the Only Up mini-game. If you are bored of running around the island, purchase houses and rent them to your friends or other players to earn money. The island is extremely engaging, with several new contents to arrive in the next few weeks. Check out the map with friends if you want a roleplaying map with a chill and beach-like ambiance.
Himi Academy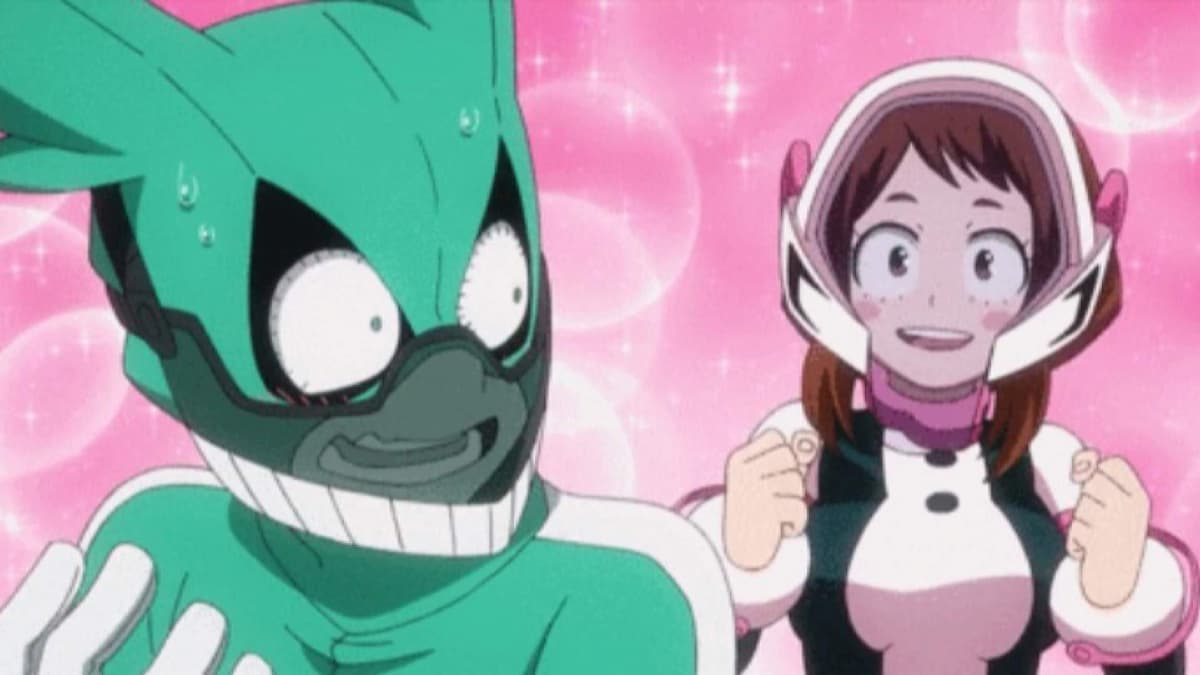 Himi Academy Map Code: 0017-8661-0959
Himi Academy is an anime-based high school roleplaying map. Jump inside the map with your friends and live out your high school dreams. The custom room has everything you need for a high school RP map ranging from playgrounds to classrooms with an anime touch. Use the map as your primary high school RP map if you are tired of roleplaying inside the generic US-style school design.
Prison Panic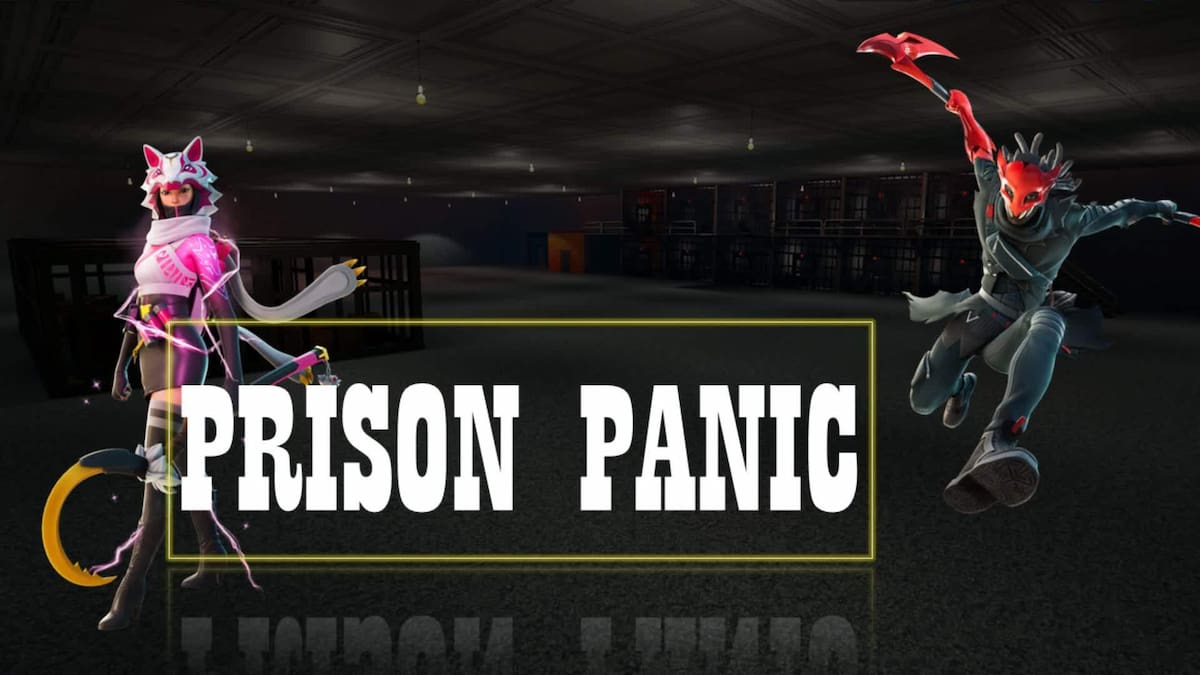 Prison Panic Map Code: 7068-7697-7999
Prison Panic allows you to pick two roles - the jail warden and the prisoners. As jail wardens, you have unlimited powers. Use these powers to keep your group of prisoners in check. In case you pick the route of being a prisoner, try to use the various items lying around the cell area and deceive your warden. I had a great time playing with my Discord friends and would recommend you do the same on weekends.
Heartless Plaza
Heartless Plaza Map Code: 6175-4276-5083
Unlike other maps in the list, Heartless Plaza has not been modeled based on existing themes. Instead, it is a plain map with a cool urban setting that can be used to hang out or have a virtual picnic with your in-game friends. To elevate this virtual roleplay experience, the developers have also provided users with in-game voice chat, allowing them to interact with their friends instead of relying on third-party applications like Discord or Teamspeak. Please check the map if you want a map with an urban and lush setting to spend some time with your friends.
Lake City Roleplay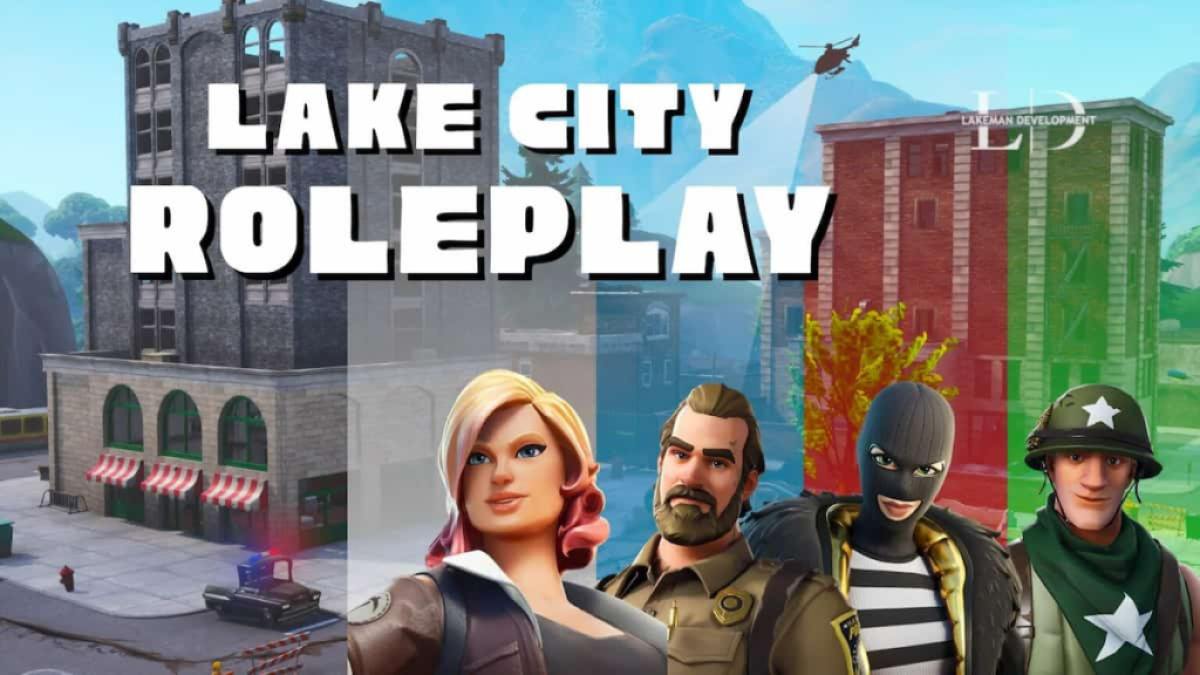 Lake City Roleplay Map Code: 7199-8010-1802
Copy and input the server ID, to jump inside the majestic world of Lake City, where you can roleplay popular characters like cops, thieves, soldiers, and even the city mayor. To aid in this roleplay, the developers have provided the users with unique abilities related to their character. For example, if you are a cop, you can arrest people and much more. Apart from these character-related skills, there are some general features like owning houses/cars, trading money, and much more. Do use the map if you want a roleplay server with in-depth features.
Vibe
Vibe Map Code: 8522-8932-4776
The Vibe is not a traditional roleplaying map where one can mimic any role, like being a cool high schooler or a feared gangster. Instead, the map room serves as a hanging spot for players where players can conduct a virtual rave party with music. Pick your best Fortnite outfit and dance all night to the best Fortnite tracks of this year. Currently, the room allows you to invite more than 50 players with plans to expand further in the future. Do add the map to your playlist if you want to organize a Fortnite party for your friends in the future.
The Green Screen Trailer
The Green Screen Trailer Map Code: 9113-6369-7294
The Green Screen Trailer is a roleplaying map that allows users to make an animated movie using the cameras available on the set. Hop in the server with your friends and act out your desired emotions using the various emotes and directional keys. Save the montage and share it with your friends through Discord or other platforms. Apart from making films, you can also wear your favorite Fortnite outfit and conduct a personalized photoshoot. I recommend the map to people who love flaunting their skins to people.
Big City Roleplay
Big City Roleplay Map Code: 0873-0592-1196
Big City roleplay is a server room with a large urban landscape. This landscape encompasses several buildings that range from tiny houses to big lavish flats. Use this map to act and roleplay any scenarios related to a city. You can become an annoying next-door neighbor pestering everyone or a dedicated delivery person religiously delivering your post each day. The choice is yours! Use the map if you want a city-style roleplaying map without being limited to a few roles.
Family Roleplay RP
Family Roleplay RP Map Code: 6224-4953-8926
As the name suggests, Family RP is a fun roleplaying map that allows users to replicate and roleplay the various positions in a conventional family in a home-like setting. Upon inputting the code, declare and choose a role of your liking and live out the fantasy interaction you always wanted to speak to your real family. Do check out the map if you want a family roleplaying map with an urban setting with access to multiple vehicles, houses, and more.
IO Lock Down Roleplay Server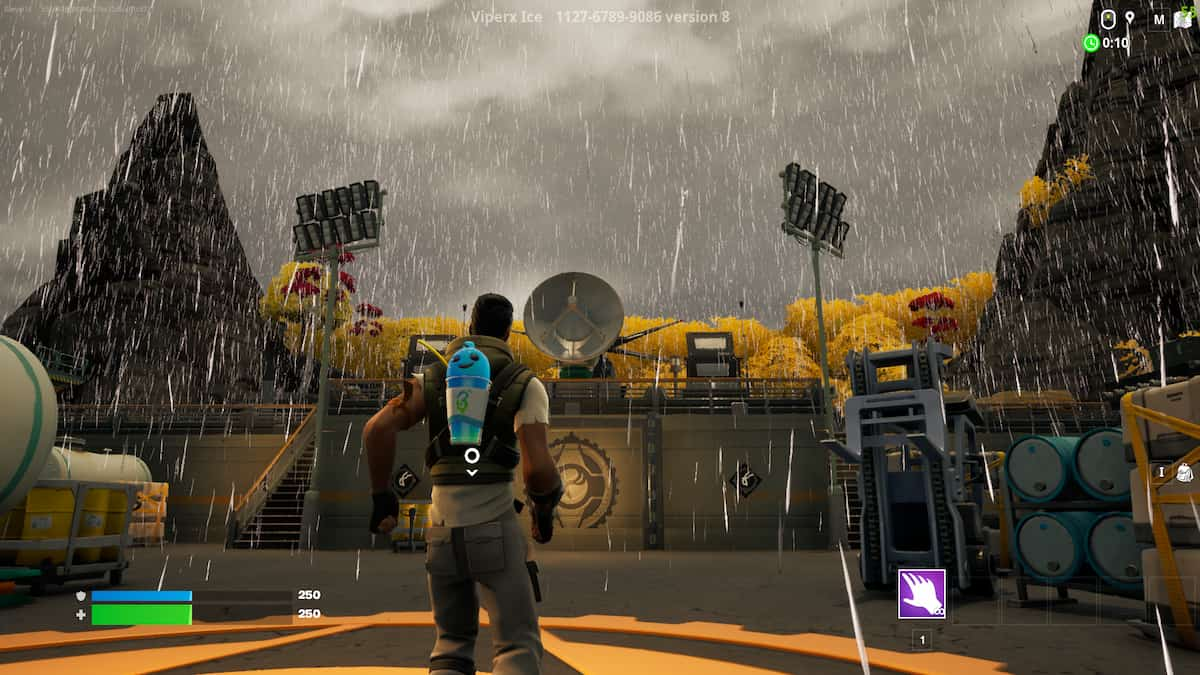 IO Lock Down Map Code: 1127-6789-9086
IO Lock Down is one of those maps in the Fortnite universe that try to incorporate rumors and fan-fiction stories of the community with the mainstream lore. Upon stepping inside the map, players must roleplay as a crew locked inside the IO base and explore the various parts of the map while following a unique tale about the IO base. We highly recommend the map to players craving to know or play some game mode that would reveal some background story about the Fortnite universe.
Crime and Punishment City Roleplay Server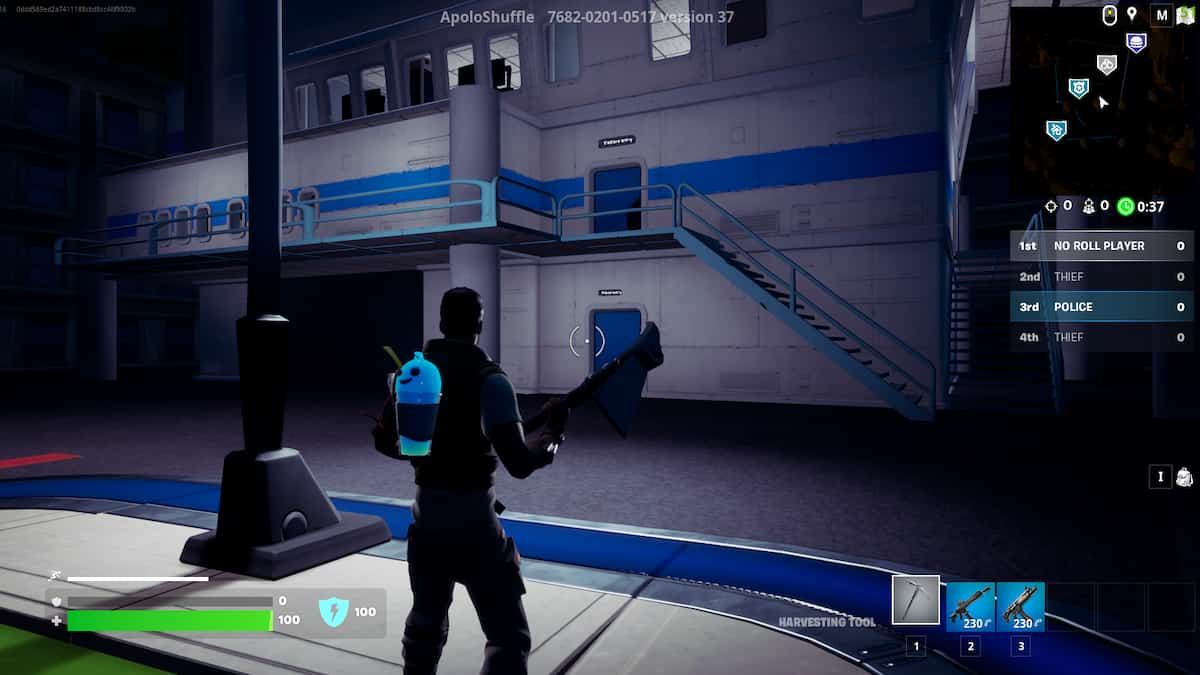 Crime and Punishment City Map Code: 7682-0201-0517
Crime and Punishment City is a roleplaying map where players can mimic the role of a mafia member or a cop. It is very similar to popular roleplaying servers like NoPixel from the GTA universe. To aid in the process, the developer has provided the users with various missions that each party can undertake. These missions range from escaping prison to stopping a bank robbery. Apart from these missions, there is various stuff that both parties can do, like renting out vehicles, selling gems, and even running a dinner. Do have a peek if you are in dire need of a crime-style roleplaying server.
Home Sweet Home Simulator
Home Sweet Home Simulator Map Code: 7958-4181-9141
This map by Jrippycactuar is a fun and unique roleplaying server map without any particular theme. Upon inputting the map code, you will be transported into a world that has various houses, lakes, and landscapes filled with trees/plants. The best part is that these accessories and models are not only for looking but are interactable as well. So, you can use this unique world space and ambiance to hold an outdoor picnic with your friends or spend a lovely virtual date with your loved one. The choice is yours!
Cyber City RP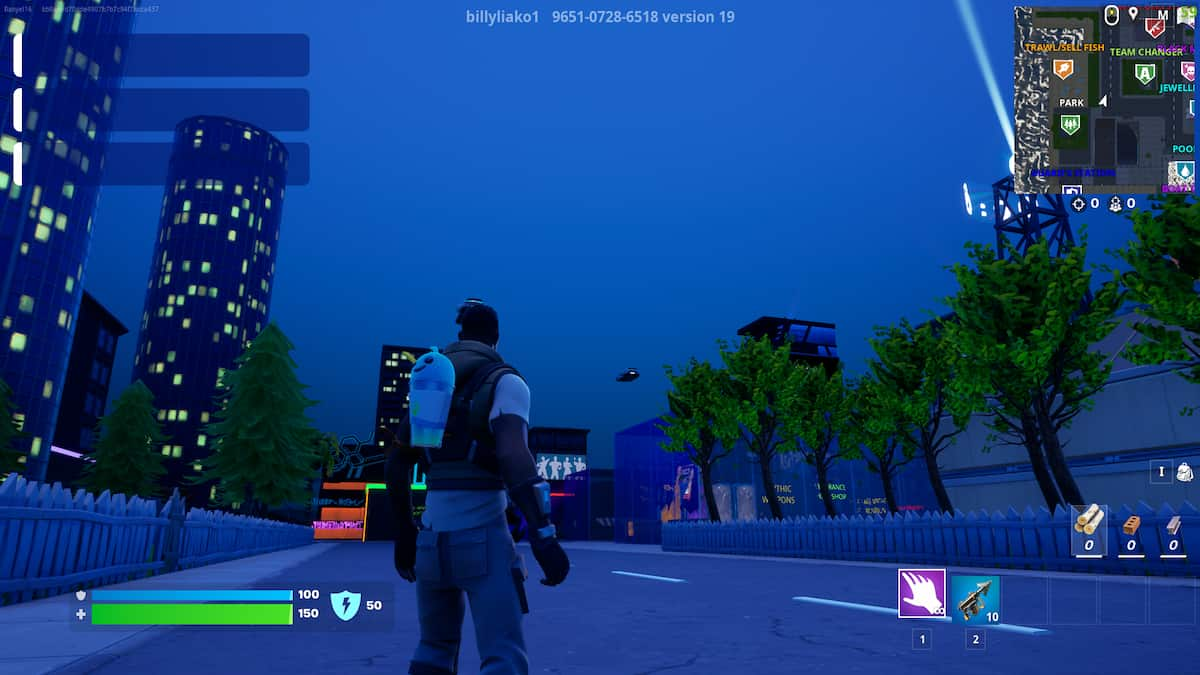 Cyber City Map Code: 9651-0728-6518
Cyber City is Fortnite's take on the popular video game CyberPunk. Similar to the original title, the atmosphere of the map is designed with a futuristic theme, with several skyscrapers and hovering vehicles present throughout the map. The gameplay is pretty traditional to every other popular RP in the Fortnite universe, allowing you to buy houses/vehicles, rob banks, and sell gold on the market. The other highlight of the map is that it has a save feature, enabling you to continue your journey from your previous checkpoint. Do check out the map if you are tired of playing roleplaying scenes in woods or mansion-like environments.
Taloria II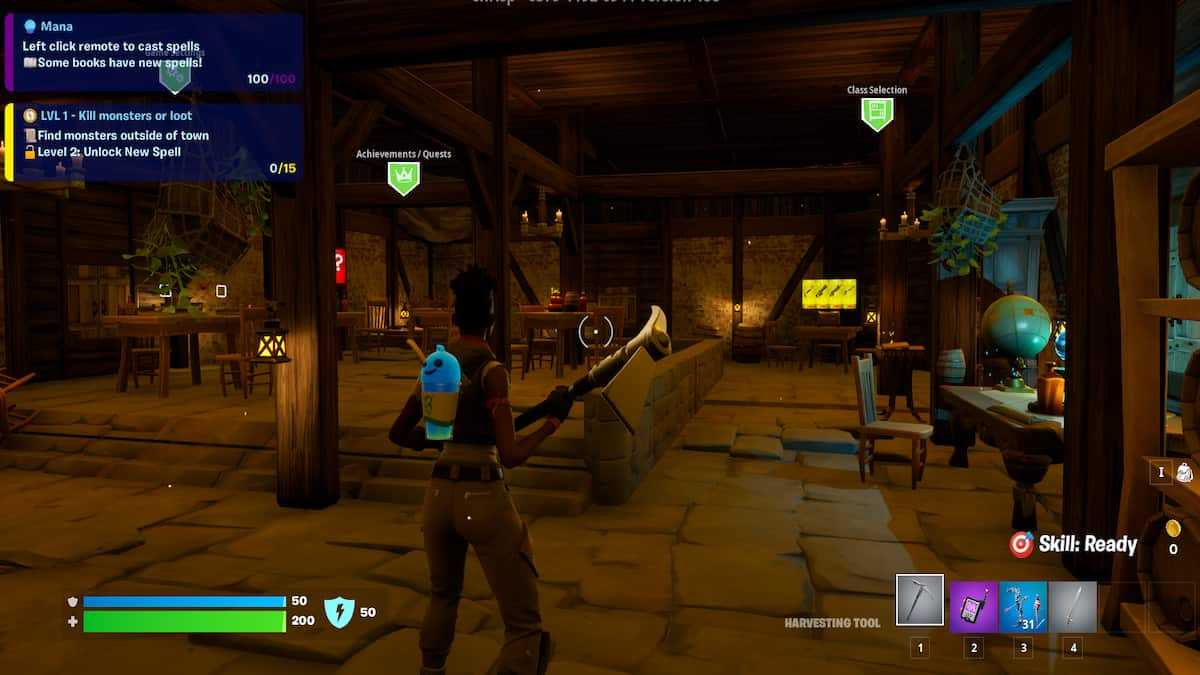 Taloria II Map Code: 6379-1192-0944
Taloria II map is a mix of open-world exploration and roleplaying elements. Players with their beloved friends can embark on epic journeys in the vast world of Taloria, which is filled with various dungeons and creatures. Also, the quests in the map room are not random. Instead, they are layered between a proper storyline that is engaging and provides a lot of opportunities for roleplaying scenarios. Do have a look at the map if you want a complex roleplaying experience with several gameplay scenarios and a storyline.
Chaotic Switch Color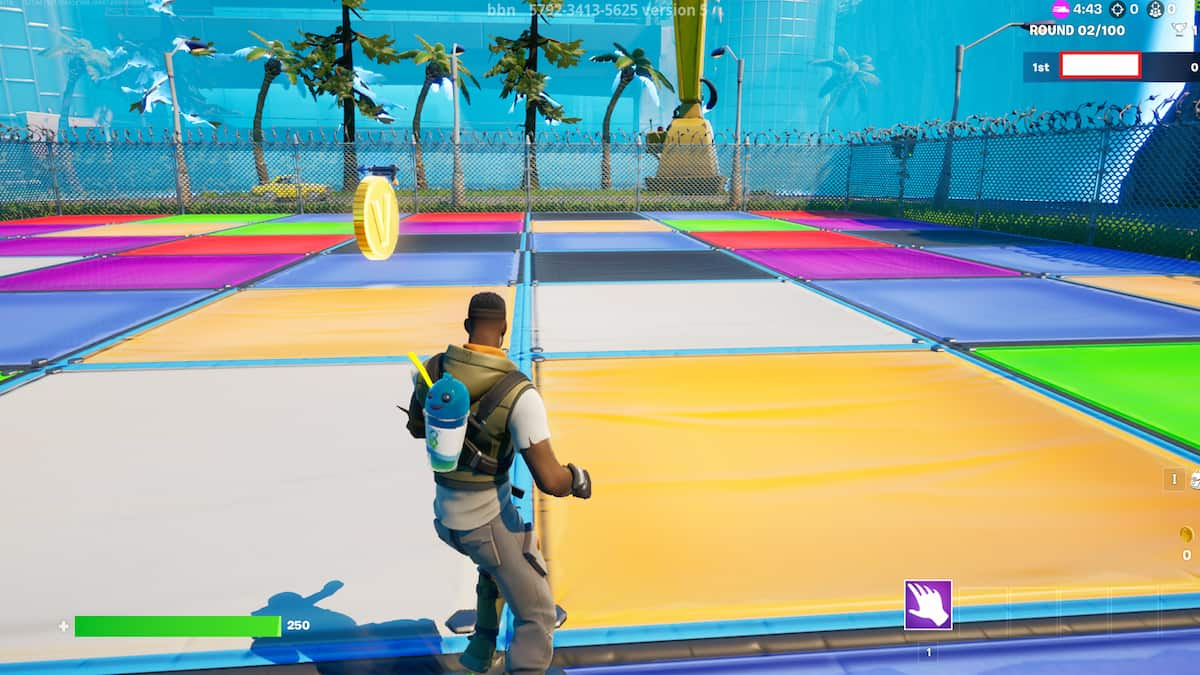 Chaotic Switch Color Map Code: 5792-3413-5625
The Chaotic Switch Color is more of a game show than a roleplaying map. Players joining the server should stand on a colorful platform and move themselves to the correct color tile after solving the riddle on the screen. The pace of puzzles keeps on increasing as you progress in the game. It's a fun little server to chill with your friends while engaging yourself in a cool riddle-based mini-game.
Davy Jonesy's Tea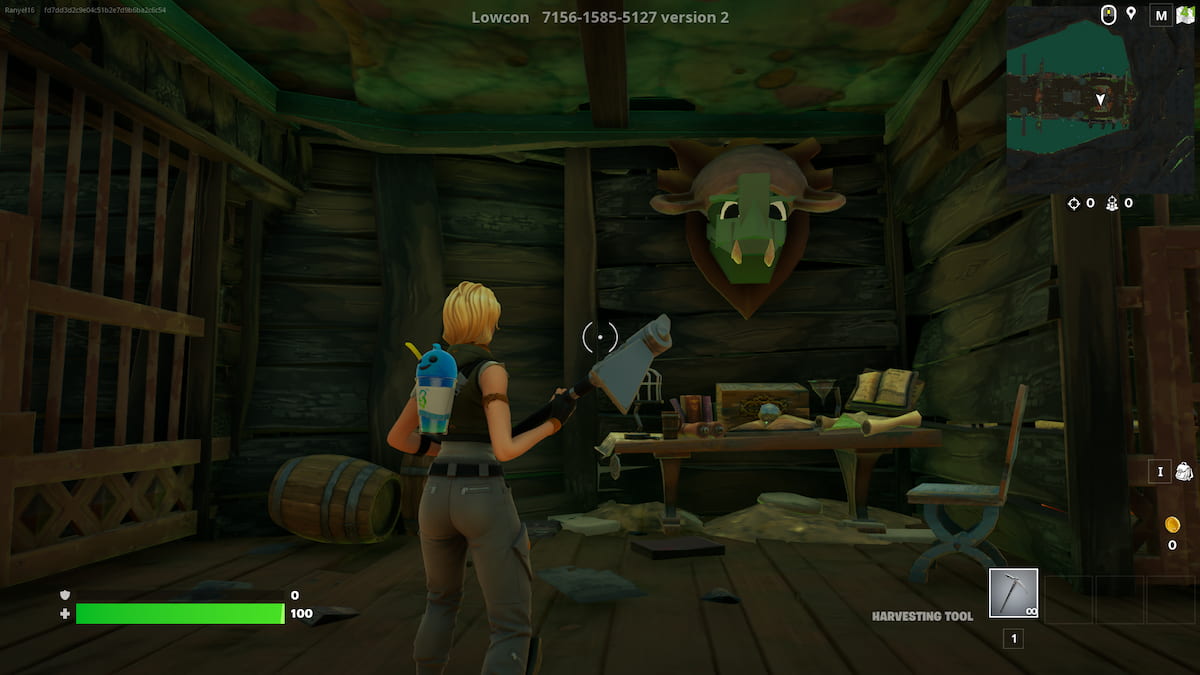 Coastal Soul Villa Roleplay Map Code: 7156-1585-5127
What happens if the fun roleplaying elements of Sea of Thieves are made available in Fortnite? Well, you get the Davy Jonesy's Tea map. This map from Lowcon allows you to live inside a haunted ship and roleplay with your friends. You can act like the warriors of the sea or hold a nice virtual tea party with your friends on the deck. Apart from its roleplaying feature, you can also explore the haunted ship with your friends and kill the lurking evil by taking part in specific quests.
Coastal Soul Villa Roleplay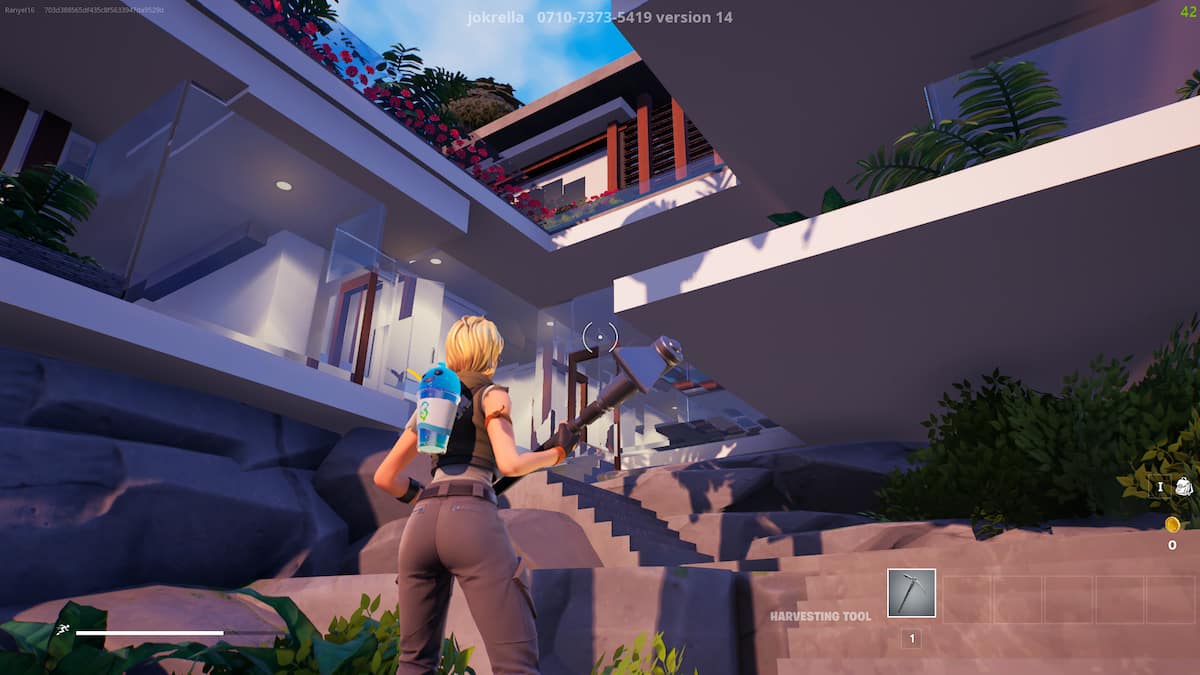 Coastal Soul Villa Roleplay Map Code: 0710-7373-5419
Roleplaying inside a luxurious villa has always been a favorite time pass of the Fortnite community. Coastal Soul villa takes that hobby of players to the next level through its detailed mansion and landscape design. Unlike other popular villas, which are usually just big horizontally, Coastal Soul is massive both horizontally and vertically, making it stand out among other mansions in the creative universe. You can hang out with your friends in the various rooms of the villa or have a chit-chat in the multiple swimming pools on the terrace. The choice is yours. We highly recommend you have a look inside the map if you are planning for a virtual party on any themes.
FNC_ Construct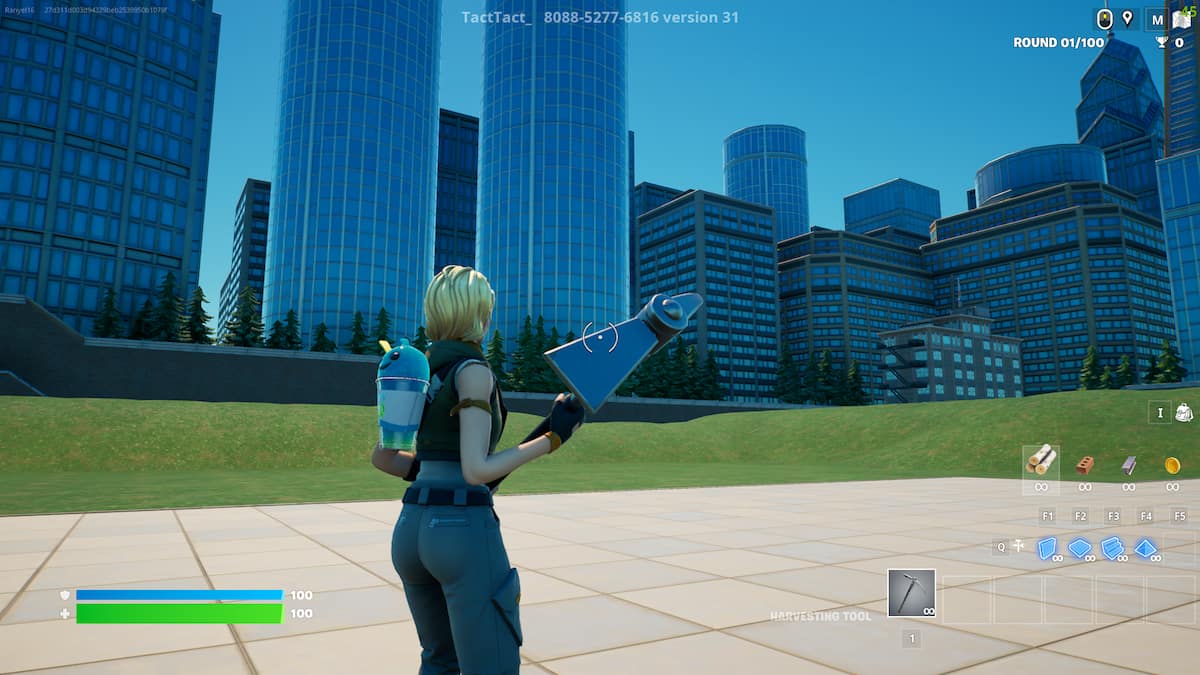 FNC_ Construct Map Code: 8088-5277-6816
When anyone hears of roleplaying maps in Fortnite, it's either about hanging out in fancy villas or acting as high schoolers in a generic building. This map from Tacttact throws that traditional concept out of the window by setting itself in an open-world environment where you can act roles among your friends, conduct a bonfire party, or even take vehicle parades. To orchestrate such events, the code room allows you to spawn almost every single item in the game, from fancy balloons to any vehicle. Please check the map if you are a fan of customizable servers.
Beach House Remastered
Beach House Remastered Map Code: 2454-0362-7308
Have you ever wondered how it feels to live inside a lavish mansion near any beach? Well, the Beach House Remastered helps us exactly roleplay such a dream by giving access to a lovely beach house with several amenities on a deserted island. You can use the beach house for relaxing with your in-game buddies or conduct extravagant parties for an entire lobby. Apart from using the mansion, you can also indulge in other fun activities like surfing or taking a boat trip with your friends to the open sea.
North Pole RP
North Pole RP Map Code: 0436-9643-3751
It's winter season, and what else can be more satisfying than doing fun activities on a map filled with snow everywhere? GNA exactly helps in making this desire a reality through his new map North Pole RP. The map is entirely covered with snow from head to tail, with crazy role-playing activities like delivering pizzas around the map and much more. We highly recommend the map for people who want to experience a bit of the Christmas vibe while enjoying quality time with their friends.
Nite City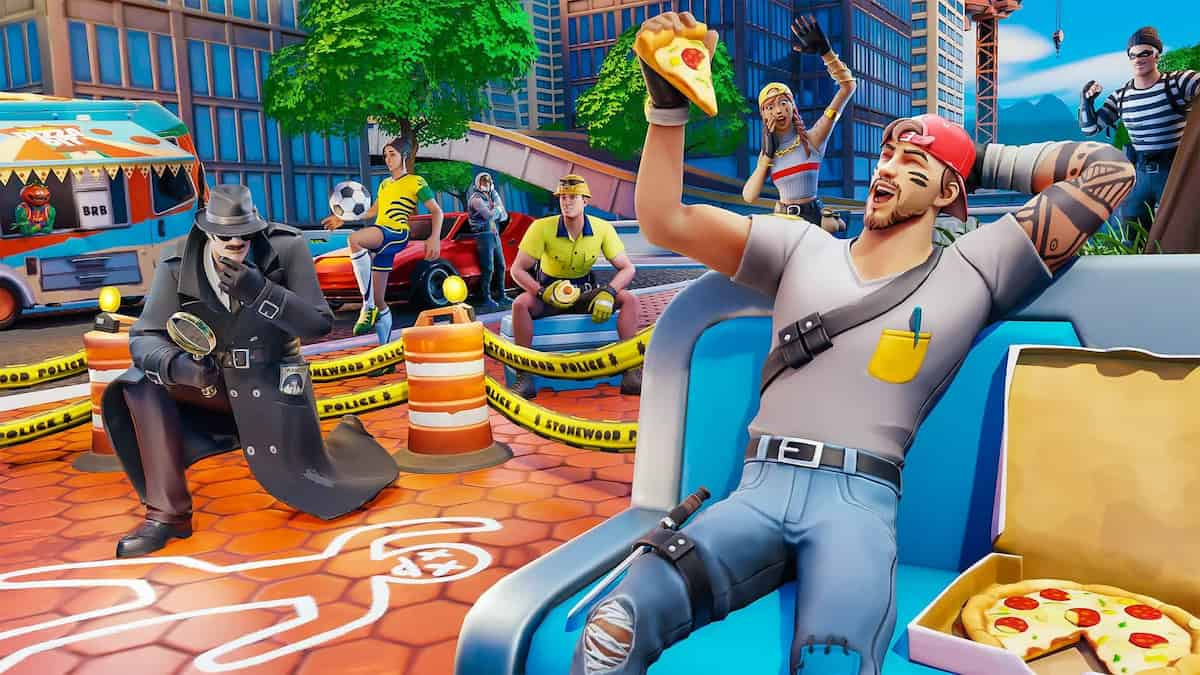 Nite City Map Code: 3803-1422-4235
Nite City is one of the best RP code rooms inside the Fortnite universe. It's mainly due to its gameplay that perfectly mimics the ecosystem found in popular games like GTA V. You can emulate real-life career choices ranging from being an obedient doctor to a loyal police officer. Apart from mere roleplaying, the Nite City map room also provides unique missions associated with your role to increase the immersion value. For example, if you become a garbage collector, you will be tasked with stand-alone missions like cleaning 10 to 20 garbage cans within a given time frame.
Related: Fortnite Deathrun Codes (January 2023) – Best Deathrun Maps!
IO Headquarters: Zero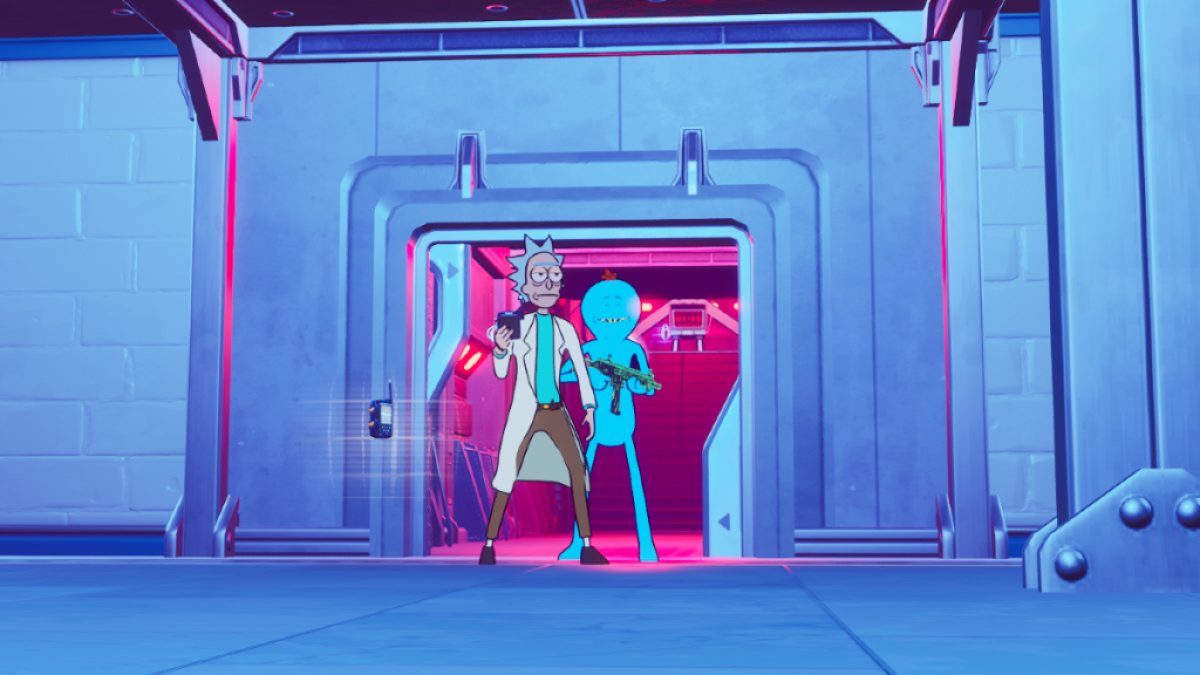 IO Headquarters: Zero Map Code: 2167-9948-9471
You and your party can set out on a mission to infiltrate the IO Headquarters in this PvE (Player vs Environment) roleplay map. Establish a strategic plan to take over the building room by room with your crew, but be sure to not forget to revive your fallen allies. This is a great team-roleplay map with huge potential to roleplay different stories and events!
Realistic Family Roleplay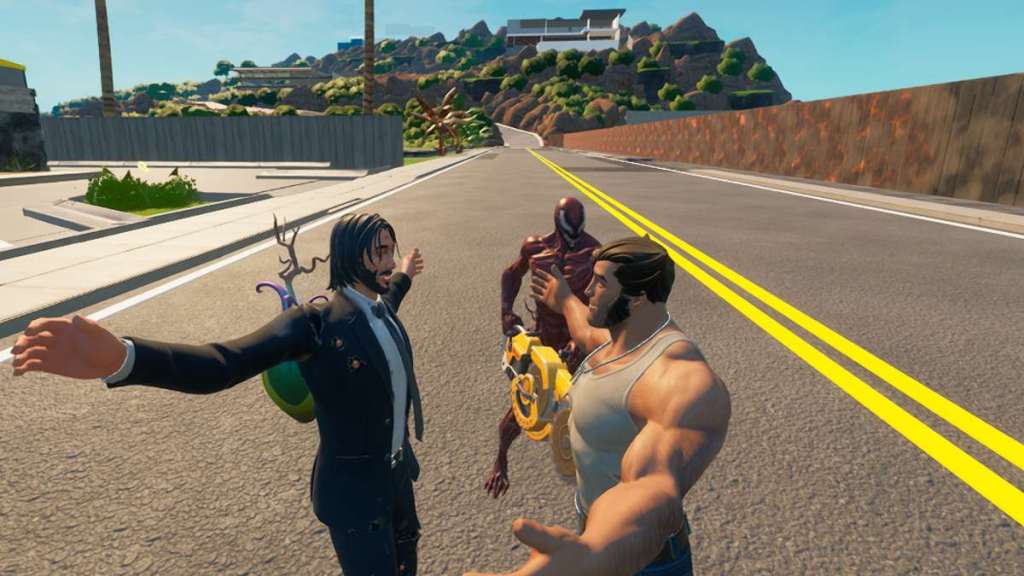 Realistic Family Roleplay Map Code: 9332-3396-3481
This family-oriented Fortnite map is a casual game where you can easily make new friends in a safe environment. Realistic Family Roleplay is a popular map where players go to act like a family in a pleasant town with plenty of different areas to explore. Your character can't receive any damage, so there is no concern about combat-based competition—you simply wake up in a nice house and look for who wants to be a part of your virtual family!
Paradise City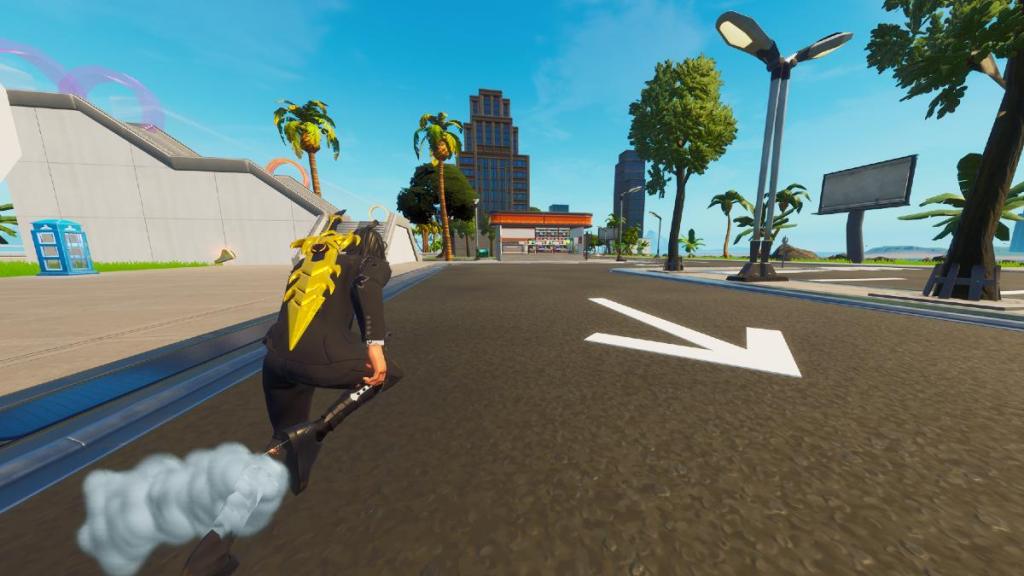 Paradise City Map Code: 7697-6610-2880
Live life in a tropical city where the sun always shines and the outlook for the day is always bright. Start your vacation as you would in real life: At the Paradise City airport, ready to explore an island rife with opportunity. Take a tour around the city to earn money and build your prestige in the community. What's better than being rich? Being rich on an island.
PWR Tiny Town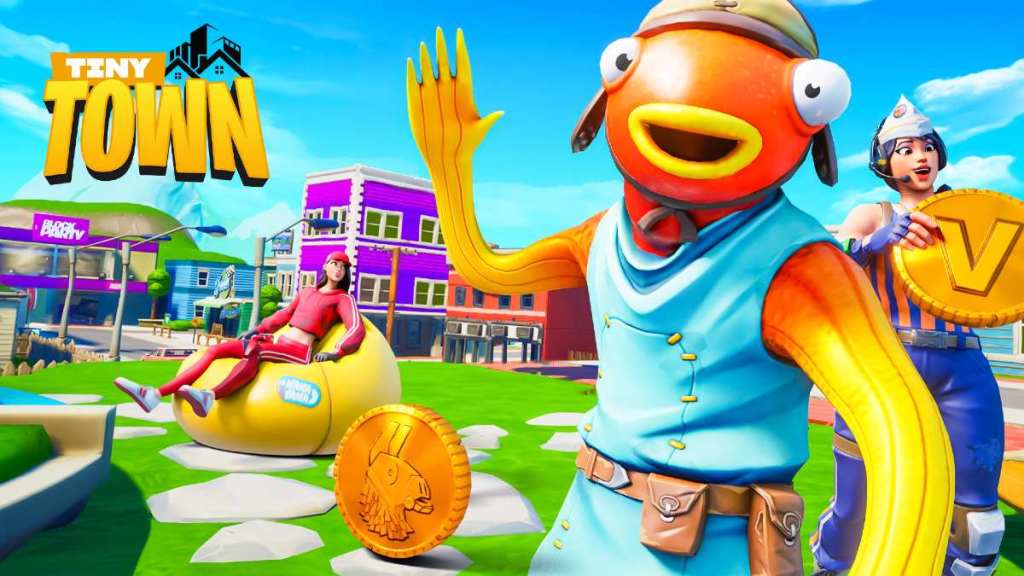 PWR Tiny Town Code: 9683-4582-8184
PWR Tiny Town was released during Fortnite Chapter 2 and instantly gained popularity from its fun gameplay and casual atmosphere. It takes a less intense approach to roleplay and simply offers its players a virtual town to explore and hang out with new friends. You can work to earn money and buy the latest trends, or simply enjoy a day in a town like you might in real life!
Related: Best Fortnite Racing Map Codes - Best driving maps!
High School Roleplay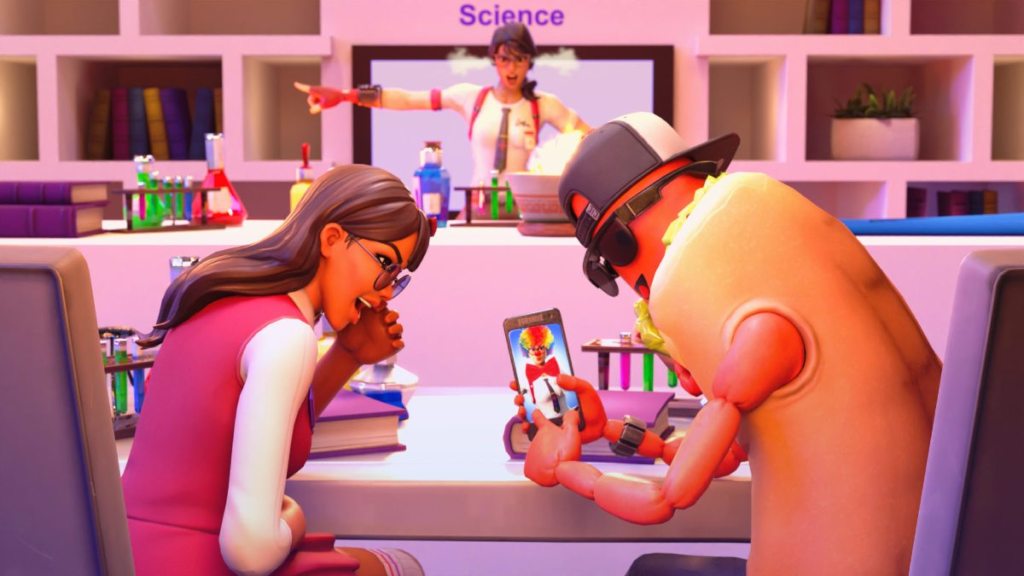 High School Roleplay: 6351-9562-0264
This was one of the original High School Roleplay maps in Fortnite Creative and continues to prove itself as the ideal hangout spot for players who want to have fun living the life of a high school student. You can roleplay is a student or a teacher, and take classes about any topic you'd like to learn—so long as there is someone to teach it! This map features progress saving, so if you actually have to go to class in real life, you can pick up from where you left off later!
Prison Breakout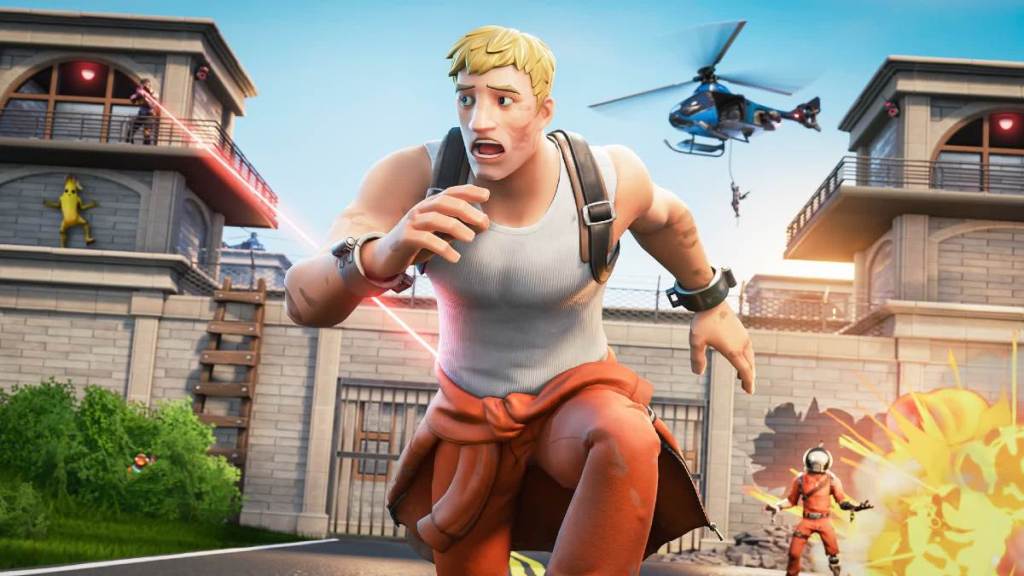 Prison Breakout Code: 6531-4403-0726
Most people know of Roleplay maps through their most popular form: prison breakout maps. Having been made by the immensely popular mapmaker Echo, this original Prison Breakout map immediately gained popularity and has been consistently featured on the Fortnite Discover menu since its release. On this map, players roleplay as cops or criminals. Each side has its own goals and ways of making money and the only question is how far you're willing to go to make it!
Outlaw's Haven
Outlaw's Haven Code: 8143-5110-7203
Outlaw's Haven is similar to many Fortnite Prison Breakout maps, but with an old Western-themed twist! Roleplay as a cowboy convict and perform heists to make your way through the old-timey criminal underworld, and use your money earned to become the leader of your posse. This Fortnite Creative game has its own website for new players that want a better understanding of how to play!
Related: Best Fortnite Escape Room Map Codes
How to use Fortnite Roleplay Map Codes
You must enter the codes into Fortnite on the Discovery Tab to play these maps.
In

the Fortnite Lobby,

press the

Game Mode

button on the right side of the screen.

Navigate to the Island Code tab at the top of the game mode menu.
Type or paste a code from above into the text box.
Press Enter to confirm the map choice.
Return to the lobby and press Play to launch the game mode.
For more Fortnite News & Guides, check out Fortnite Best Skins Ranked and Fortnite Leaked Skins & Cosmetics on Pro Game Guides!