I think hide-and-seek is one of the best party games to join up with friends, but why not make it hide-and-seek with a twist? Prop Hunt might be one of the more famous and popular games you can play in the Creative portion of Fortnite. You're either disguising yourself as an item on the map to avoid detection or looking out for players who have transformed themselves into objects!
You will need a keen eye for things that look different on the map if you're seeking. If you're hiding, you will need to do your best to blend in with your surroundings. It's a great mode to play with friends, no matter how old they are. Prop maps are for everybody! We've picked out some of the best Fortnite Prop Hunt codes to narrow down your options so you don't have to look too far.
If you're looking for maps where you don't have to turn into objects, you can find those on our Fortnite Hide and Seek Codes post. For more information on Fortnite, check out Fortnite Skins List, and All the Dances & Emotes You Can Get in Game!
Best Fortnite Prop Hunt Codes List
Best Fortnite Prop Hunt Maps
Water Park Prop Hunt
Water Park Prop Hunt Map Code: 0139-3586-5803
It's summer all year long with this fun, realistic water park map. Splash around and blend in with the watery, fun environment as a prop and attempt to hide from the hunters. This map has plenty to explore and lots of secret hiding spots to find. 
Flat Earth Prop Hunt
Flat Earth Prop Hunt Map Code: 6091-2717-4193
In this unique prop hunt map, the whole world is at your disposal. With this flat earth, you'll be hidden all around the world, from the pyramids to the forest. Once you're caught by a hunter, team up and try to take out all the rest of the props hiding about.
Super Shopping Prop Hunt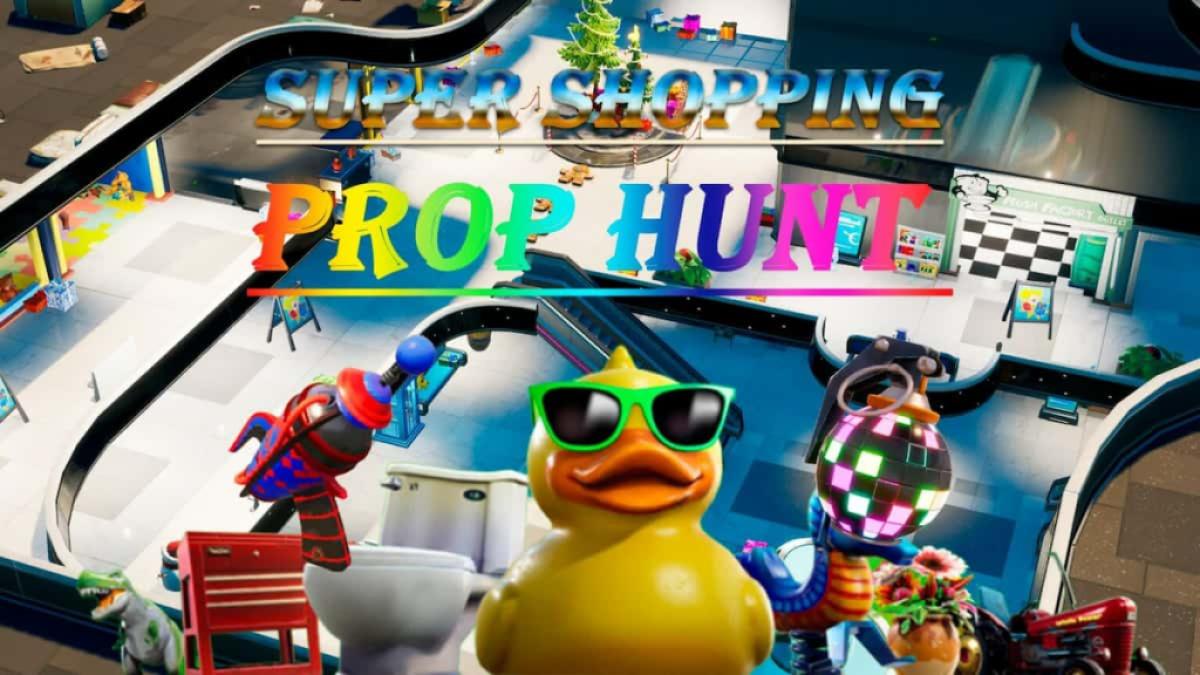 Super Shopping Prop Hunt Map Code: 2479-6981-7053
What better place to play an epic game of hide and seek than a giant shopping mall filled with various furniture and items to blend into? Check out yet another mall-themed prop hunt with classic rules but plenty of new places to explore.
The Lab: Prop Hunt
The Lab: Prop Hunt Map Code: 6037-4898-7705
These are just any hiding props, they are Shape-Shifting anomalies that threaten to escape the lab and wreck havoc. You must track them all down, keep the lab's secrets secured, and save the day. Explore this interesting and spooky map with plenty of hiding spots.
Family Man Prop Hunt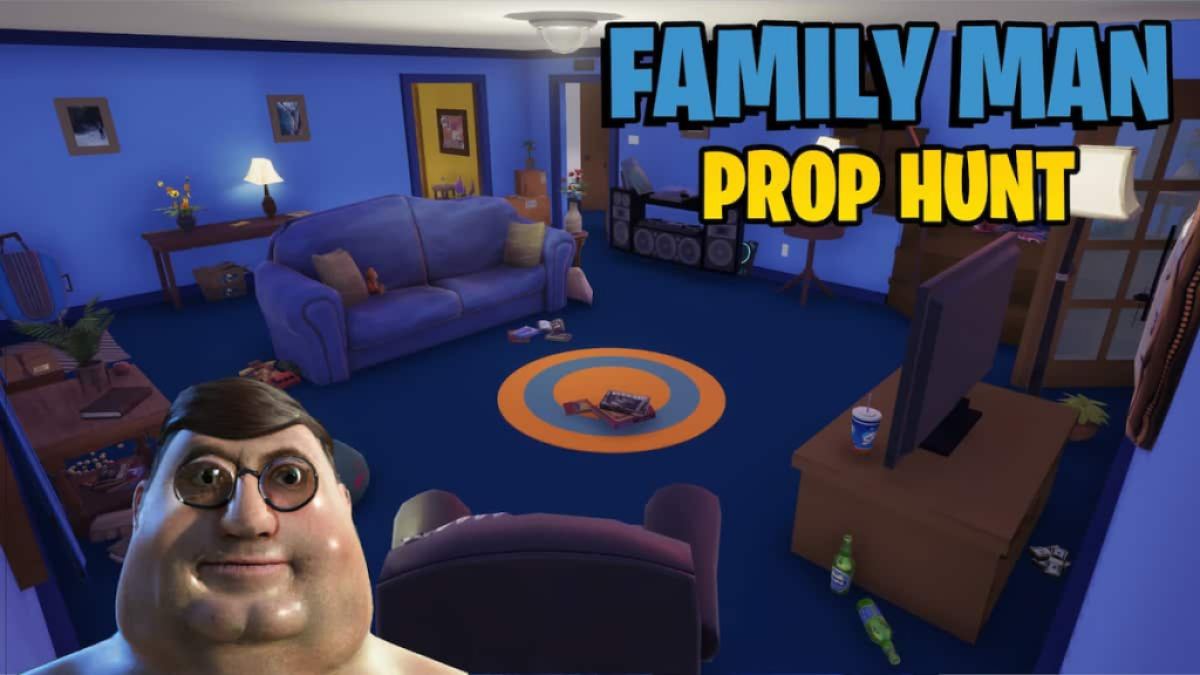 Family Man Prop Hunt Map Code: 0168-7621-6071
This prop hunt is a fun twist on Family Guy, with a house inspired by the show. Find places to hide and blend in as a prop, with secret hiding spots. The game allows up to 24 players, creating a challenging experience within this small but intriguing location.
Meme Prophunt
Meme Prophunt Map Code: 3968-1991-2089
Meme Prophunt will be a time worth laughing about. With normal prop hunt rules, you'll play on four different unique maps: Frontrooms, Spooky Pizzeria, Sus-picious Spaceship, and Just a Normal Neighborhood. The twist is, players can turn into normal props or into popular memes to blend into their surroundings.
Skibidi Toilet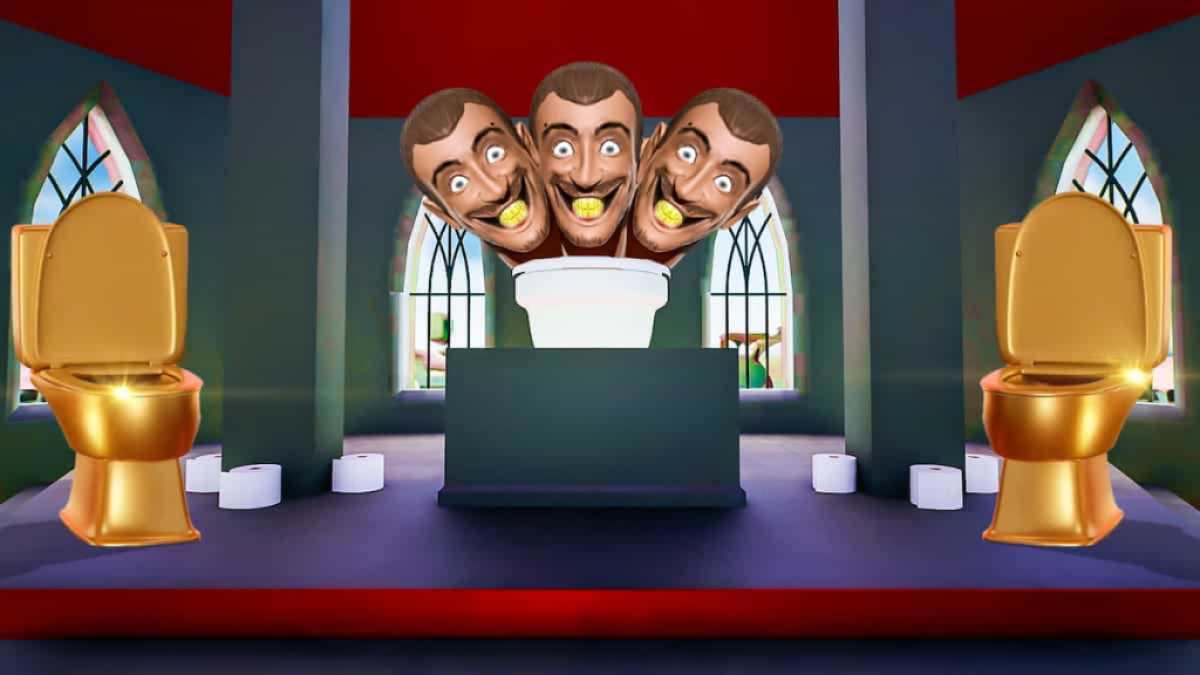 Skibidi Toilet Map Code: 1378-5616-0207
You've probably already seen Skibidi everywhere with his porcelain throne, so why not give yet another one of his themed experiences a try? This Prop Hunt won't be like any other because it will be way more ridiculous, and there will be way more toilets than usual. Think you can blend in?
Prop Hunt - Stray Kite Farm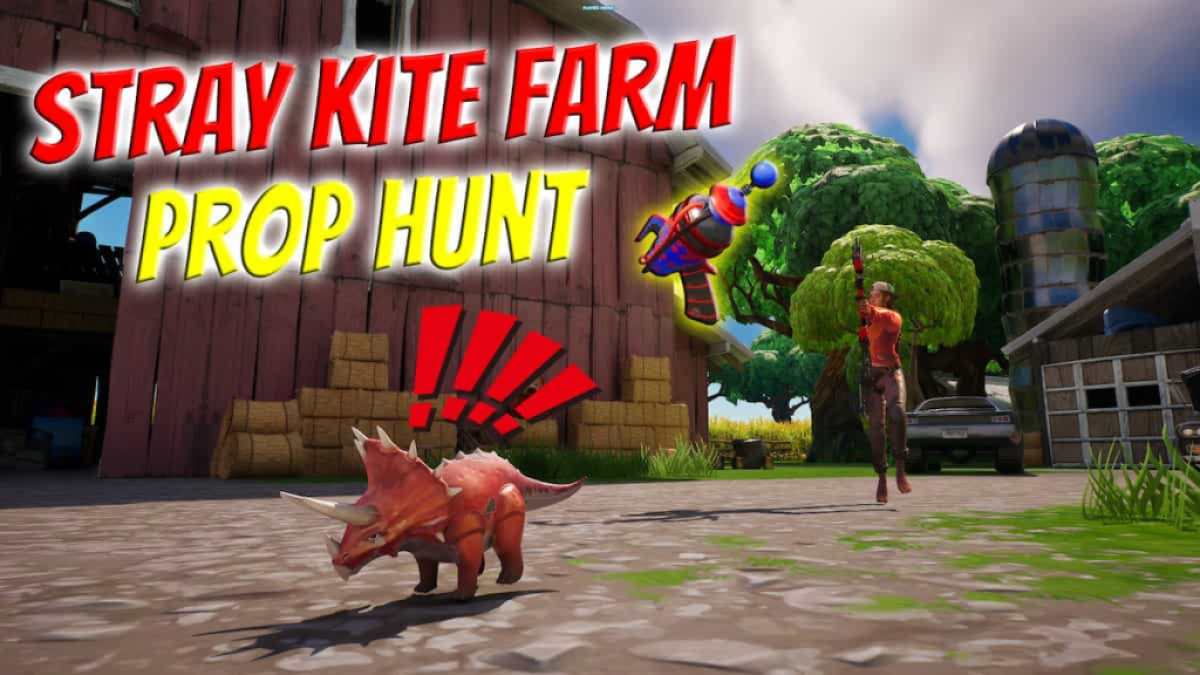 Prop Hunt Stray Kite Farm Map Code: 0941-4829-4197
In this iconic Stray Kite Farm location, you'll be able to play the most epic Prop Hunt ever. With indoor and outdoor hiding spots and unique secret spots to blend in, hunters and props will go head to head to see who can take the lead. You'll have so many props to choose from, allowing for a more challenging and fun experience.
Futurama Prop Hunt
Futurama Prop Hunt Map Code: 5520-5674-3193
In this Futurama-inspired Prop Hunt, you'll play in a familiar location with up to 16 other players. Like usual, blend into the surroundings by turning into props and hide from the hunters on the prowl. There are tons of secret spots to discover in this comedic sci-fi location.
Mall Mania Prop Hunt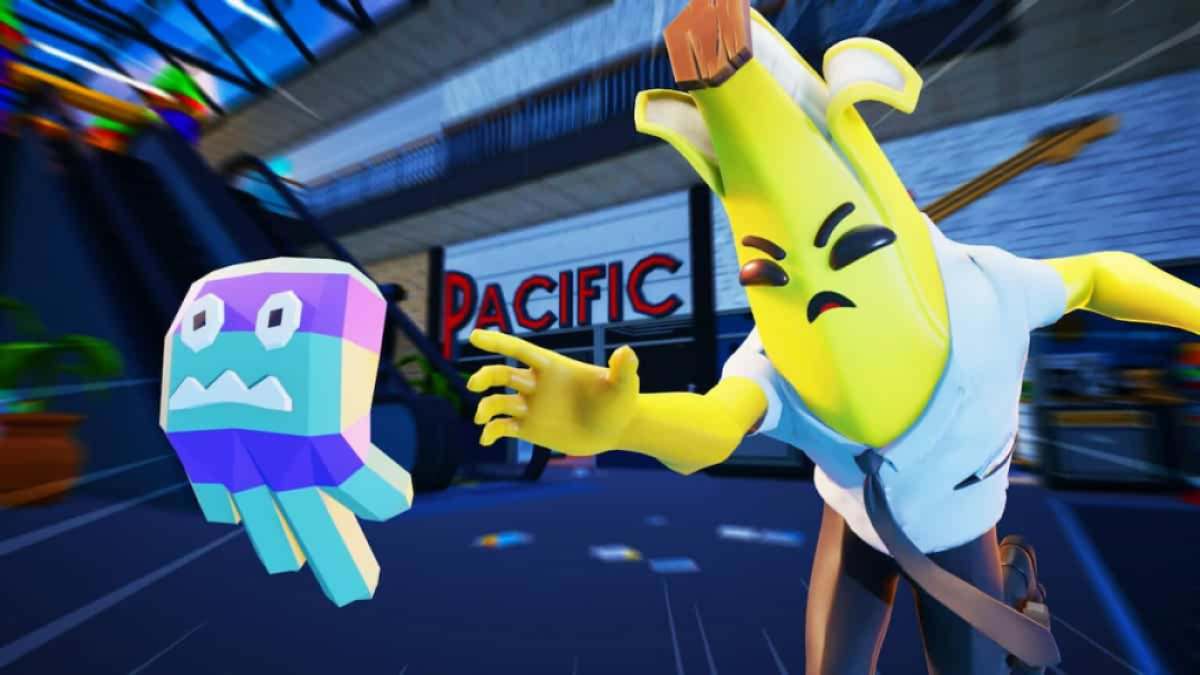 Mall Mania Prop Hunt Map Code: 3904-9321-7254
In this infection-styled prop hunt, you'll have a whole mall at your disposal. With up to 725+ prop options, you'll find the most unique hiding spots that will put the hunter skills to the test. Play with up to 24 other players in this thrilling casual experience.
Related: Fall Guys Fortnite Map Code – How to play Fall Guys in Fortnite
Prop Hunt - Beach Boardwalk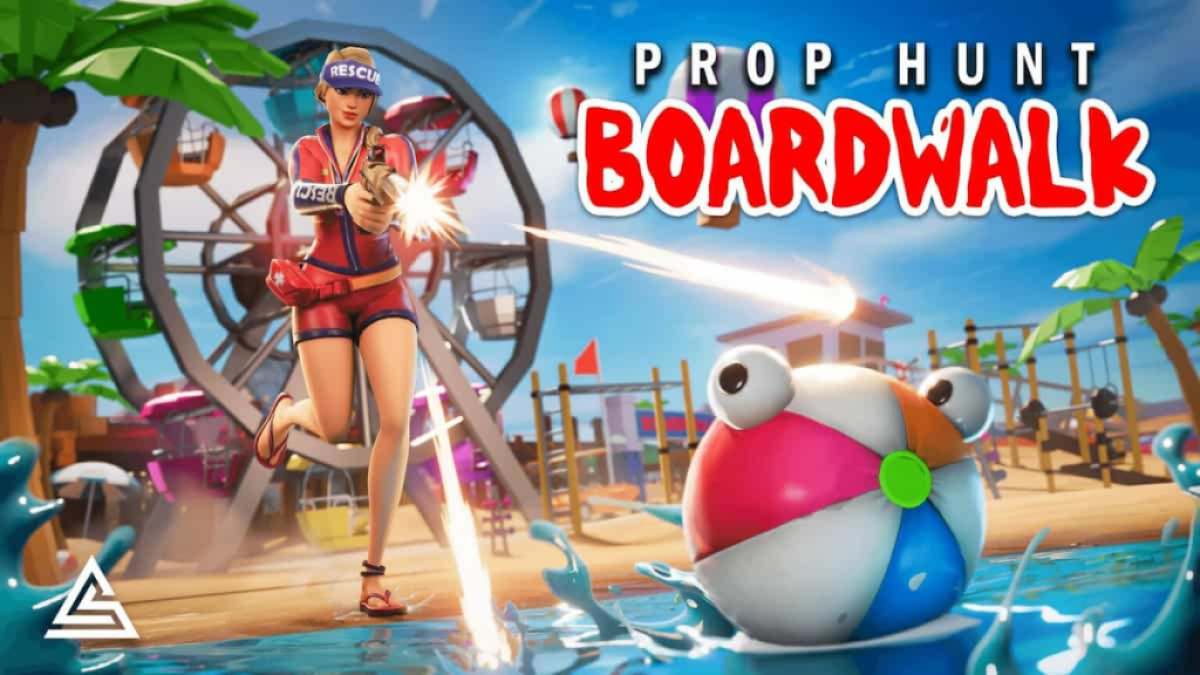 Prop Hunt Beach Boardwalk Map Code: 5410-4406-4072
Prop Hunt Beach Boardwalk is the perfect summertime creative map to play with friends or make some new friends. Explore an exciting beach boardwalk as you play the classic prop hunt game mode, hiding in unique locations as a beach ball or other beachy items.
How to enter Fortnite Prop Hunt Codes?
You'll need a code to play any Fortnite map published in Creative or Playground modes. With it, you can play that map with other players. You can enter Fortnite Prop Hunt codes quickly.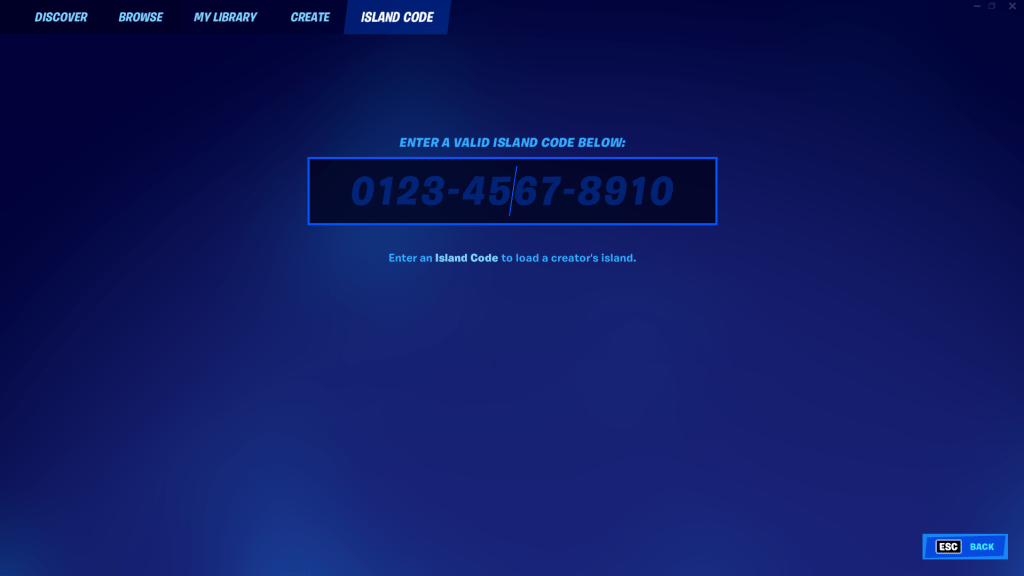 Enter the game. In Fortnite Lobby, press the Discovery button in the upper left corner.
Click on a Creative section.
Type in the Prop Hunt code in the code box.
Press Enter to confirm map choice.
Return to the lobby and press Play to launch the game mode.
If you wish, you can enter Fortnite Prop Hunt codes in-game. Go to any island in the Welcome Hub, enter the code, and the map will be accessible.
What is Fortnite Prop Hunt?
Fortnite Prop Hunt is a hide and seek game mode that lets you hide as props or be the hunter. To hide, you'll use Prop-o-Matic "weapon" that helps you transform into any item you want. Each map has its victory conditions and rules, so you never get bored by just being masked as a box in some corner of the map.
For more Fortnite News & Guides, check out Fortnite Best Skins Ranked, How to get the Volcanic Assassin Quest Pack for free in Fortnite on Pro Game Guides!