Fall Guys is one of the most famous action platformers in the gaming market. The game rose to popularity during the pandemic and has been a staple part of the casual party games genre ever since. As a consequence, several clones of the base game are replicated on popular gaming platforms/games like Roblox and Fortnite. So, if you want to experience Fall Guys inside Fortnite, you can start by using the 3958-4575-1075 map code or input other similar map codes given below.
All Fall Guys Fortnite Map Code
"Fall Guys"- Ultimate Knockout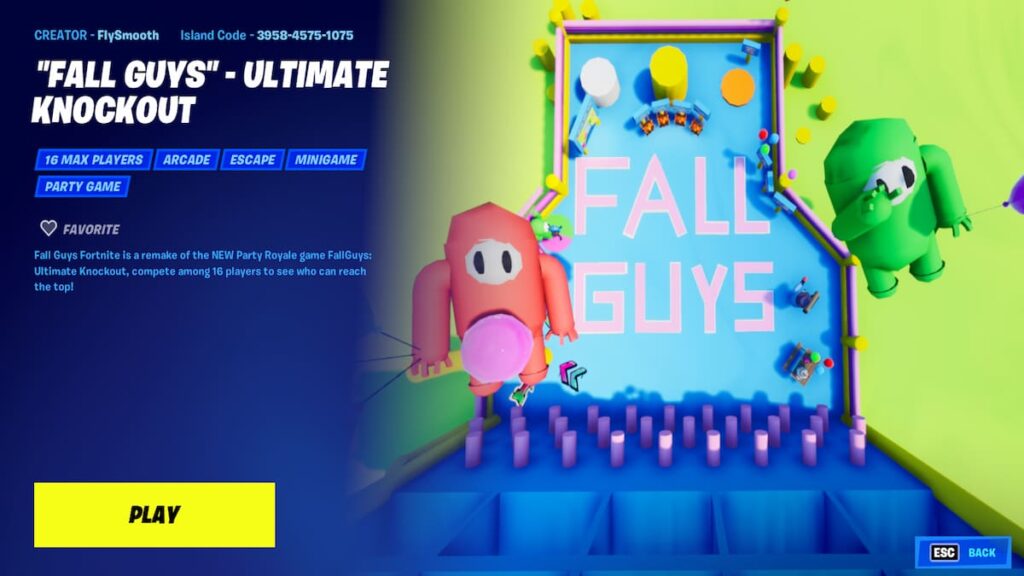 Fall Guys Ultimate Knockout is the best representation of Fall Guys in Fortnite. The map has three levels: Hill Climb, Door Dash, and Hex-A-Gone. Rules are similar to the main Fall Guys and require you to qualify for each round to progress to the next level.
Map-Code: 3958-4575-1075
Maximum Players: 16
Creator: FlySmooth
Tumble Lads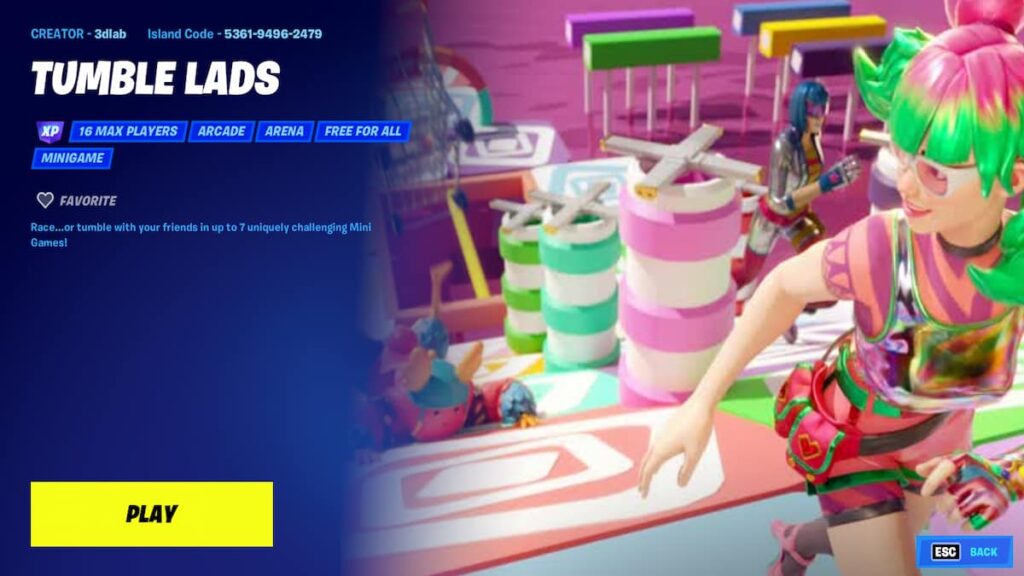 Tumble Lads has more playable levels than the first map on the list. It has a total of six rounds, and each one mimics the original platform levels from Fall Guys. Unlike the original version, the map has a point system and crowns a winner depending upon the total point scored in each round.
Map-Code: 5361-9496-2479
Maximum Players: 16
Creator: 3dlab
Fall Guys "Ultimate Knockout" V.3
Aquaz's version of Fall Guys is a bit different from other maps on the list. The levels resemble the original game but have weird designs and are more vertical than other maps. You can try the map if you want something different and unique in the genre. Additionally, they also follow the original round-based format.
Map-Code: 1610-3829-4275
Maximum Players: 16
Creator: Aquaz
For more on Fortnite, check out Best Fortnite Puzzle Map Codes (August 2022)or Fortnite Prop Hunt Codes (August 2022) – Best Prop Hunt Maps! on Pro Game Guides.