Trappers vs Runners is an interesting game mechanic that can be played in Fortnite Creative! One side has the runners trying to avoid getting eliminated while dodging through obstacles. The other side is the trappers, who aim to halt the runners' progress by enabling traps. This can be a hectic game mode, but always provides hours of entertainment for your Squad.
Our Trappers vs Runners Map Codes post focuses on maps that genuinely represent the best of this game mode. We pick these based on the map's popularity, design quality, and additional features that make them stand out above the rest.
Many players might recognize the similarities between this game and the deathrun maps from other games. However, death runs in Fortnite are an entirely different mechanic. You'll find some of the best deathrun maps on our lists of Best Fortnite Deathrun Maps and Fortnite Easy Deathrun Maps.
Fortnite Trappers vs Runners Maps List
Activator vs Runners DMZ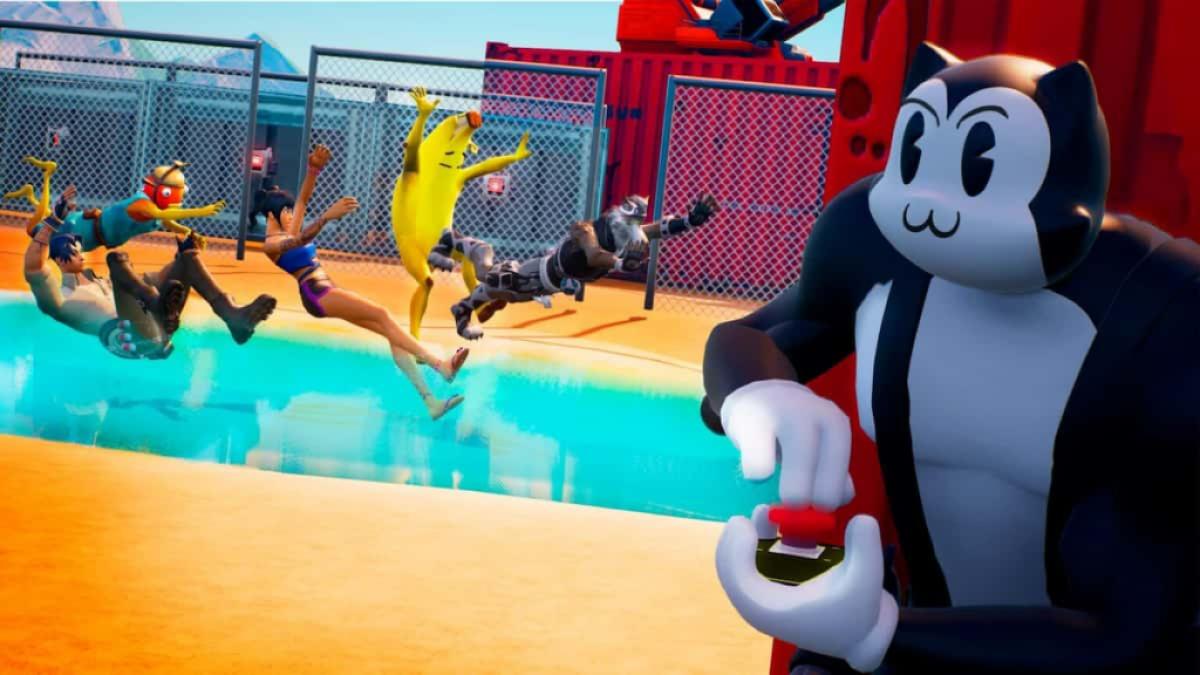 Activator vs Runners DMZ Map Code: 1984-3435-0112
This map by im_a_lama is a classic version of the Trapper vs Runners game mode. Like every other traditional map, the game supports a total of 19 runners and one activator. The main task of the activator is to trigger the traps at the right moment before they escape one of the 15 traps. If the runners die in the traps, they can respawn for a second time if they have enough shards in their inventory, which can be collected while running. Also, there is a free run mode where the traps will not work for runners to practice and get used to the course.
Red vs Blue OG Traps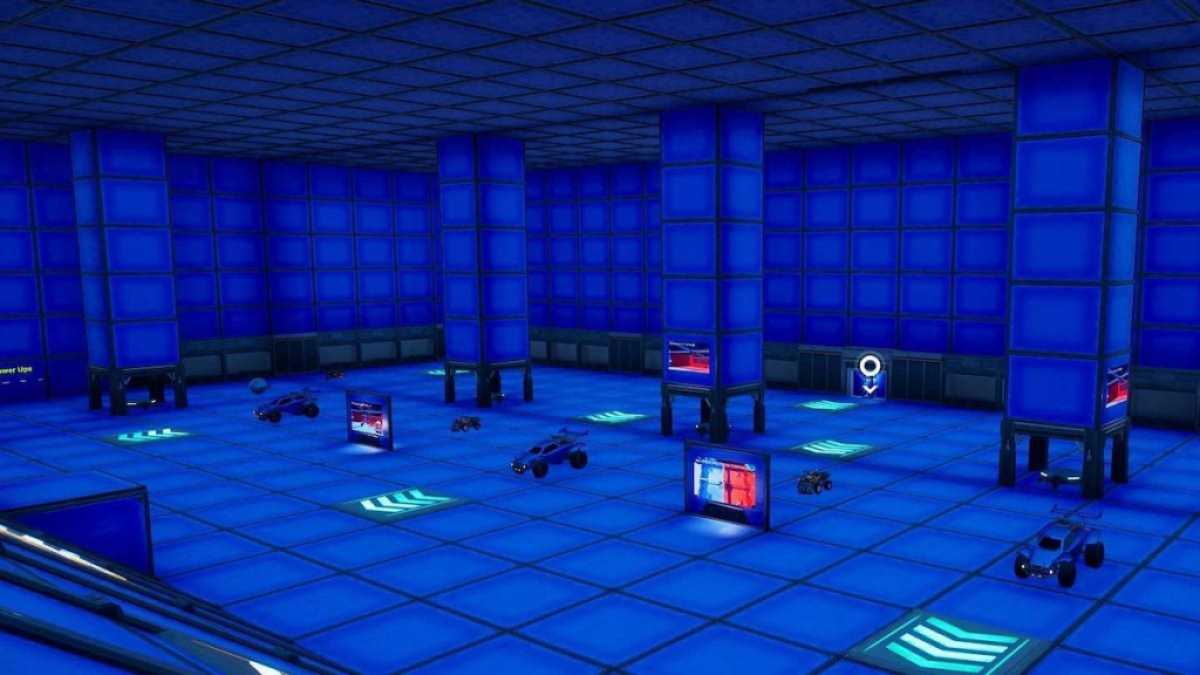 Red vs Blue OG Traps Map Code: 2379-6412-3967
Indicative of its name, OG Traps is a traditional trapper vs runner with an arena setting using all the old-school features like button presses, accelerators, and ramps. Divide yourself into teams of two and set traps to catch each other. The team with the most eliminations at the end of all rounds after playing both as runners and trappers will take the crown.
Traps Fit - FFA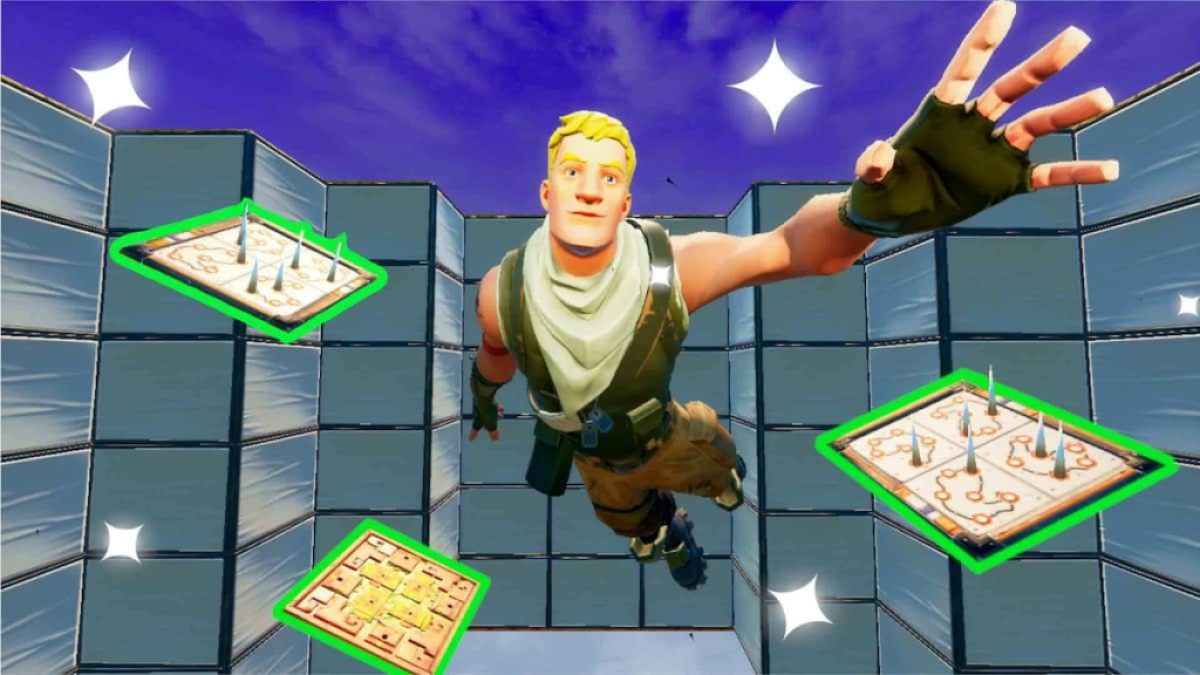 Traps Fit - FFA Map Code: 8963-6896-9470
Traps Fit is a unique trapper vs runner map, as instead of using already made levels, you can create your levels using the in-built kits. Unleash your power of imagination and build challenging levels that will make your friends sweat for hours. Reset the traps every 2 to 5 minutes and swap roles. Earn 10 points per kill, and the player with the most points will be the winner. It is a fun little map to conduct party games with your friends after long hours of playing ranked games.
Rushtown Runners
Rushtown Runners Map Code: 5121-0101-7459
Rushtown Runners is one of the best adaptations of Subway Surfers in Fortnite. After inputting the code, you will find yourself near a Texas gold mine where the main objective is to collect coins while avoiding all water and terrain-based traps. While such maps are usually single-player experiences, Torusgames has included features to play against with your friends and compete for high scores. Check the map out if you adore endless runners with trap elements.
Rail Runners Rumble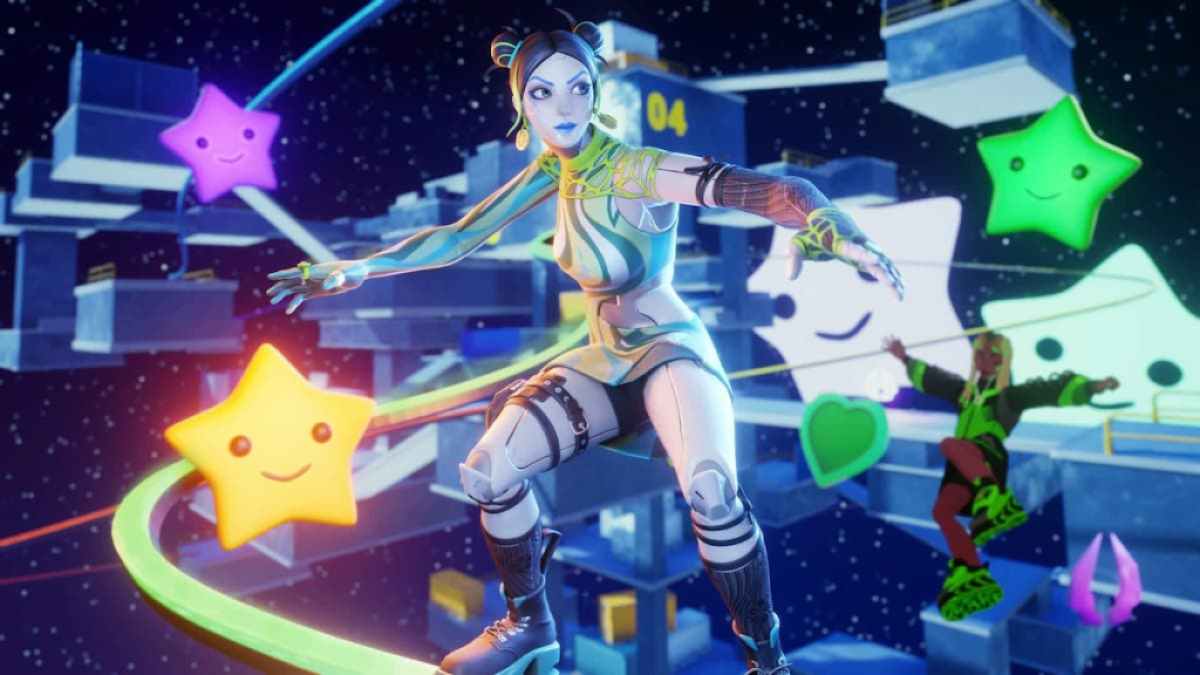 Rail Runners Rumble Map Code: 0783-5122-3885
Rail Runners Rumble is a combat-based trappers game. Unlike the traditional format, where players must activate before the runners reach them, all the players must ride on the railing with weapons and place traps tactically to make other players fall from the railing. If that does not work out, use your weapons for an open brawl. Look into the map if you are looking for something new in the Runners vs Trappers genre.
Trapper vs Runners Jadoo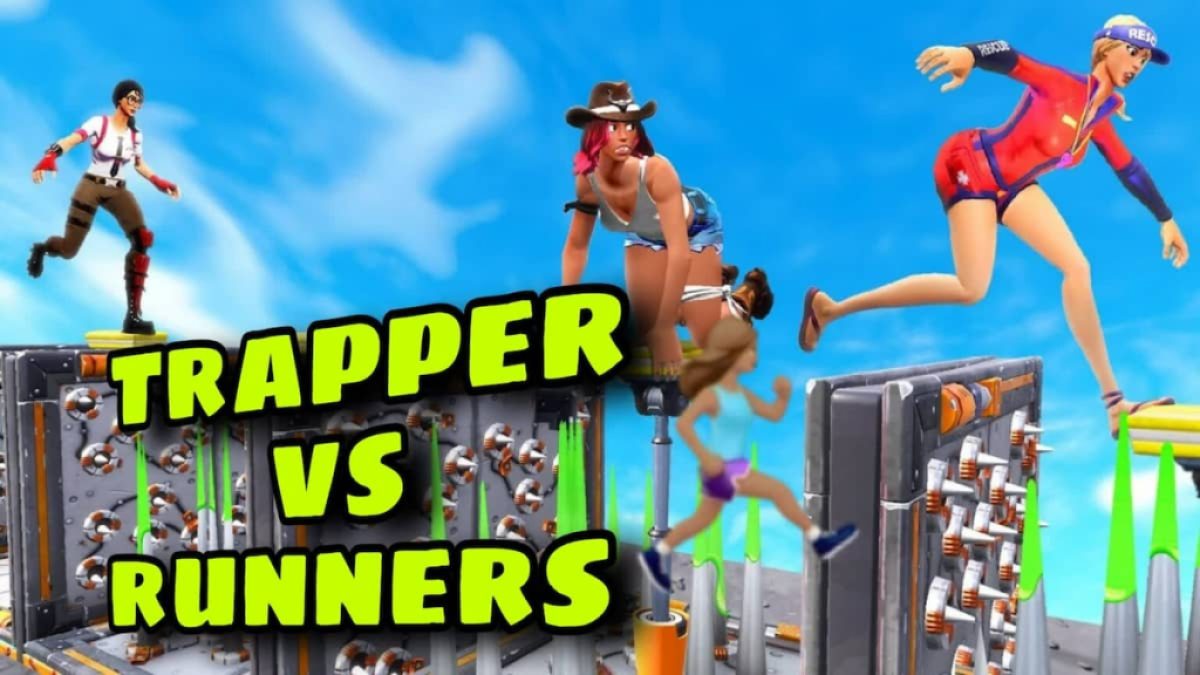 Trapper vs Runners Jadoo Map Code: 2258-9414-0691
This trappers vs runners map by Jadoo is a traditional trappers vs runners map in every aspect. Upon hopping inside the game room, the server will randomly pick one player as the trapper and the rest as runners. If you are a runner, dodge all the traps activated by the trapper and reach the other side of the course. On the other hand, if you become the trapper, trigger the traps as quickly as possible to eliminate the runners one by one. Speaking about the set pieces, they range from closing pathways to shooting balls at them. It's a pretty fun map that offers decent gameplay moments. Add the map if you are in dire need of a trappers vs runners map.
Temple Runners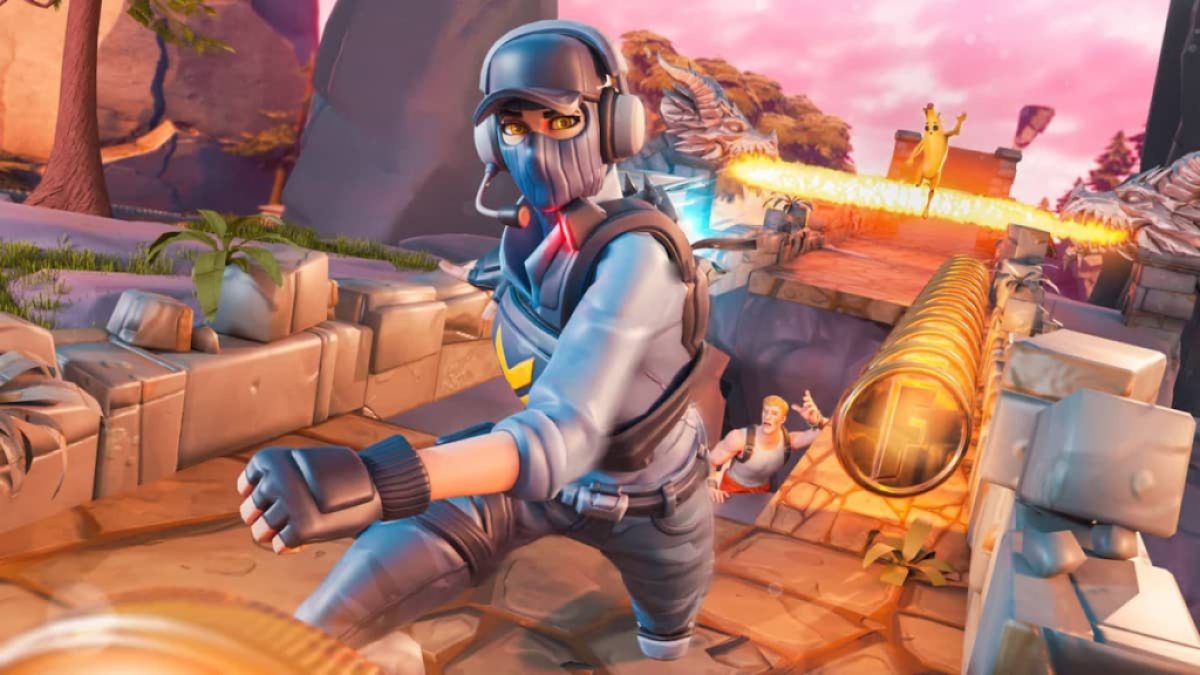 Temple Runners Map Code: 2786-0706-8250
Temple Runners is not your typical everyday trappers vs runners map where one group needs to run while others try to eliminate them. Instead, this map is a Fortnite replication of the popular hit mobile game Temple Run. Like the original game, you must run past all the traps while collecting coins and run as much as you can. I highly recommend you try the map if you want something involving traps and running for a long time.
Trappers vs Runners - Dark and Light
Trappers vs Runners - Dark and Light Map Code: 1558-8673-9338
This Trappers vs Runners experience by VXGP is one of the oldest maps in the list. Though it's an old map, it is a well-crafted map. Due to this, it is viable and can give fierce competition in terms of gameplay to every new generation map. Now, speaking about the gameplay, the map has a total of 13 traps that one user can activate while all the remaining 19 players move toward the end. It's a great map with a great level design, and we highly recommend it to every person who adores the game mode.
The Room of Traps: Runners Beware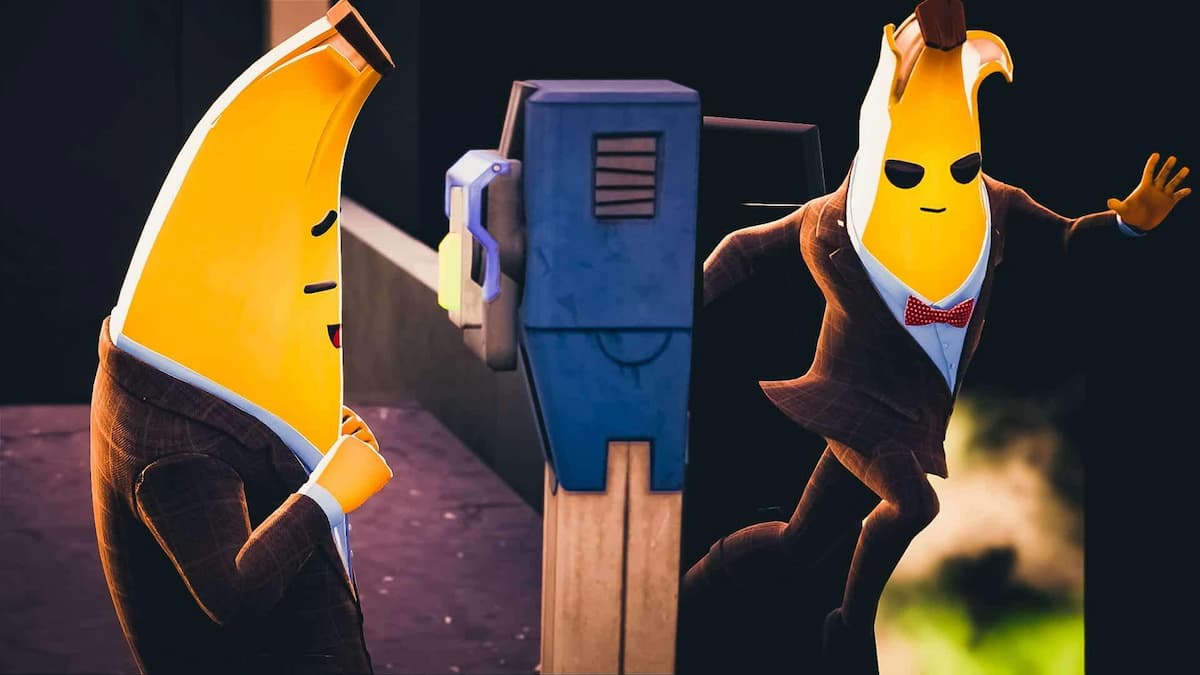 The Room of Traps: Runners Beware Map Code: 9435-6345-5292
This map by IBDJU is one of the newest trappers vs runners maps. Even though it's a new map, the room looks and plays like every other traditional trapper vs runner on the list. As usual, the runners need to run across the map as quickly as possible on the course path using directional and movement mechanics while the trappers try to hinder their progress by precisely triggering traps inside the arena. Do check out the map if you want a good trappers vs runners map without any deviation from the norms of the genre.
Chese Escape
Chese Escape Map Code: 7622-4344-4741
Cheese Escape is not a trapper VS runners game mode but has a lot to do with setting traps and triggering them. Upon using the game code, you will be teleported to a house. Here, you must carefully set up traps in the course layout and activate them at the correct time to catch the rats. It's an interesting little map that improves your overall IQ, as you must change your strategy differently depending on the layout. Check out the map if you love solving puzzles or being an activator in trappers vs runner maps.
Activator/Deathrun - Activate the Traps
Activator/Deathrun - Activate the Traps Map Code: 2402-7796-3629
This map by Mr. Orange is a mashup between the traditional trappers vs runners and the deathrun genre. Since the map borrows gameplay mechanics from the deathrun mode, runners here cannot stop and wait for the activation of any trap. Instead need run continuously without leaving your forward key. It's not only an interesting take on the genre. But also extremely fun to play if you bring your gang of friends onto the server. I highly recommend the map to players who love both genres equally.
Trap Tunnel Chaos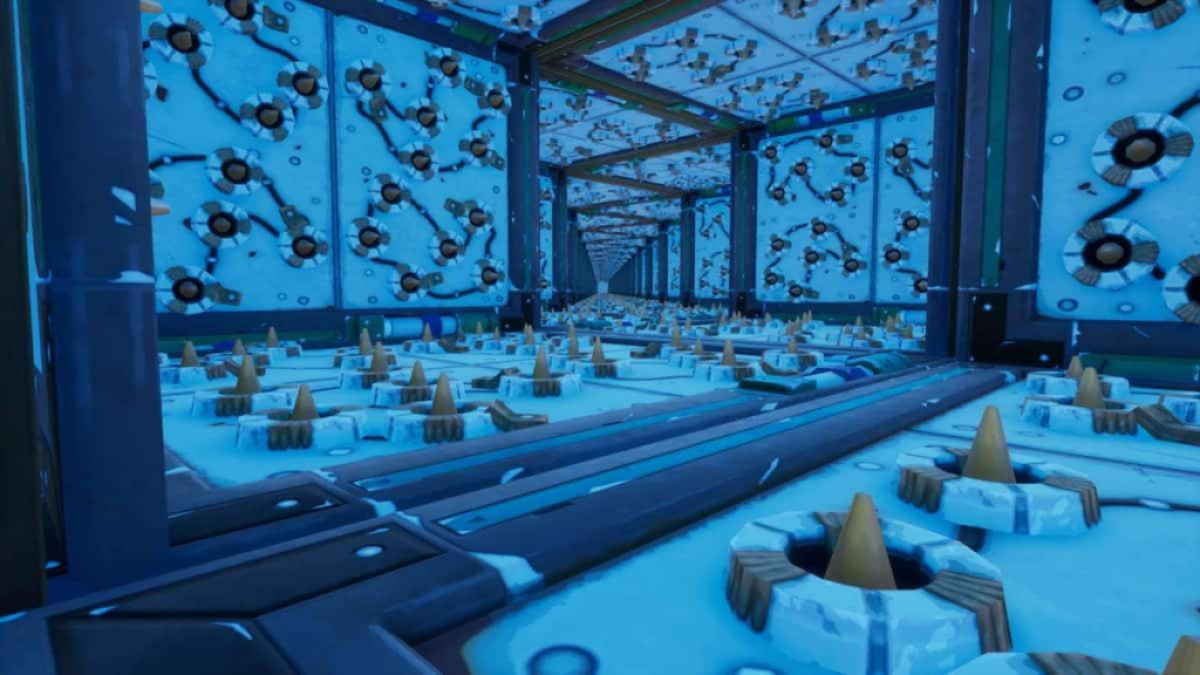 Trap Tunnel Chaos Map Code: 4959-7725-1848
Trap Tunnel Chaos is not a conventional trapper vs runners map. Instead, it is an Escape Room map filled with several traps that players must correctly escape before they are automatically enabled. It starts pretty simple and scales in difficulty as you progress through the levels. Also, they are pretty small. So, you can zap across most levels pretty quickly. Players who want a solo experience playing around with traps without annoying friends should try the server room in their free time.
Death Race! Tropical Gateway
Death Race! Tropical Gateway Map Code: 2328-9178-8034
Death Race Tropical Gateway is another trapper vs runners map set in a vibrant tropical environment. Since the setting is a tropical island, the entire map course is designed based on the same theme. As a result, you can find water, coconut trees, and beaches at every turn. Speaking about the trap designs, even they are perfectly made and integrated to match the theme. I highly suggest the map if you are bored of playing the trappers vs runners map in closed rooms and want to play the trappers vs runners map in an open area.
Trappers vs Runners - Neon Mode
Trappers vs Runners - Neon Mode Map Code: 2565-6266-8602
When anyone speaks about trappers vs runners map, it's all about bright open world spaces with a morning or evening theme. Developer Slidearmy deviates from that generic world-building aspect by creating an extremely dark map with the neon mode. Upon inputting the code, the users will be transported to a funky place filled with neon lights. Here, like every other map in the genre, runners must parkour through the fancy lights while evading all the traps turned on by the trappers. Do check the map if you are bored of playing trappers vs runners map in open-world locations.
Trappers vs Runners (Lava)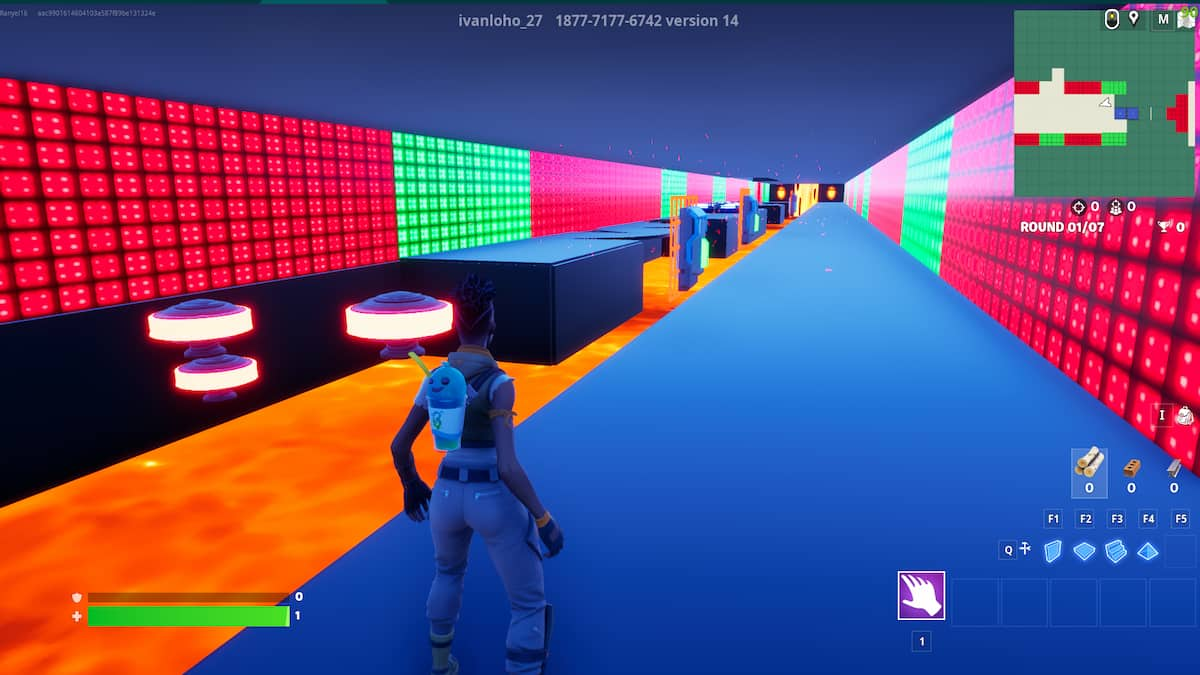 Trappers vs Runners (Lava) Map Code: 1877-7177-6742
This map by Ivanloho_ 27 is one of the oldest maps on the list. Though launched in 2021, the code room continues to attract thousands of players due to its easy gameplay mechanics that mainly suit beginner-level players making baby steps in the Trappers vs Runners genre. The other highlight of the map is its beautiful ambiance featuring various Volcanic landscapes, making you always feel a part of a dangerous but exciting location. We highly recommend the map for newbies wanting to play the Trappers vs Runners game mode.
Spenzy3's Trappers vs Runners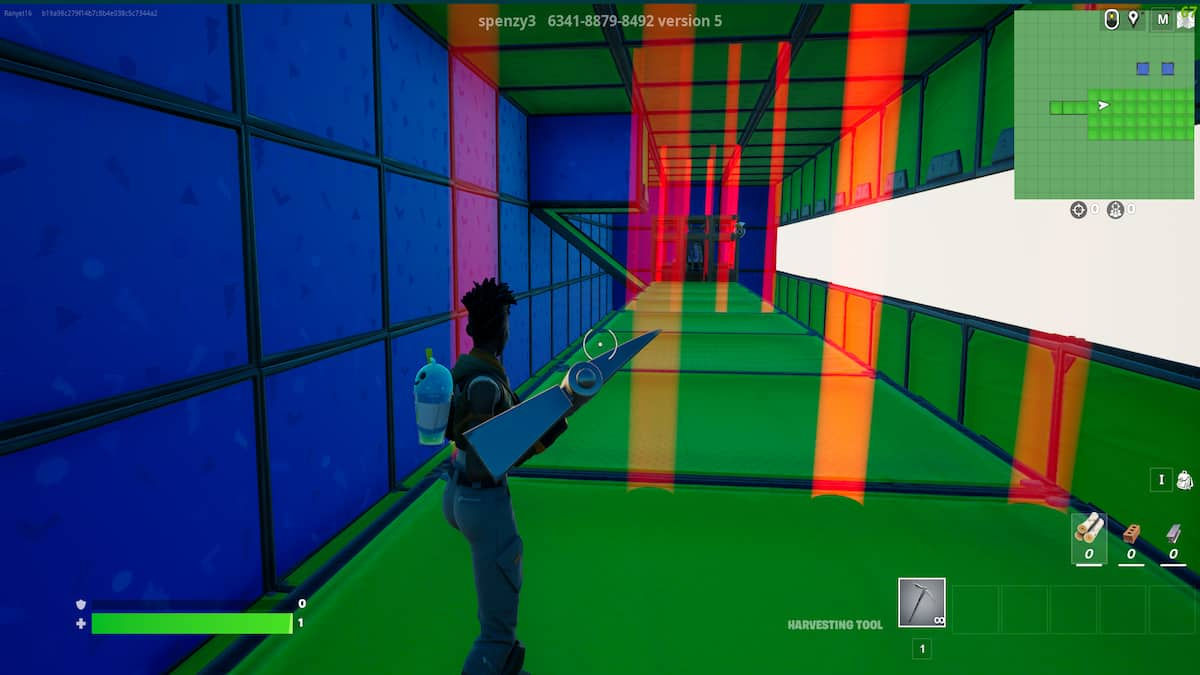 Spenzy3's Trappers vs Runners Map Code: 6341-8879-8492
Most Trappers vs Runners are designed to cater to large party sizes, usually for 10 to 14 players, resulting in a map with large open spaces unnecessary for players with a small group. This map by Spenzy3 deviates from that concept by making a map specifically for a smaller party size, supporting up to a maximum of 4 players. Since it is made for a small party, the map is also tiny with the entire layout featuring inside a corridor. The gameplay is pretty basic, with one player dawning the trapper role and the remaining playing as runners. Please make sure to have a look at the map room if you are fed up with playing on large maps where you cannot even locate your teammates.
Holiday Run Trappers vs Runners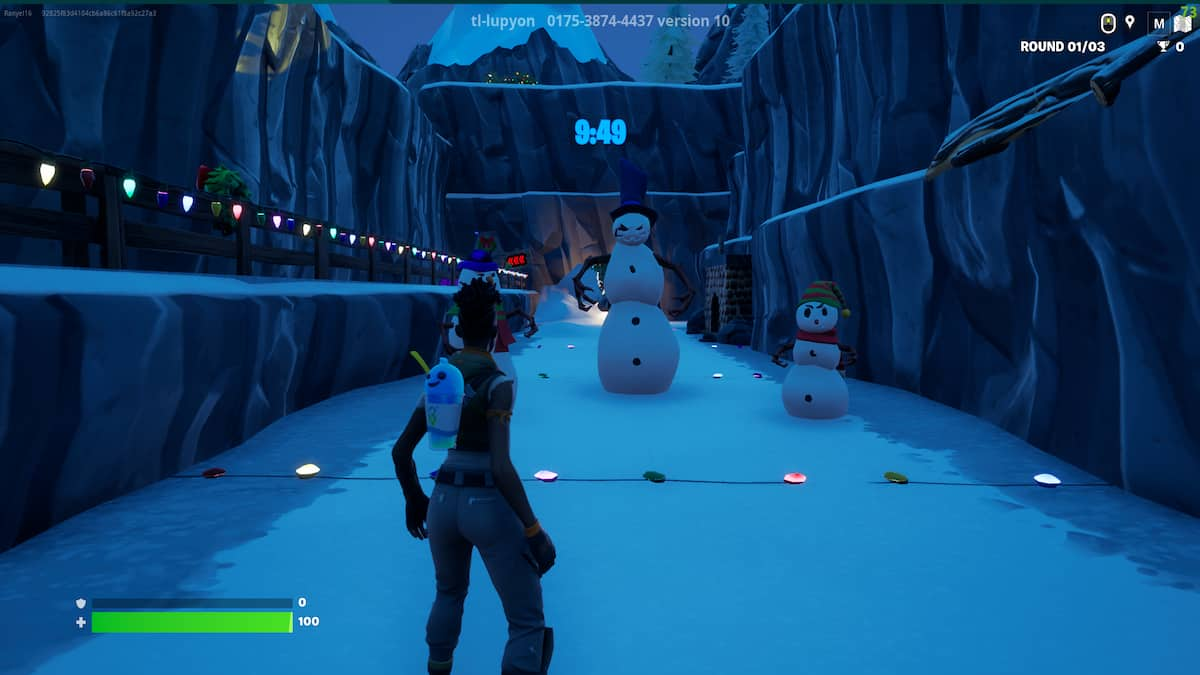 Holiday Run Trappers vs Runners Map Code: 0175-3874-4437
Holiday Run is a Christmas/holiday-themed Trappers vs Runners created by the popular custom map room creator - Lupyon. It is a traditional trapper vs runners map with a theme-based twist. As usual, the runners need to evade all the snow-themed obstacles like Christmas trees and snowmen while the trappers try to get rid of them. It's a very cheerful map that would attract a lot of kids and younger players.
Athena: Trappers vs Runners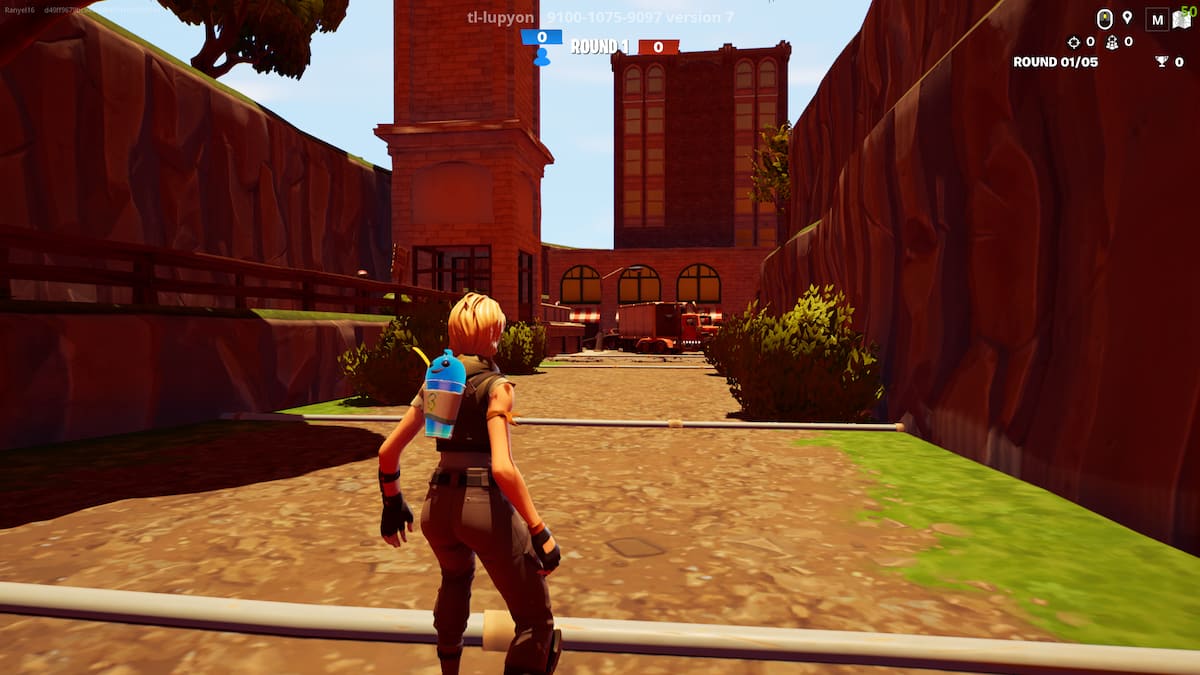 Athena: Trappers VS Runners Map Code: 9100-1075-9097
Athena Trappers VS Runners map is one of the newest maps on the entire list. This trapper VS runner map made by tl-lupyon can accommodate 14 runners and two trappers. The map plays like any other traditional trapper vs runner game map, with all the 14 players running toward the marked destination before the trappers pin them down. The map has a total of five rounds, and the team with the most points at the end is the winner. We highly recommend the map just because of its easiness and map design.
Trappers vs Runners - Deathrun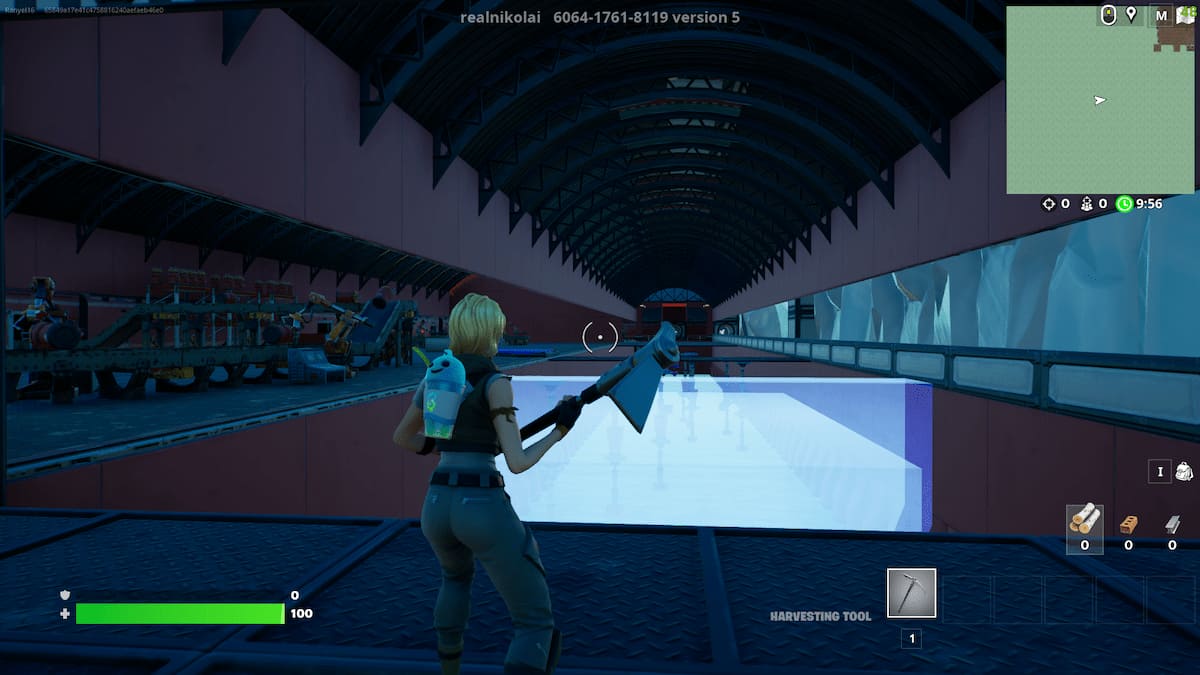 Trappers vs Runners - Deathrun Map Code: 6064-1761-8119
This map by realnikolai is a perfect mix of trapping and parkouring elements. Unlike other maps, where the runners usually have to run in a particular direction, the map is designed creatively to include several parkour elements like sliding, jumping, and even super jump. The other unique feature of the map is that the runners have limited lives compared to other traditional maps as it adopts the format of Deathrun game mode.
Ultimate Trappers vs Runners
Ultimate Trappers vs Runners Map Code: 8211-4510-1966
The Ultimate Trappers vs Runners is one of the best Trappers vs Runners maps of all time. This recognition is mainly due to the 40+ unique traps that a player can activate throughout the various landscapes of the map, that range from underground dungeons to exotic jungles. The other notable highlight feature of the map is that it has several mini-games for players who die during the game called afterlife activities, making them refrain from spectating the remaining players till they finish the game. Additionally, the game rewards you for completing each level by providing XP and gold.
Gardens Race Trappers vs Runners
Gardens Race Trappers VS Runners Map Code: 7213-0770-0616
Gardens Race by Choupala is one of the newly created maps on the entire list. As the name suggests, it is a classic trappers and runners map with a theme based on gardens. Here, the trappers must take control of a hall filled with various plants and creepers that will act as obstacles while the runners try to cross the section using movement mechanics. It is a definite pick for players bored of playing the regular trappers and runners with the default skybox.
Trap Run - Movie Set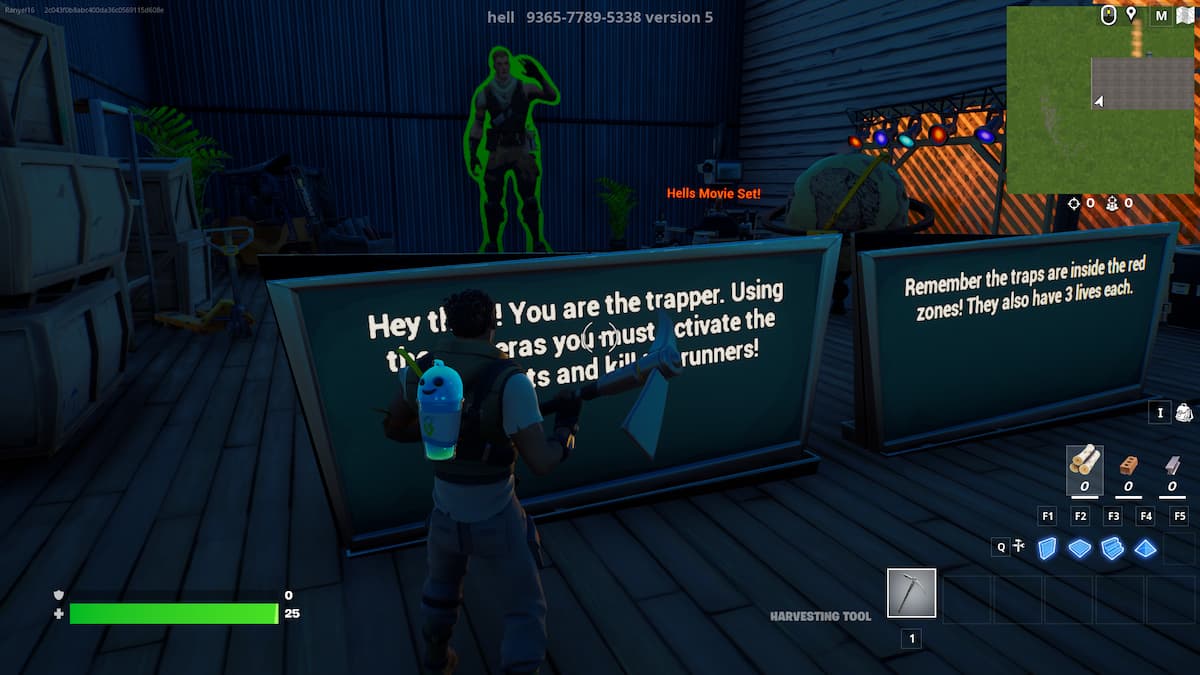 Trap Run - Movie Set Map Code: 9365-7789-5338
One of the weird trappers and runners maps is the Movie Set Trap Run. Its unconventionality mainly arises due to its design of traps that ranges from correctly selecting doors to perfectly parkouring across thin blocks. Also, it is one of the few maps that is designed with a vertical approach instead of the standard horizontal. As of now, the map room supports 16 players: 14 runners and two trappers. We recommend the map to players who want a weird design but wish to experience the traditional gameplay experience found in the trappers and runners genre.
Family Guy Trappers vs Runners Deathrun
Family Guy Trappers vs Runners Deathrun Map Code: 7249-4648-1934
Family Guy Deathrun by Zamsito is another theme-style trapper and runners map on the list. As the name suggests, the map is filled with various references to Family Guy ranging from signboards to interactable caricatures. The code room is a stage-wise map with a total of ten different stages to clear. Also, the runners on the map will only have one life and not respawn upon dying, making it a hardcore experience. It is a must-pick for players tired of playing casual and laid-back maps in the same genre.
Trappers vs Runners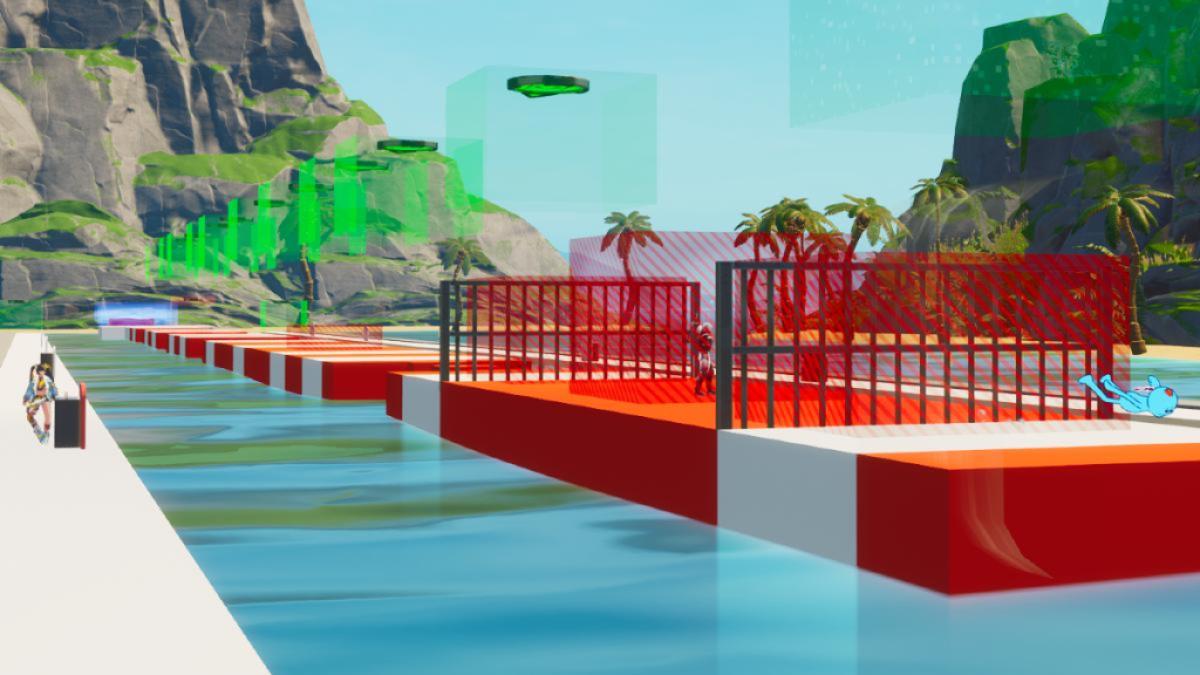 Trappers vs Runners Map Code: 8568-7927-3517
TeamUnite designed this quality Trappers vs Runners map, as well as most of the other maps listed. While this genre had been slowly dying in the Fortnite Creative world, this map brought it back to the spotlight. It stays true to the standard that you'd expect from any Trappers vs Runner map: an easy path, an exciting challenge of catching runners or avoiding traps, and plenty of fun for hours!
Shadow vs Ghost
Ghost vs Shadow Map Code: 2033-1780-7591
We had an epic confrontation between Ghost and Shadow back in Fortnite Season 2! These two factions battled it out on the map and we were forced to decide which side we wanted to join. This map originated from that rivalry and is themed to make you once again pick a side. Do you want to be a Ghost and stop those Shadow operatives from reaching the end, or do you want to be a Shadow and artfully dodge the death traps?
Marvel vs Fortnite
Marvel vs Fortnite Map Code: 6949-5540-9181
In Fortnite Chapter 2 Season 4, we found ourselves in a massive collaboration between the Marvel comics and Fortnite, and dozens of powerful Marvel superheroes were introduced to the game. This themed map once again gives us powers that we can use to eliminate the Fortnite operatives—at least, if you time your powers right. Each trap is themed around a different Marvel superhero, and you need to master your abilities if you want to win!