Trappers vs Runners is an interesting game mechanic that can be played in Fortnite Creative! One side has the runners, who are trying to avoid getting eliminated while dodging through obstacles. The other side is the trappers, who are looking to halt the runners' progress by enabling traps. This can be a hectic game mode, but always provides hours of entertainment for your Squad.
Our Trappers vs Runners Map Codes post focuses on maps that truly represent the best of this game mode. We pick these based on the map's popularity, design quality, and additional features that make them stand out above the rest.
Many players might recognize the similarities between this game and the deathrun maps from other games. However, deathruns in Fortnite are an entirely different mechanic. You'll find some of the best deathrun maps on our lists of Best Fortnite Deathrun Maps and Fortnite Easy Deathrun Maps.
Fortnite Trappers vs Runners Maps List
Trappers vs Runners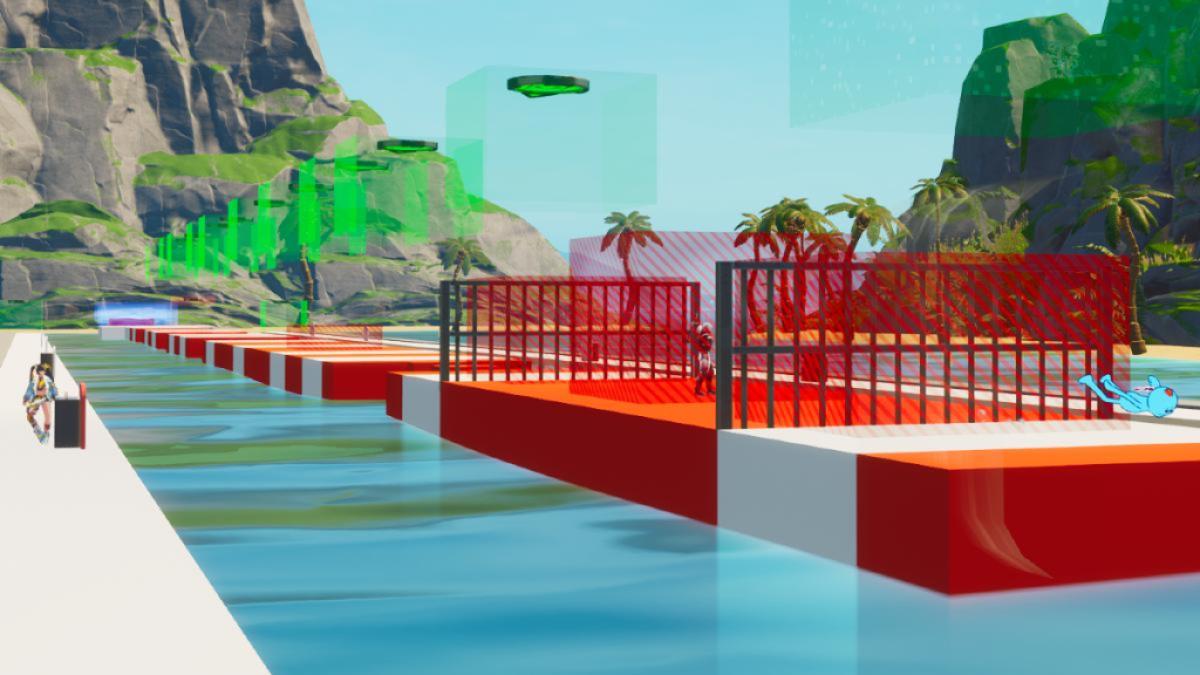 Trappers vs Runners Map Code: 8568-7927-3517
TeamUnite designed this quality Trappers vs Runners map, as well as most of the other maps listed. While this genre had been slowly dying in the Fortnite Creative world, this map brought it back to the spotlight. It stays true to the standard that you'd expect from any Trappers vs Runner map: an easy path, an exciting challenge of catching runners or avoiding traps, and plenty of fun for hours!
Shadow vs Ghost
Ghost vs Shadow Map Code: 2033-1780-7591
We had an epic confrontation between Ghost and Shadow back in Fortnite Season 2! These two factions battled it out on the map and we were forced to decide which side we wanted to join. This map originated from that rivalry and is themed to make you once again pick a side. Do you want to be a Ghost and stop those Shadow operatives from reaching the end, or do you want to be a Shadow and artfully dodge the death traps?
Marvel vs Fortnite
Marvel vs Fortnite Map Code: 6949-5540-9181
In Fortnite Chapter 2 Season 4, we found ourselves in a massive collaboration between the Marvel comics and Fortnite, and dozens of powerful Marvel superheros were introduced to the game. This themed map once again gives us powers that we can use to eliminate the Fortnite operatives—at least, if you time your powers right. Each trap is themed around a different Marvel superhero, and you need to master your abilities if you want to win!
Trappers vs Runners Easy Mode
Trappers vs Runners Easy Mode Map Code: 4714-6639-7838
This is one of the oldest Trappers vs Runner maps in Creative, and it remains as one of the most popular maps because it focuses on being casual and fun. Whereas most other Trappers vs Runners maps are highly competitive, this map gears more towards the social aspect of Fortnite Creative. The traps aren't difficult to navigate, so trappers will have to time them perfectly if they hope to eliminate the runners!