If you're familiar with shooter games then you've no doubt played Gun Game before. This style of play tests your ability to be good with a slew of different weaponry, and the concept has now been brought into Fortnite. You start out with one gun in a set, and when you get an elimination with it you will get the following gun automatically. Most of the time this mode has siphon enabled, so you get health back with every elimination. You will need to continue to get eliminations to cycle through all of the guns in the set to win! If you aren't a fan of building in Fortnite then this is a great mode to play because you won't need to worry about harvesting or protecting yourself with structures.
Now that you're hopefully sold on the mode, you are no doubt wondering... which is the best gun game map to play? Well, we've got a full list of great ones that you can try so you don't have to filter through a bunch to figure out which is good and which isn't!
How-to Use a Creative Code
Once you load up the game you will be given the three options on what you want to play (Save the World, Battle Royale, and Creative). Click the creative option and then click PLAY and then CREATE (don't start a server if you want to play solo).
Once it has loaded, you will see an Orange Rift that will take you to islands where you can create custom maps. We don't want this right now, so look around for the featured portals. Fortnite now puts you in a custom portal area, so you might need to seek it out a bit. Find the portals with the console in front of them and interact with one.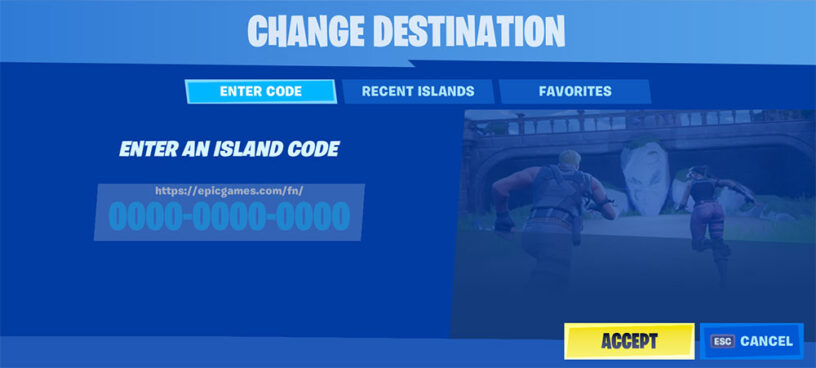 From here you can either select one of the codes you've added to your favorites, or you can paste a code you have at the end of the URL. Click "Accept" and it will load up the island of your choice. You can then run into the rift and it will transport you to it!
More Codes
We have a bunch of other posts that have a lot of great codes for specific categories that you can check out:
Gun Game Maps
Here's our list of the best Fortnite's Gun Game Codes:
I will be going into more detail below on each of these maps and including some videos that should explain more about the course when necessary!
Bricks Map
If you want just a very well made map to play gun game in then this is it! A lot of times you find with people who have never made maps before that there's always areas that don't make sense or don't flow. That is not the case with Frya's Bricks map! This map has great lines where you can see to take shots at players, grab cover, or decide whether or not you should risk going down the area. You've also got some elevations, and where some maps will make it impossible to access the from the ground, this one naturally provides a way to access it that looks like it belongs. This map is not overly stuffed with too much decoration, but it gets exact feel of a brick laden village down perfectly! Overall, this is a great map to start your gun game career out on.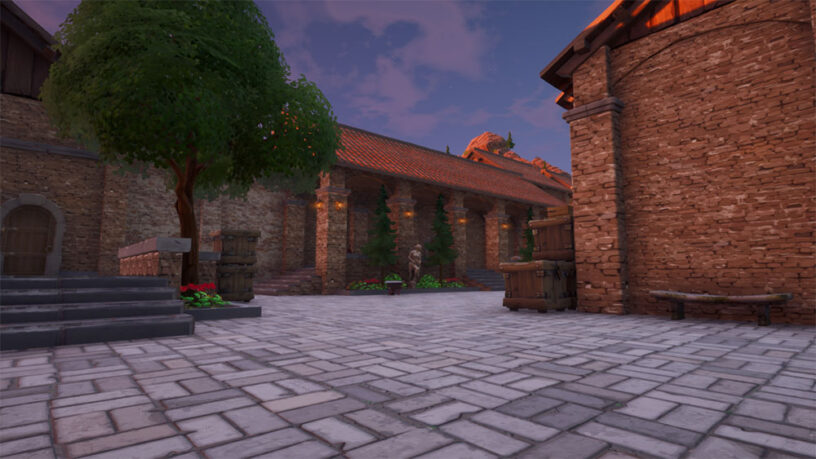 The Banished Map
The Banished Gun Game map by Troxwe was featured in Fortnite and it's easy to see why! It's a great little map that features a strong western theme with a lot of places to run around and fight people in. If you get too cheeky about running out in the open then you're going to get punished due to all of the angles that can be fired from due to the plethora of buildings. This map will be great for people who want to work on their usage of cover in Fortnite, or if you just want a good map to play some gun game on.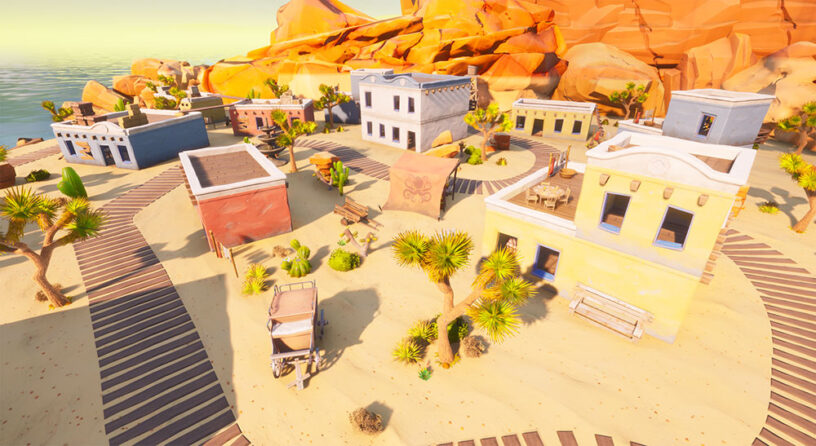 Modern Mansion Map
This is a very well structured map centered around a large mansion and the land around it. You've got a lot of great trees and areas to use as cover, with different elevations, and a ton of different structures to find your way around. You can play with up to 16 players and race your way to 20 eliminations. Each elimination will get you a new weapon and siphon is enabled so you gain health with each switch! Check out this video about the map to see a great trailer and some example gameplay.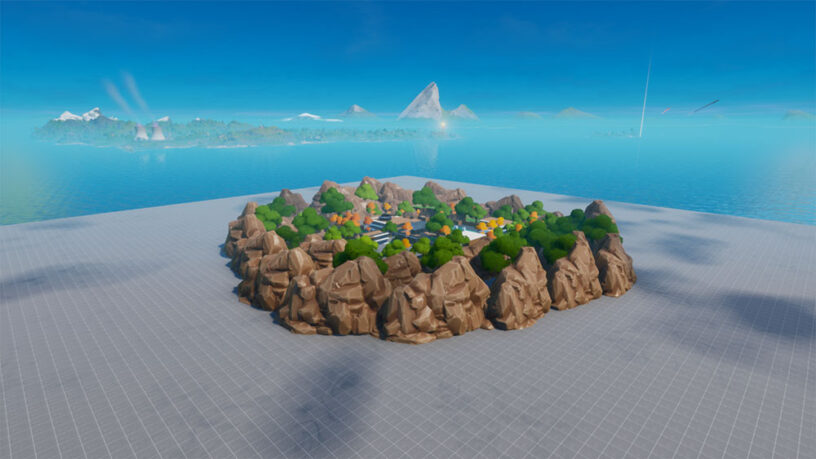 Nuketown Map
If you're familiar with Call of Duty at all then you likely have heard of Nuketown. It's a pretty popular map that has been played in many versions of the game and has been played quite a bit. A very similar version of this map has reached Fortnite in the form of a Gun Game map. This is a pretty tight area to be fighting in so the games will be fast and intense, so prepare yourself for battle immediately when heading into a game with this code. You can watch a video of Ali-A playing on this map right here.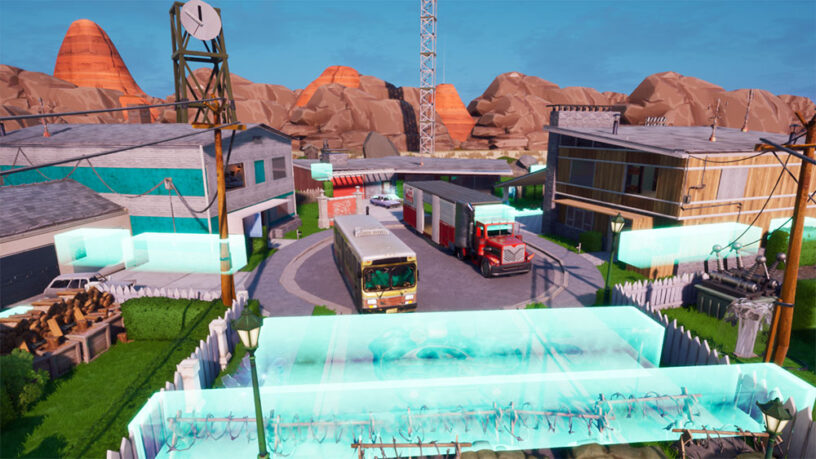 Vacant Map
Now for something completely different! This is still gun game as you know it, but boy is this map super unique. The theme of this one is ultra futuristic, and resembles something out of a science fiction movie. You're dealing with a map that looks like a Tron movie. This is all sharp lines and reflective surfaces. You've also got a couple of different layers to work with. If you're having struggling up top, head below and try to make some flanking maneuvers. There's a couple of areas on the map you can get a boost to get to higher ground. Overall, this is just a great looking map and should be a fun one!