If you're familiar with shooter games, then you've no doubt played Gun Game before. This style of play tests your ability with a slew of different weaponry, and the concept has now been brought into Fortnite. You start out with one gun in a set, and when you get an elimination, you proceed to the next gun. You will need to continue to get eliminations to cycle through all the guns in the set to win! If you aren't a fan of building in Fortnite, then this is a great mode to play because you won't need to worry about harvesting or protecting yourself with structures.
Best Fortnite Gun Game Map Codes
FortCraft Gun Game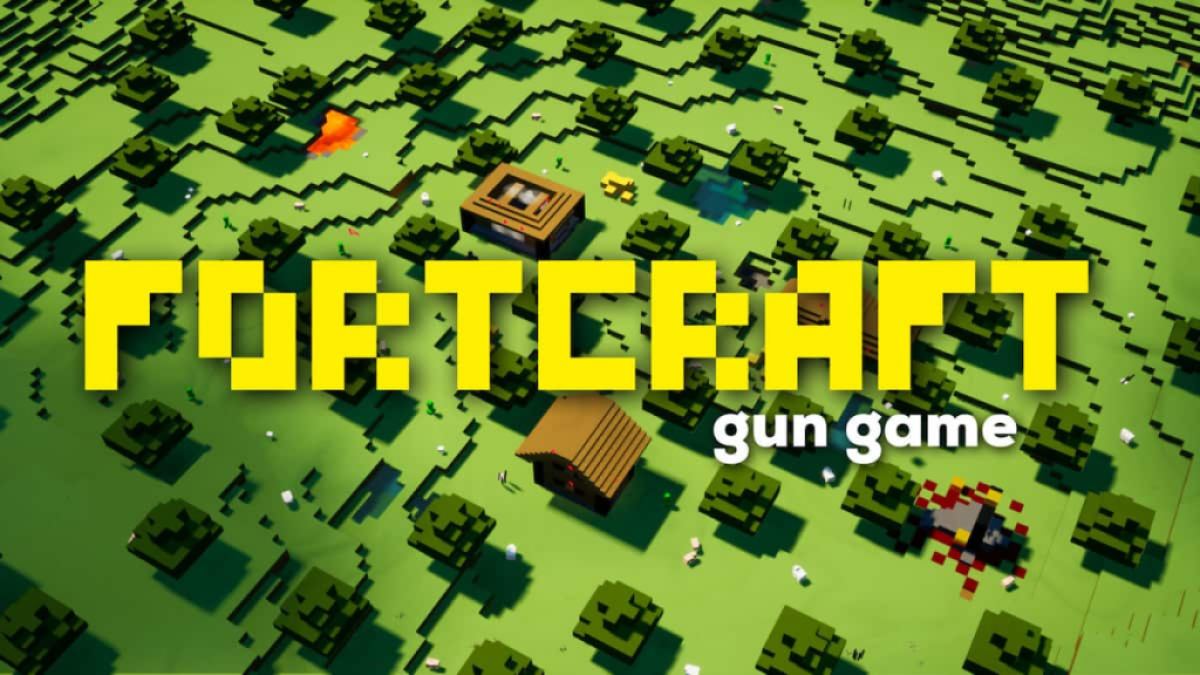 FortCraft Gun Game Map Code: 3423-7109-4953
Minecraft meets Fortnite in this unique gun game experience. Build up pixelated blocks and work your way through 21 different weapons to get the win. This map allows up to 16 players in the ultimate free for all, with Minecraft-inspired designs and fun features that increase the difficulty and your enjoyment as you play.
Teddy's Train Gun Game
Teddy's Train Gun Game Map Code: 8656-7790-8969
Join eleven other travelers on this 5-star train, where you must be the first to get through each tier of guns before the others. The twist is these guns will progressively get worse as you get eliminations, which means you must be not only quick but adaptive with all gun types and possess a skilled aim.
Outdoor Water Park Gun Game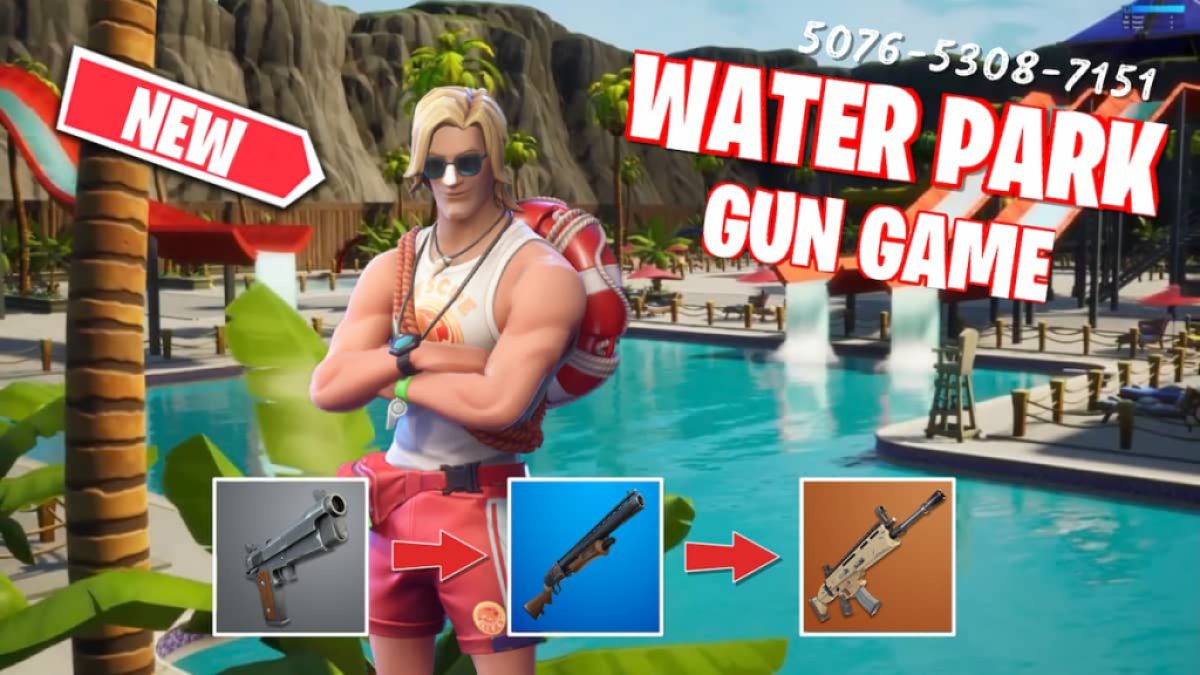 Outdoor Water Park Gun Game Map Code: 5076-5308-7151
This is another great summery-themed map that takes place in an epic water park. With tons of pools and fun little obstacles like slides and other water park essentials, you'll enjoy venturing around as you play and race to get through all types of guns before the other players.
Shipment Gun Game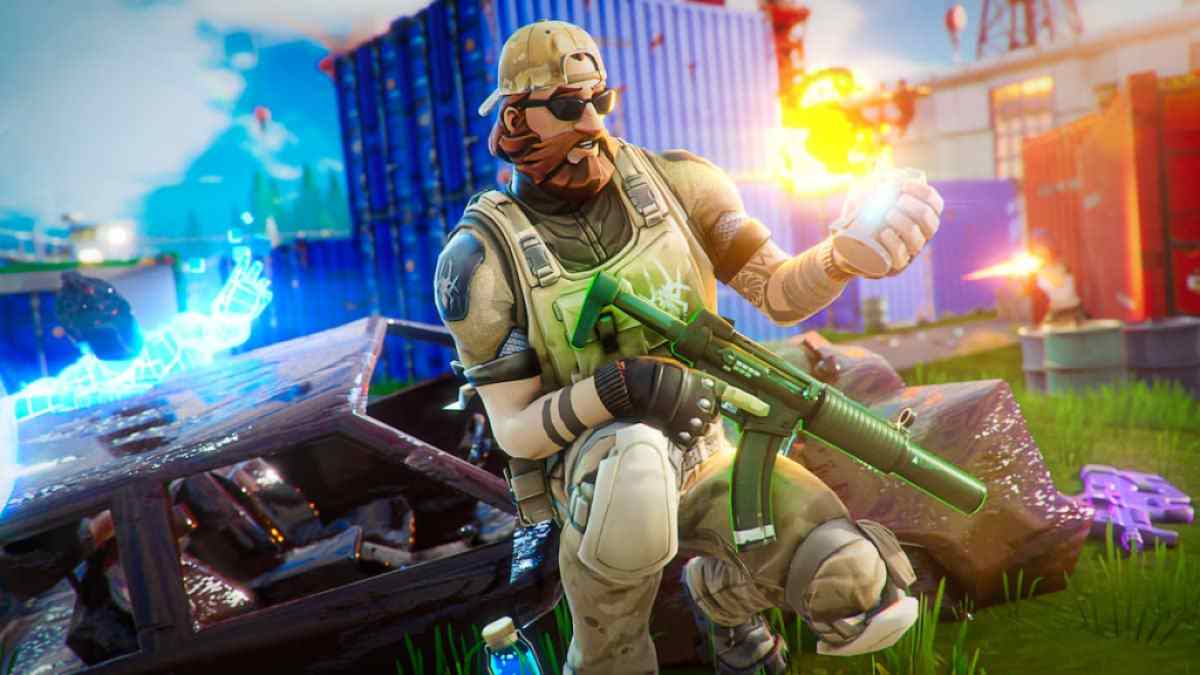 Shipment Gun Game Map Code: 4804-9489-3873
This gun game experience has four different modes to try, which you vote on at the start. Experience a more realistic, Call of Duty-inspired gameplay as you race to be the first player to reach 30 eliminations. This is a more personal server with only 2-8 players max, allowing for more close quarters and competitive rounds. It is also consistently updated, allowing it to stay current with all of Fortnite's new features as well.
The Agency: Gun Game
The Agency: Gun Game Map Code: 7743-1483-8613
Blast back to S2 of Fortnite and take in the wonders of the iconic Agency location in this action-packed gun game experience. Race through 25 different guns as you traverse the large building of the Agency, with multiple floors, balconies, and surrounded by water. Take down as many other players as you can to come out on top.
GunGame The Castle of White Wolf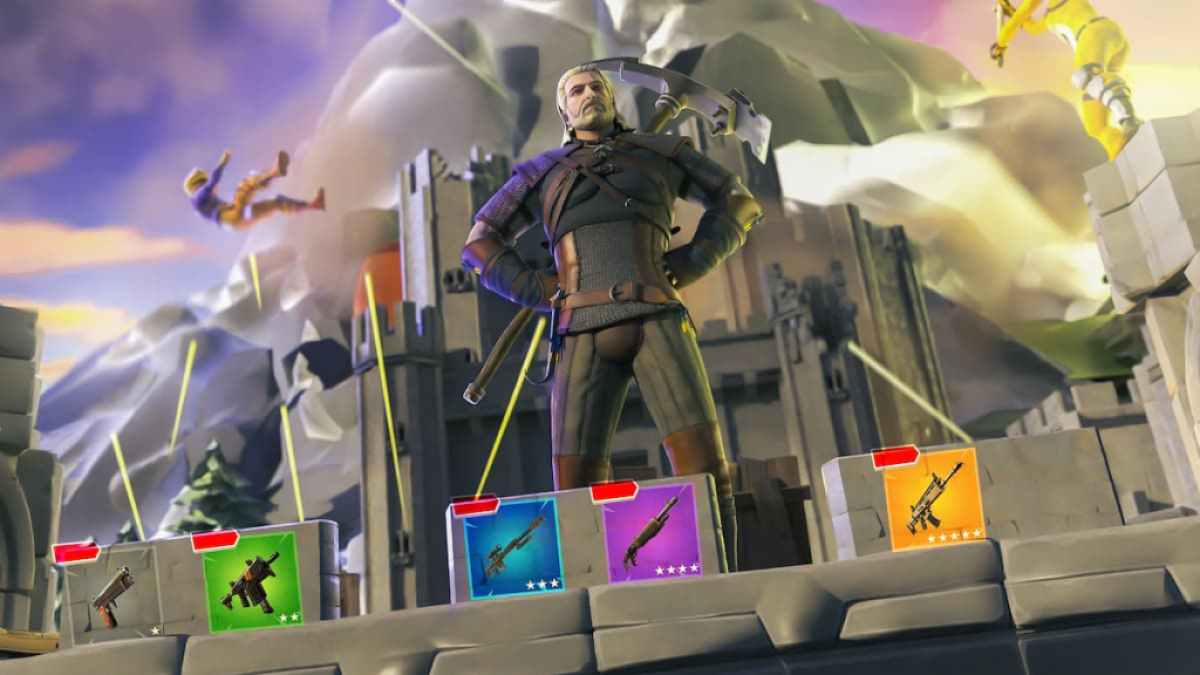 GunGame The Castle of White Wolf Map Code: 8502-3682-2581
This Witcher-themed map has all the classic gun mode features, with 50+ levels of guns to race through before your competitors and gold coins to earn with each successful elimination. Enjoy this almost perfect replica of The Witcher castle and discover its secrets as you compete.
Summer House Gun Game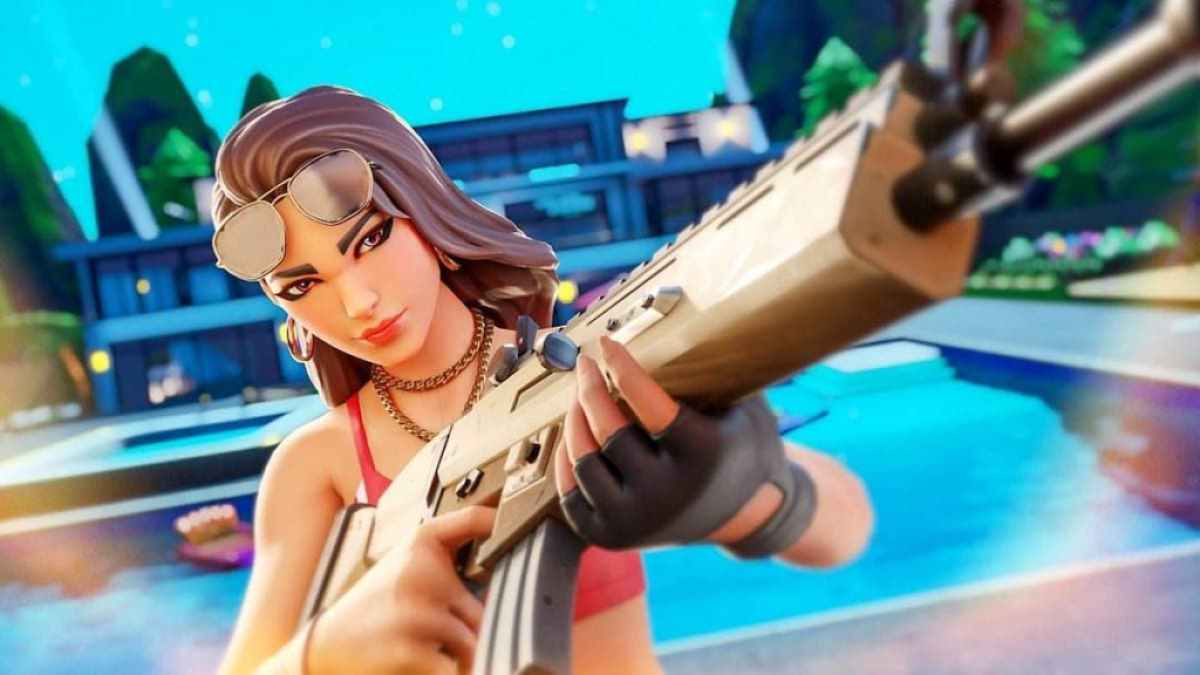 Summer House Gun Game Map Code: 1553-7872-1590
Summer House Gun Game is a more casual gun game experience set around a modern-styled vacation home. With less competition and only up to 16 max players, this is a chiller game mode that still allows you to utilize up to thirty various weapons. Each elimination will switch to your next gun and get you one step closer to that win.
The Reaper Queen's Nest -gun game-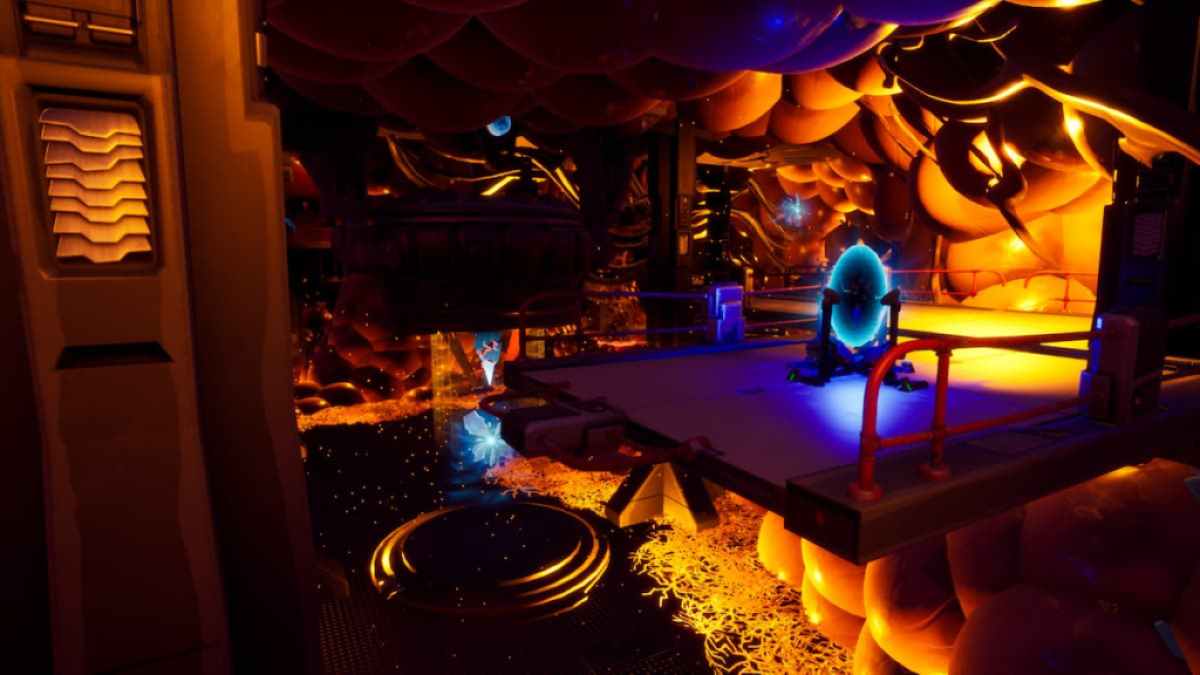 The Reaper Queen's Nest -gun game- Map Codes: 0354-1101-7105
This unique sci-fi-inspired map is set as an abandoned military base, now overrun by a hivemind. This classic gun game experience has unique power-ups for even more entertaining and complex play, as well as thirty different weapons to progress through in order to be named the ultimate winner. Can you survive the hive and come out on top?
Sub-Zero Outlets
Sub-Zero Outlets Map Codes: 7076-5955-1934
This epic gun game experience takes place in a mega-mall outlets location themed for winter and Christmas. It can hold up to 32 players at a time and features 48 varieties of weapons, including melee weapons, such as swords. Explore the collection of shops and areas and attempt to be the first one to progress through all the weapons to win.
Gun Game Fire Vs Ice
Gun Game Fire vs Ice Map Code: 0004-9045-2256
Fire and Ice is a well-known theme in the Fortnite Creative community, and you'll find most genres on the Discovery tab have a popular Fire and Ice version. For this genre, one of the most popular options is Apfel's Gun Game Fire vs Ice. The premise is simple: a team-focused progressive gun elimination game. Most Gun Games are highly competitive, with only one winner out of many players. This one is best for people who work well with others!
The Yacht Gun Game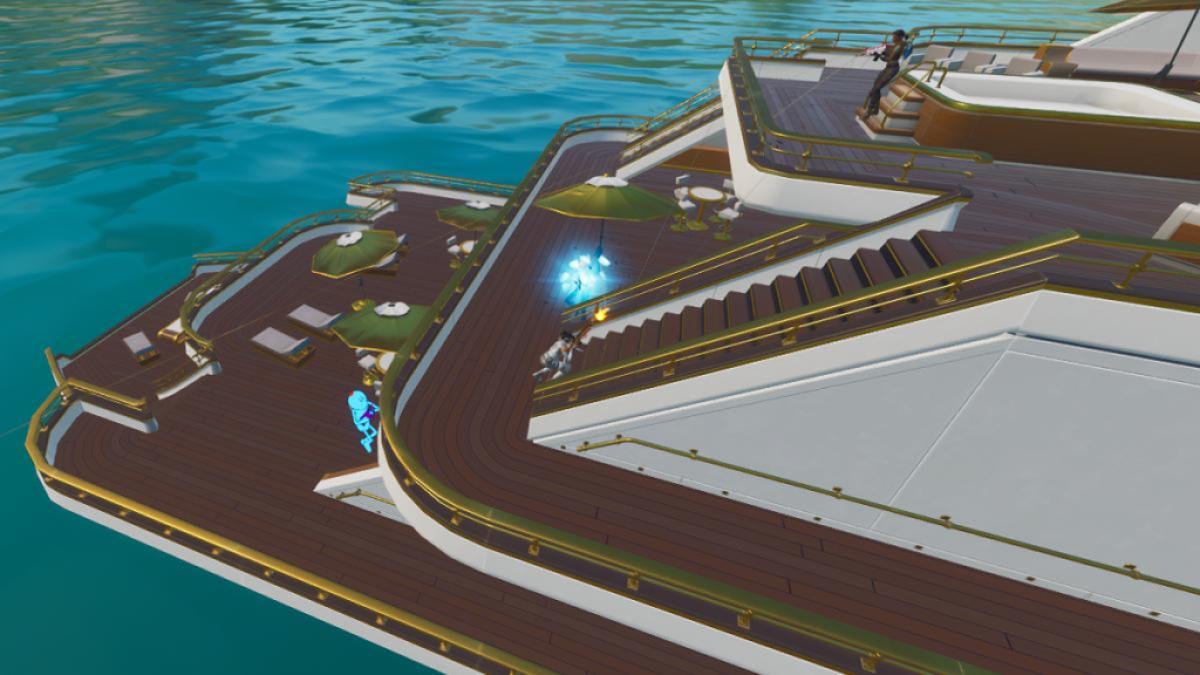 The Yacht Gun Game Map Code: 6695-6434-6688
While most gun games are fast-paced and intense, this map amplifies the action by putting you on a small map that is easy to memorize. Spatial awareness is key when you play on The Yacht, so mind your corners when you're indoors and watch the lower decks when you're not! This gun game offsets what would be quick rounds by making you play through 40 weapons, almost all of them being short to mid-range. If only you could build!
Ultimate Gun Game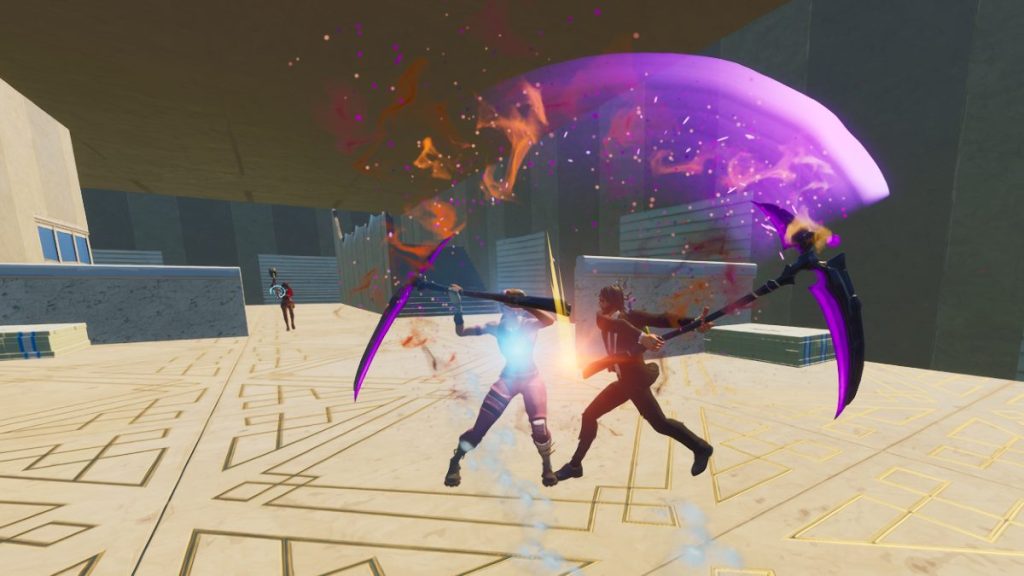 Ultimate Gun Game Map Code: 9001-1974-4652
Ultimate Gun Game aims to stay true to its name by providing players with the ultimate experience that covers all bases for what people might want from a gun game map. Between each round, players vote on what kind of weapons they'd like to use, ranging from melee to snipers and everything in between. Players are then teleported to the arena that matches the weapons they chose and must give the other players a reason to never want to vote for those weapons again—they might end up against you!
For more Fortnite News & Guides, check out Fortnite Best Skins Ranked, How to get the Volcanic Assassin Quest Pack for free in Fortnite on Pro Game Guides!