Our Fortnite Zone Wars Codes List features some of the best level options for players looking to practice for endgame situations. This map type basically simulates the boxing, snaking, and tunneling style of play that is required in late games of competitive games. If you want to get better at that in a focused way, then these maps are a good way to do it.
The Shortlist
Here's our list of Fortnite's Best Zone Wars Map Codes
Bio's Zone Wars - Custom Squad: 0007-2048-2784
Bio's Zone Wars - Custom Trio: 4059-2791-0712
Enigma's Downhill River Zone Wars Chapter 3: 6564-6863-3031
Metropolis Zone Wars: 8266-0485-0261
Tilted Zone Wars (XA): 3729-0643-9775
Zonewars: Catch! [DUOS]: 5075-5123-5617
The Jungle Zone Wars: 1541-4258-1328
Zone Wars & Box Fight - Galaxy Aesthetic: 2829-5679-5518
Fox Clan Zone Wars: 6130-6579-9491
Sandman's Box Zone Wars: 6174-7596-9046
Fortnite Best Zone Wars Map Codes List
Bio's Zone Wars - Custom Squad
Bio's array of Zone Wars maps were originally made during Chapter 2 of Fortnite. They have withstood the test of time to be regarded as one of the best Zone Wars maps. Both maps are still played and often featured by Epic in the Fortnite Creative Discovery tab. The concept for both maps is the same: choose your teammates and weapons each round, jump into the fray of battle, and fight to the very end. We're certain the simple design and the ability to choose your teammates each round is what makes players keep coming back to this map!
Code (3 Players): 4059-2791-0712
Code (4 Players): 0007-2048-2784
Enigma's Downhill River Zone Wars Chapter 3:
Enigma is a popular map-maker in the Fortnite community, and they're known for producing only quality maps. Downhill River Zone Wars was a concept of theirs that originated all the way back in Chapter 1. However, now that sliding is a game mechanic, they revamped their map to provide a fresh new look on the Zone Wars genre!
Code: 6564-6863-3031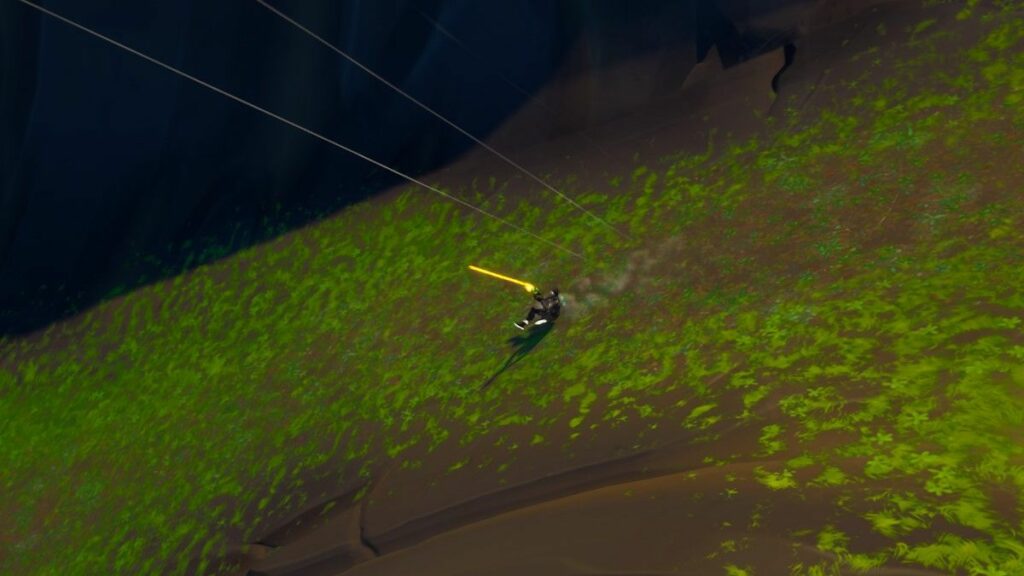 Metropolis Zone Wars
The Cyberpunk Scene has come to Zone Wars. You will get everything you didn't know you wanted in this fresh look on the Zone Wars genre. Use the mini-map to find helpful weapons stashes around the map and enjoy the authentic Cyberpunk atmosphere, all while eliminating oppoents and avoiding the storm!
Code: 8266-0485-0261
Tilted Zone Wars (XA)
This map may be over a year old, but it has recently had an influx of popularity due to Tilted being added back into Battle Royale. This map is based on Tilted Towers, and it does an excellent job of recreating the feel of the almost five-year-old Battle Royale location. Since Chapter 3 just readded Tilted Towers to the map, this will probably be one of the most popular Zone Wars maps for several months.
Code: 1760-0152-1306
Zonewars: Catch! [DUOS]
Zone Wars maps are common and so are Catch! game mechanics. But, it doesn't seem like anyone has thought to combine them until now. In this game, you follow the standard Zone Wars game mechanic, but there is a Catch. You can only use throwable items, just like in the Catch! LTM. This is also a Duos map. So, if you and your favorite teammate think you're good at lobbing objects, careful strategy, and staying within the Zone, this is the perfect map for you!
Code: 5075-5123-5617
The Jungle Zone Wars
Aesthetics is the name of the game for this map. In The Jungle Zone Wars, players duke it out on a map that is feels like the expanded version of Stealthy Stronghold. Jungle-themed scenery and terrain make it far more difficult to spot your opponents, and defeating them requires you to put on your best game. Foliage blocks your path, and you need to accurately predict your opponents plans to stay ahead in this Zone Wars map!
Code: 1541-4258-1328
Zone Wars & Box Fight - Galaxy Aesthetic
Going the opposite direction of the wild survival theme of the Jungle Zone Wars is Zone Wars & Box Fight - Galaxy Aesthetic. This map offers two different methods of gameplay on a galaxy themed map with a true lost-in-space aura. Players are given the option to vote for game they'd like to play in every round, and the map supports up to 16 players!
Code: 2829-5679-5518
Fox Clan Zone Wars
This is one of those maps that hit the list almost solely because of how well-made it looks. Ducc's maps are usually grand, but this one certainly makes it to the top of our list. This map uses current Battle Royale loot and realistic zone placement and movement. It's also boasted to have been made for Season 6, which was just released!
Code: 6130-6579-9491
Sandman's Box Zone Wars
Established map-maker iiiSAndman is back with another great map! In Sandman's Box Zone Wars map, you're pitted in an enclosed, fast-paced environment against other players. The only weapons available are shotguns (Pump, Charge, and Tactical), so you'll have to think fast when you enter the match. Eliminate or be eliminated.
Code: 6174-7596-9046