Our Fortnite Zone Wars Codes List features some of the best level options for players looking to practice for endgame situations. This map type basically simulates the boxing, snaking, and tunneling style of play that is required in late games of competitive games. If you want to get better at that in a focused way, then these maps are a good way to do it.
Don't forget to check out these other great Fortnite Aim Course Codes – Best Aim Practice Maps! while you're at it!
Best Fortnite Zone Wars Maps
*50 PLAYERS* TRIO/DUO Zone Wars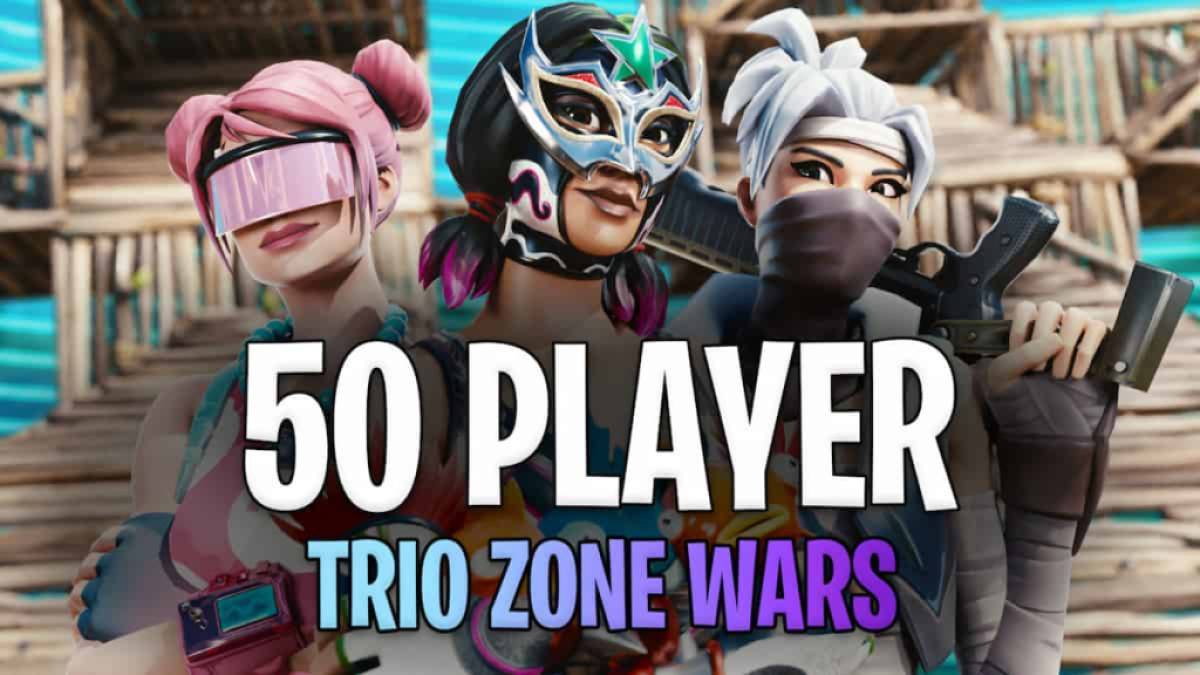 50 Player Trio/Duo Zone Wars Map Code: 7683-5066-4650
Looking for the most intense close-quartered endgame scenario? This 50-player trio or duo zone wars allow you to team up and fight against several other teams in a small circle to see who has the skill to take down the others and survive to win that Victory Royale. This is a realistic endgame scenario with the perfect map spaces and weapons.
NO BUILDING ZONEWARS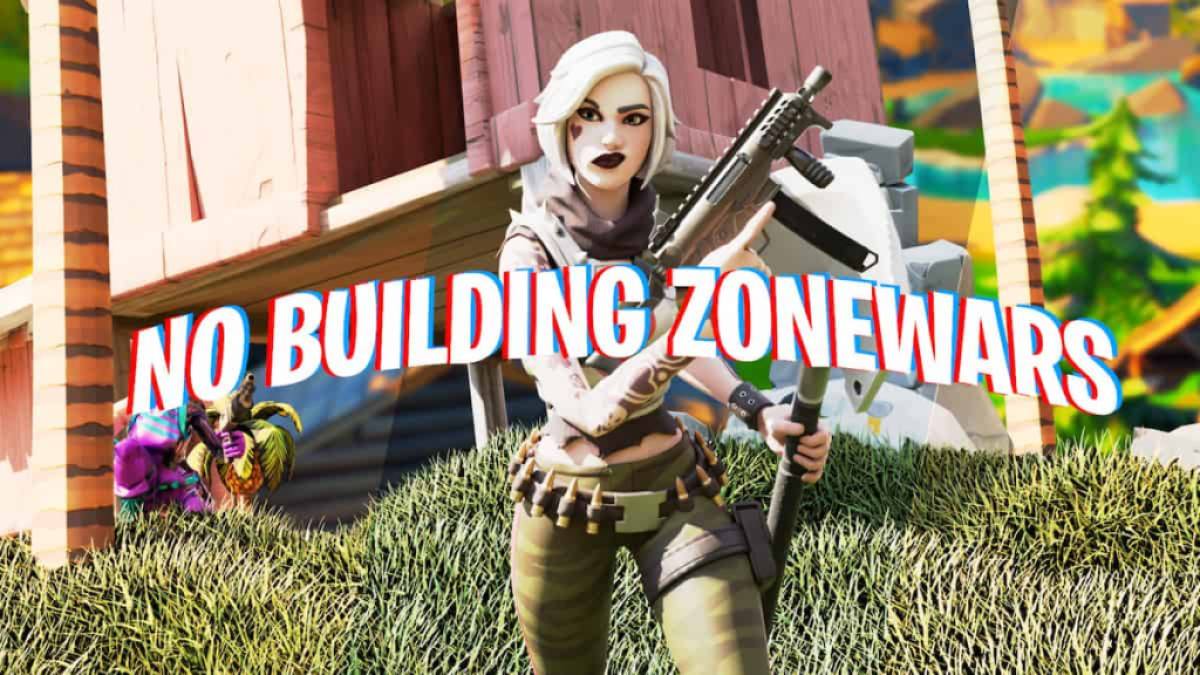 No Building ZoneWars Map Code: 4398-8639-0636
This ZoneWars map comes down to how well you can find cover and outlast your competitors without using any building. In this tight-quarters map, you'll need to reach high ground and take cover by using your environment to your advantage. You're on your own against 50 other online players. Do you have what it takes?
Lukky's Duo Endgame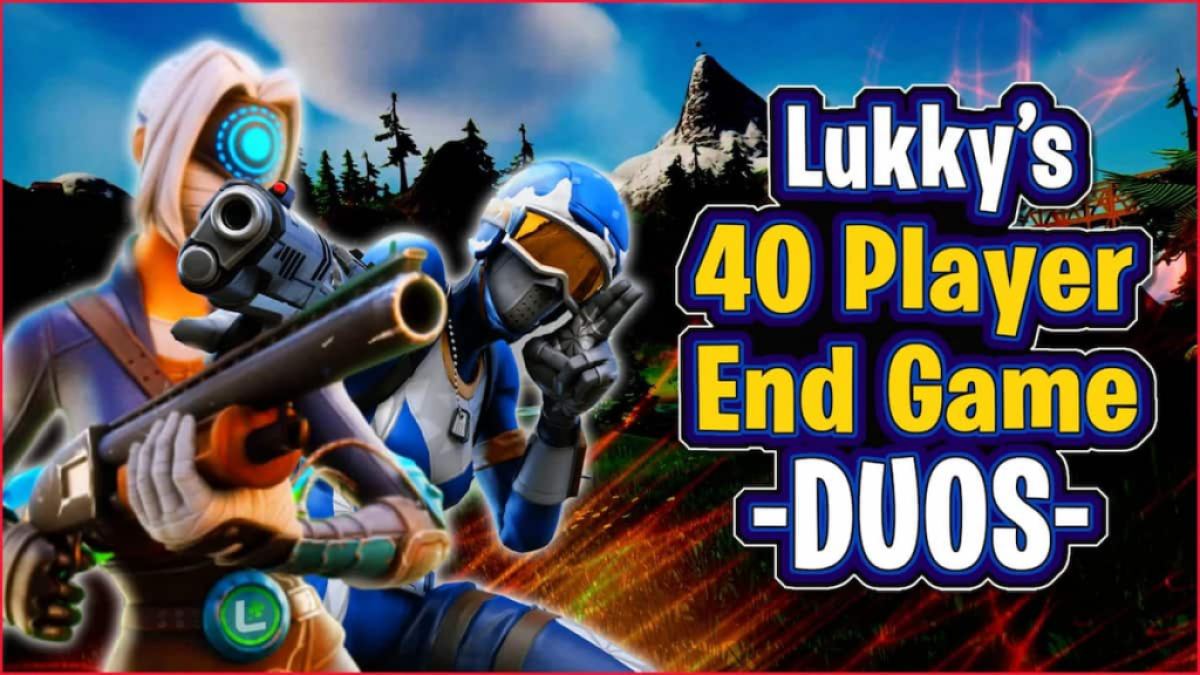 Lukky's Duo Endgame Map Code: 6772-6398-6843
It all comes down to the endgame in this unique Zone Wars experience. Compete up to 40 players with your duo of choice and airdrop right into the action. Whoever takes down the other teams and outlasts the competition is the ultimate duo team and the winner of the match.
Duos Tilted Zone Wars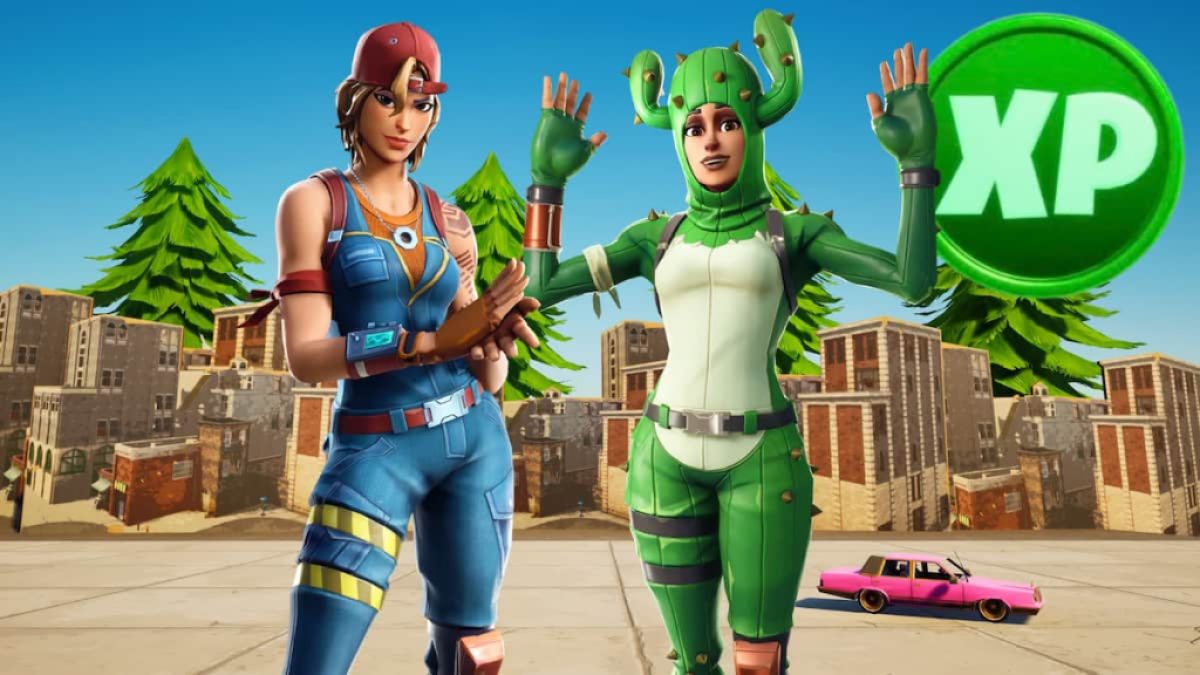 Duos Tilted Zone Wars Map Code: 5140-1276-9835
Tilted Towers is still one of the most beloved POIs in Fortnite and probably still one of the very best spots for zone wars and close-quarter PVPs, which is why this map is one of the best to embark on with a duo of your choice. Earn XP toward your battlepass as you enjoy a chaotic Tilted Towers experience to see who the last team standing is.
Sky Wars
Sky Wars Map Code: 0545-6192-8804
Inspired by the original Sky Wars in Minecraft, this is a truly unique creative map with floating islands in the sky. Players are separated into 16 different teams, with up to 32 available player slots, and must navigate the various islands in a fight to the death. The last remaining team will be crowned the winners of the Sky War. With tons of loot and building at your disposal, this will be epic battle of destruction and chaos.
Reboot Royale - OG Fortnite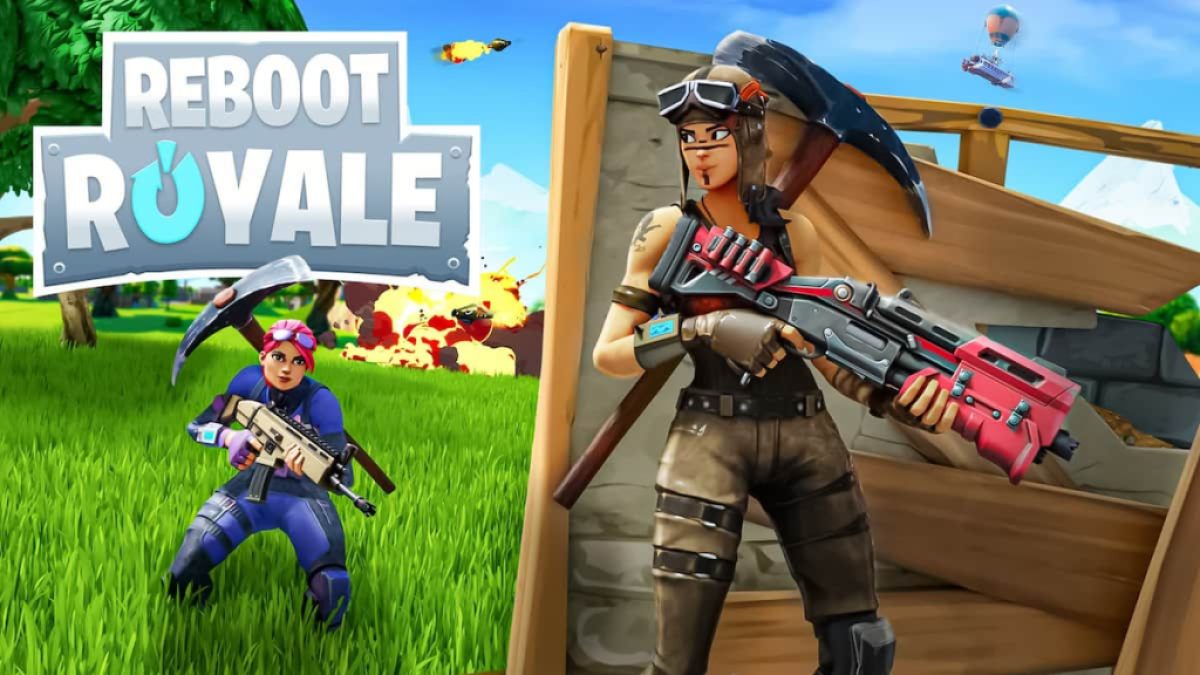 Reboot Royale - OG Fortnite Map Code: 4464-0648-9492
This Zone Wars experience stimulates the feel and map of the old-school Chapter 1 Fortnite with OG loot pools and more. If you're feeling nostalgic and what to relive those heart-pounding victory royale moments, this is the perfect map for you. You'll just have to fend off other players and outrun the storm in the process.
Gulag ZoneWars
Gulag ZoneWars Map Code: 9810-7942-8800
This hardcore Zone Wars experience is the perfect map for you if you're looking for a challenge as well as tasks and rewards to collect along the way. You get to choose your own load-outs, and they save each time, meaning you can quickly rejoin at any point and get straight to the action.
Box Fight & Zone War
Box Fight & Zone War Map Code: 3515-0375-5877
This is the ultimate twist on the usual Zone War experience, switching up each round from a box fight to a zone war. Stay on your toes and put your skills to the test, either fighting close-range or in limited space, to take out the competition on this large island map.
Duo Zone Wars
Duo Zone War Map Code: 1688-9738-8998
Looking for a large Zone Wars server for you and your duo to compete in? This Zone War experience takes place on a classic map and allows up to thirty-two players total. Go head to head against all the other teams and attempt to be the last duo standing. Do you have what it takes?
Medieval Tilted Towers Zone Wars
Medieval Tilted Towers Zone Wars Map Code: 4581-0212-0603
Jump into the action in this iconic Tilted Towers location with a twist. Time has spun back to the medieval age, and now you must utilize bows, swords, and axes to fight your enemies and keep up with the storm as it moves around the map and pushes you closer together. Can you become the ultimate knight?
Lockdown Zone Wars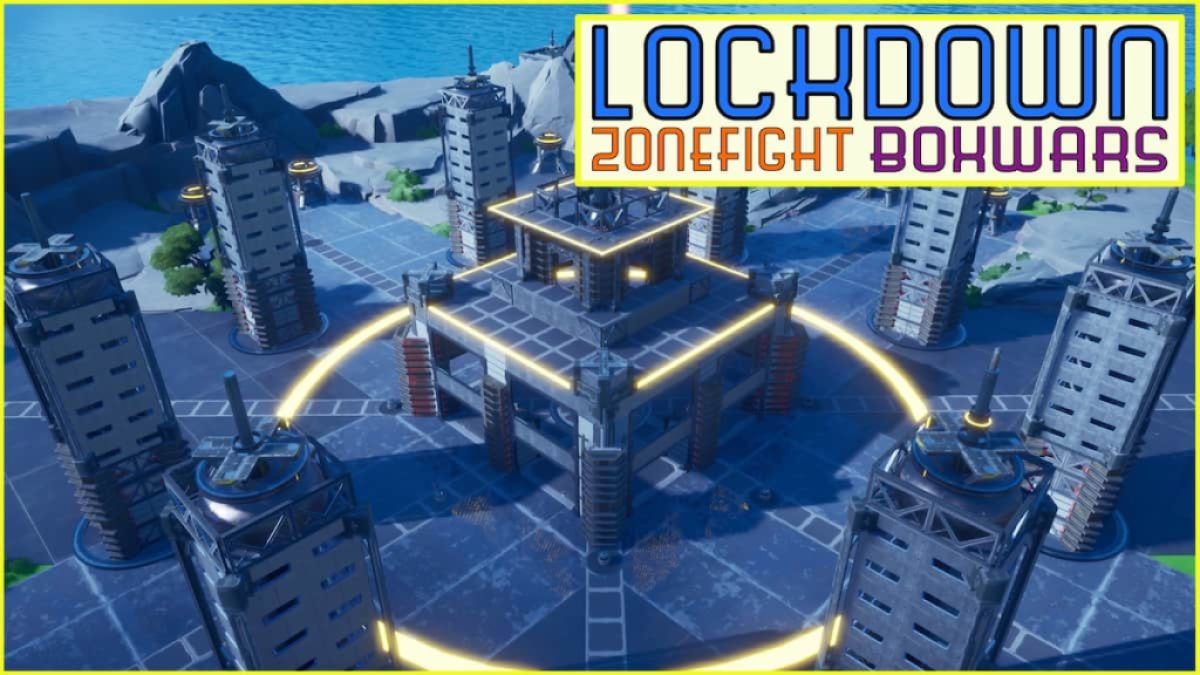 Lockdown Zone Wars Map Code: 0354-5587-5414
Looking for a unique Zone Wars experience? This Zone Wars features a major twist that makes for a fast-paced and thrilling PVP mode, in which the map lockdowns randomly mid-game to a box war. Forcing players to suddenly fight in close quarters, only the best will come out alive and claim the win. Plan accordingly to take out as many players as you can before the lockdown draws you in.
Steph's Zone Wars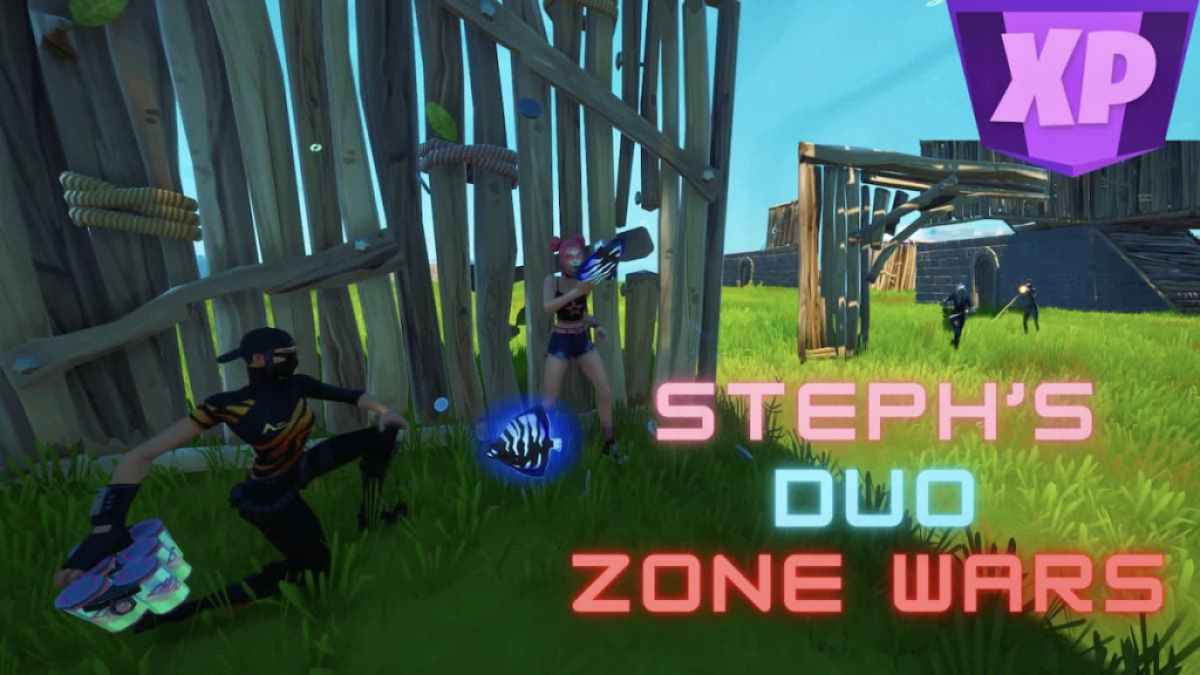 Steph's Zone Wars Map Code: 7534-3994-7163
This classic zone wars experience lets you choose your ultimate duo and compete against other players with a wide open space and room to build. With updated guns for the current chapter, this is a perfect way to test your duo's skill and see if you can come out on top, without any special gimmicks or distracting extra details.
For more Fortnite News & Guides, check out Fortnite Best Skins Ranked or Fortnite Escape Room Codes (January 2023) – Best Maps on Pro Game Guides!