Snipers vs Runners maps have been in Fortnite since the early days of Fortnite Creative mode, and stand as one of the most popular game mechanics on Fortnite's Discovery Tab. The goal in this game mode is to either snipe the Runners from a distance as a Sniper or dodge the Snipers' bullets while trying to complete your objective as a Runner.
In our list below, we have put together all the latest and greatest Snipers vs Runners maps that Fortnite Creative has to offer! This list is updated often with the most popular and best-designed maps recently released, so be sure to check back if you're ever looking for something new!
Best Fortnite Snipers vs Runners Maps
Snipers vs Runners - Midas Apart
Snipers vs Runners - Midas Apart Map Code: 8882-3414-9384
Midas Apart is a new sniper vs runner map by the famous custom room developer — Eudyn, who is the developer behind popular maps like Santa Toy Factory, Floor is Lava, and much more. Like every other map in the genre, this map also has two factions - snipers and runners. The main job of the snipers is to take down the runners using a sniper rifle before they travel the entire course path and take them down. Do check out the room if you want a solid sniper vs runners gameplay experience set inside a lavish palace.
Snipers vs Runners - Cars
Snipers vs Runners - Cars Map Code: 2940-9238-6825
As the name suggests, in this map, there are no regular runners on the map. Instead, the players must take control of the car and travel across the course area before the sniper takes them down. It is a unique twist to the snipers vs runners genre, and we highly recommend the map to people who love driving cars in Fortnite and are fans of the snipers vs runners genre.
Sniper vs Runners - Rainbow
Sniper vs Runners - Rainbow Map Code: 1612-5882-2390
This map by veteran map creator Jalf is one of the oldest snipers vs runners on the entire list. Though it's an old map, it is one of the best maps in terms of gameplay content. The server has a total of five floors representing each color from the Rainbow, and the runners need to zap across all the floors before being shot by the sniper. Currently, the room supports 34 players, out of which two can play as snipers and the rest 30 as runners. Do check out the map if you want snipers vs runners custom map that supports a large player count.
Snipers vs Runners - Vertical
Snipers vs Runners - Vertical Map Code: 8476-7687-5358
When anyone speaks about snipers vs runners map, it's all about a player running in a horizontal direction dodging bullets of the snipers. Developer Cavieranip deviates from that core concept by making a map that is based on vertical running. Here, runners have to traverse several vertical sections by climbing and jumping along with the generic horizontal design. It's a unique map in terms of design and is a must-try for lovers of the snipers vs runners genre.
Fortnite Seasons Snipers vs Runners 3.0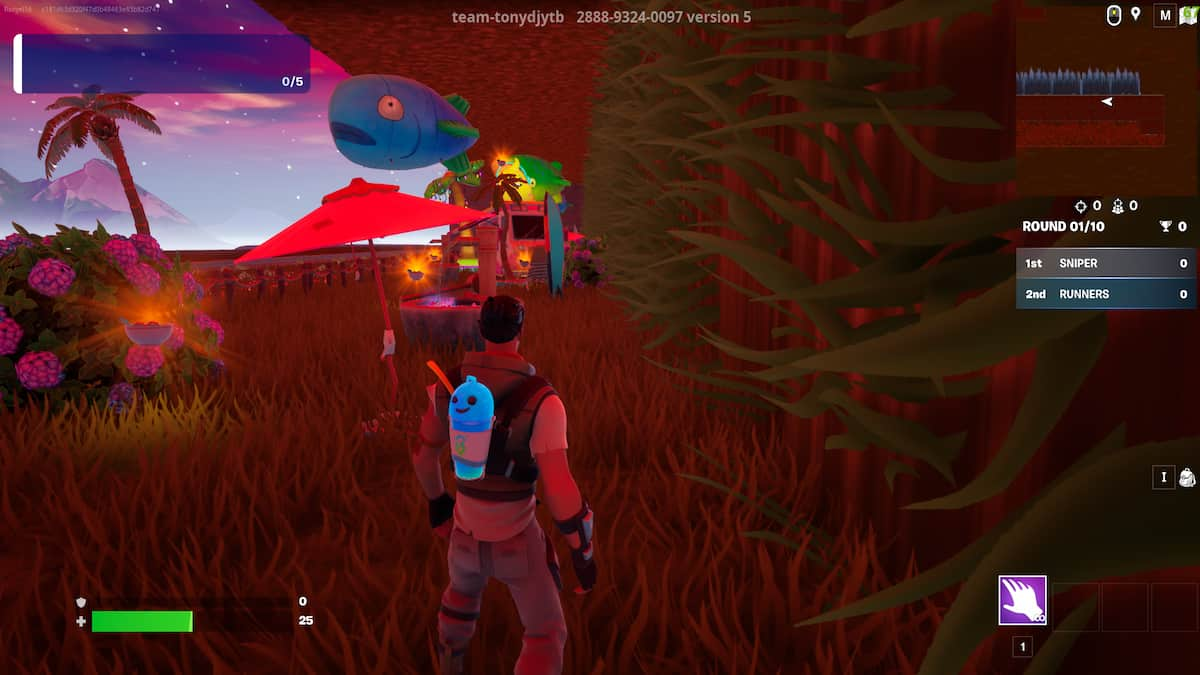 Fortnite Seasons Snipers vs Runners 3.0 Map Code: 2888-9324-0097
Fortnite Seasons is a traditional sniper vs runners map with a theme-based twist. As the name suggests, the theme adopted by the creator is that of season. So, each stage or floor in the game has a design based on a particular natural season. For example, the first level in the game has a spring season, as you can see several trees with water throughout the map. We highly suggest the map if you want solid sniper vs runners maps with theme-based gameplay.
Sniper vs Runner - Subway
Sniper vs Runner - Subway Map Code: 3883-4698-7806
Subway is a sniper vs runner map created by the famous custom creator Jalf. He is the person behind popular custom rooms like Irridescent deathrun and Prison Escape Room. Like his previous projects, the subway map room also shines due to its excellent level pattern and visually appealing model design. The rules of the room are pretty simple. Each runner will have only one life and must cross all five floors before getting shot by the snipers. We highly recommend the map to players who are expecting solid snipers vs runners gameplay without any nonsense.
Sniper vs Runner - Scary Version
Sniper vs Runner - Scary Version Map Code: 9072-5447-5857
This map by acheog is one of the unique maps in the Snipers vs Runners genre because of the ability to distract snipers. Yes, unlike maps, where the only role of the runners is to reach the other end. Here, players can distract the snipers by hitting and spooking them with various objects lying around them. To counter this, the snipers have been provided with covers where they can duck and protect themselves. Do check out the map if you need some sort of twist in the traditional snipers vs runners game mode.
Sniper vs Runners - DBZ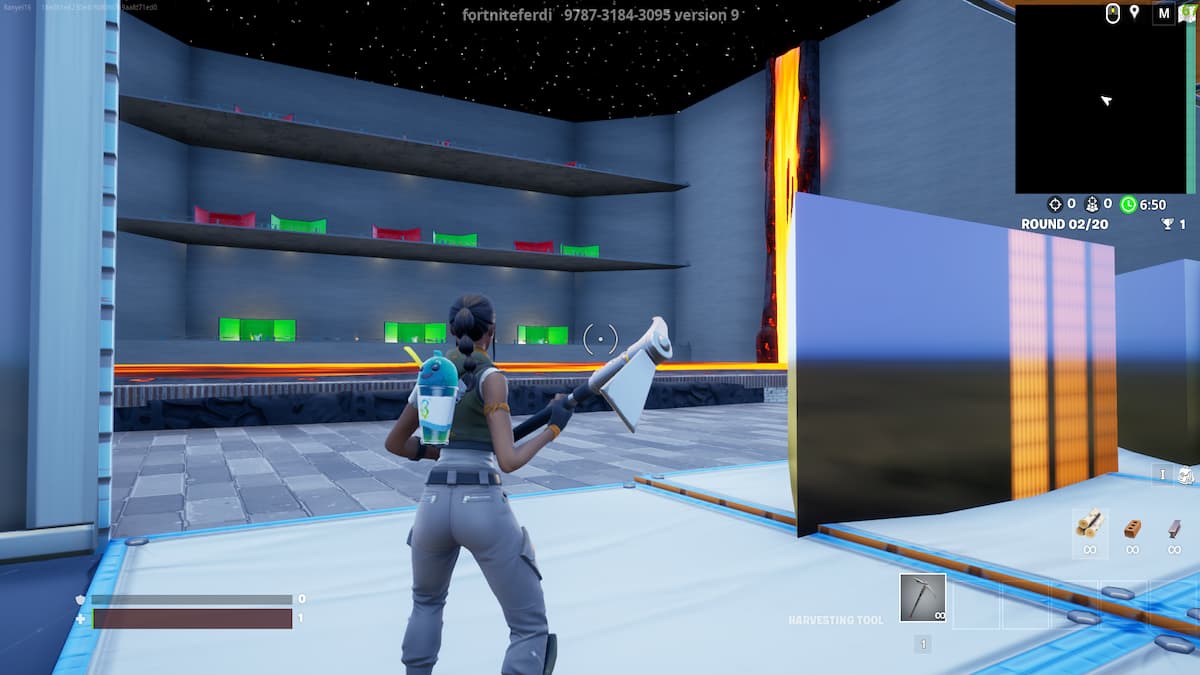 Sniper vs Runners - DBZ Map Code: 9787-3184-3095
This snipers vs runners map by Fortniteferdi is certainly inspired by all the previous collaborations between Fortnite and the Dragon Ball Z franchise. The moment you hop in, you will find the entire map filled with various stuff like NPC models, buildings, and items referencing the DBZ universe. The gameplay is nothing revolutionary. One or two players can dawn the role of snipers while the others try to cross the map without getting eliminated. The other big highlight of the map is that the sniper rifle changes every round, making life easier for runners occasionally.
Snipers vs Runners: History Travel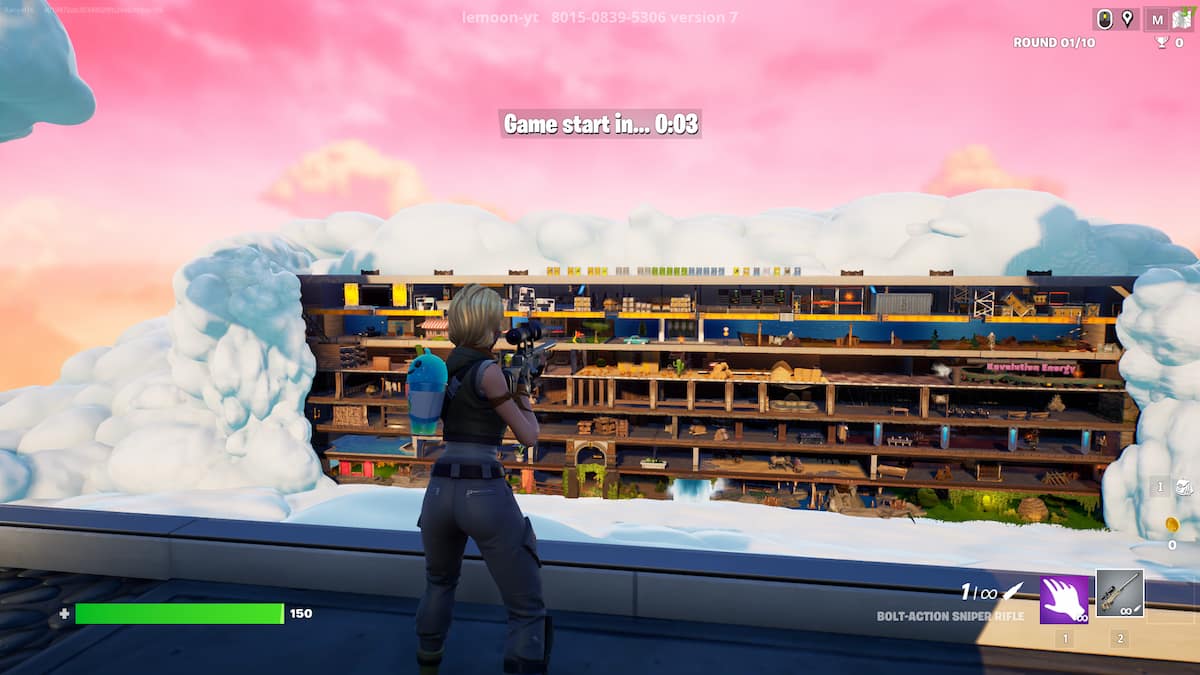 Snipers vs Runners: History Travel Map Code: 8015-0839-5306
Snipers VS Runners History Travel is a snipers and runners map based on the time-traveling and history theme. True to its word, the entire map is filled with several items/accessories like robots, banners, and artifacts referencing the various past timelines of earth. Speaking about its design, it has a total of seven mini-levels stacked one above the other, each representing a unique timeline. The gameplay is also pretty traditional, as it adopts a round-based format instead of a timer. Additionally, the map supports up to 30 players at a time, making it suitable for people with a large party size. Do check out the map for its ambiance and in-depth gameplay content.
Snipers vs Runners(2kvoid)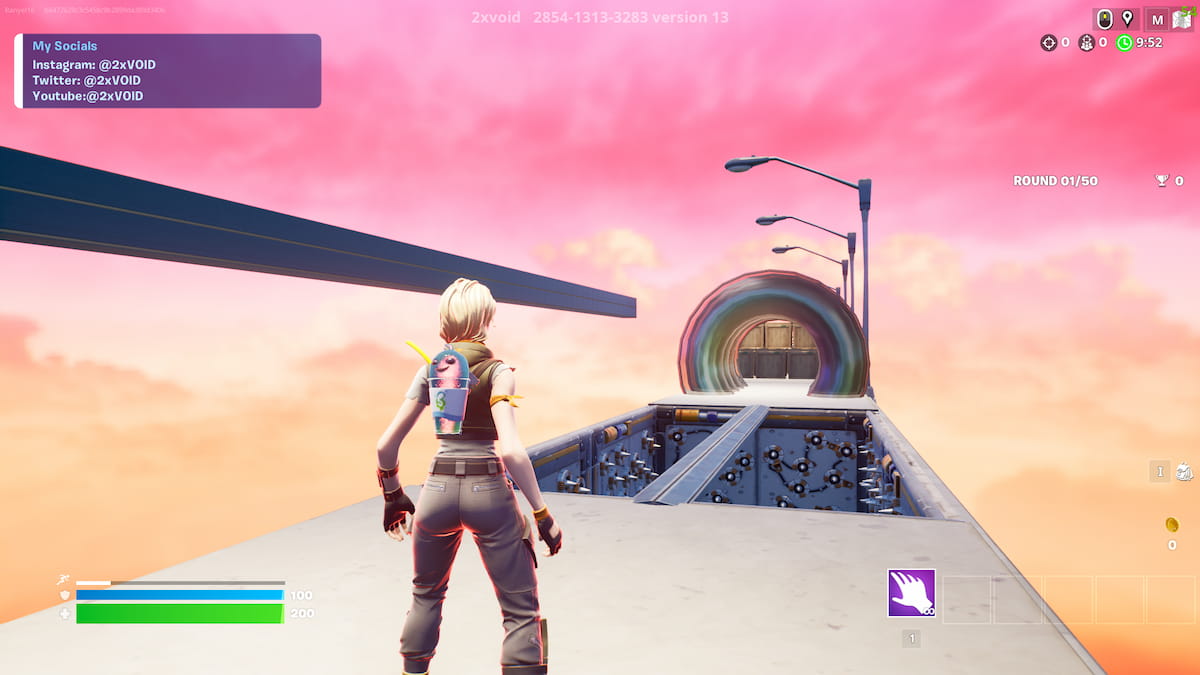 Snipers VS Runners(2kvoid) Map Code: 2854-1313-3283
Unlike other maps, where the runners need to run on a path that scales vertically, this map by 2kvoid takes a horizontal approach, making it one of the few maps with an end-to-end route. Due to this, the gameplay is pretty simple as the runners only need to use basic skills like sliding and jumping to parkour across the area. We highly recommend the map to beginners who are new to the concept of snipers and runners game mode.
Snipers vs Runners(Mario)
Snipers VS Runners(Mario) Map Code: 9349-0758-1095
This Snipers VS Runners map can be considered the byproduct of the ultimate unofficial collaboration between Fortnite and Super Mario Bros. Like the Mario game, the map also has a small backstory. The princess is in danger, and as a runner, you need to parkour and safely traverse all five universes/stages to save her. While the runners make their way toward the princess, snipers must dawn the role of the evil bowser and shoot them one by one. To add more flavor from its inspiration, the runners also get extra life upon dying, mimicking the Super Mario gameplay style.
Snipers vs Runners(Parkour)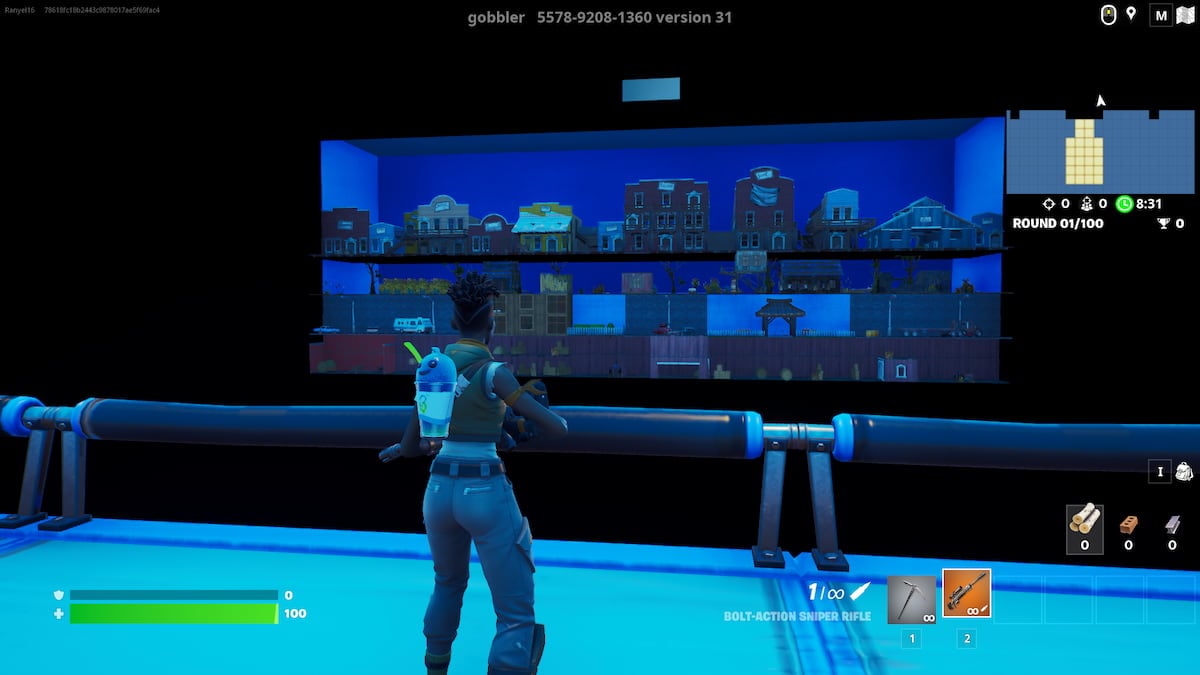 Snipers vs Runners(Parkour) Map Code: 5578-9208-1360
The Parkour edition is a Snipers vs Runners map based on the cowboy theme. As usual, the runners must parkour and make their way across the four unique floors filled with various objects with midwest references while the snipers try their best to eliminate them. Also, unlike other maps, where the runners need to move constantly, the parkour edition enables them to take cover from time to time by hiding behind huge objects like a cactus or boarding, thus providing some time to rethink and strategize their following moves. We highly recommend it for players bored of playing the game mode with the same aliens or IO themes.
Snipers vs Runners Zero Gravity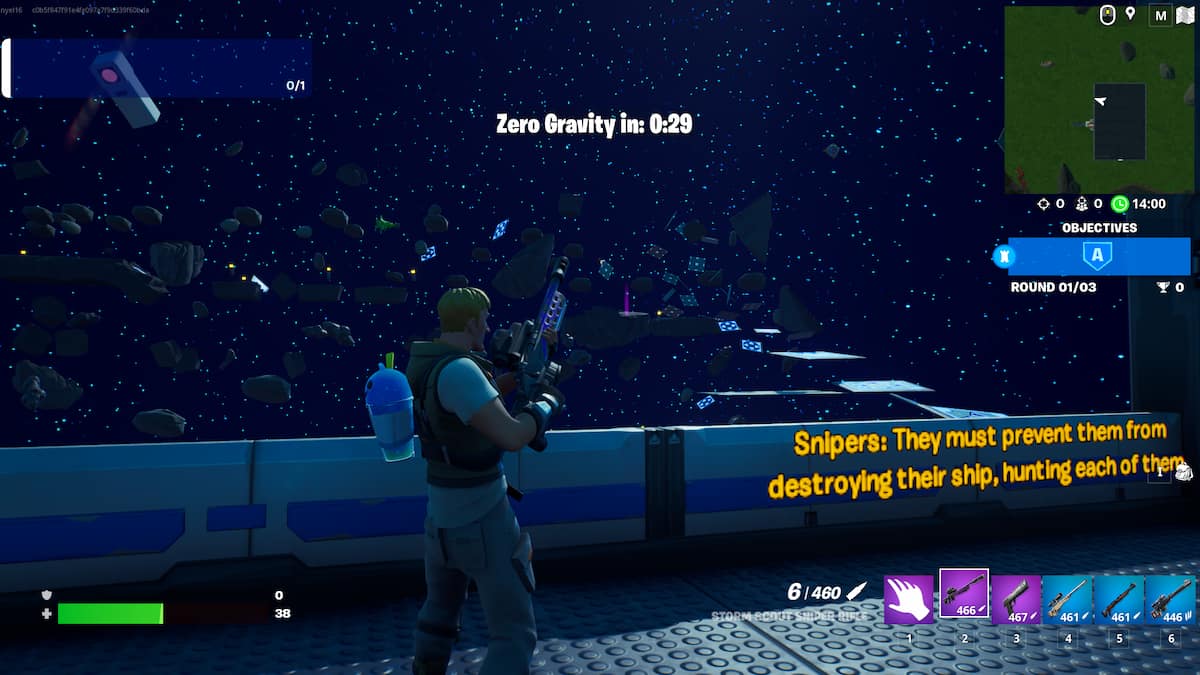 Snipers VS Runners Zero Gravity Map Code: 5065-0762-7790
Zero gravity is a map room based on the space theme. Apart from the map being present in space, the main highlight of the room is the ability to toggle between normal and zero gravity. This feature produces several hilarious moments between the sniper and runners as they tackle gravity to reach their goal. Along with the humor-filled gameplay, the map design is also something that stands apart, as the obstacles are placed one above the other with a vertical approach rather than expanding horizontally. It is a must-pick for players who wish to have a casual gameplay experience with some humor.
Drivers vs Snipers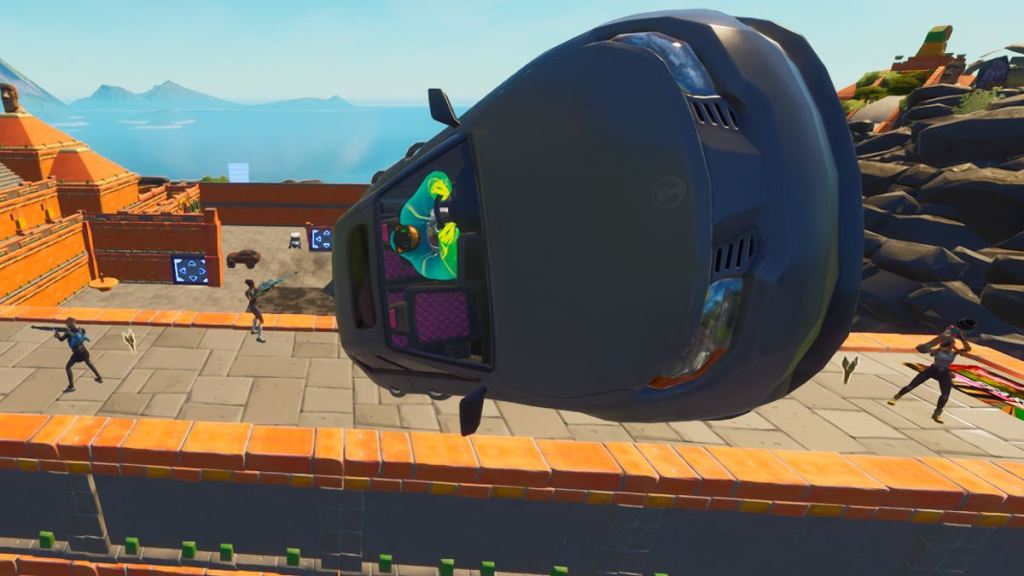 Drivers vs Snipers Map Code: 7467-1406-6184
The runners have decided to fight back (or drive back, rather) against the snipers in this exciting twist on the Snipers vs Runners genre. Snipers must pick at their fast-moving targets while dodging them as they fly by. Drivers must dodge the sniper's shots and perfectly position their jumps from the boost ramps to hit the snipers from their platform! The only question is: are the snipers now the runners?
Snipers vs Runners - All Seasons
Snipers vs Runners All Seasons Map Code: 8661-0893-4847
This is a map that does not favor the runners! Runners will need to dodge, duck, dip, and dive their way through a course with limited space and plenty of obstacles. While the myriad of objects provides decent cover for the Runners, the Snipers will have an easy time picking them off as they try to reach the end. This map was made by experienced mapmaker Jalf, who has made several other Snipers vs Runners maps!
Snipers vs Runners Galactica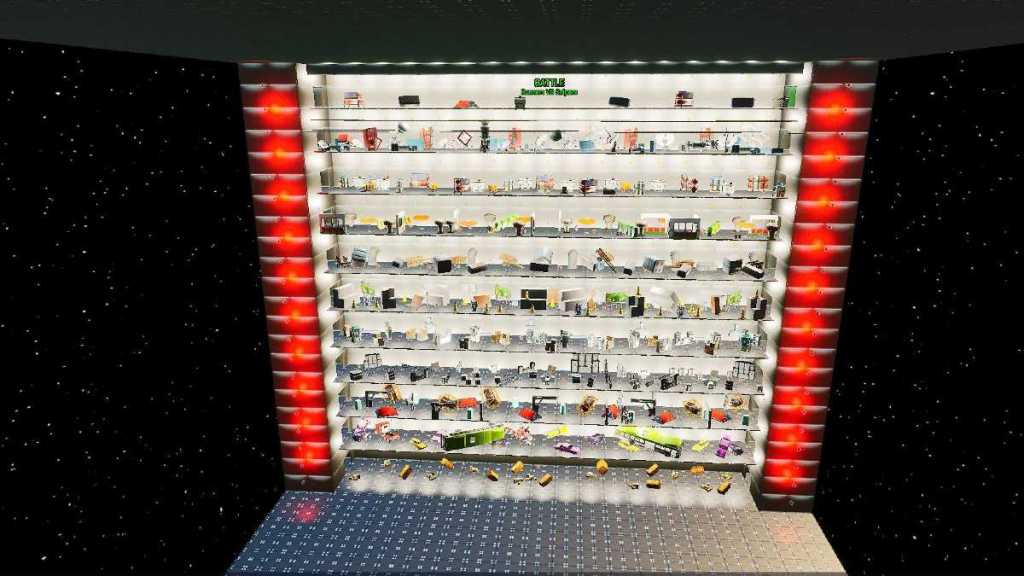 Snipers vs Runners Galactica Map Code: 6990-3149-3776
Do your best to survive a galactic-sized map on Snipers vs Runners Galactica, where you must dodge sniper bullets on 10 different levels. While you're at it, collect as many coins as you can to win first place on the survival team. If you end up as a sniper, you'll find picking off your opponents is much easier than many other sniper maps, as there is very limited coverage. With 10 levels, you have plenty of time to stop the runners before they reach the end!
Snipers vs Climbers [Parkour]
Snipers vs Climbers Parkour Map Code: 6916-5197-9712
Snipers vs Climbers is a great map that provides the classic Snipers vs Runners mechanics but adds parkour. This adds difficulty to the game for both Snipers and Runners but makes it that much more satisfying when you succeed. Take on the challenge of shooting down those pesky Runners in the space-themed or dream-themed maps and stop them from moon-jumping their way to the top!
Snipers vs Runners - Adventure
Snipers vs Runners Adventure Map Code: 5482-0188-8603
Rush your way through five levels with different themes in this fun and unique Snipers vs Runners map. Whether you're a runner cycling through different parts of the world to escape your Sniper's sights or you are the Sniper seeing what new place your mark will take you to, this is one of the best maps to test your hide 'n' seek skills. Can you explore your way to the end of the top floor without getting eliminated?
Related: Fortnite First Person Codes – Best First Person Maps!
360 Snipers vs Runners
360 Snipers vs Runners Map Code: 8211-7200-6960
This Snipers vs Runners map is not for the faint of heart, no matter which team you're on. This map challenges your spatial awareness, forcing you to be conscious of Runner positions in a complete circle around you. Spiral your way to the top of the map as a runner or have the freedom to look around and pick out any target a Sniper in this dizzying form of the classic Snipers vs Runners genre!
Snipers vs Runners Dollhouse
Snipers vs Runners Dollhouse Map Code: 2301-1112-2208
This might not be the first Snipers vs Runners map, but it is one map that made the genre stand out. Despite its simple design, this is one of the most-often-played sniper maps and has maintained that title since these maps first started gaining momentum. For many fans of the genre, this is often considered the gold standard that other Snipers vs Runners maps will be compared to when players are looking for well-designed and heavily re-playable sniping fun.