The first-person frenzy has hit Fortnite! You can now create and play maps where you will no longer see your character model. Getting a player into the first person currently requires some clever design for the creators, so maps that feature this mechanic are rare—even more so for a well-designed map. We've compiled a list of some of the best First Person codes that include multiple genres to this new perspective on the game.
Best Fortnite First-Person Maps
Just Drive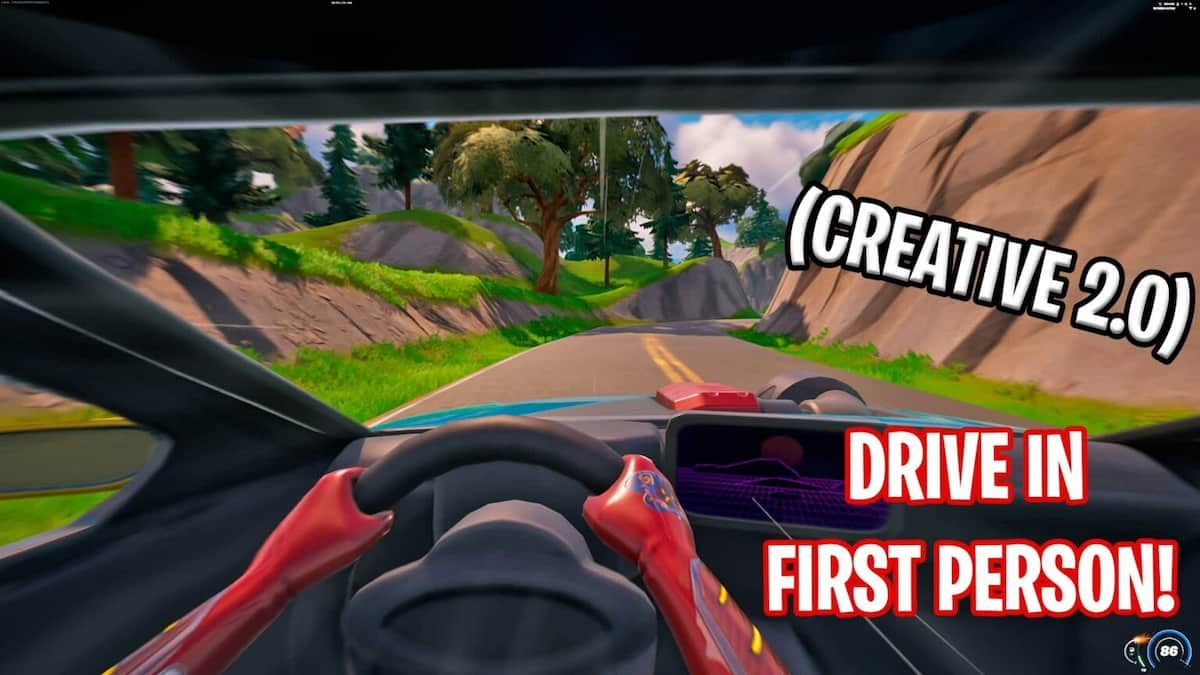 Just Drive Map Code: 3268-0463-9507
Just Drive by Fortxoto is a first-person casual driving map created using the powerful features of Creative 2.0. Upon hopping into the map, the players will be transported to the familiar biomes of Fortnite maps, where users can drive solo or with their friends on endless roads for hours while chatting with each other. You also have the luxury to toggle between the default first-person camera and a third-person view. Currently, the map supports up to 30 players, so check out the map if you and your friends want to spend some time racing or chatting without any care.
First Person 1v1s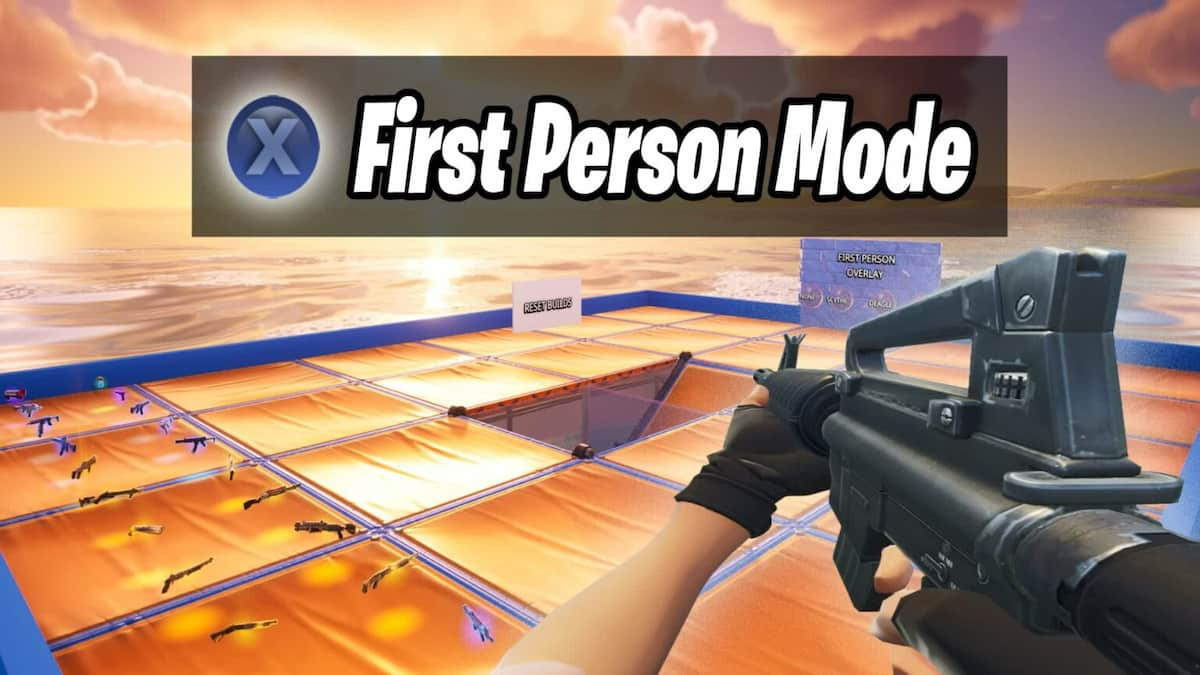 First Person 1v1s Map Code: 7436-7108-3755
You might be strong in your 1v1s in the default third-person view! But have you ever wondered how you might fare in FPP mode? Well, input the code to fight against other friends or in-game opponents in a 1v1 battle using all the latest weapons in the game. Moreover, the game allows users to build in first person, providing a unique combat experience. Use the code to conduct the first FPP combat tournament with your discord members, or have fun trolling your friends in first-person mode.
First Person Escape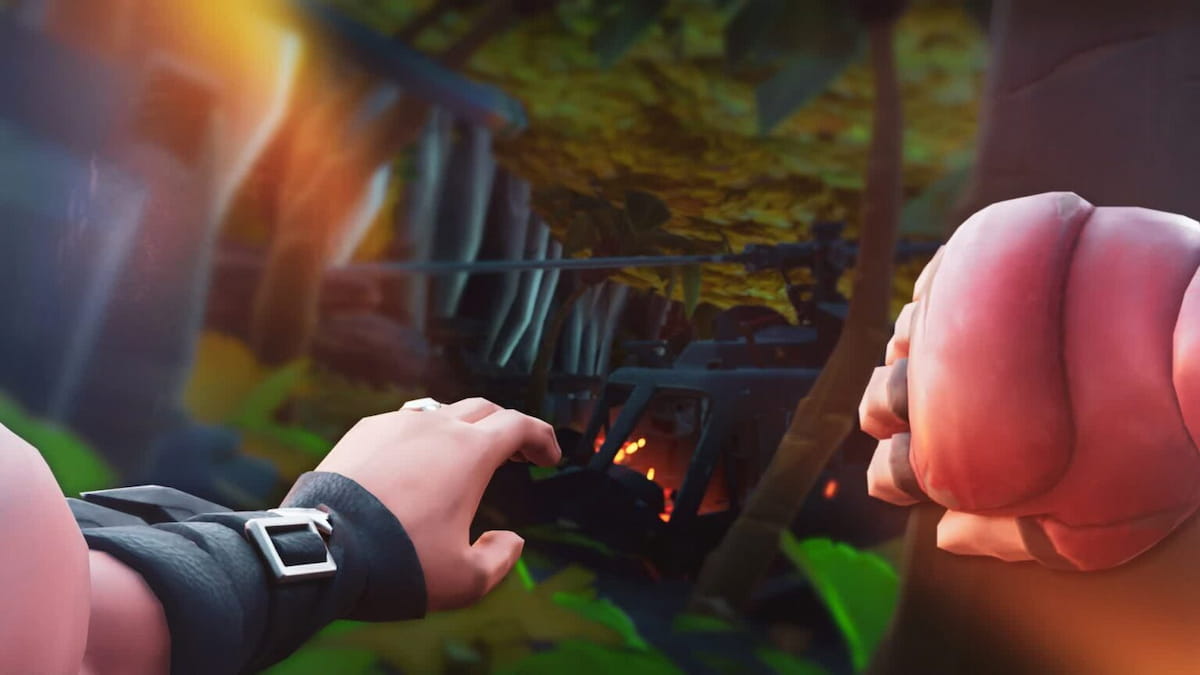 First Person Escape Map Code: 4155-3443-4549
As the title suggests, First Person Escape is a maze puzzle map room where the core objective is to escape the maze area by carefully navigating your character model using directional keys. Currently, there are 15 different levels with increasing difficulty. It is a great map that tests both your decision-making and reflex skill, as the movements are limited, and you need to make the right decision before you run out of turns. Do check the map if you love puzzles that involve mazes.
Cuddle Monsters
Cuddle Monsters Map Code: 4848-1129-6903
Cuddle Monsters is a Fortnite version of the popular horror game Five Nights at Freddie. Along with the First Person View, the game can also be played with the default third-person camera angle of Fortnite. Upon hopping inside the map, you will find that the plushy figures are seeking your blood for some unknown reason. You must try to evade their efforts and survive the night by using all the tools at your disposal.
First Person Race Track V2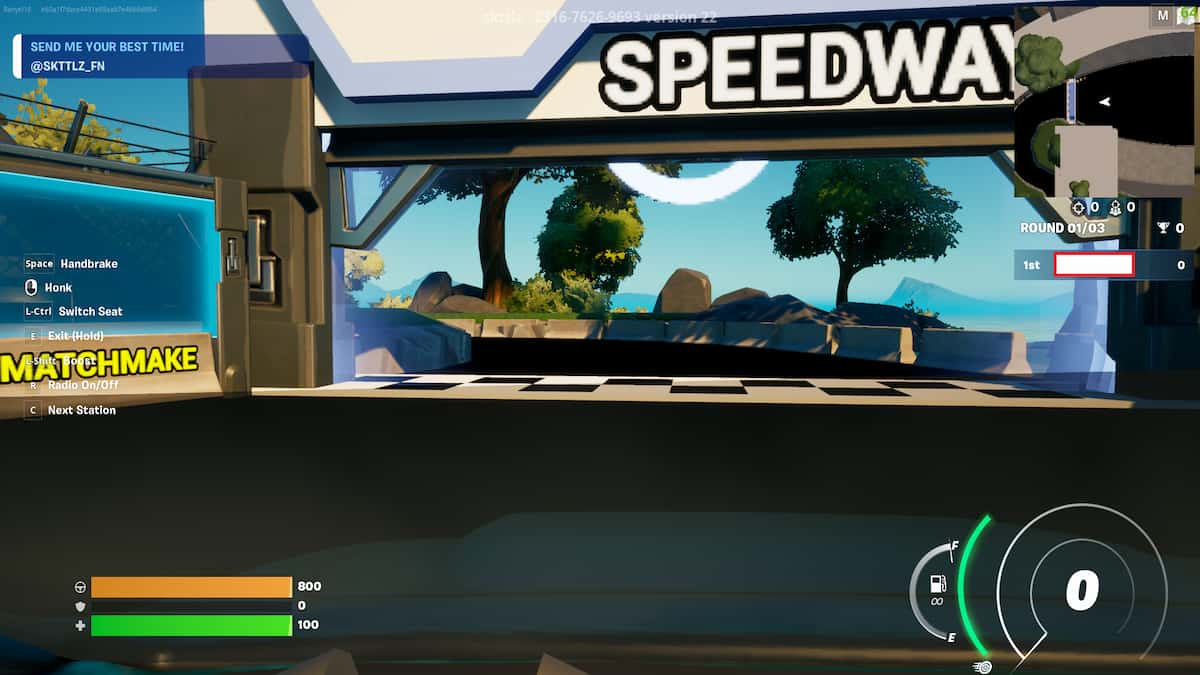 First Person Race Track V2 Map Code: 2316-7626-9693
Though First Person Race Track V2 is an old map released in 2021, it is one of the best-maintained custom maps. The developers have constantly updated the racing features with new features like a lap calculator, map courses, and much more over time. The other highlight is that it provides users with the position of enemies through the real-time mini-map, helping them to position when someone tries to overtake them. We highly recommend the map to fans of people who adore the driving mechanics of Fortnite.
Evil 14 Awaits: First Person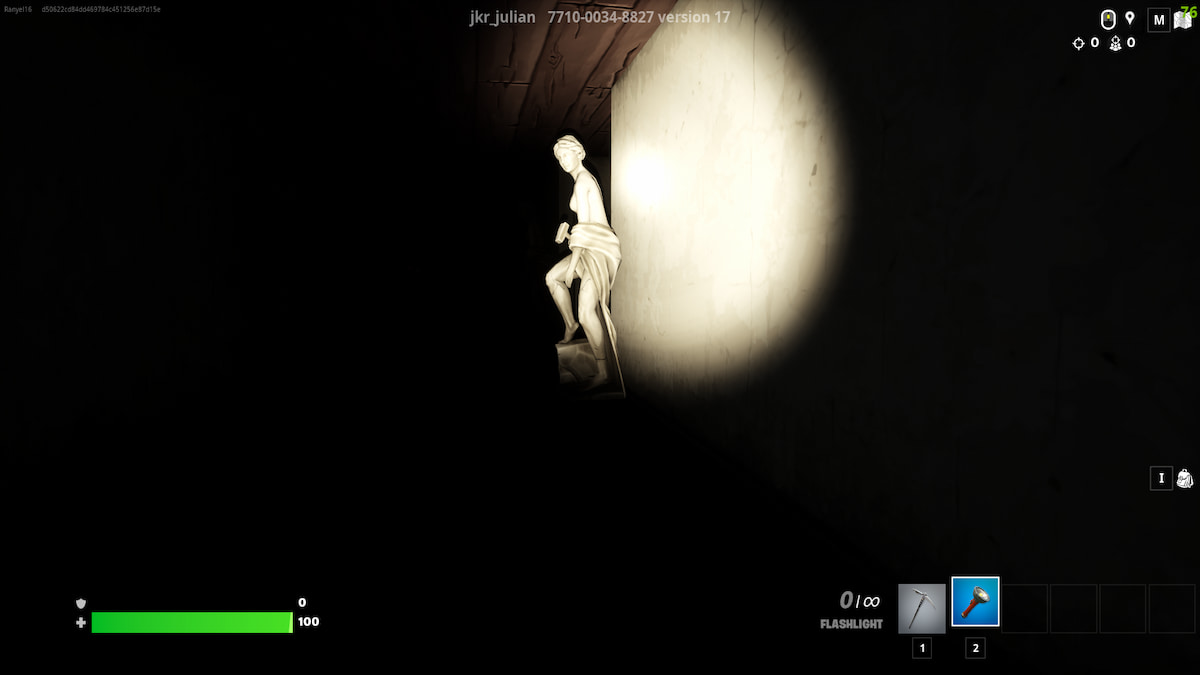 Evil 14 Awaits: First Person Map Code: 7710-0034-8827
Evil 14 is the Fortnite replication of the famous psychological horror game P.T. The narrative is pretty much similar to the original game. You are trapped inside a mansion that houses a strange entity. This entity lurks around and attacks the player for invading its privacy. As the protagonist, you must escape from the premises by evading the unknown creature and solving the loop. It's a great map that provides hours of entertainment through its repetitive gameplay elements. Do check out the map if you love horror and scary genre games.
25 vs 25 - Space First Person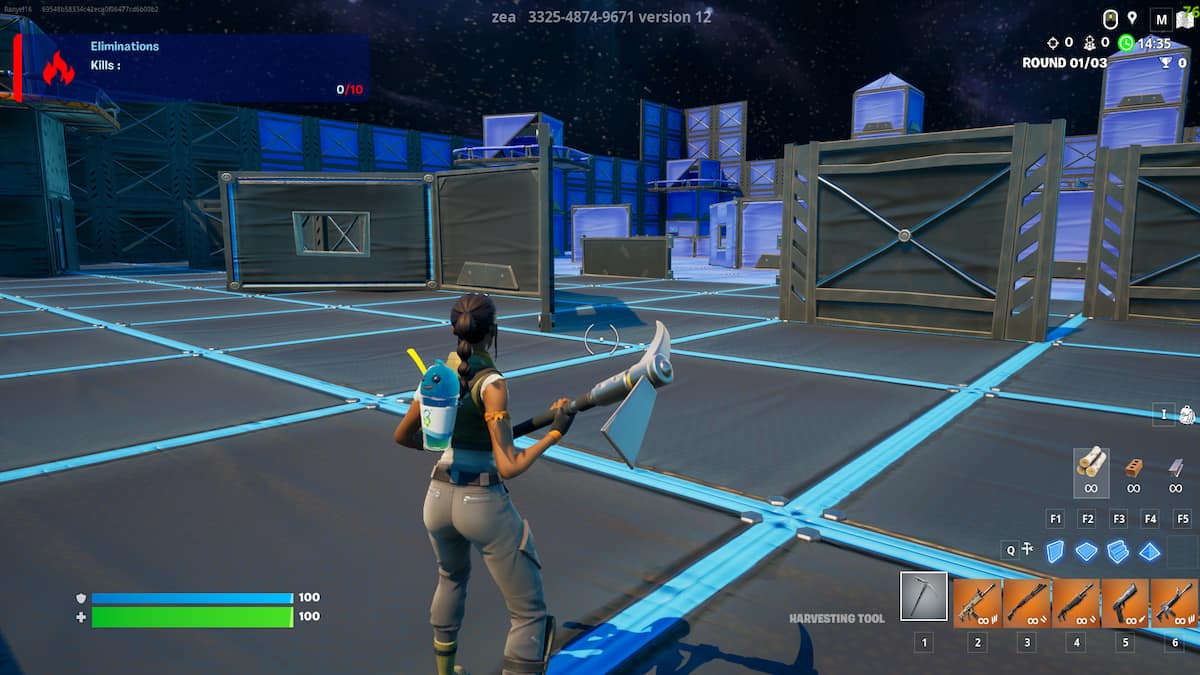 25 vs 25 - Space First Person Map Code: 3325-4874-9671
This map by Zea is a 25 vs 25 team deathmatch game mode with a first-person view. Though it supports up to 50 players, you can start the game with ten players, five players on each side. The level design is pretty standard, creating ample opportunities for players who love close and mid-range action. The Snipers may face some rough times due to the small map size. Still, they can have a great time if they lean more toward quick scoping rather than camping with a gun. Do check out the map if you want a TDM experience with a first-person camera in Fortnite.
Downtown Drifting - First Person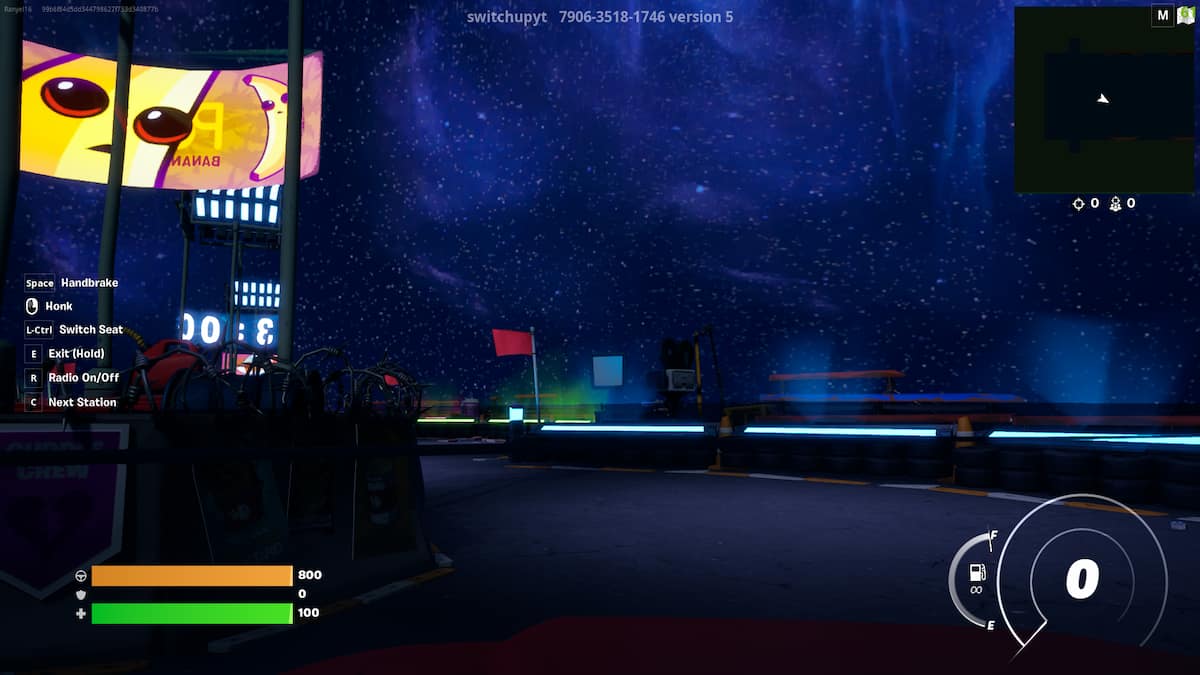 Downtown Drifting - First Person Map Code: 7906-3518-1746
There are a lot of first-person racing and driving maps in the Fortnite universe. But this is the first map that is dedicated to the art of drifting. After joining the server, players must pick a car and drift around the circuit. Unlike other maps, there is no goal or objective to achieve here apart from enjoying your time drifting through the landscape. Visit the map with your friends and enjoy a great time driving around.
First Person - X and O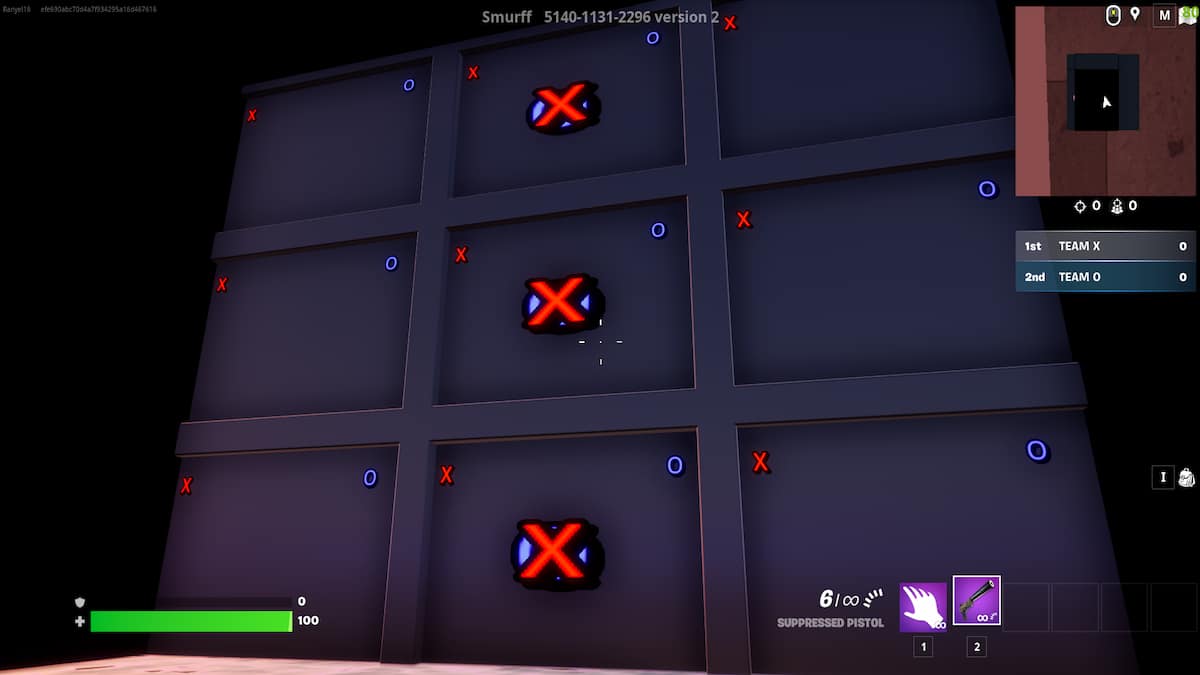 First Person - X and O Map Code: 5140-1131-2296
Indicative of its title, this is an X and O mini-game in Fortnite. Like the original game, you need to strategically place your character icon, either X or O, in a perfect order to get the three strikes. Each player will earn a point after they win a match. Eventually, the player with the highest points at the end of the allotted time will be declared the overall winner. It's a fun little map that will trigger nostalgic memories from childhood. Check out the map if you have some spare time between climbing the sweaty rank ladder of Fortnite.
First Person PropHunt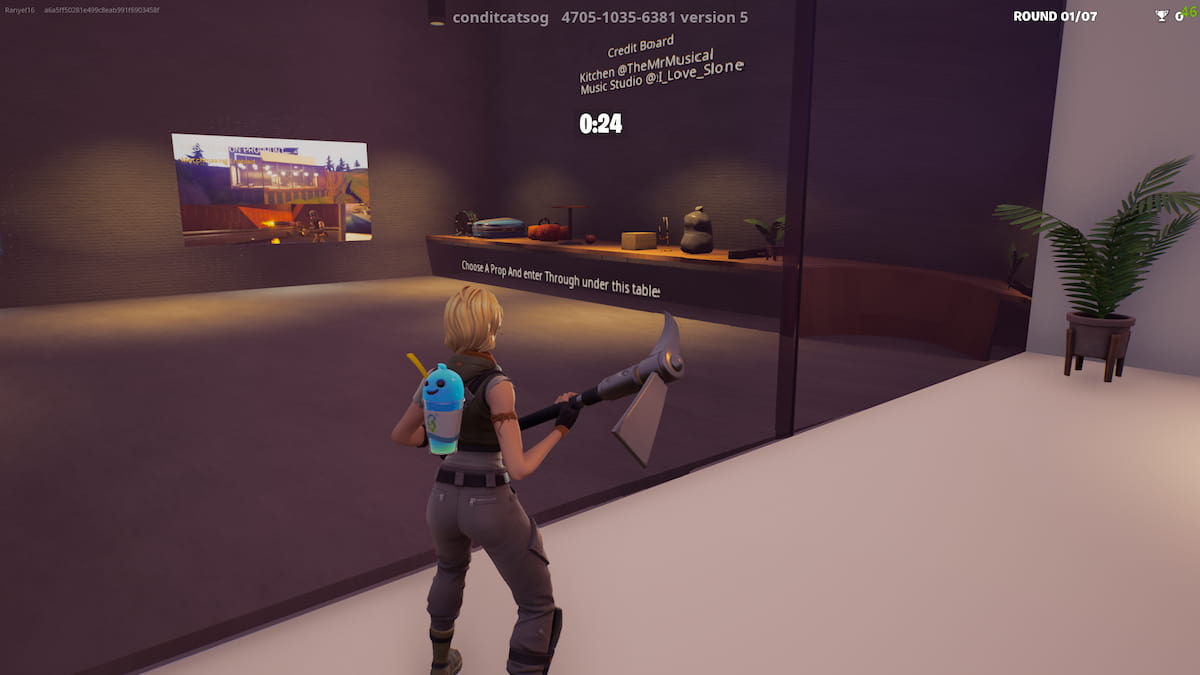 First Person PropHunt Map Code: 4705-1035-6381
Indicative of the title, this map room by Condicatsog is a First Person Prophunt game. After inputting the map code, the users will be transported to the interiors of a lavish mansion. Here, 15 players can disguise themselves as any one of the several items of the mansion while one player finds their location. The gameplay is exciting and more importantly quick due to being presented inside a mansion instead of an open area. We highly recommend you use the room if you want to replicate the same fun found in popular Prophunt games.
Portal Guns First Person
Portal Guns First Person Map Code: 0126-4712-5504
One of the unique and most creative rooms on the list is the Portal Guns First Person. Inside the map, players will be given special guns which can both damage and teleport the player itself, creating comedic and flashy gameplay. Though it may look funny, the game requires you to be very witty to outplay your enemies and get behind their blindspot. Please check out Portal if you like our fan of games that rewards players for cheeky and intelligent strategies.
Hell- A First-Person Shooter
Hell- A First Person Shooter Map Code: 0940-4354-7470
Hell- A first-person shooter can be considered a homage to popular mob-based killing game series like Doom or the Left for dead. Similar to the gameplay found in these series, you, as a solo adventurer or with three other friends, need to clear waves of enemies in each level using weapons lying around the area. The gameplay is fantastic, and the difficulty factor scales perfectly with each level. The other main highlight of the room is the ambiance of the environment, as they are perfectly lit/designed to match the aura found in its inspiration. Do make sure to try the map if you are a fan of such wave-based shooting games.
First Person 50 Level Christmas Deathrun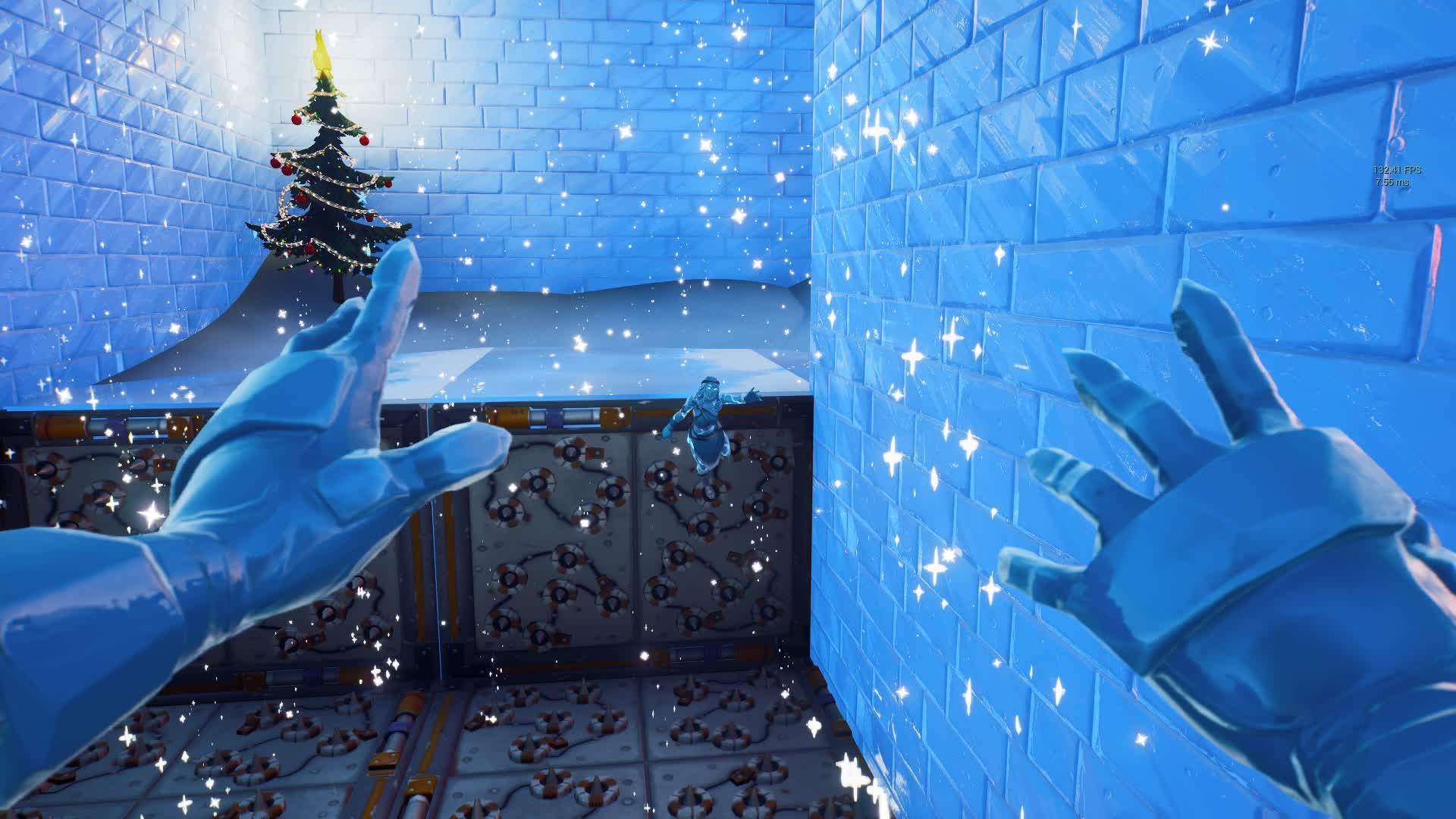 First Person 50 Level Christmas Deathrun Map Code: 4618-4709-3796
Christmas deathrun is a first-person deathrun style map based on the snow and holiday theme. The only thing separating this deathrun from others on the list is its sheer volume of levels. The game has 50 unique stages based on parkouring and sliding techniques. Though it's a first-person room, the creator has also provided support for all the levels in the native 3rd person view. We recommend picking up the code if you want some change in scenery and a theme to suit the season.
Blue vs Red Vent First Person: 0532-3462-3627
Blue VS Red Vent First Person Map Code: 0532-3462-3627
Blue vs Red is one of the funniest first-person maps in the Fortnite universe. As the name suggests, it is a battle-style map between the blue and red teams inside a vent. This unique concept of placing the combat area inside a vent provides some hilarious gameplay moments as you constantly try to backstab your enemy by silently crouching and walking behind them. Apart from its comedic gameplay, there are also several secrets that players can unlock to know the reason behind the origin of the map. It's extremely funny and worth every bit of your time if played with your friends.
Area 51: First-Person Hide and Seek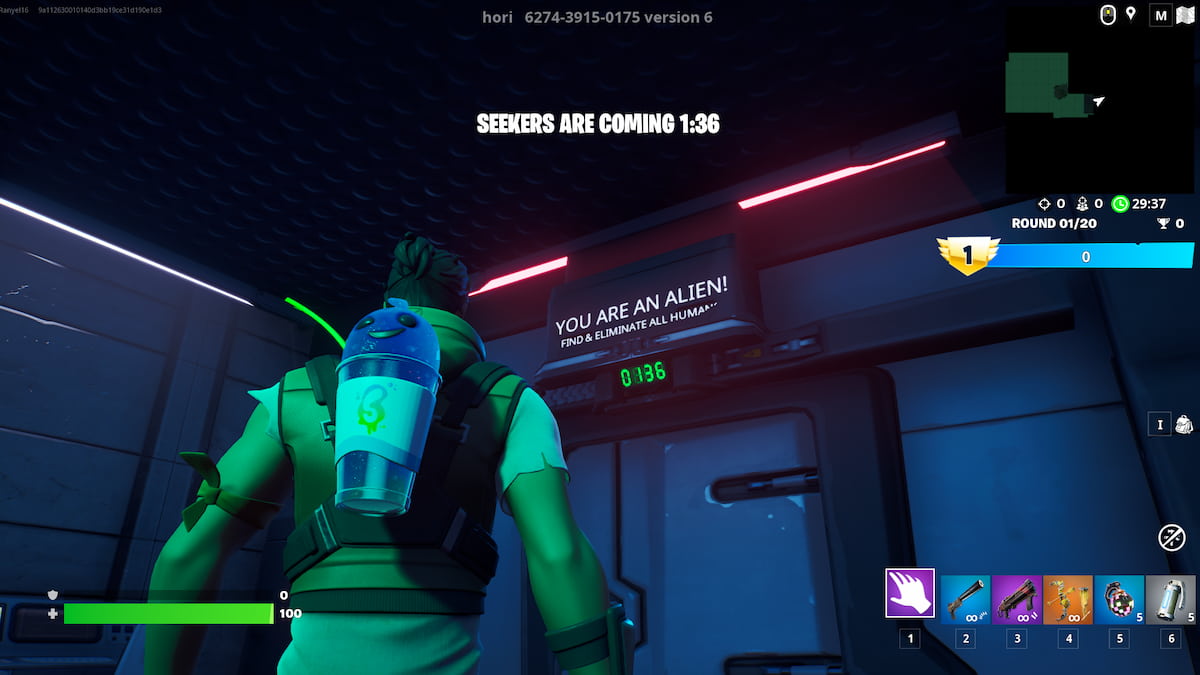 Area 51: First-Person Hide and Seek Map Code: 4909-3532-4209
One of the most popular first-person maps of all time in Fortnite is the Area 51 map. The reason for its popularity is quite understandable upon looking at its gameplay, as it is loosely based on the Alien game/movie series. Similar to the original content, you are a survivor inside a spaceship and must evade the evil alien by hiding in one of the 150 specific spots on the ship. The gameplay is quite engaging and fun when played among friends as you take turns among yourself to play either as the evil alien or an innocent.
First Person Visual Escape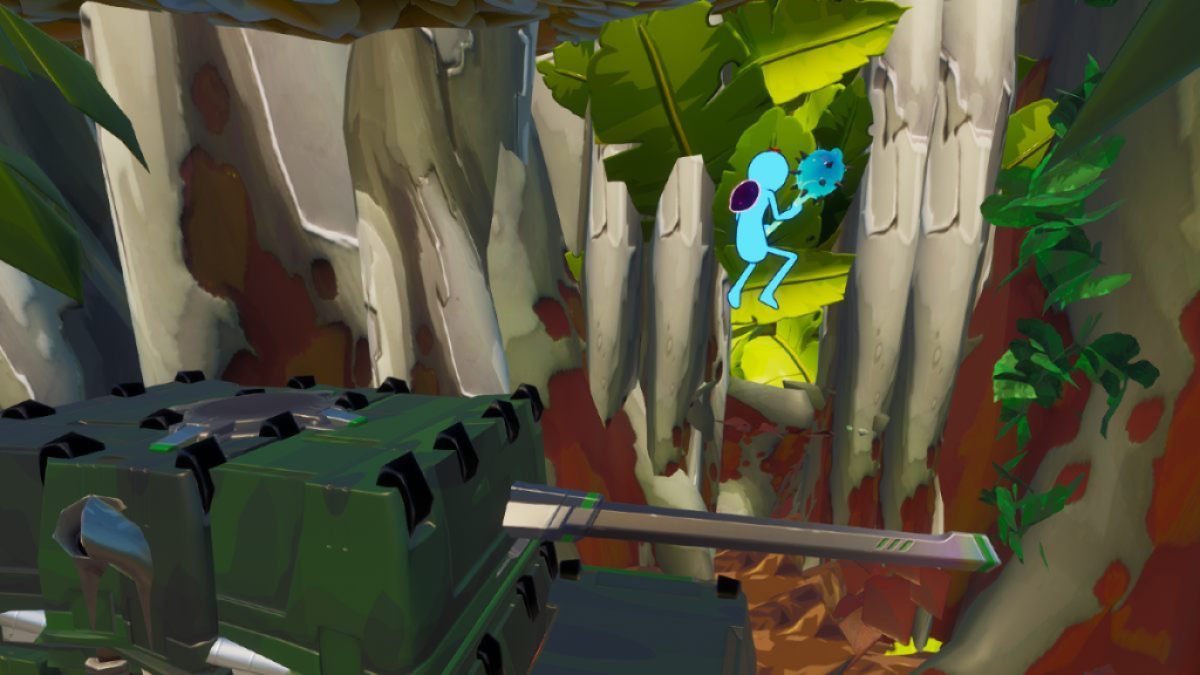 First Person Visual Escape Map Code: 1211-9143-2539
We've provided a hint on how to solve the first puzzle on this escape map, but you'll likely spend hours trying to solve the rest of them. This is an extremely tough first-person escape quest with multiple themes and rage-triggering puzzles. Having a new perspective doesn't help you find these near-impossible-to-see exits.
Forza Horizon - First Person Car Racing
Forza Horizon - First Person Car Racing Map Code: 2118-8997-3881
Most driving games include some form of first-person mode that challenges players to drive from inside the vehicle instead of behind it. Since Fortnite isn't primarily a driving game, this was not a primary focus for most map makers. Enter Forza Horizon, which many players consider to be the first and best first-person driving map. You may not feel the rev of the engine, but you'll certainly feel like you're driving the car!
First Person Box Fights
First Person Box Fights Map Code: 4392-1871-9556
Box Fights are the most popular game mechanic because they represent the high-intensity and fast-paced combat that you will find at the end of most Fortnite Battle Royale matches. Adding first-person to this genre of Creative maps only adds to the intensity. Think you're a master at Edits and close-quarters combat in Fortnite? Prove it with this famous first-person map!
Lysergic Caeli - First Person Horror
Lysergic Caeli - First Person Horror Map Code: 3139-3620-6848
Like many other Fortnite horror maps, Lysergic Caeli is not for the faint of heart or those who are easily frightened. You are put into a horrific house full of monsters and jump scares. You must explore the house to uncover the secrets and try to make it out—all while being stalked by a mysterious creature. And, as a first-person map, you must come face to face with what is hiding in the dark.
First Person Escape Room
First Person Escape Room Map Code: 6212-9391-5469
This map is a basic escape room map that is ideal for players that are new to either first-person mode or escape rooms. It includes simple puzzles that you're required to solve to progress through the course. The video above shows you how to complete each level, but if you want to see what makes this map a unique twist on the Escape Room genre, we recommend trying to complete it yourself!
First Person Deathrun Practice
First Person Deathrun Practice Map Code: 2876-1894-8328
Death runs can vary in difficulty depending on how you've mastered jumping and sprinting in Fortnite or have good or bad reflexes. Regardless of your skill level for these maps, you will face an entirely new challenge in this First Person deathrun and may find that your timing and jumping skills aren't as good when you can't see where your character is jumping from. Unless you have real-life parkour skills, you may find this map exceptionally hard!
First Person Snipers
First Person Snipers Map Code: 3459-8305-1162
Although snipers in the game are essentially already a first-person game mechanic, First Person Snipers became one of the most popular first-person maps. This is a combat-focused map that requires you to keep an eye on both the map while you're moving around and tracking when you're zooming in for the elimination. Out of all first-person maps, this game seems the most realistic!
Want to see more great Fortnite Maps? Check out our lists of the Best 1v1 Maps and Best Tycoon Maps in Fortnite!