If you have been looking for the best Murder Mystery maps in Fortnite for you and your friends, then look no further! In our Murder Mystery Codes list, we provide all the best maps for you to enjoy that challenge you to deceive your fellow players and eliminate them. Our list compiles the best maps based on popularity, design, and unique features. Whether you're running or chasing, you'll never be bored with these map codes!
Best Fortnite Murder Mystery Map Codes List
Best Fortnite Murder Mystery Maps
Mystery Mansion - Murder Mystery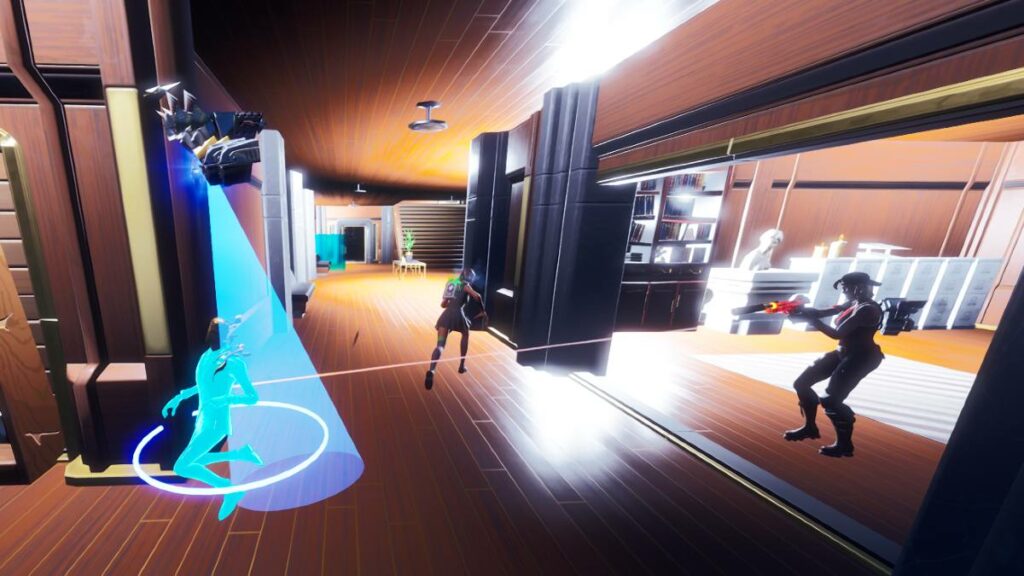 Mystery Mansion - Murder Mystery Map Code: 8543-4742-5238
Mystery Mansion is definitely a classic in the Murder Mystery genre for Fortnite maps and depsite its age, it remains as one of the maps that players flock to when they want to play a deception outside of Impostors. It features all the standard expectations of a Murder Mystery map, which means that as a innocent person, you'll be doing a lot of running and hiding—there are no special roles. If you wanted a classic murder mystery experience that is still packed with players, you'll find it here!
Slasher Camp
Slasher Camp Map Code: 4231-5223-3996
If you've ever played an asymmetric horror game like Dead by Daylight or Prop Night, you'll find similar enjoyment in Slasher Camp. This is a Survivors vs Killers game where the goal of the Survivors is to hide while the killer waits to be released and escape if they're ever found. The biggest difference between this and other Murder Mystery games (and possibly the best part about the game) is that the survivors can work together to take down the killer before they get eliminated!
Ultimate Murder Mystery
Ultimate Murder Mystery Map Code: 0124-5841-7849
Ultimate Murder Mystery is a wildly popular deception map that was featured not only on the Fortnite Discover menu, but also on the official Fortnite YouTube channel! The trailer for the map received several million views, which skyrocketed the maps popularity in the game. It plays like a classic Murder Mystery map with no frills and special abilities—you are the murderer, the sheriff, or an innocent. What this map lacks in special features, it makes up for in fun! It is the ideal map to start with if you're new to the Murder Mystery genre in Fortnite creative.
Night Hunter - Sacrifice
Night Hunter - Sacrifice Map Code: 4937-3733-1628
In this map, you and several other survivors must try to stay alive until dawn while hunters (played by other people) track you down to eliminate you. Serving as both a horror map and a killer map, this map stands out from most typical murder mystery maps and can easily make your heart beat faster as you try to run down the clock to make your escape!
The Blackout - Hunted
The Blackout - Hunted Map Code: 2775-2697-8614
Although it was originally released over a year ago, The Blackout holds steady as one of the engaging and popular Murder Mystery maps in Fortnite. As a Survivor, your goal is to collect resources to craft buttons to engage the Master Computer and escape! As a Hunter, your goal is to stop that from happening by eliminating your opponents. Although it has less "Mystery" than other Murder Mystery games, this is still an ideal game to play if you enjoy asymmetric horror games.
Pro Murder Mystery - 8 Roles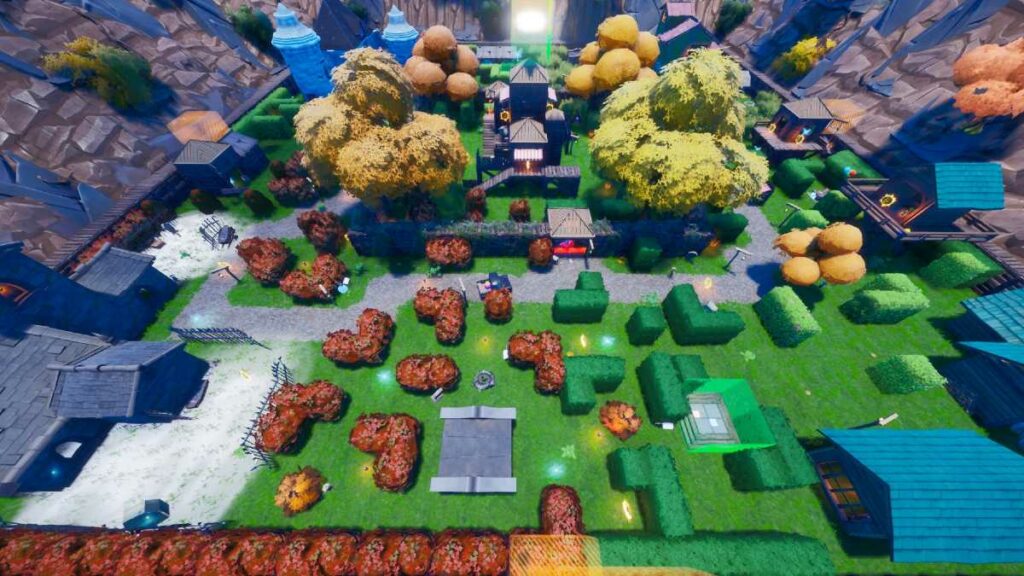 Pro Murder Mystery - 8 Roles Map Code: 6571-0741-2073
What sets this Murder Mystery map apart from the pack is that there are more roles than the standard Murderer and Survivor. In this map, you can be the Murderer, Detective, Clown, Doctor, Peely, Witch, Skeleton, or Seer. These roles all have their own special ability and motives, and your goal is to use your abilities to your team's advantage to win!
Bloody Mines - Murder Mystery
Bloody Mines - Murder Mystery Map Code: 9736-4845-6318
The aesthetics of this murder mystery map are perhaps the best part about it. In Bloody Mines, you are placed in an abandoned mine where you need to tread lightly and keep a sharp eye out for the murderer, who is controlled by another player. The mechanics are pretty standard, including the survivors, the murderer, and the pistol-wielding detective. If you're looking for a whole new look on a map that follows the classic Murder Mystery mechanic, this one is perfect for you!
The Nightmare Forest
The Nightmare Forest Map Code: 0203-9687-0056
On this Murder Mystery map, you play as either the killer or a survivor. However, what sets this apart from other murder mystery maps is how you survive. Instead of killing the murderer, survivors must find other means of escape. Each method requires you to complete specific tasks or obtain gear. For those of us familiar with the game, this form of Murder Mystery is almost identical to the game Friday the 13th. Think you can make it out alive?
Murder Swap
Murder Swap Map Code: 5893-2263-5834
This is a map with quite a twist! You have all the normal roles: innocents, sheriff, and murderer. However, when the sheriff or murderer gets taken out, that role will be swapped to one of the innocent players. This adds a whole new dimension to this style of map. You could trust a player once, but once the swap happens, you might not be able to trust them now! So, this one will keep you on your toes, and will give more players a chance to play the fun roles.
Minecraft Murder Mystery
Minecraft Murder Mystery Map Code: 1892-1509-8081
If you love yourself some Minecraft and Fortnite then this combines them into one awesome looking map. It's crazy how close to Minecraft they got it to look. It's especially similar if you've ever had a flat Minecraft texture pack! This is another murder mystery where you can collect coins through completing various tasks like mining and collecting them from the autofarm. Use these coins to purchase some weapons to protect yourself from the murderer!
Want to see more great Fortnite maps? Check out our list of the best Fortnite escape room maps and the best Fortnite tycoon maps!