In Fortnite Chapter 4 Season 1, players get to see various new elements added to the game, including characters, locations, weapons, vehicles, and unique mechanics. Reality Augments are perks or momentary boosts that players will get during intervals in a match. Naturally, players must know how to activate and use these perks and boosts. Here's how to use Reality Augments in Fortnite Chapter 4 Season 1.
How to get Reality Augments in Fortnite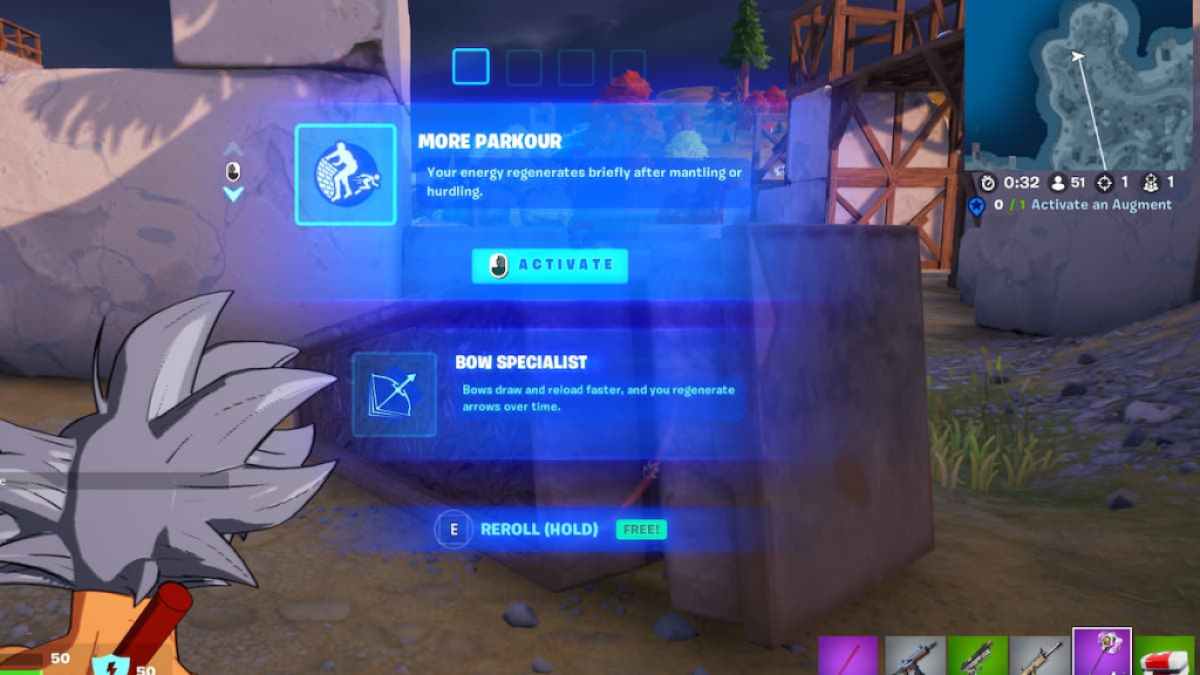 Reality Augments can be considered as special perks that players receive during a match in Fortnite Chapter 4 Season 1. These last for the entire duration of the match, and players get to choose two Reality Augments from a random assortment. As revealed by the developers, players get to collect more Reality Augments depending on how long they have survived in a match. Some of the Reality Augments revealed in the patch notes are listed below.
Related: All vaulted and unvaulted weapons in Fortnite Chapter 4 Season 1
Light Fingers

Weapons using light ammunition reload faster

Mechanical Archer

Players get a Mechanical Explosive Bow and a Mechanical Shockwave Bow

Aerialist

Glider redeploy granted for the rest of the match

Supercharged

Vehicles will not consume fuel and will have increased health integrity

Soaring Sprints

While sprinting, players will be able to jump much higher, and jump with lower gravity
There are a total of 22 Reality Augments revealed so far, and players can expect more to be added as the season progresses. Reality Augments can also be rerolled, allowing players to choose from a different set of boosts. This new mechanic will definitely change the meta in Fortnite Chapter 4 Season 1, redefining major aspects of how the game is played.
Wondering how to get The Witcher skin in Fortnite? Check out How to get the Geralt of Rivia Witcher skin in Fortnite Chapter 4 Season 1 on Pro Game Guides.