In Fortnite Chapter 4 Season 1, players get to use some of the newly introduced guns in the game, along with a bunch of unvaulted weapons. The Unstable Bow has returned via a whole new loot pool that features various unique guns. Most of the weapons from the previous season were vaulted and replaced with new ones. Players will need to know the best locations to find the Unstable Bow. Here's how to locate and use the unstable Bow in Fortnite.
Unstable Bow Locations in Fortnite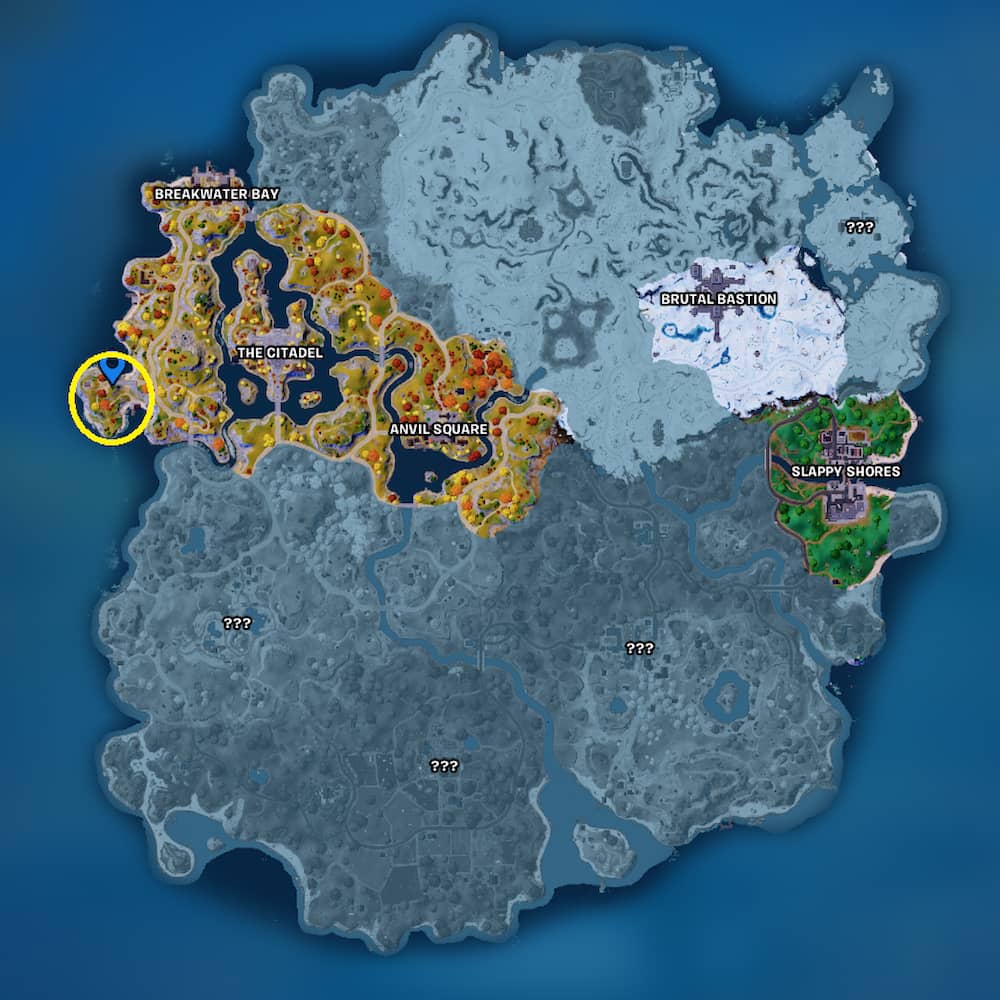 The Unstable Bow can be purchased from the Wild Card NPC in Fortnite Chapter 4 Season 1. Players can buy this weapon with 500 gold bars. The Wild Card NPC is located inside a castle far west from The Citadel POI. Check the yellow circle in the map image above to see the location of this NPC. You can purchase up to five Unstable Bows from the Wild Card NPC. The Unstable Bow is an Exotic Weapon, and it shoots random items.
Each shot is randomized with one of the effects from the other Bows in the game. This feature alone makes the Unstable Bow quite unpredictable, but its one of the best weapons to have fun with in Fortnite. To shoot, players must first aim with the Unstable Bow, then press the fire button to release the arrow. The projectile will then turn into a random damage dealing item.
Related: How to Hurdle in Fortnite
How to use the Unstable Bow in Fortnite
The Unstable Bow works like the other Bows when it comes to shooting mechanics. Aim towards an opponent and fire an arrow to deal damage. Since every shot is randomized, players can get some easy eliminations with this weapon in Fortnite Chapter 4 Season 1. You can check the Bow's arrow tip while aiming down sight to see which damage effect it will disperse on impact.
Wondering how to get The Witcher skin in Fortnite? Check out How to get the Geralt of Rivia Witcher skin in Fortnite Chapter 4 Season 1 on Pro Game Guides.