With the new list of Epic Quests for Week 9, we're tasked with talking to some of the island residents about Wildlife. Use the guide below to complete this quest easily.
There are five NPCs to choose from throughout the map, but you only need to speak to three of them. When you find one using the map below, you simply need to interact with them select the conversation option on the radial that pops up. The map and directions below will help you find each of the five NPCs that will help you with this quest.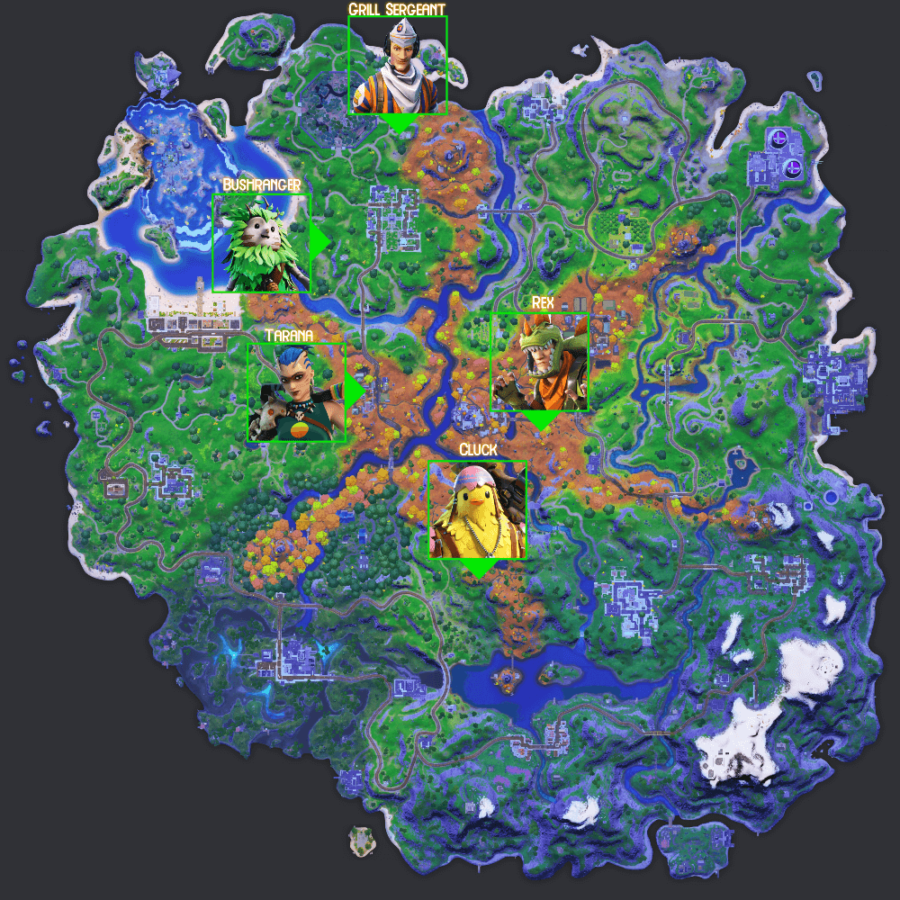 Rex: Rex is found in the remains of the warehouse East of The Spire.
Cluck: Cluck is walking around in some buildings West of Primal Pond and East of Weeping Woods.
Tarana: Tarana can be found walking around the northern section of Boney Burbs.
Bushranger: Bushranger is walking in the field directly West of the southwestern corner of Pleasant Park.
Grill Sergeant: Grill Sergeant is flipping burgers near the burger truck East of Stealthy Stronghold.
Once you find three of the characters above and speak to them, the quest is complete! Don't forget to check out our Cheat Sheet for Week 9's Epic Quests!
We cover the latest season of Fortnite in our Complete Guide to Fortnite Chapter 2 Season 6! Be sure to check out the latest skins and all our guides to help you level up to 100.