In Week 2 of Chapter 2 Season 7 of Fortnite, one of our Legendary Quests is to interact with a dead drop in Weeping Woods. Dead drops are new objects in Fortnite, so many players might be unaware of what they look like or where to find them. In the guide below, we show you exactly where they are located to help you easily complete this quest.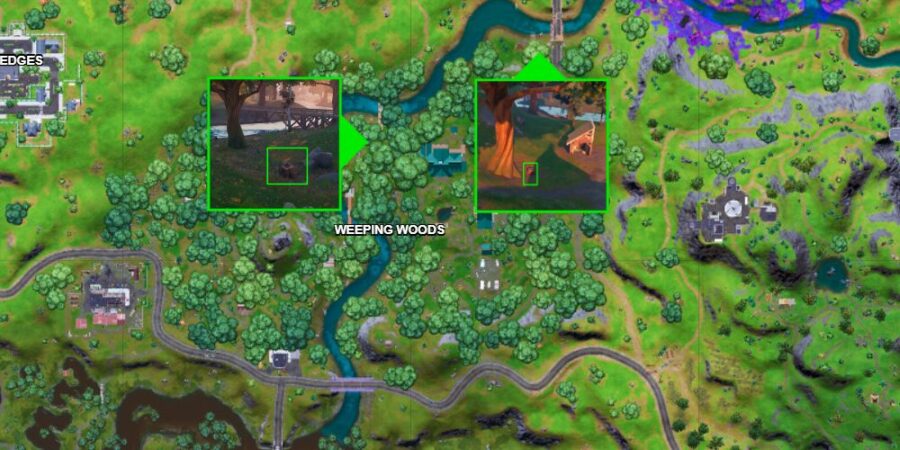 In the map above, you'll see where you can find three dead drops in Weeping Woods. You only need to interact with one of them to complete the quest, so you can visit either of the locations shown above. For further details, use the directions below.
You can find one Dead Drop near the bridge on the north edge of Weeping Woods. If you travel a few meters southwest, you'll find it next to a tree close to the river.
You can find another Dead Drop near the Pier and Shack that are a few dozen meters west of the large bridge in Weeping Woods' northeast corner. It is a few meters south of the Pier.
Video Guide
If you'd like to use a video guide to help you with this quest instead, use the embedded video below!
Once you have interacted with one of the Dead Drops listed above, the quest will be marked as complete! Are you as curious as we are to know what these are for?
For a general guide on all the quests this week, check out our guide: Fortnite Chapter 2 Season 7 Week 2 Legendary Quest Cheat Sheet.