Every day, three daily quests pop up in the Fortnite quest list. These quests are generally quick and straightforward tasks that can be done in just a couple of rounds. In this guide, we'll be covering one of these daily quests — Place a Camera Near the Beachside Mansion.
Where to Place a Camera Near the Beachside Mansion
The Beachside Mansion is an unmarked, large house on the western edge of the map. The Spy wants you to place a camera to observe the house, supposedly so he can keep tabs on The Reaper, who currently resides there.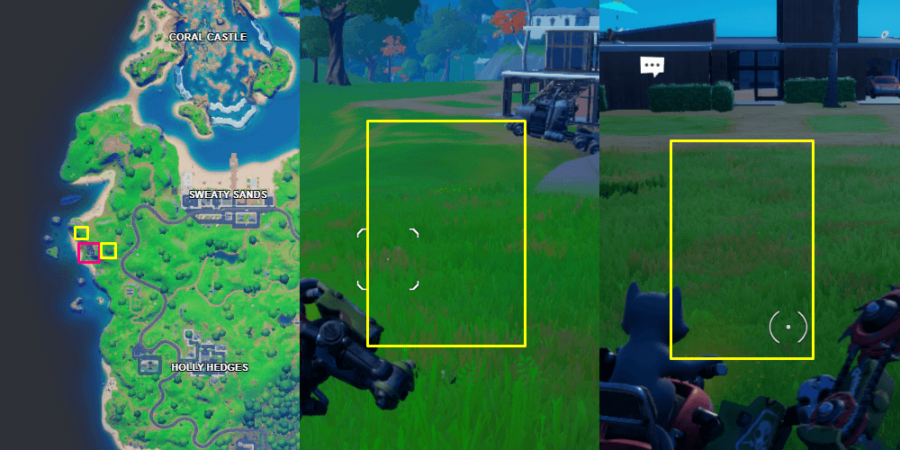 In the image above, to the left, you'll see the location of the Beachside Mansion on the map highlighted in pink. It also shows the locations of where you'll find the cameras highlighted in yellow. Thanks to Fortnite GG for the use of their map drawing function!
Related: Fortnite Chapter 2: Season 5 Guide - Challenges & Information - Pro Game Guides
On the right side of the above image, you'll see where you can place the cameras relative to the mansion. In the general area where the yellow boxes are, you'll find the blue shadow of a camera. Those are the locations you can interact with to place the cameras. You only need to do this once to complete the mission.
Did you know we have the list of all the XP Coin locations for season 5? Check out the list and locations here!