Fortnite Chapter 3 Season 1 is midway through the season, and players have numerous quests and challenges to complete in the upcoming weeks. The Week 12 Quests will arrive soon in-game, but the challenges are already added in the game files.
One of the Week 12 Quests requires players to visit Adrift or Pawntoon in a motorboat. Both of these unnamed landmarks are located on the southwestern edge of the map. For reference, players will have to travel to the locations marked in yellow on the map below:
Related: Fortnite Clinger Damage, Where-to Find, How-to Use, Tips & Tricks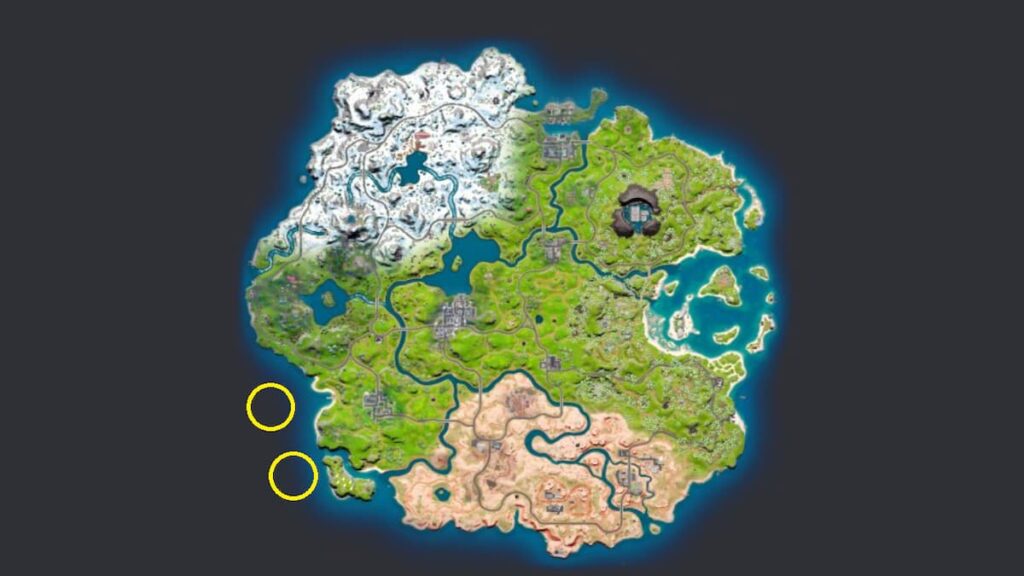 To complete this quest quickly, land at one of the boathouses west of Camp Cuddle or at the Minnows landmark, located on the beach west of Greasy Grove. Get on the motorboat and drive West to reach the Adrift landmark first. Players will find the broken Drift arm of the Mecha from Fortnite Chapter 1.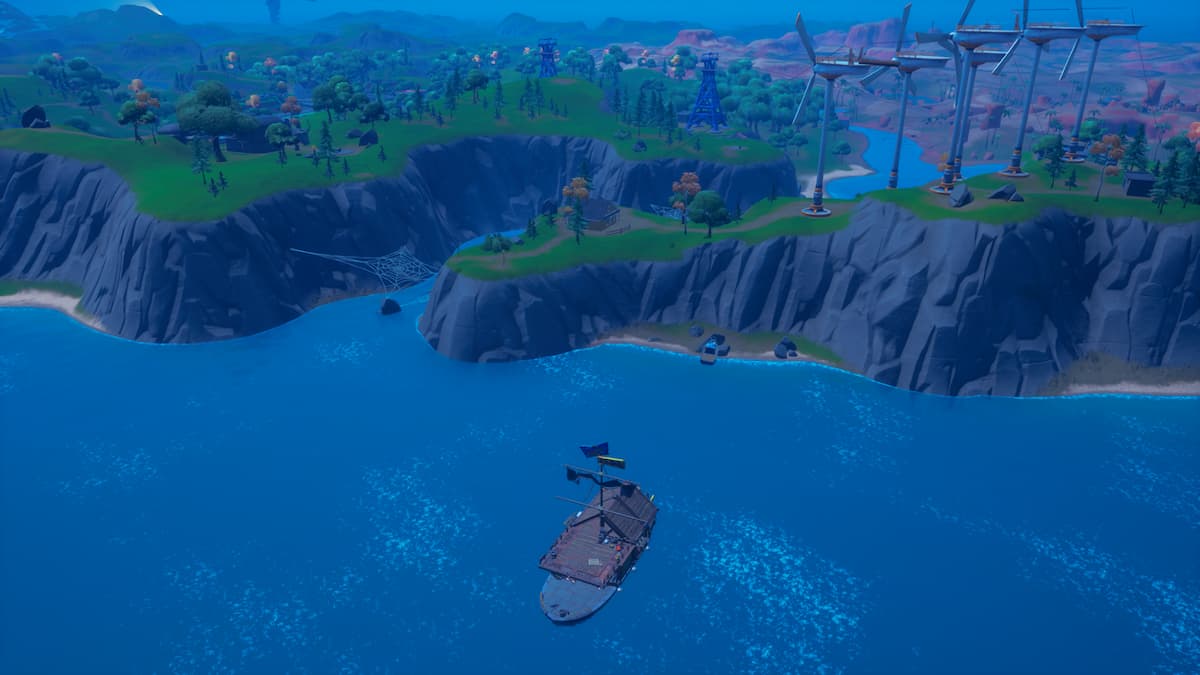 After visiting Adrift, head south with the motorboat towards the pirate ship. This is the Pawntoon landmark, and it's located west of the Windbreakers. Landing directly at these landmarks will not complete the challenge. Hence, make sure to visit both these locations in a Motorboat to complete the quest and collect a 25,000 XP reward.
For more on Fortnite Chapter 3 guides, check out Where is Tilted Towers In Fortnite Chapter 3 Season 1 on Pro Game Guides.