Forza Horizon 5 has a plenty events for you to unlock, one of which is The Goliath. This returning event touts itself as "the ultimate Horizon Mexico event." Playground Games are definitely trying to put you through your paces with this one, so here is how to unlock The Goliath.
The Goliath is one of the showcase events in the game, and it is unlocked through festival outpost progression. Simply upgrade the main Horizon Festival México Outpost every time you have enough Accolades to expand, and you can then choose to unlock The Goliath.
If you are not sure what Accolades are, they're essentially what were formerly Influence Points, but you can learn all there is to know about them here.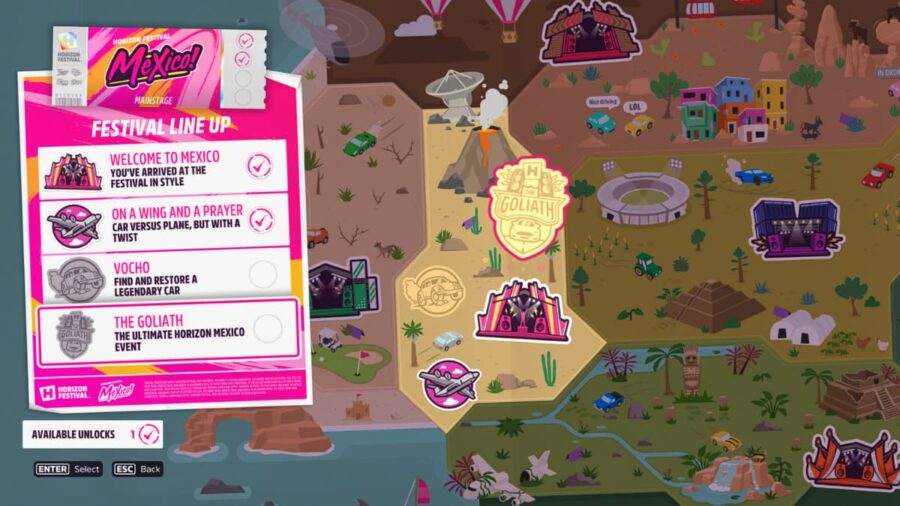 Related: All houses in Forza Horizon 5 – locations and prices
There are other big events like The Goliath that you can unlock throughout the game. Other outpost finishers include:
Horizon Apex: The Colossus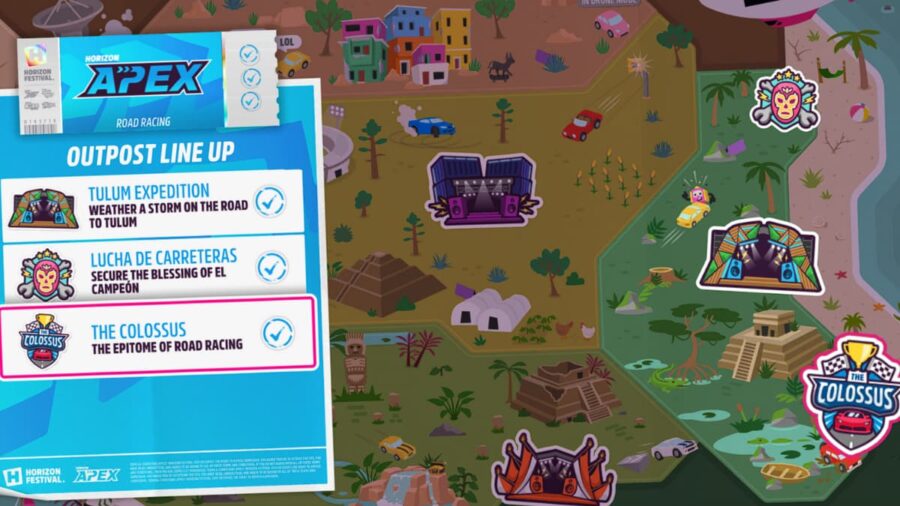 Horizon Wilds: The Gauntlet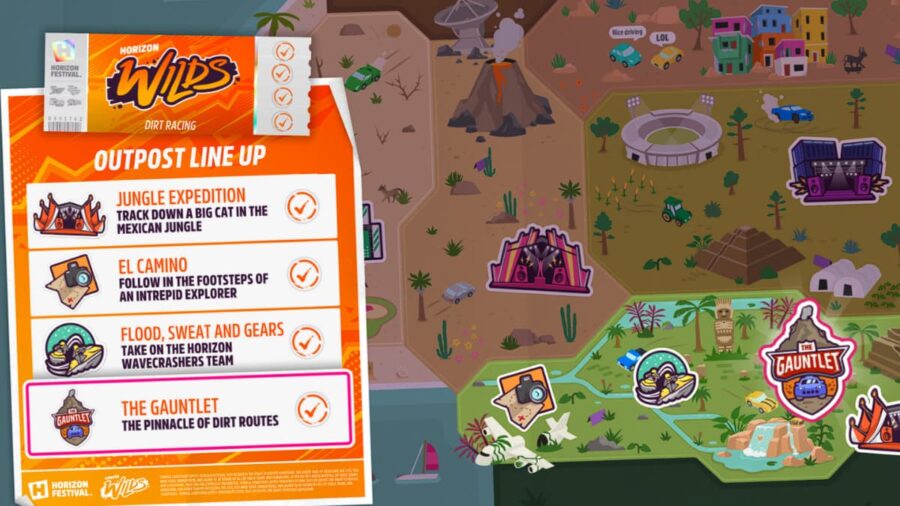 Horizon Baja: The Titan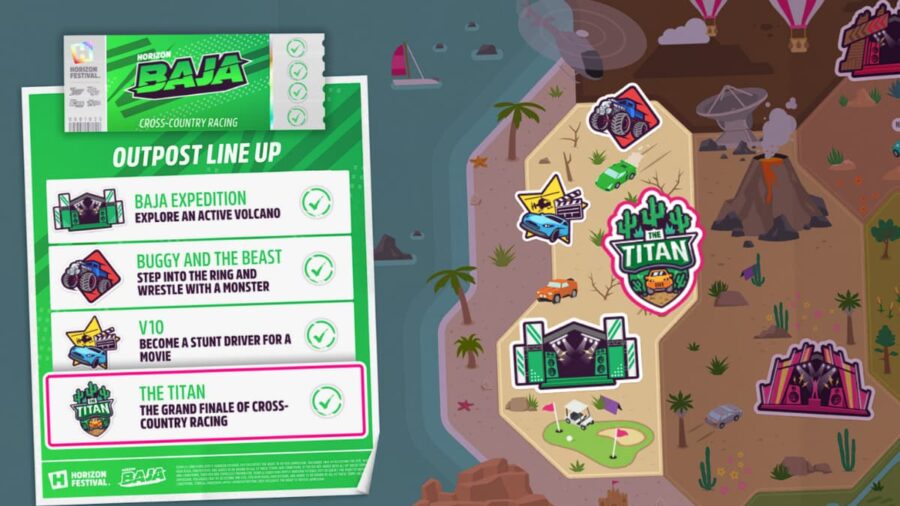 Horizon Rush: The Juggernaut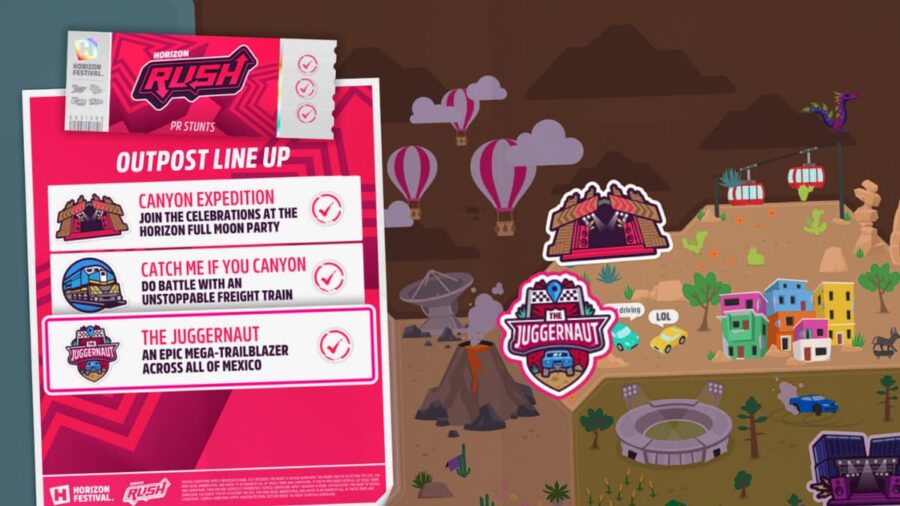 Horizon Street Scene: The Marathon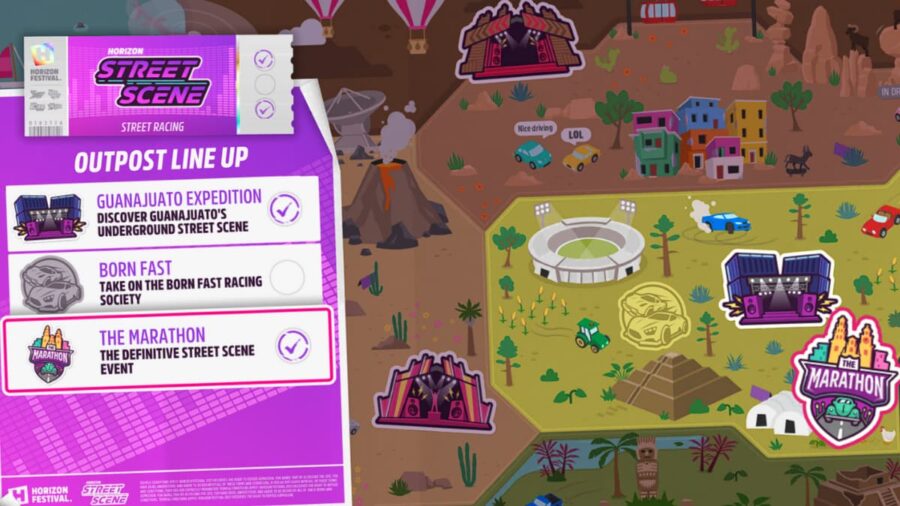 To unlock these events, you need to follow the same steps you would to unlock The Goliath, only with different festivals. Keep winning races, completing speed traps, jumps, and drift zones (etc.) to earn Accolade Points. Continue to upgrade the festival sites, and you will unlock the big races.
You don't have to do them in order, either; you can choose the big finishing events sooner than the mission-based events, if you like.
Looking for more Forza Horizon 5 content? Check out All of the barn find locations in Forza Horizon 5 on Pro Game Guides.