Genshin Impact : Crown of Insight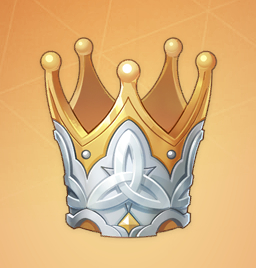 To obtain a Crown of Insight, you have to complete specific events. These events are often limited-timed, so you cannot acquire them once the event is over.
Currently, the only way to get a Crown of Insight is to enter the Dragonspine region and upgrade the Frostbearing Tree to Level 11. However, this will only get you one Crown of Insight.
Here's how to level up the Frostbearing Tree.
Three Crown of insights is needed to upgrade a single character fully. Once a talent has reached Level 9, you need a Crown of Insight to reach the max level, Level 10.
This is the only material in the game that every character, new and old, can use.
In update 1.4, there is a new way to get the Crown of Insight. You must save up and spend 400 Festive Tour Tickets, and buy them in the event shop! The shop does disappear on April 12, 2021, so acquire and spend them fast!
Details
Rarity:
Type: Talent Level-Up Material
Users:
Recent Genshin Impact Guides