Genshin Impact : Daka's Bell
Daka's Bells are one of three Weekly Boss materials dropped by Shouki no Kami, the Prodigal. This boss is found in the Joururi Workshop Domain in the Chinvat Ravine. Reference the image below for its location: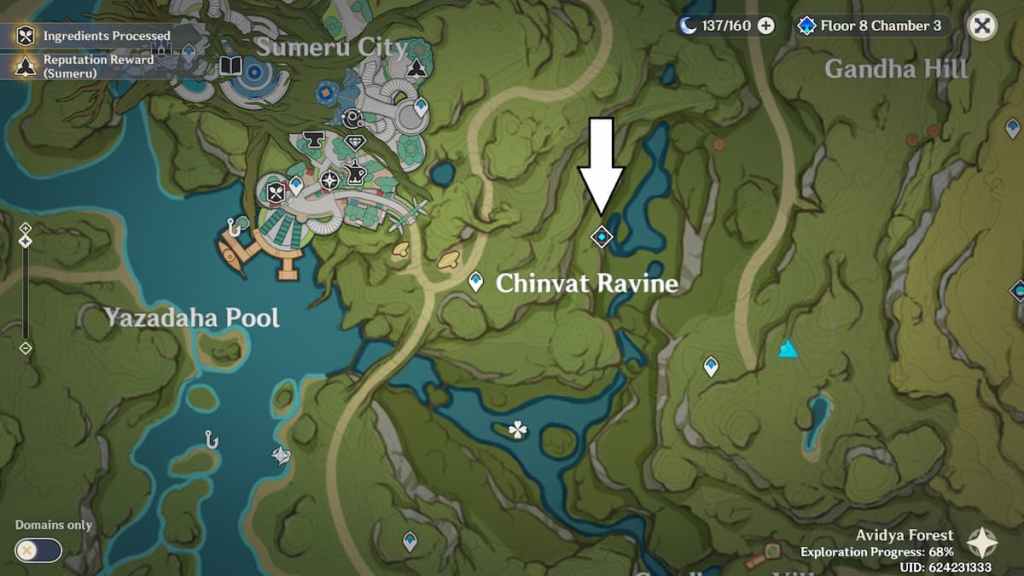 Daka's Bells are awarded by challenging Memories: Lucent Altar of the Everlasting on level II or higher. The recommended party level for this challenge is 70+. If this is one of the first three weekly boss domains you have challenged, collecting the rewards will cost 30 Resin. If you have already completed three weekly boss domains, the cost to collect materials is raised to 60 Resin. You can fight him as many times as you would like, but will only be able to collect materials one time per week. We recommend challenging him at the highest level you can to obtain the most rewards. Weekly Boss rewards reset every Monday at 4:00 AM server time.
Details
Rarity:
Type: Talent Level-Up Material
Alchemy:
Users:
This material is not currently used by any characters for Talent Upgrades.
Recent Genshin Impact Guides