Genshin Impact : Teachings of Elegance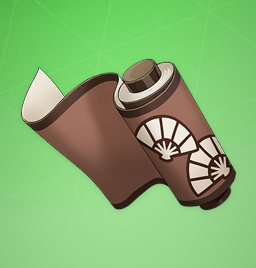 To obtain Teachings of Elegance, you need to complete the Violet Court, a Domain of Mastery located in Inazuma. The Violet Court is located on an island directly west of Inazuma City.
Normally, you need to unlock the Wave Rider waypoint on Amakane Island to summon a Skiff, but you can swim to the domain if your stamina is high enough.
To enter Violet Court I, you need to be Adventure Rank 27. It is recommended to have your party about Level 38 and characters that use Electro.
Check the image below for the exact location.
Violet Court rotates the rewards you get based on what day of the week it is.
On Tuesdays and Fridays, the domain is called Thundering Valley, and you can get the Elegance Talent Level-up Materials.
On Sunday, you can choose whatever domain you desire.
Teachings of Elegance are rewarded for completing Domain of Mastery: Thundering Valley I, and you can receive between one to three of them per run.
If you have completed the domain successfully, to claim the rewards, you need to spend 20 Original Resin or use a Condensed Resin to receive double. You do not have to claim the rewards if you choose not to do so.
Details
Rarity:
Type: Talent Level-Up Material
Users:
The following characters use Teachings of Elegance for their Talent Leveling
Recent Genshin Impact Guides