Genshin Impact : Cecilia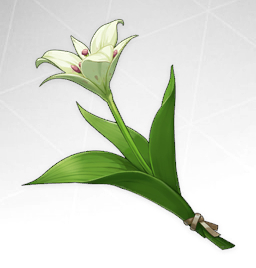 To find Cecilia, you must explore the region of Mondstadt, as this is a Mondstadt Local Specialty.
Cecilia can be found on Snarsnatch Cliff. It can also be purchased from Flora, an NPC who owns the Floral Whisper in Mondstadt. Flora has five in stock for 1000 Mora apiece. The shop's stocks refresh every one to three days. Flora's location can be seen below.
Local Specialties respawn every two days after looting them; however, this is based on the time you harvested them, not the server reset time.
The image below shows where you can find Cecilia in Mondstadt.
Click on the image to enlarge.
Thanks to Genshin Impact Interactive Map!
Details
Rarity:
Type: Local Material
Users:
Cecilia is used for the following Character Ascensions.
More Details:
Here are the eight Mondstadt Local Specialties
Recent Genshin Impact Guides