Genshin Impact : Forbidden Curse Scroll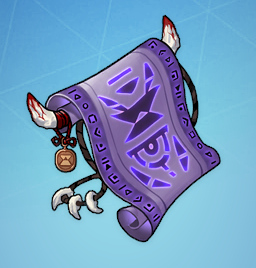 To obtain a Forbidden Curse Scroll, you need to find and kill Samachurls at Level 60+. Upon eliminating these magic-using enemies, they have a chance to drop Divining Scrolls and Sealed Scrolls as well.
To get Samachurls to become Lvl 60+, you need your World Level to become World Level 5 or higher. The most efficient WL to farm is WL 6, as enemies are between Level 64 and 84. This will give you the most consistent enemy Lvl past 60+.
To get to WL 6, you need to have completed the following.
Be on World Level 5
Be Adventure Rank 45
Clear Ascension Quest 3
You can only get this drop from Samachurls; no other Churl in the monster family drops these Scrolls. Regardless of the Element the Samachurl is using, it will still drop a Scroll.
Sadly, Samachurls are not as common as Hilichurls, so acquiring Forbidden Curse Scrolls will take longer than other Common Ascension Materials.
The fastest way to get around is to use the Waypoints, kill everything in sight, and then move on. The two images below are where you can find Samachurls in both Mondstadt and Liyue.
Just click on them to enlarge them.
Thanks to Genshin Impact Interactive Map!
Details
Rarity:
Type: Common Ascension Material
Alchemy:
Using an Alchemy Table, you can turn lower tier materials into higher tier materials.
Users:
Forbidden Curse Scroll is used for the following Character Ascensions.
More Details:
Each Common Ascension Material has three tiers; these are the tiers below Forbidden Curse Scroll.
Recent Genshin Impact Guides