Genshin Impact : Windwheel Aster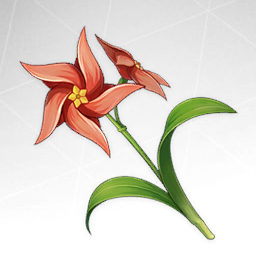 To find Windwheel Aster, you must explore the region of Mondstadt, as this is a Mondstadt Local Specialty.
Windwheel Aster can only be found next to the Statue of Seven in Windrise and Stormterror's Lair. Nowhere else can it be located in the wild.
This local specialty can also be purchased from Flora, an NPC who owns the Floral Whisper in Mondstadt. Flora has five in stock for 1000 Mora apiece. The shop's stocks refresh every one to three days. Flora's location can be seen below.
Local Specialties respawn every two days after looting them; however, this is based on the time you harvested them, not the server reset time.
You can acquire five Windwheel Asters by speaking to an NPC called Chunshui, located in the northern wharf in Liyue Harbor. If you follow a specific dialogue branch for the first time, she will give you five Windwheel Aster. Choose the following dialogue choices:
About Rex Lapis' death (This is unlocked by completing the Archon Quest Rite of Descension)
You worship the Anemo Archon?
My best wishes to him.
The image below shows where you can find Windwheel Aster in Mondstadt.
Click on the image to enlarge.
Thanks to Genshin Impact Interactive Map!
Details
Rarity:
Type: Local Material
Users:
Windwheel Aster is used for the following Character Ascensions.
More Details:
Here are the eight Mondstadt Local Specialties
Recent Genshin Impact Guides