Genshin Impact : Philosophies of Praxis
To obtain Philosophies of Praxis, you need to challenge the Domain of Mastery: Basket of Discipline on level four at the Steeple of Ignorance Domain in Sumeru.
The game recommends your party level be 88+ to challenge Domain of Mastery: Basket of Discipline IV. It is only available on Wednesdays, Saturdays, and Sundays. To claim the rewards, you'll need to spend 20 Resin or use a Condensed Resin to receive double. You do not have to claim the rewards if you choose not to do so.
You may not always receive Philosophies of Praxis when you complete this domain, but you will always receive Teachings and Guides to Praxis that you can use to create Philosophies of Praxis at a crafting station.
Check the image below for the Domain's exact location: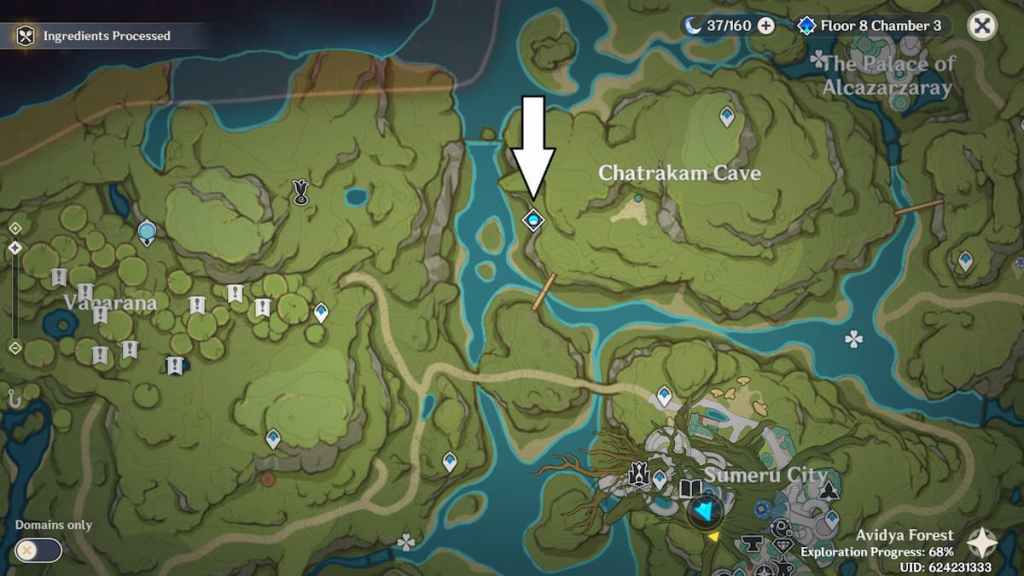 Details
Rarity:
Type: Talent Level-Up Material
Alchemy:
Users:
This material is used by the following characters for Talent Upgrades:
Recent Genshin Impact Guides