Genshin Impact : Dust of Azoth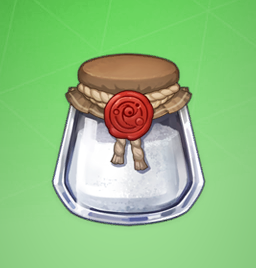 The Dust of Azoth is a material conversion item that can only be purchased from Paimon's Bargains Stardust Exhange, and during events, in their respected Event Shops.
This conversion item converts any Character Ascension Jewel to another Elemental Jewel as long as it's the same rarity. Meaning that if a certain boss that is easy to defeat only drops Pyro Jewels, but you need Cryo Jewels. By using Dust of Azoth, you can convert the Pyro material into a Cryo one.
There is a storage cap to this ingredient, you can only store 2000.
The amount of Dust of Azoth required depends on the rarity of the Jewel you are trying to convert:
| Rarity | Amount Required |
| --- | --- |
| Sliver (Two-Star) | 1 |
| Fragment (Three-Star) | 3 |
| Chunk (Four-Star) | 9 |
| Gemstone (Five-Star) | 27 |
Details
Rarity:
Type: Ingredients
Alchemy:
You can change any Element Jewel to any other Element Jewel
Users:
More Details:
Recent Genshin Impact Guides