Condessence Crystal is a Genshin Impact forging material that can only be found in Fontaine. It can be used to craft items and weapons specific to the region. As it's classified as an ore, you need to bring either a Geo Damage dealer or a claymore user to break the veins housing the Crystals.
If you're interested in crafting Fontaine's forgeable weapons, I recommend farming for Condessence Crystals regularly as there are very few of them in the wild.
Where to farm Condessence Crystal in Genshin Impact
Below are all the places you can find Condessence Crystals in Fontaine. These only appear above ground and are usually clustered around rocky areas or by the foot of mountains. Since there are few of these, I suggest entering a friend's World through Co-op mode and asking if you could take their Condessence Crystals, should you run out.
Court of Fontaine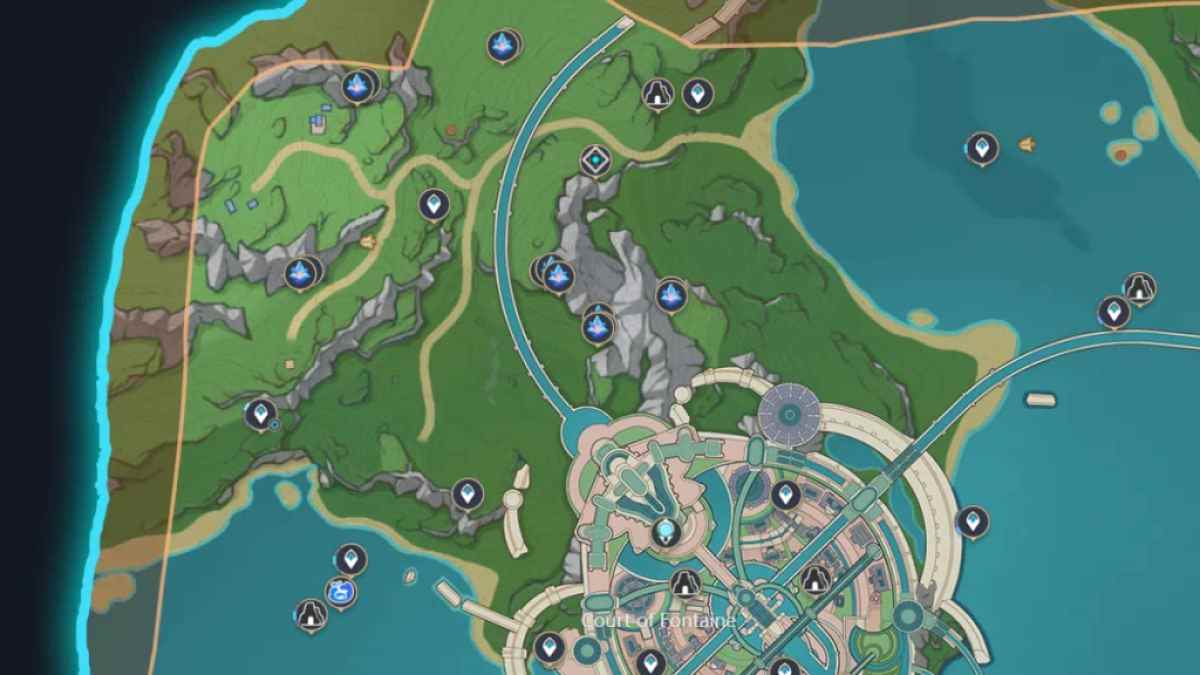 Reference the image above to find all the Condessence Crystals in the Court of Fontaine. They're mainly clustered around the rocky parts of the area alongside other ores, so they shouldn't be hard to spot.
Marcotte Station & Fountain of Lucine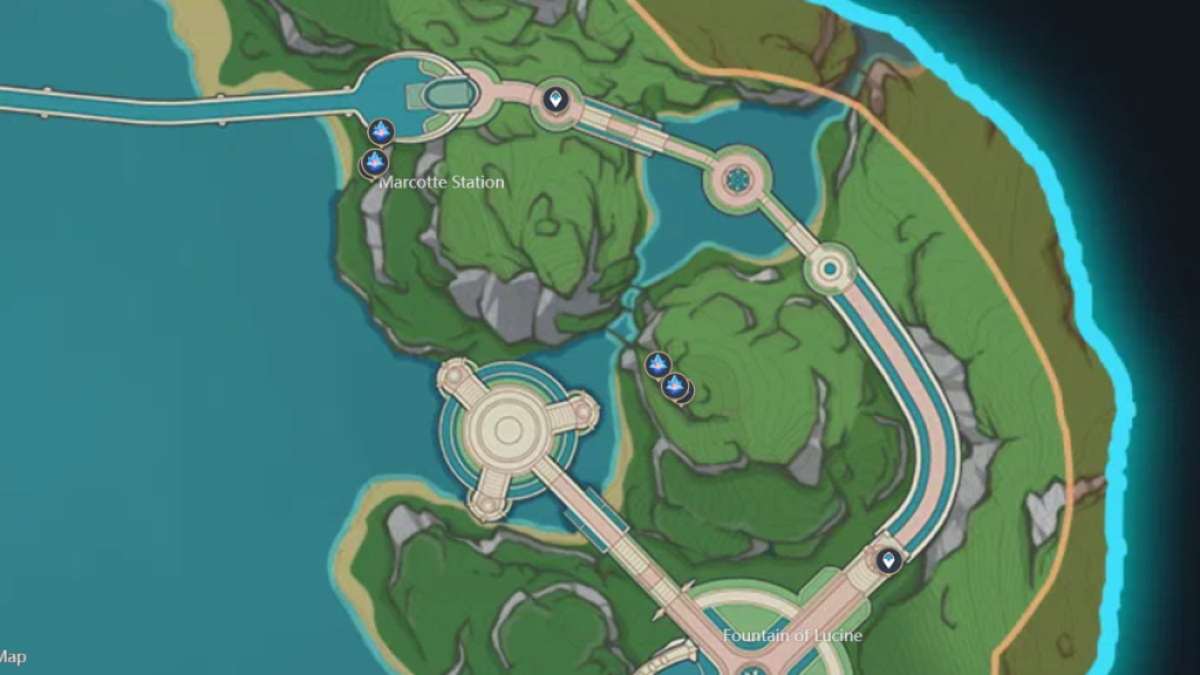 Reference the image above for all the Condessence Crystals you can find around Marcotte Station and the Fountain of Lucine. There aren't a lot but they're clustered together, so it's worth taking the trip.
Beryl Region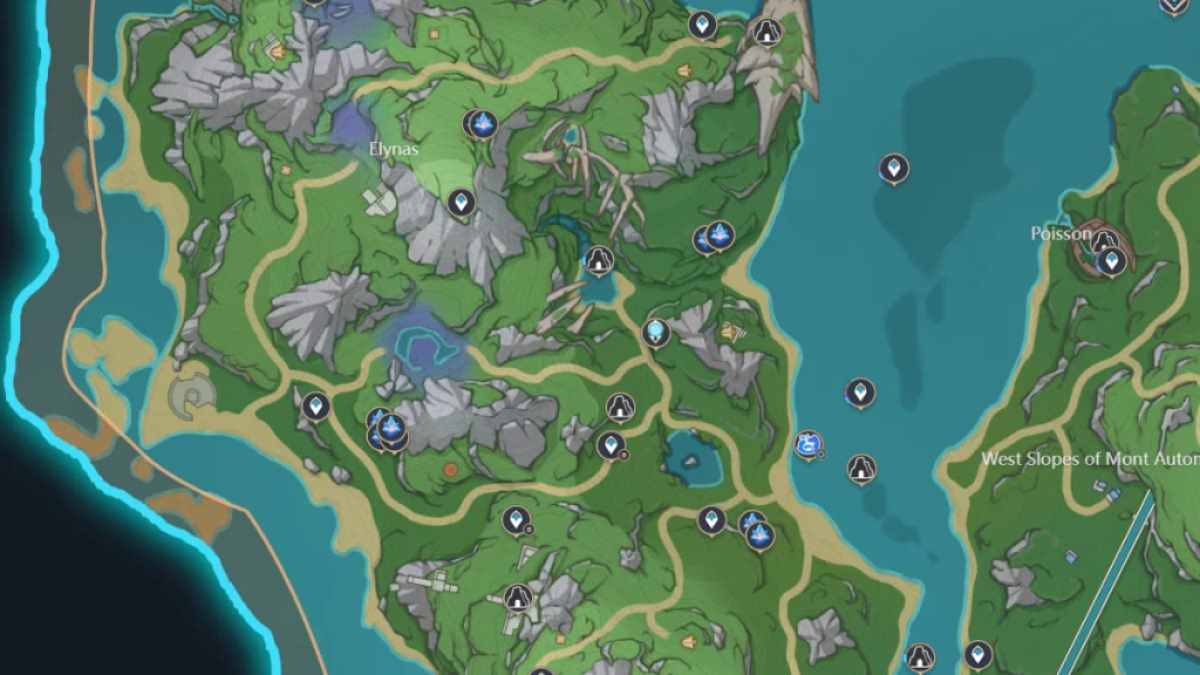 Reference the image above to find all the Condessence Crystals in the Beryl Region. Most of them are strategically located near Teleport Waypoints for ease of farming.
To find more materials in Fontaine, check out All Beryl Conch Locations in Genshin Impact here on Pro Game Guides.