Genshin Impact's Version 3.8 Livestream had a lot to unpack, including the new limited-time area called the Veluriyam Mirage. From new Outfits for Kaeya and Klee to Teyvat's version of a rollercoaster ride, players have another exciting summer to look forward to starting in July. At the end of the Special Program, HoYoverse slotted in another exciting surprise for Version 4.0, featuring a snippet of Fontaine's underwater exploration mechanics and a furry new character who has never been seen before.
The furry character-in-question was introduced as Melusine, an upstanding citizen of Fontaine who patrols the streets and sends troublemakers to the court of justice. While paws and animal ears are nothing new among existing characters, no one has ever been covered in actual fur and a non-human face—except for Melusine, who will be the first real furry to appear in Genshin Impact.
Related: Google Drive filled with hundreds of Genshin Impact Fontaine concept art leaked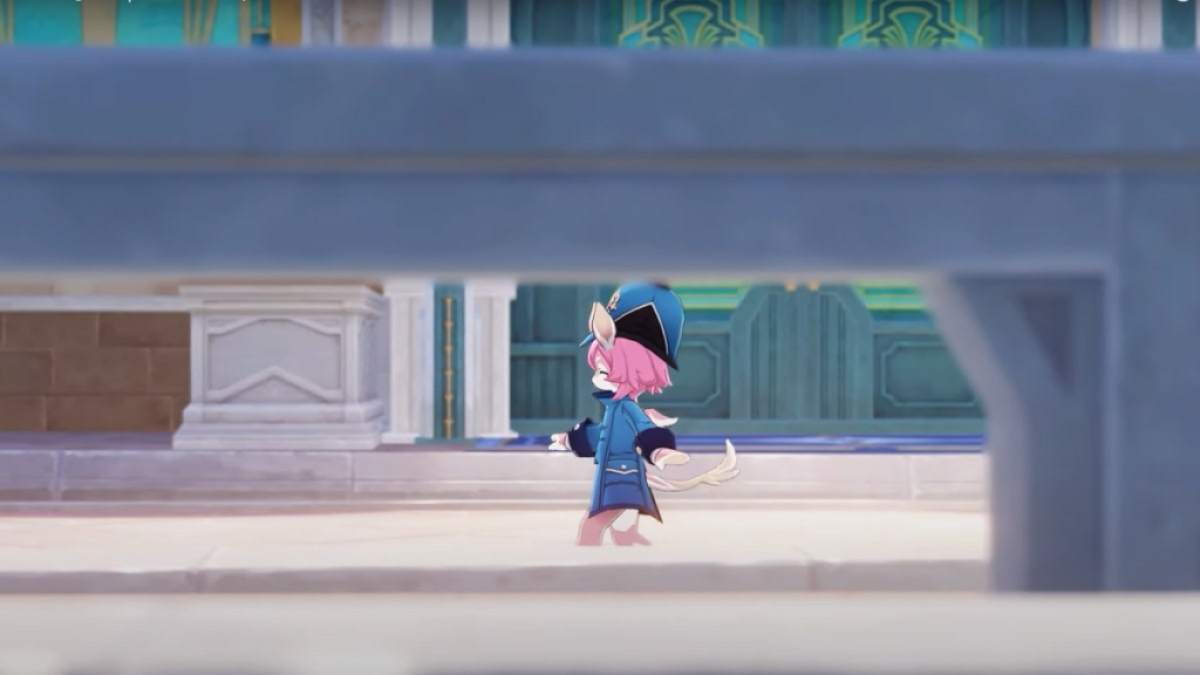 Melusine did not appear in previous leaks, so it's likely for her to be an NPC rather than a playable character, but do note that nothing is confirmed at the moment. However, the existence of furry species in Fontaine can indicate the possibility of playable furries later down the line, so fans can look forward to future updates.
Additionally, more snippets of Fontaine's underwater exploration features were revealed, showcasing the Traveler swimming among adorable sea creatures. Based on the teaser, players may be able to use special skills to get rid of obstacles to solve puzzles, free Treasure Chests, and even attack enemies. For the first time ever, players will be able to explore the free waters in Version 4.0, which will come approximately six weeks after the 3.8 update, if HoYoverse follows their typical release timeline.
Enjoy Version 3.7 before it ends. Check out our Genshin Impact Fayz Trials Hypothesis event guide here on Pro Game Guides.