An Artist Adrift is a three-part Genshin Impact World Quest that can be accepted in the Asipattravana Swamp. After completing the first day's objective, wait one real-time day or until the server reset to accept the second part of the quest series.
Here, you must help the struggling artist from Fontaine, Julien, who seems to always get into trouble in Sumeru's underground maze.
How to follow the path and look for the missing sketch in Genshin Impact – An Artist Adrift (Day 2)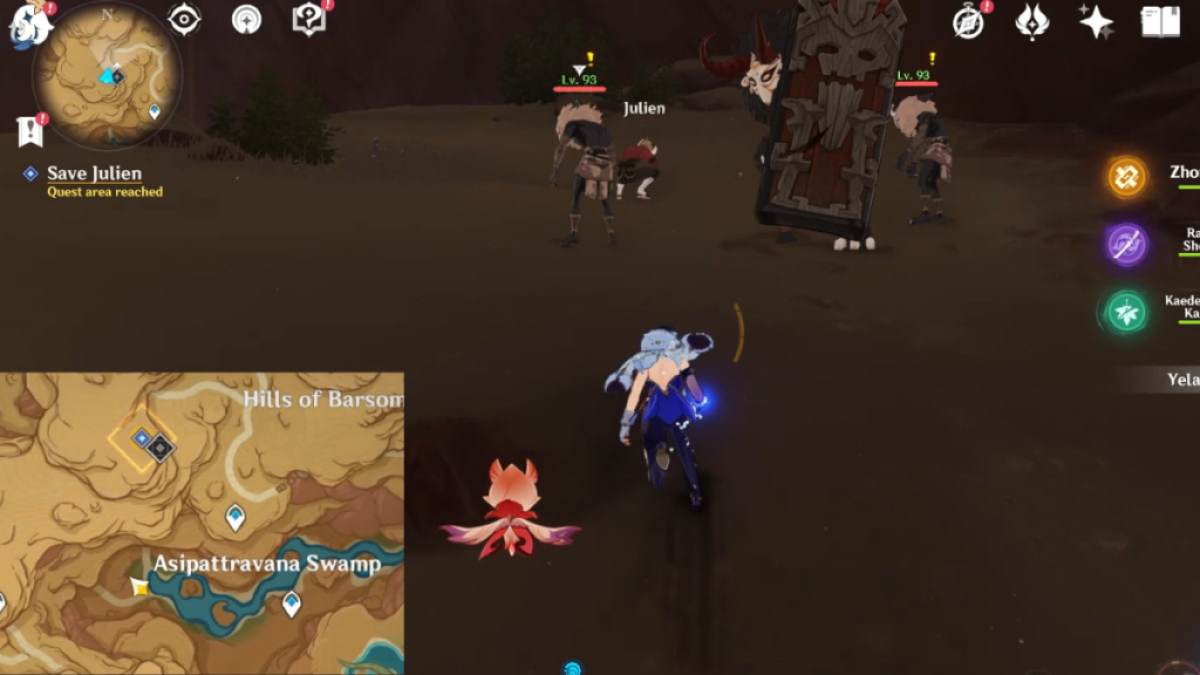 Head to the quest area in Asipattravana Swamp, where you met Julien on the first day. Once you're there, you'll find Julien surrounded by Hilichurls. Defeat them, then speak to Julien. You need to search for his missing sketch.
Exit from the entrance to find the swampy area. Go straight ahead to find a little arrow pointing at an object on the ground. Investigate the glowing spot to proceed.
Related: Genshin Impact Pets List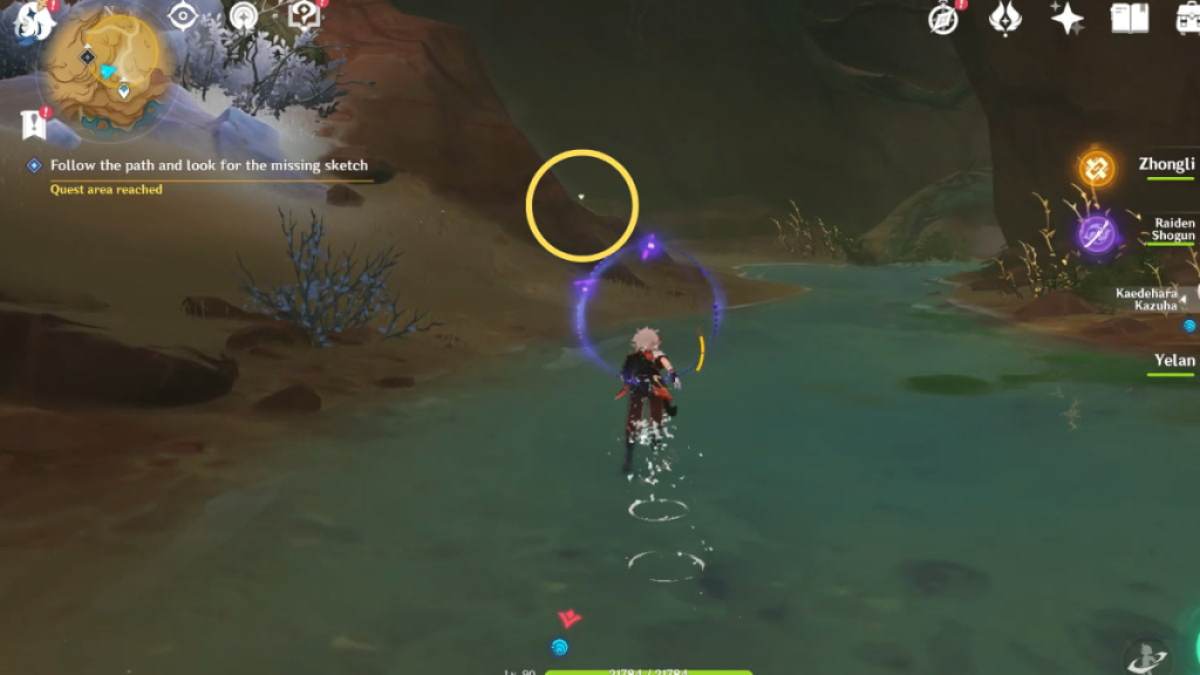 Keep going straight ahead to find another glowing spot at the end of the road. Interact with the glowing spot to proceed.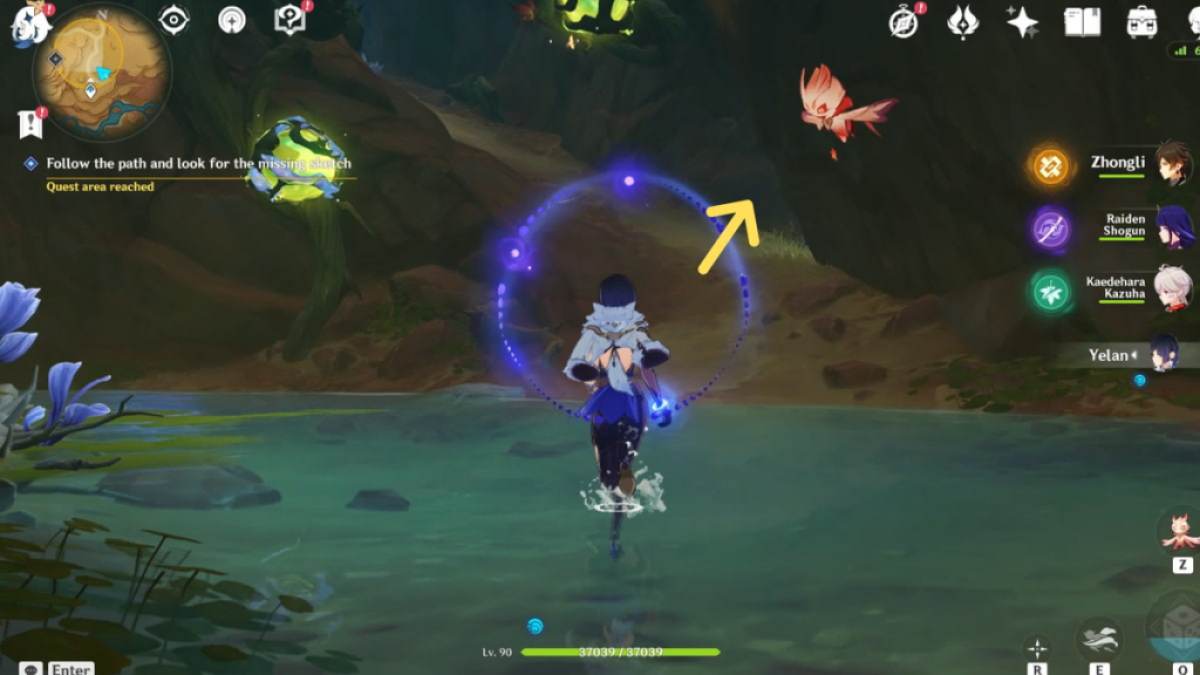 Next, keep going inward until you enter another tunnel with a spiderweb and Burgeoning Spirits. You must climb the slope upwards, then immediately turn right to enter a small tunnel. Ignore the power of Khvarena (green orb) as you can enter without it.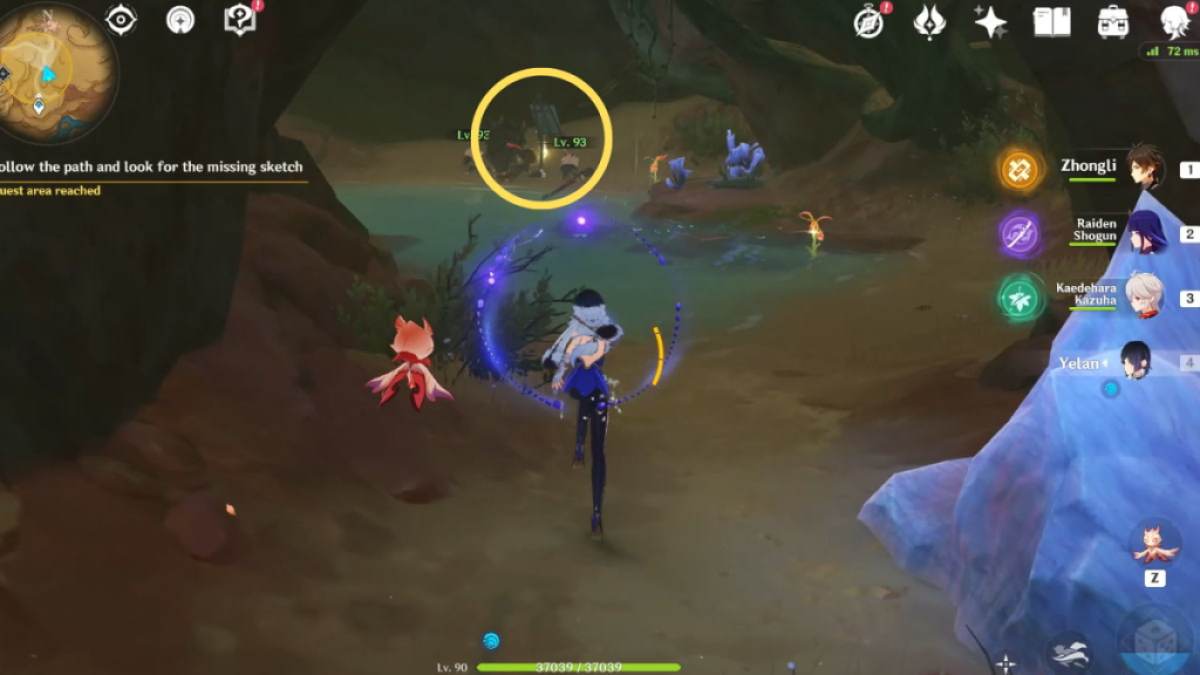 Once inside, you'll immediately see the glowing spot surrounded by Hilichurls. Defeat the enemies and investigate the glowing spot.
Once that's done, look up ahead to find Pepper. Interact with Pepper to complete the objective. When you're done, return to Julien's camp on the Samudra Coast and speak with him to complete the World Quest. Come back one real-time day later or after the server reset to unlock the last part of this quest series.
For more Genshin guides, check out How to solve the three Kory Drum Time Trials puzzle in Genshin Impact here on Pro Game Guides.