An Artist Adrift is a three-day Genshin Impact World Quest located in the Girdle of the Sands region of Sumeru's desert area. In this quest, you run into, quite literally, a starving artist named Julien and his loyal dog, Pepper.
Keep in mind that there are three quests with the same name, but they're time-gated over three real-life days. This article will walk you through everything you need to do to complete the first day's objectives.
How to unlock An Artist Adrift World Quest in Genshin Impact (Day 1)
Before starting, you must first complete the following prerequisites to unlock the underground area in Asipattravana Swamp.
After completing the prerequisites above, head to the underground area in Asipattravana Swamp via the entrance circled in the image above. Once you're in, go straight ahead, then turn right to find a tunnel leading further into the cave.
Follow the path forward until the road splits by the swampy area, pictured above. Here, you must turn left to proceed.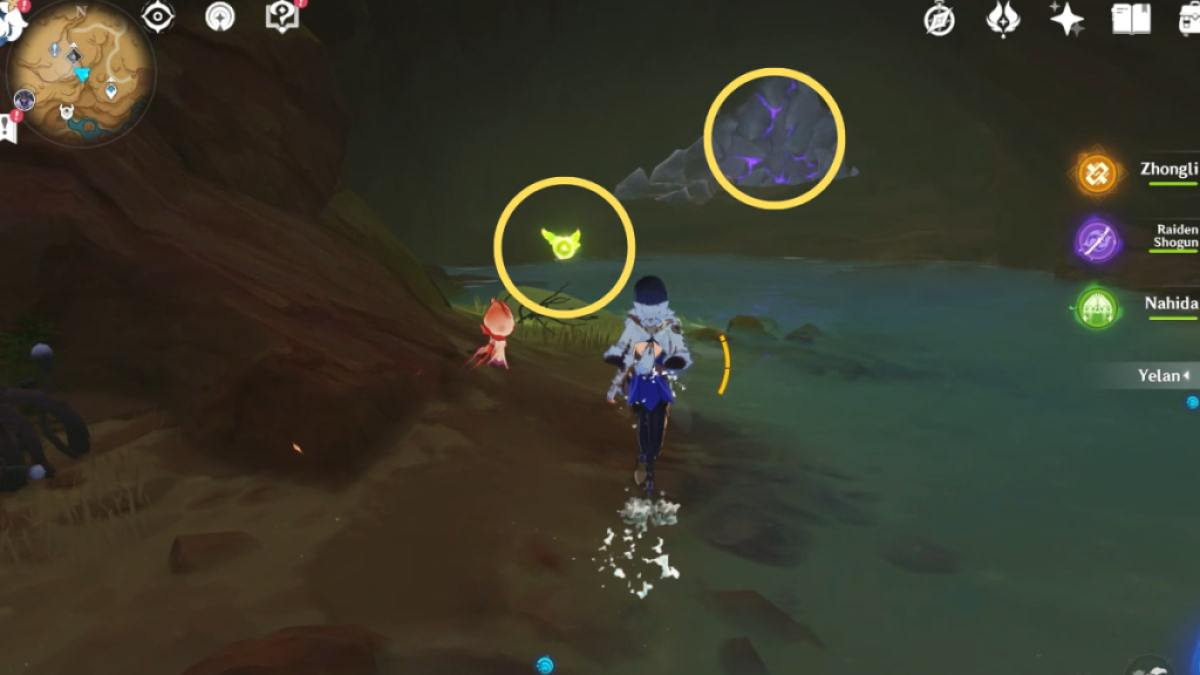 Approach the power of Khvarena (floating green orb) and lead it toward the Gray Crystal up ahead. The Khvarena will remove the Gray Crystal, unblocking the path and allowing you to enter the next area.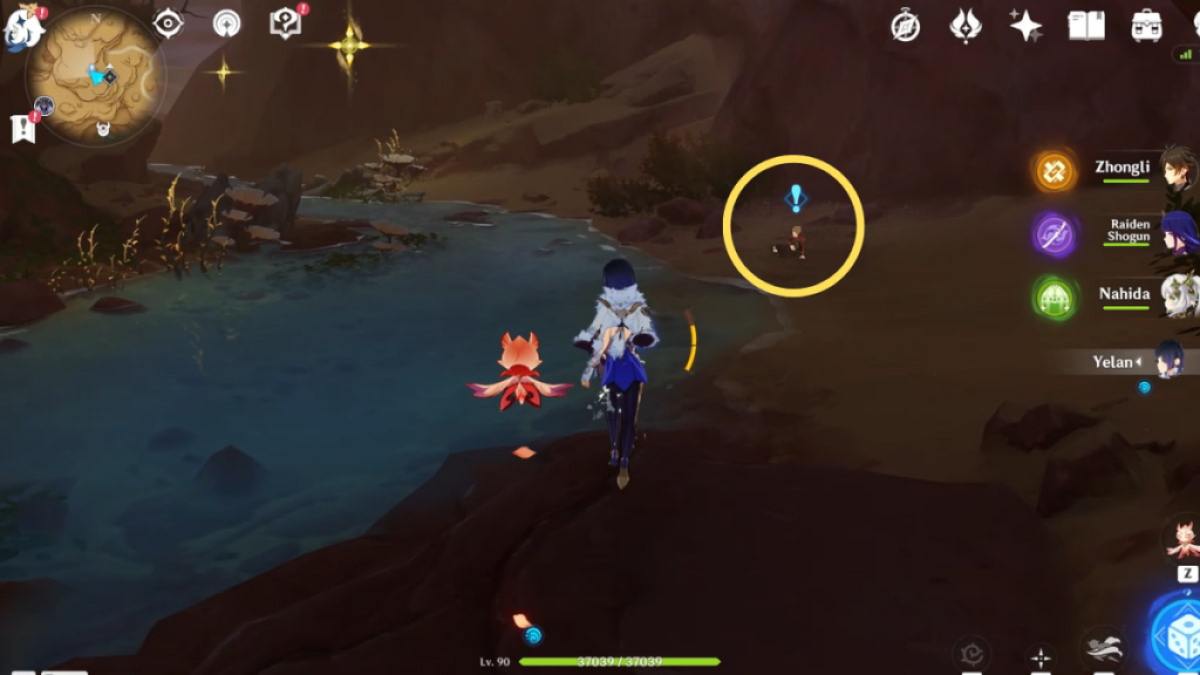 You'll immediately spot an NPC named ??? with a blue exclamation mark on his head. Speak with the NPC to unlock An Artist Adrift World Quest.
Related: How to get A Flower Yet to Bloom, Treasured Flowers, and Wanderer's Blooming Flowers in Genshin Impact
How to complete An Artist Adrift World Quest (Day 1) in Genshin Impact
After speaking with the NPC, he'll introduce himself as Julien. He'll offer to take you to his camp to have a cup of tea. From your location, simply follow the path of the river, which will lead you to Samudra Coast. Approach the glowing spot in Julien's camp to trigger dialogue.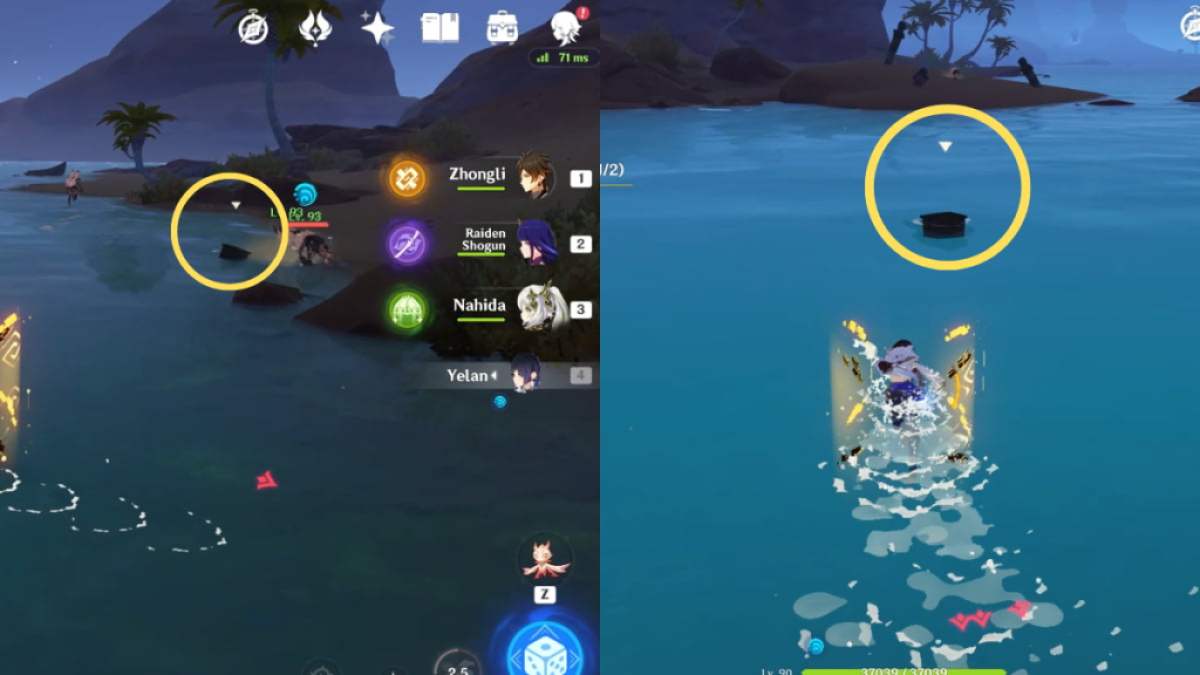 Next, Julien will ask you to find his belongings. Their locations are marked on the World Map and mini-map, and they look like the crates pictured above. One is by the shore beside Hilichurls, and the other is at the center of the sea.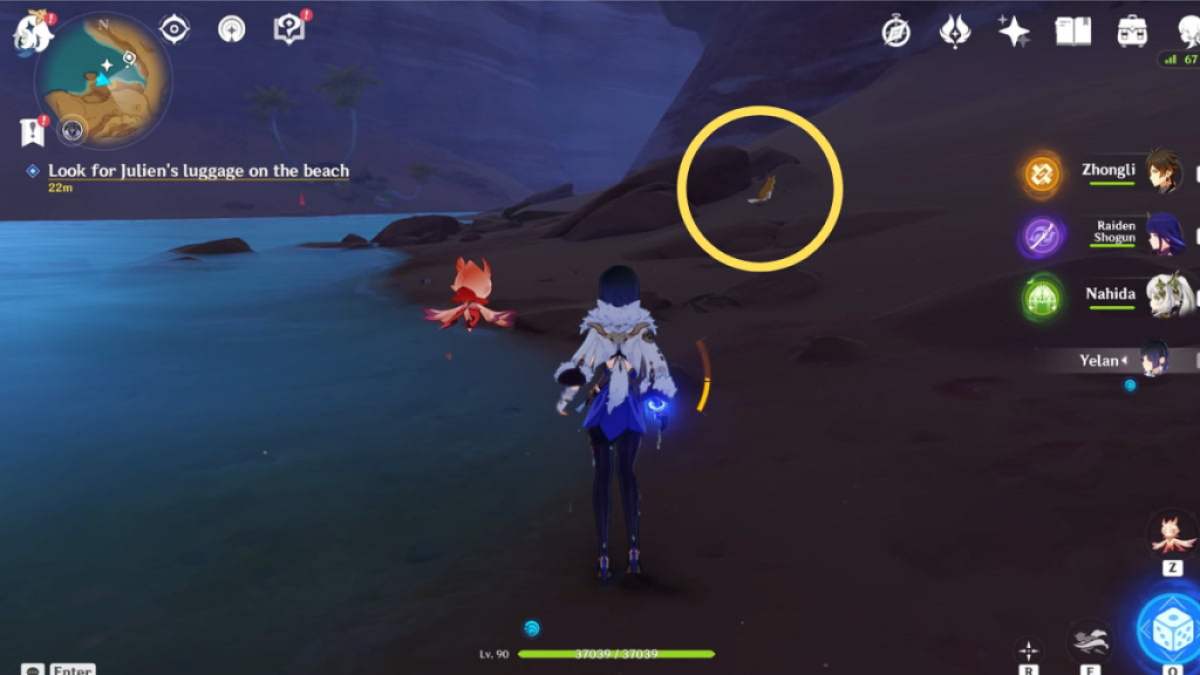 After interacting with both crates, approach the dog on the other side of the shore. When the dog leaves, apply Anemo onto the Sand Pile to disperse it, revealing a sparkling spot. Investigate the sparkling spot to obtain Julien's Drawing Board and spawn Hilichurls. Defeat the enemies, then return to Julien to report your findings, completing the World Quest.
Wait one real-time day or until the server reset to unlock An Artist Adrift (Day 2), another World Quest involving Julien and Pepper.
Check out our guide on How to pick up Plume of Purifying Light in Genshin Impact here on Pro Game Guides to complete your Amrita Pool offerings.