The Genshin Impact Brewing Developments event runs from April 13, 2023, to April 24, 2023, featuring four combat challenges to test your team's fighting prowess. During the first eight days of the event, a new challenge will unlock every two days. Complete them all to get 360 Primogems and other amazing rewards!
How to unlock the Brewing Developments event in Genshin Impact
The Brewing Developments event is open to all players Adventure Rank 20 and above. However, you need to have access to the Ruins of Dahri southwest of the Sumeru rainforest, as this is where the event Domain is located.
You'll automatically get an Event Quest called Boiling Over!, which involves meeting up with Hajanad south of the Ruins of Dahri.
Related: How to complete Khvarena Mayfly puzzles in Genshin Impact
How to complete the Brewing Developments event in Genshin Impact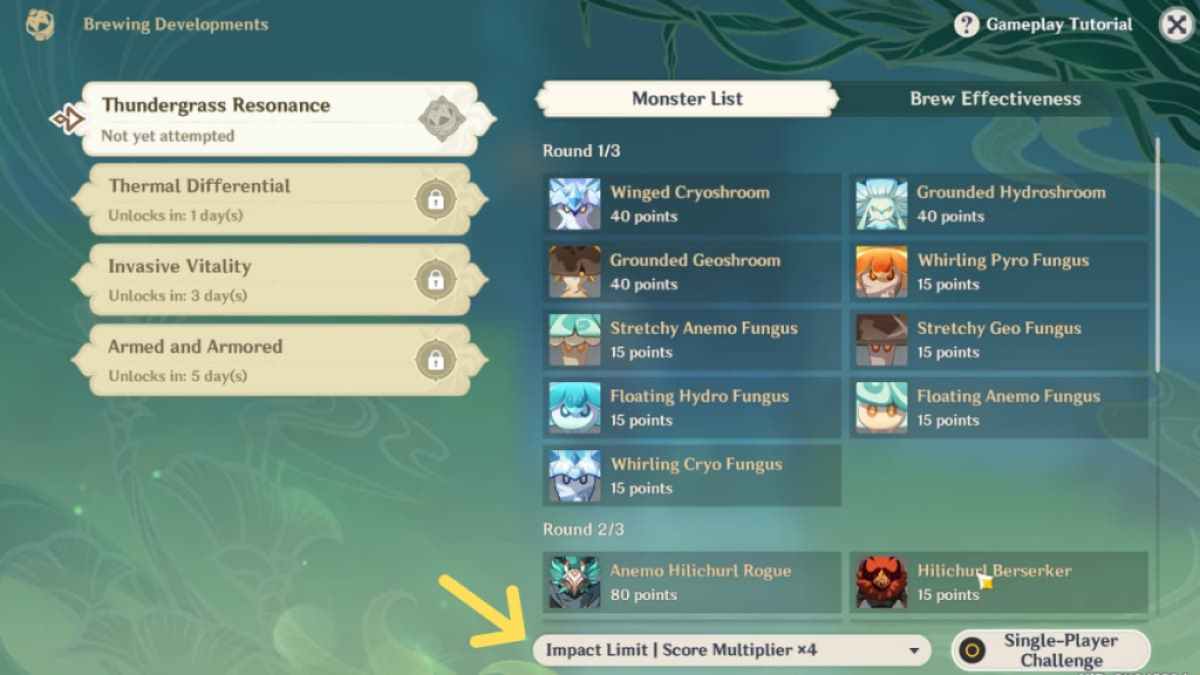 After completing the Event Quest, you can participate in various combat challenges via the event Domain south of the Ruins of Dahri. Each combat challenge contains three rounds with a different lineup of enemies. Don't forget to select your preferred Score Multiplier before starting.
Every round will feature a unique set of potential medicinal effects, essentially buffs that can be obtained randomly throughout the battle. Consider building a team around these buffs to maximize your score potential.
When configuring your party setup, you can choose between your own characters and a few trial characters. You can change your party before every combat round.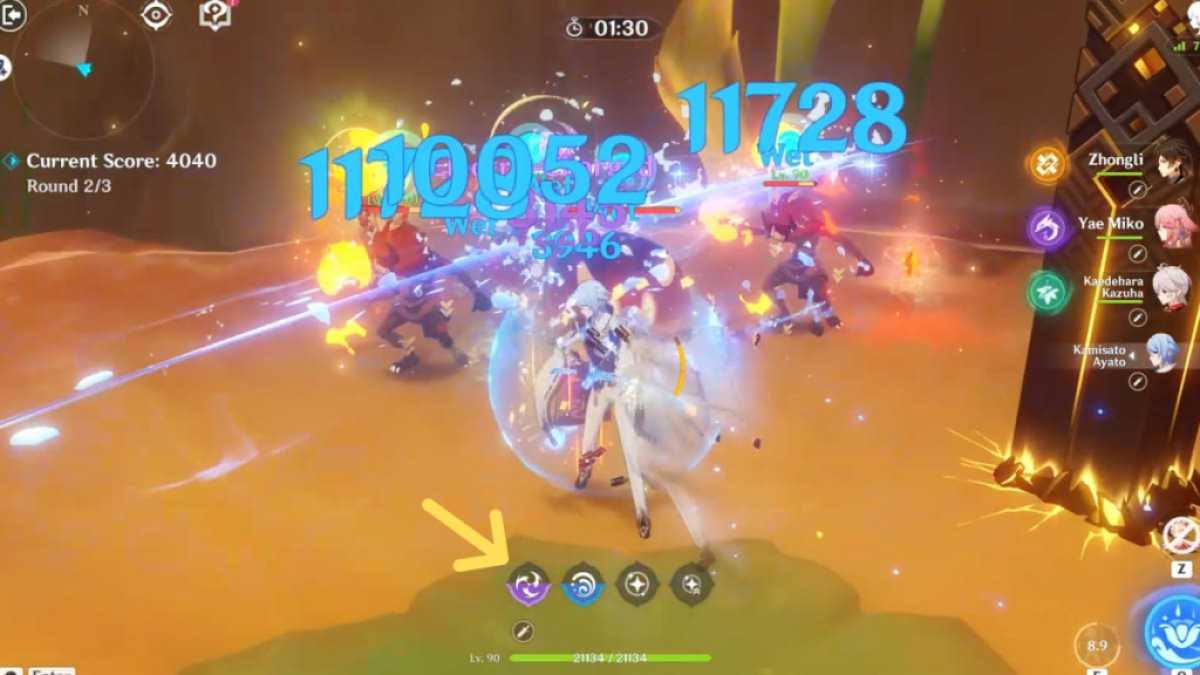 Each round lasts for two minutes, and your goal is to defeat as many enemies as possible. Enemies continuously spawn in waves, so you can farm as many points as possible within the time limit. You will receive random buffs (based on the list of buffs for the round) every 20 seconds.
Once all three rounds are done, you can claim rewards through the event menu. You only need to score 1,000 points total for the Primogem rewards and 4,000 points for the rest.
Are you enjoying the new desert area? Check out our guide on How to defeat the Guardian of Apep's Oasis – Genshin Impact Weekly Boss Guide here on Pro Game Guides to help you farm new materials.