Each of the seven nations of Teyvat, and even certain subregions have unique puzzles for you to solve. In the Vourukasha Oasis, you'll find Khvarena Mayflies, little green fairies, surrounding treasure chests. Want to know how to loot those treasure chests? We've got you covered. Here's how to solve the Khvarena Mayfly puzzles in Genshin Impact.
How to solve Khvarena Mayfly puzzles in Genshin Impact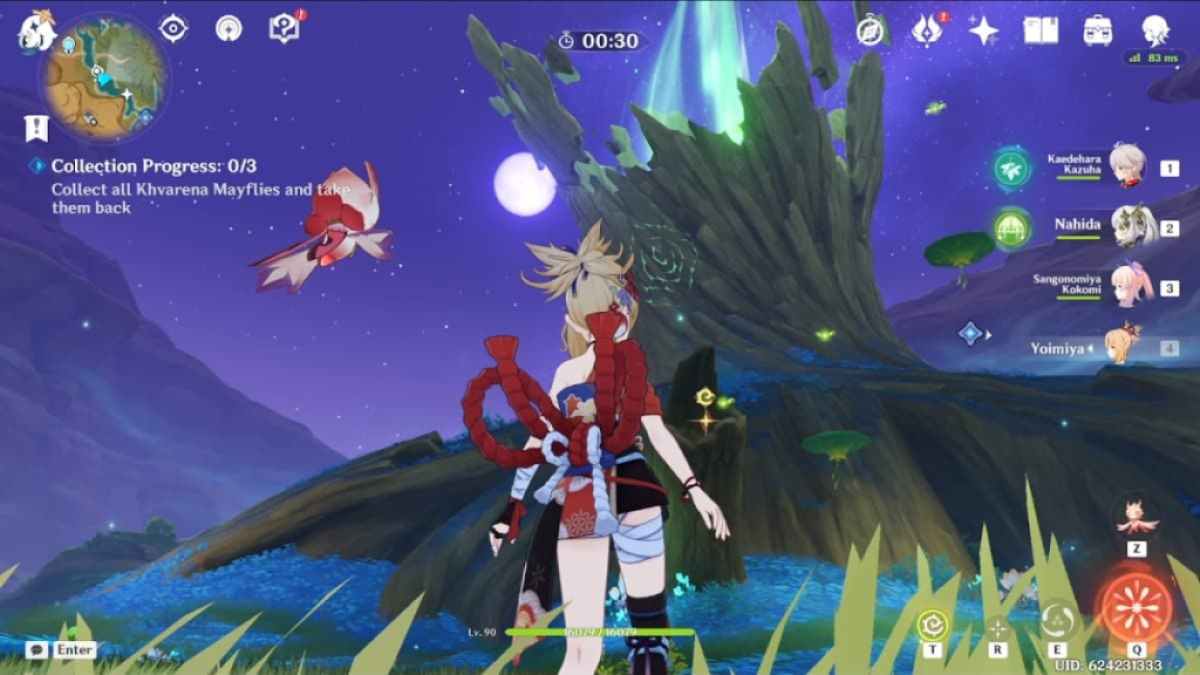 Khvarena Mayfly Puzzles are similar to Time Trial Challenges, in that you'll be racing a clock to collect items. In this case, three Khvarena Mayflies. The clock starts when you touch the Mayflies surrounding the treasure chest. Sometimes the mayflies can be easily collected. Other times you will need to do a bit of planning before you start the puzzle. For example, you may need to use Sorush, found during The Splendorous Sky That Day World Quest, to move a special four-leaf sigil, to be able to collect the Mayflies in time.
Related: How to defeat the Guardian of Apep's Oasis – Genshin Impact Weekly Boss Guide
Once you've collected them, you'll need to also return to the treasure chest within the time limit to complete the puzzle. The more challenging the difficulty, the more rare of a chest you will unlock. After you complete each quest, you'll unlock a Seelethat you can follow to the next puzzle surrounding the giant tree in the Vourukasha Oasis.
Looking for more guides on Genshin Impact? Check out Genshin Impact – All Time Trial Locations here at Pro Game Guides.