Genshin Impact's sprawling land of Teyvat is covered in floating mechanisms known as time trial challenges, which reward players with achievements once a certain number of challenges have been completed. With the recent addition of Inazuma, the total number of time trials has grown even higher! Read on to find the locations of all 158 time trial challenges in Genshin Impact.
There are 17 total time trial locations in Mondstadt, 15 in Dragonspine, 46 scattered across Liyue, and 80 more in Inazuma (whew!). Luckily, you can choose to complete these trials in co-op to make the process a little easier.
All Mondstadt Time Trial Locations
Completing ten of the Mondstadt time trials will reward you with the "Wind-Chasing Adventurer" achievement. Below, we've marked all 17 time trial locations in Mondstadt with red stars.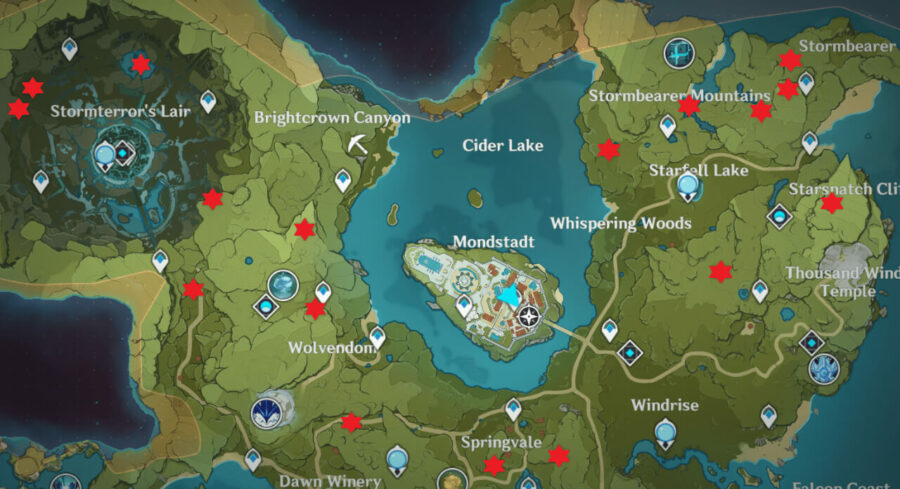 Related: All Wood Locations in Genshin Impact
All Dragonspine Time Trial Locations
There is currently no achievement for completing the time trials in Dragonspine, but these challenges can offer other rewards like: discovering Crimson Agate, Chests, and unlocking new areas in the Dragonspine region (necessary to clear the In The Mountains questline). All 15 time trial locations in Dragonspine have been marked on the map below.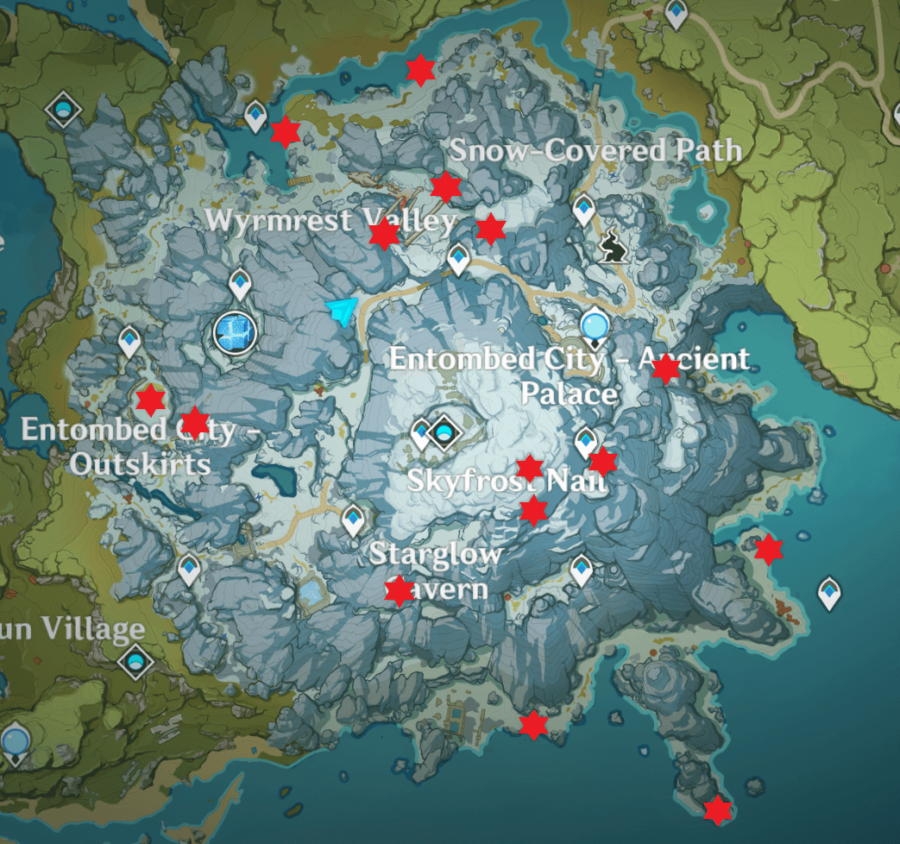 All Liyue Time Trial Locations
Completing ten of Liyue's will grant the "Rock-Steady Adventurer" achievement. Since Liyue is such a large region, we've divided the 46 time trial locations into four separate screenshots. Below, we've marked the seven time trial challenges in Bishui Plain.
The screenshot below shows eight time trial locations in Qiongji Estuary.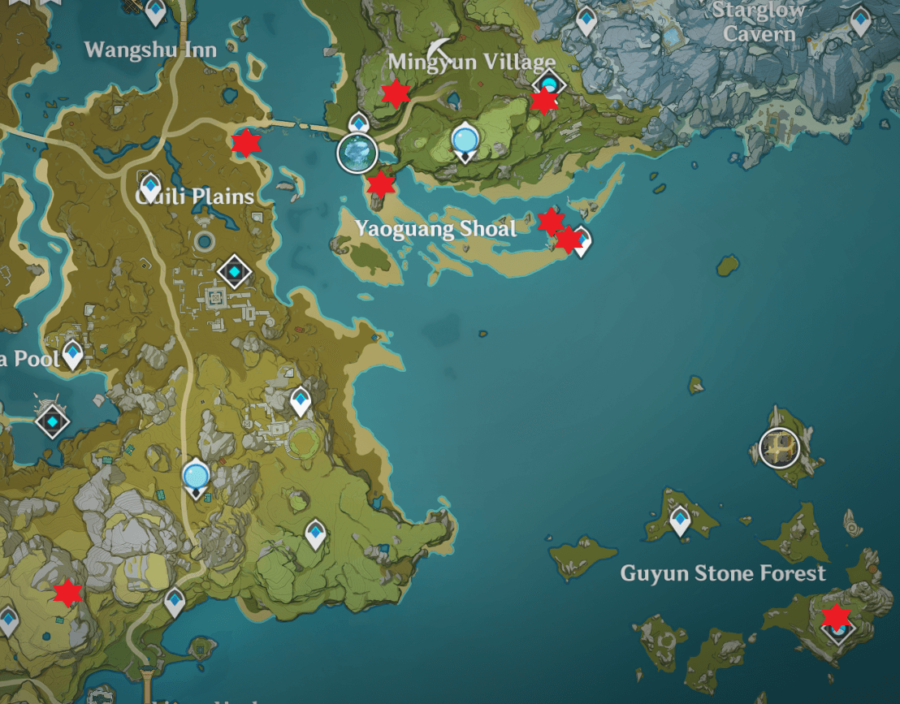 This next screenshot reflects the locations of the 17 time trial challenges in Minlin.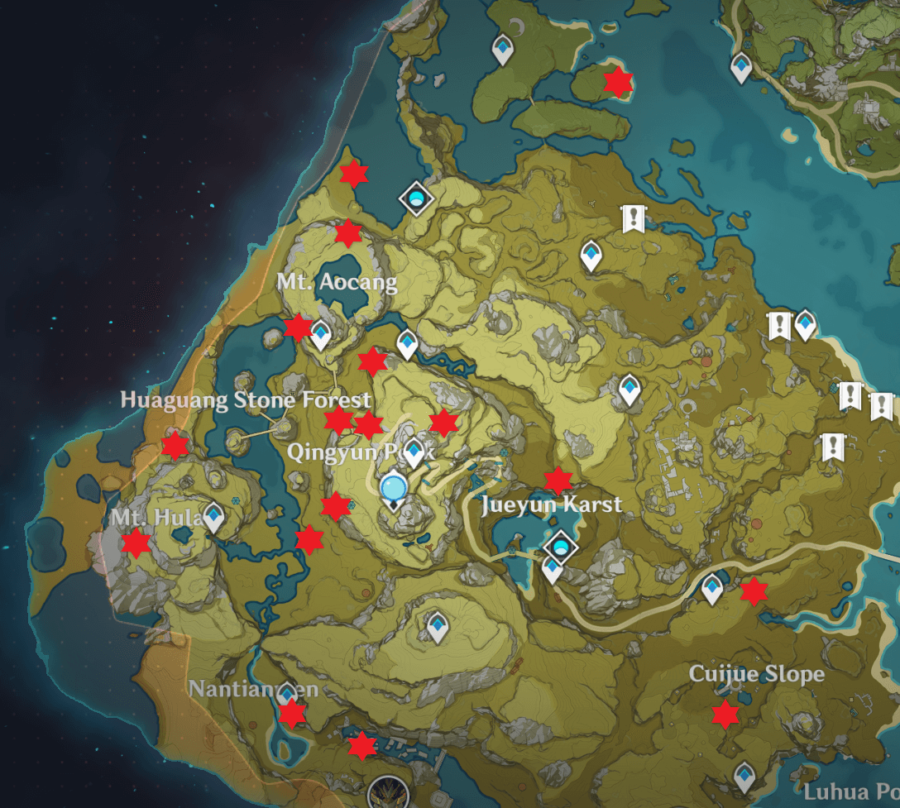 Finally, the remaining 14 time trial challenges can be found in Lisha. Please note that there are four time trials in Tianqiu Valley.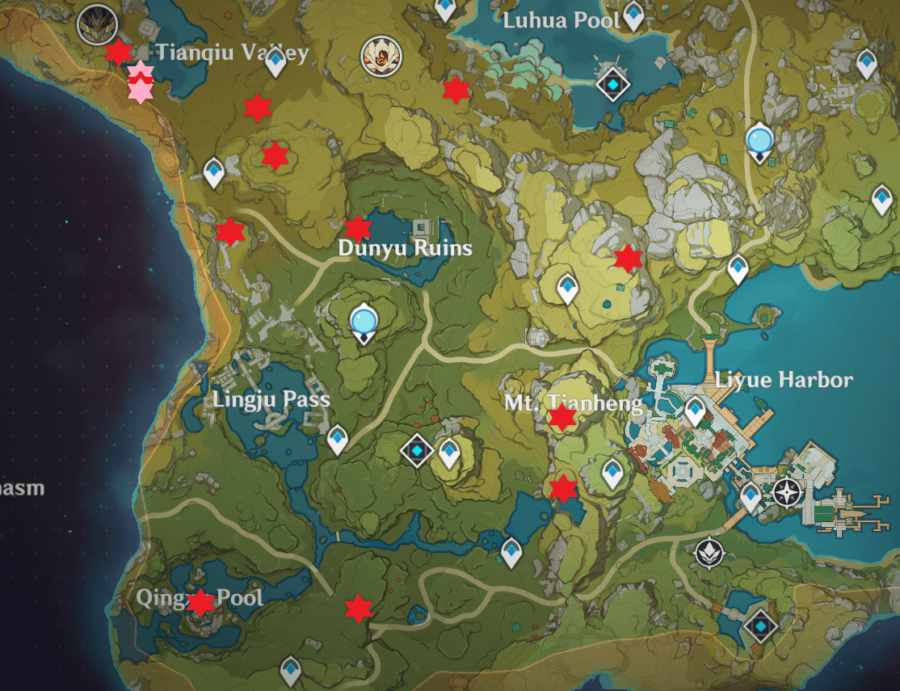 All Inazuma Time Trial Locations
Inazuma is divided into multiple islands that cumulatively house 80 time travel challenges to keep you on your toes.
Completing 6/12/24 challenges in Narukami Island, Kannazuka, and Yashiori Island unlocks the "Lightning-Riding Adventurer (I)" achievement, while doing 6/12/24 in Watatsumi Island and Seirai Island grants the "Lightning-Riding Adventurer (II)" achievement. And completing 5/10/12 of them in Tsurumi Island will unlock the "Lost Adventurer" achievement.
Upon landing on Inazuma, your first stop is Narukami Island, which is home to seven time travel challenges.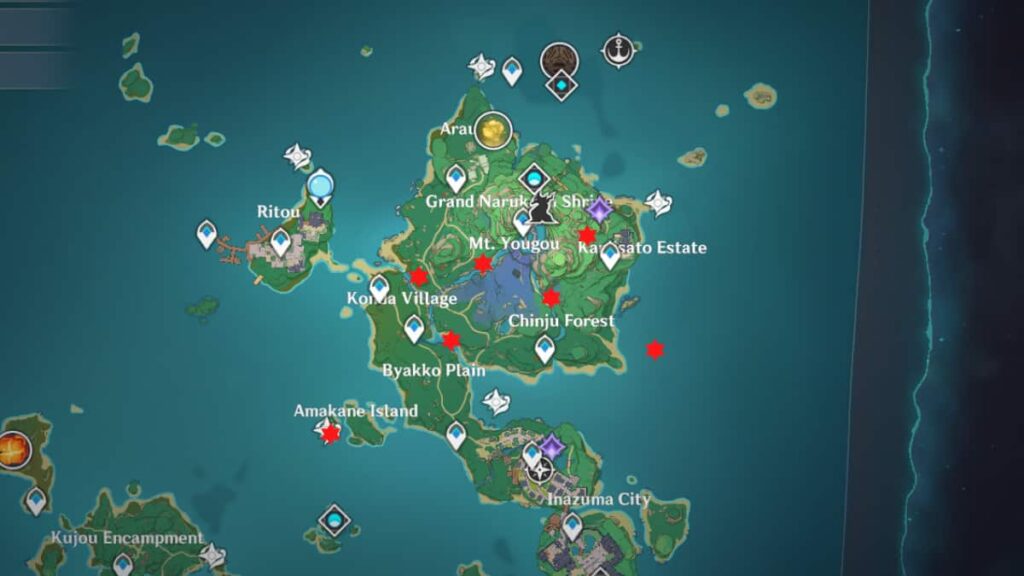 In the joint islands Kannazuka and Yashiori Island, you'll find 28 time trial challenges.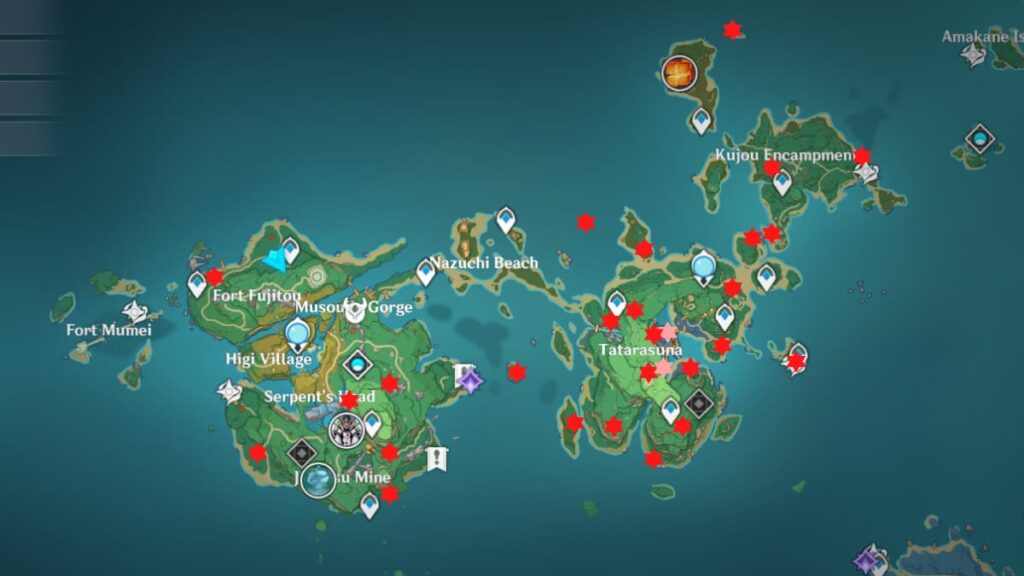 A little ways to the left is Watatsumi Island—home to 17 time trial challenges.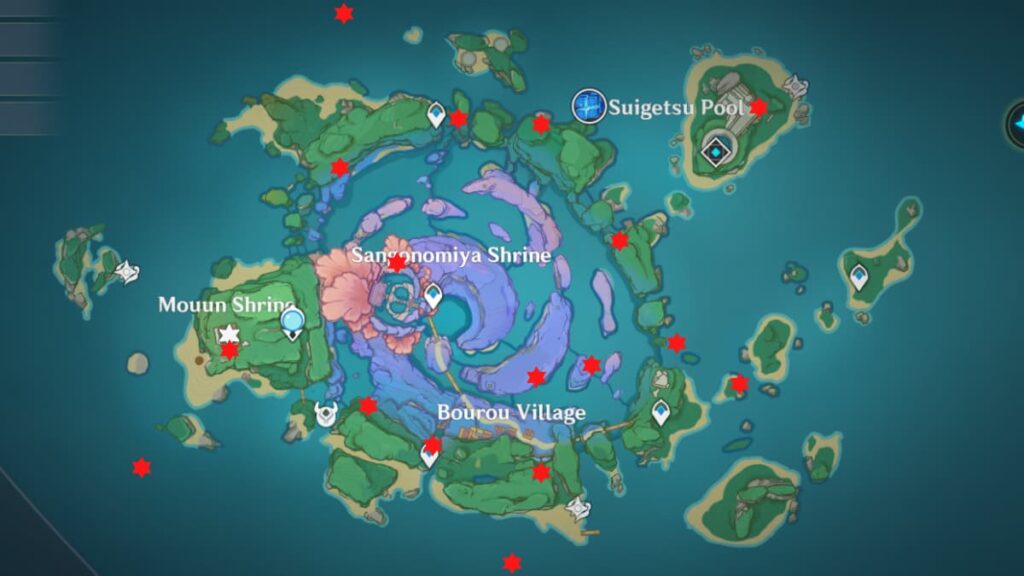 Meanwhile, there are 12 time trial challenges in Seirai Island.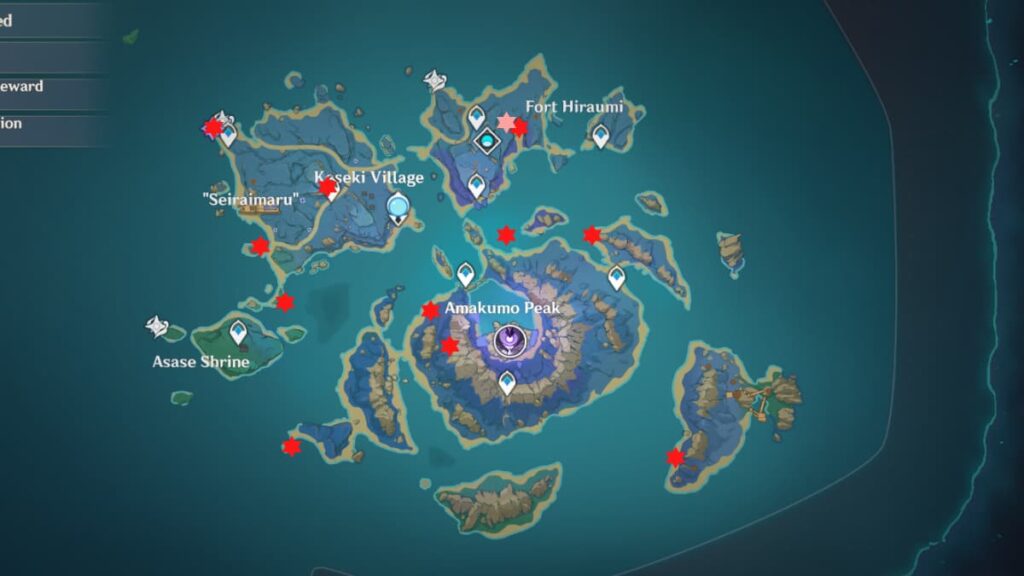 Finally, there are 16 time trial challenges that you can complete in Tsurumi Island. That includes the three located in the group of islets north of the main island.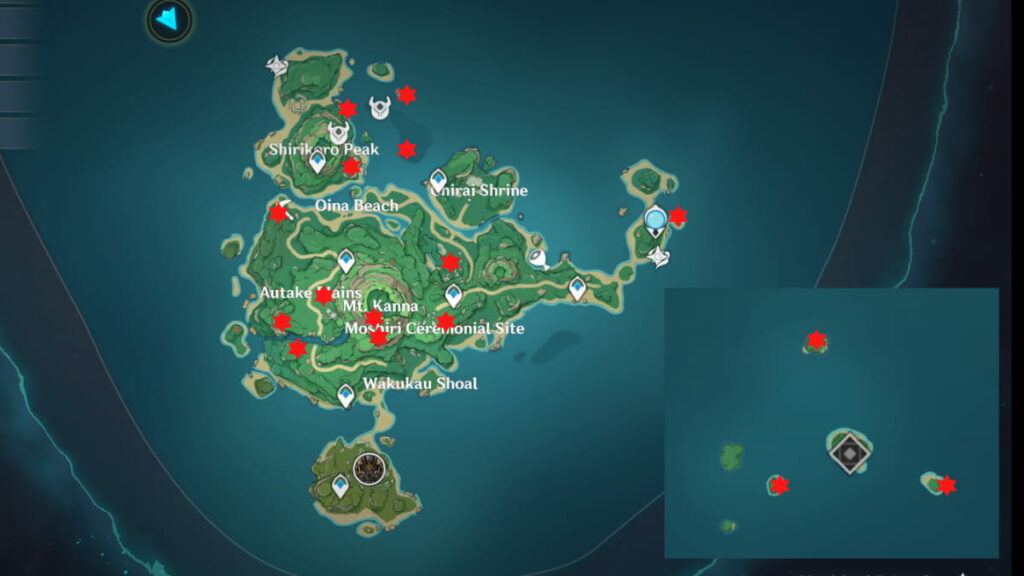 Keep in mind that there are four different types of time trials:
Blow up exploding barrels
Defeat opponents
Dexterity (either blow up far-placed exploding barrels, or a gliding challenge)
Racing
If you've ever wondered "Which Genshin Impact Character Are You?" find out by taking our brand new quiz. Don't forget to check out Genshin Impact 2.4 Leaks, News, and Release Date and Genshin Impact: When is the Next Banner Coming? for info on all upcoming content.