Creating your own home is now possible in Genshin Impact. But like most games, you need a vast amount of resources to be able to build what you need. In this case, you need lots of different kinds of wood.
All Wood Locations
There are seven different types of wood you can collect in Genshin Impact, and each one will be used for different things, as well as together to create furniture and the like inside the Serenitea Pot.
These are the seven types of wood you can collect:
Fir

Bamboo
Birch
Fragrant Cedar
Pine
Sandbearer
Cuihua
Where to get Fir Wood
To get Fir Wood, head to the Stormbearer Mountains. Teleport to the Waypoint there, and head west and every tree you see, just start attacking with your sword.
If the trees are tall and the leaves a dark green to blue looking, these are the Fir Trees.
Where to get Bamboo Segments
To get Bamboo Segments, head to Qingce Village. Here you will find really tall thin trees that are segmented. This is Bamboo. If you travel from the Qingce Village Waypoint, down to the Waypoint to the south. You'll acquire a lot of Bamboo Segments.
Where to get Birch Wood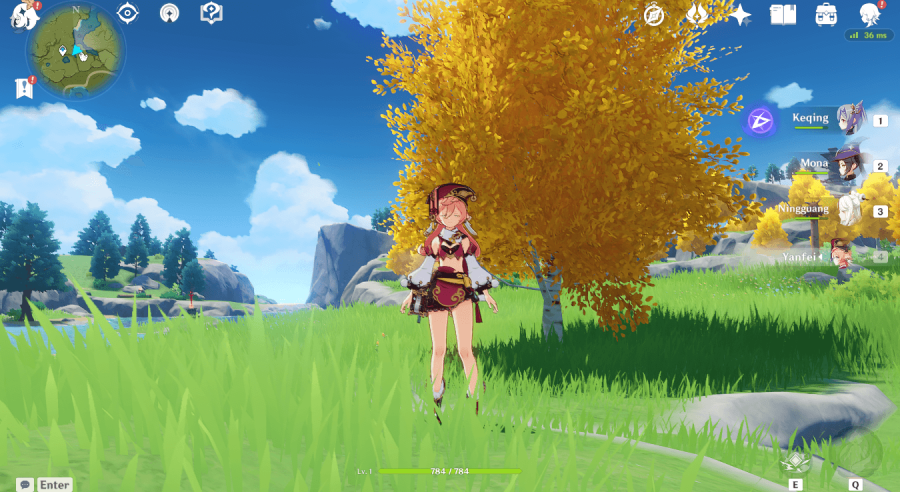 To get Birch Wood, once again head to the Stormbearer Mountains, instead of going west, head east. All the Trees that have a white and black spotted trunk, with the yellow leaves, are the ones you need to hit to get Birch Wood.
Where to get Fragrant Cedar Wood
To get Fragrant Cedar Wood, head to the Dawn Winery. At this location, all the trees surrounding Diluc's Winery will give you Fragrant Cedar Wood upon attacking.
The trees here are more gnarly-like in looks. Running up the base of the trunk, you can see moss starting to creep up.
Related: How to Get Dream Solvent
Where to get Pine Wood
To get Pine Wood, travel to the first Waypoint in Dragonspine, then all the trees that have snowy trunks with brown leaves. These are the trees you must hit to get Pine Wood.
Where to get Sandbearer Wood
To get Sandbearer Wood, go to Guili Plains or Qingyun Peak. Here all the trees are tall with yellow leaves. Just give them a whack, and you'll get Sandbearer Wood.
Where to get Cuihua Wood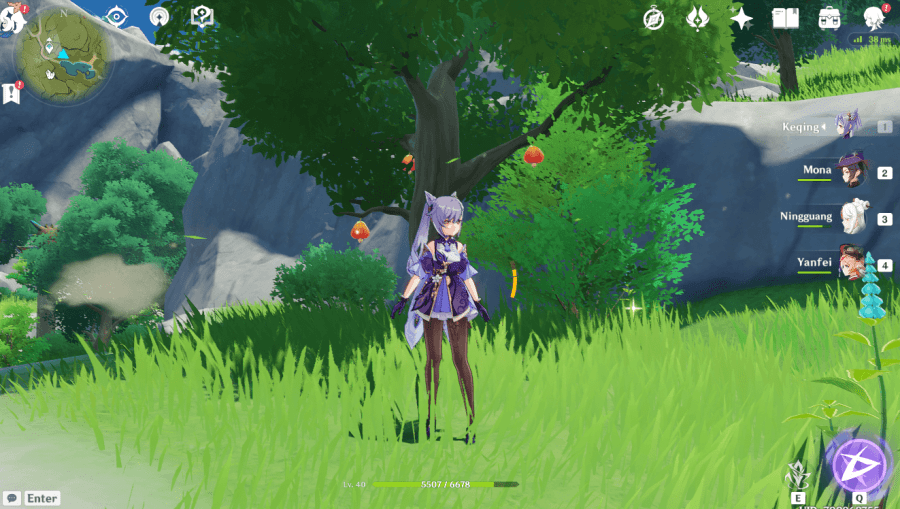 To get Cuihua Wood, head to Dadaupa Gorge and look for Apple or Sensettia Trees. These are quite small trees with light green leaves. You can only get this wood from these two trees.
Find out how to use the Serenitea Pot (and what does it do?) in Genshin Impact before the next version update! Don't forget to check out Genshin Impact 1.6 Leaks, News, and Release Date for info on all upcoming content.