Genshin Impact's Canvas of Starlight Memories web event celebrates all of your adventures, commemorating the game's second anniversary. It runs from September 28, 2022, to October 12, 2022, and is open to all players. By viewing your and others' memories, you can obtain 180 Primogems and additional rewards.
Start by heading to the official web event page. Make sure you're logged into your HoYoverse account, which is also your Genshin Impact account. Select the correct server and character as rewards are distributed via in-game mail.
How to participate in the Genshin Impact Canvas of Starlight Memories web event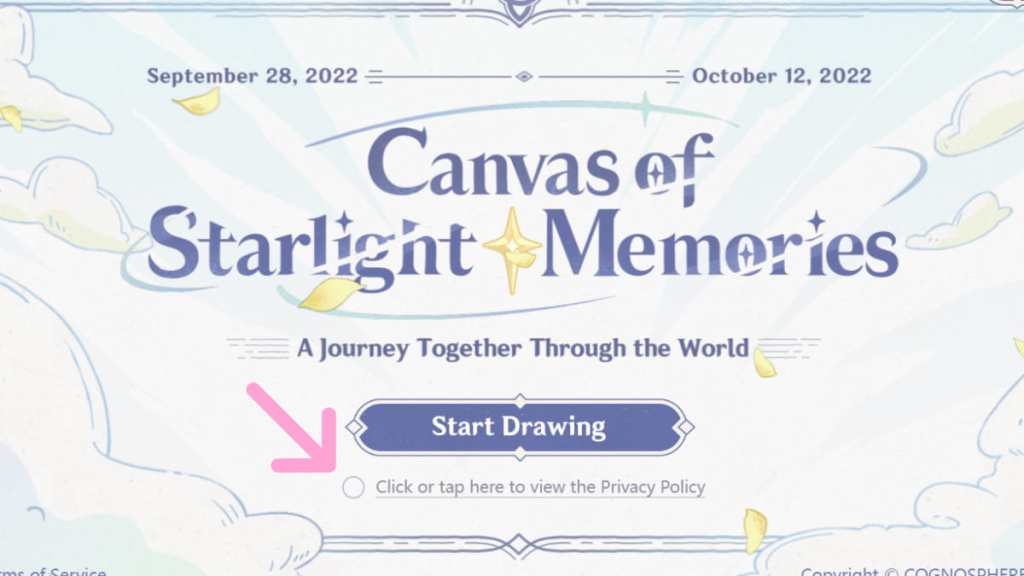 Upon opening the event page, read and accept the Privacy Policy by clicking on the circle on the left. Then click Start Drawing to begin. Depending on how far you are in your travels, there will be up to five memories for you to explore:
Footprints of the Traveler
The City of Wind and Song
The Harbor of Stone and Contracts
The Rainforest of Lore
The Islands of Thunder and Eternity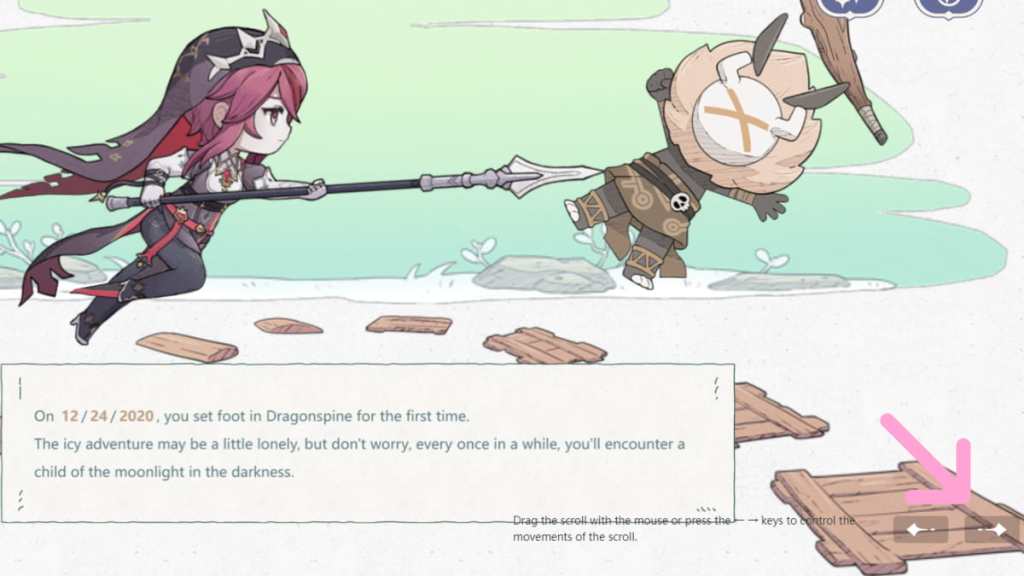 Click and hold the arrow keys on the bottom right to scroll through your memories. You need to reach the very end to encounter a Treasure Chest, which you can click on to receive 30 Primogems and three of a local specialty specific to each region. You can hit the Save Memories button to download an image detailing your journey, or click Back to Home to return to the home screen and select a new memory to enjoy.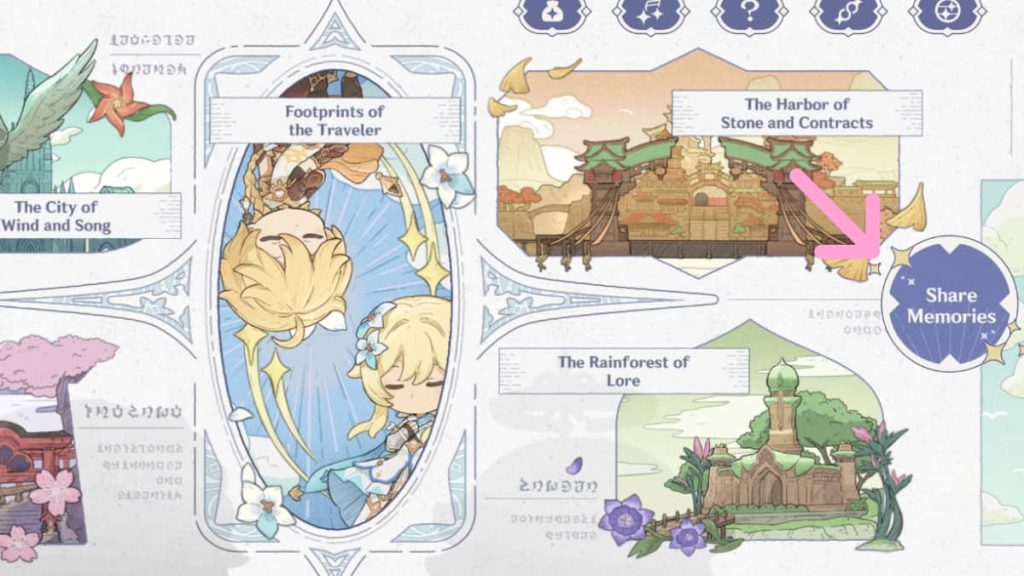 Lastly, you can click on Share Memories to generate a link that redirects to a summary of your adventure. Edit your information and share it to any of the provided social media platforms to get 20 Primogems and five Mystic Enhancement Ore. Meanwhile, viewing another person's memory once will allow you to claim 10 additional Primogems on the bottom right of the screen. Head to the comment section of the official HoYoLAB community post to find links to other players' memories.
Check out our guide on How to go to the Sumeru desert in Genshin Impact to begin exploring the region's sandy expanse.