Cost-Effective Hook is a Genshin Impact World Quest where a desperate antique keeper named Helbet seeks the Supreme Hookshot, Kayvan's, help in fishing out relics lost at sea. Completing this World Quest will unlock the Wonders of the World Achievement called Aha! What's on the Hook?
How to unlock the Cost-Effective Hook Sumeru World Quest in Genshin Impact
To unlock the Cost-Effective Hook, you must first complete the Supreme Hookshot? Sumeru Daily Commission three times. There are three variations of this Commission, but you can complete any of them to count toward your progress. After completing the Commission thrice, you'll automatically unlock the Cost-Effective Hook at the next server reset.
Related: How to unlock Sumeru Daily Commissions in Genshin Impact
How to complete the Cost-Effective Hook Sumeru World Quest in Genshin Impact
Follow the quest marker toward Kayvan's usual spot north of Port Ormos and speak with him. An Akademiya worker named Helbet will convince him to use his amazing fishing skills to find missing relics. Your job is to find Kayvan's preferred bait materials and deliver them to his fishing spot.
Special Mint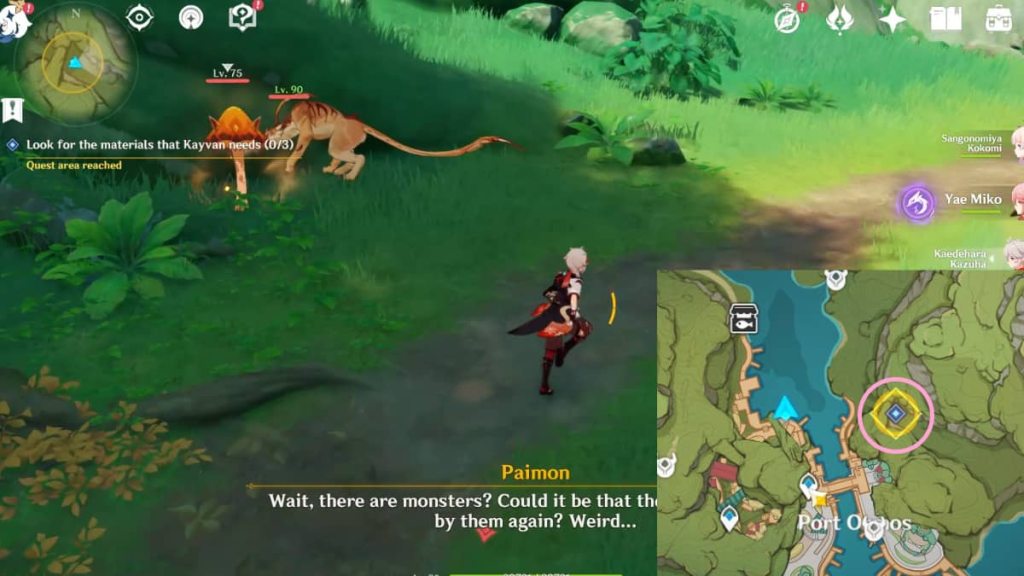 First, Kayvan will ask you to find Special Mint. Head to the area marked by the quest marker, where you'll find a clearing with some fungi. Defeat all the enemies to obtain x3 Special Mint. Deliver them to Kayvan at the fishing spot across the Sumeru Fishing Association, alongside x1 Wheat and x1 Sunsettia. The Special Mint can be found on the quest tab, the Wheat in the materials tab, and the Sunsettia in the food tab.
Special Harra Fruit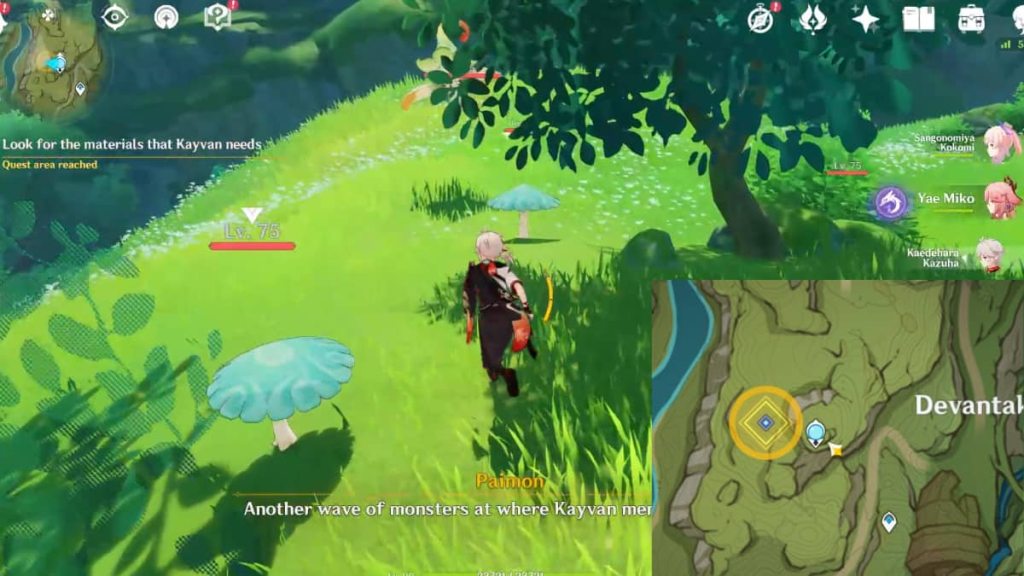 Next, you need to help Kayvan find Special Harra Fruit. Follow the quest marker west of Devantaka Mountain to find some fungi you need to defeat to get the ingredients. Then head to Vimara Village and give Kayvan x1 Harra Fruit (quest item tab), x1 Wheat (materials tab), and x1 Sunsettia (food tab). Once that's done, some Slimes will appear in the water—defeat them to proceed.
Fresh Zaytun Peach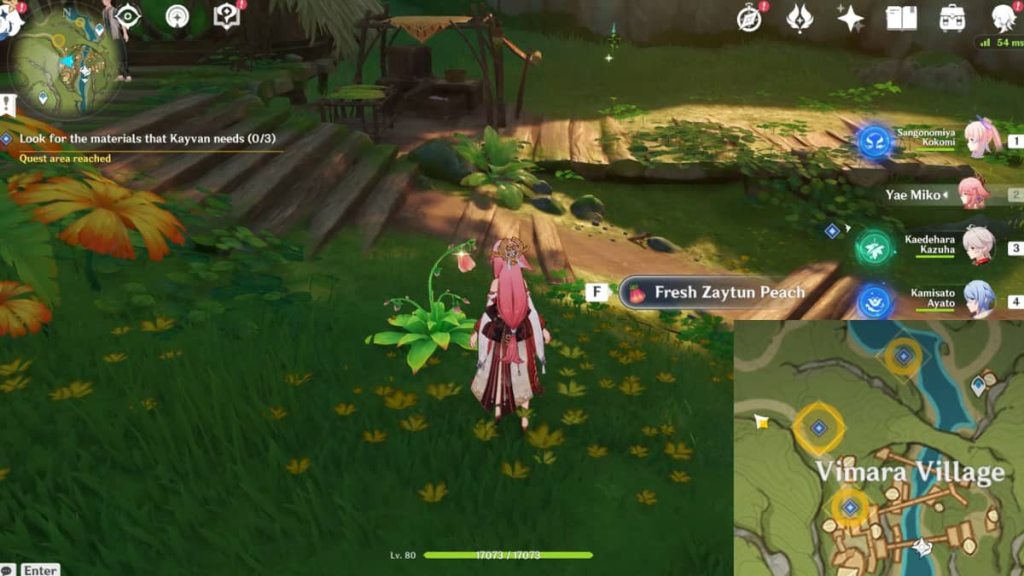 For the final segment, you'll be asked to search for Kayvan's special bait materials, Fresh Zaytun Peaches. They're located at three points in Vimara Village, and you can pick them directly—except for the one in the middle, which you must defeat a Pyro Whopperflower to get. Once you've got all three, head to Kayvan in Vimara Village to turn in x3 Fresh Zaytun Peach (quest tab), x1 Wheat (materials tab), and x1 Sunsettia (food tab). This will complete the World Quest and make you eligible to randomly get the follow-up Daily Commission called The Hook's Unexpected Adventure.
Check out our guide on All Sumeru Daily Commissions related to Achievements in Genshin Impact to get all the hidden Achievements while doing your dailies.