Genshin Impact's Version 3.0 beta test applications just closed, bringing in excitement for the much-awaited look at the Sumeru update. With a new region comes an exciting cast of new characters—including Collei, who made her debut in the Genshin Impact manga. While leakers have been revealing plenty of tidbits about her for the past few months, new leaks suggest that she may look quite different than she did in the manga.
A relatively new leaker called @SpendYourPrimos on Twitter (not to be mistaken for @SaveYourPrimos) revealed that Collei's appearance may be updated with the following characteristics:
Her hair may be past her shoulders.
She may wear a green shawl and a short black dress with long sleeves.
Her footwear may include asymmetrical stockings and black heels.
She may wear a ton of cute accessories that follow a black, gold, and yellow-orange palette.
Collei's updated appearance could be due to whispers that the manga takes place five years before Genshin Impact's present time.
Related: How does the note falling speed work in the Genshin Impact The Almighty Arataki Great and Glorious Drumalong Festival event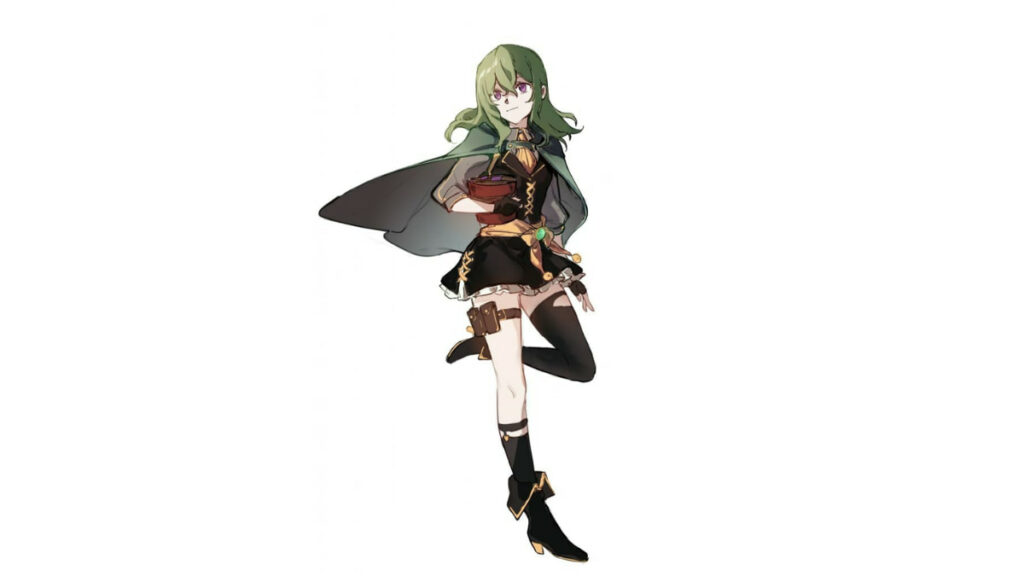 A user from Chinese forum NGA posted fanart of their interpretation of Collei based on the above leaks, showcasing a more mature and happier version of the character. There have been discussions that she may have a body model between a child and teen, which ties into the rumor that Genshin Impact is developing a new female body model. However, it's also likely for her to be a shorter teen like Xiao.
Additionally, @SpendYourPrimos revealed that Collei may be working as a forest patrol, which ties into earlier leaks that alleged she would be a four-star Dendro bow user. This connects with the manga's lore as Amber, who had gotten close to Collei, also does plenty of patrolling as an Outrider.
The leaker also stated that Collei's the type to try hard to seem normal to others. Given her less-than-normal childhood as a test subject for the Archon Residue Experiment, that personality quirk seems fitting to her character—but be cautioned, as nothing has been confirmed. With the Version 3.0 beta test commencing soon, more concrete information about Collei and other new characters may come in the next month or so.
In the meantime, check out our guide on How does lag calibration work in the Genshin Impact The Almighty Arataki Great and Glorious Drumalong Festival event to play through the currently-running event.