Fluttering Footsteps in the Fields is a Genshin Impact web event celebrating the upcoming release of Wanderer, who some players better know by his previous identity, Scaramouche. In this event, you can join Wanderer as he explores Sumeru's beautiful landscape. It runs from December 5, 2022, to December 10, 2022, and is open to all players Adventure Rank 10 and above.
Start by heading to the official web event page. Make sure you're logged into your HoYoverse account, which is also your Genshin Impact account. Select the correct server and character, as rewards are distributed via in-game mail.
How to complete the Genshin Impact Fluttering Footsteps in the Fields Wanderer web event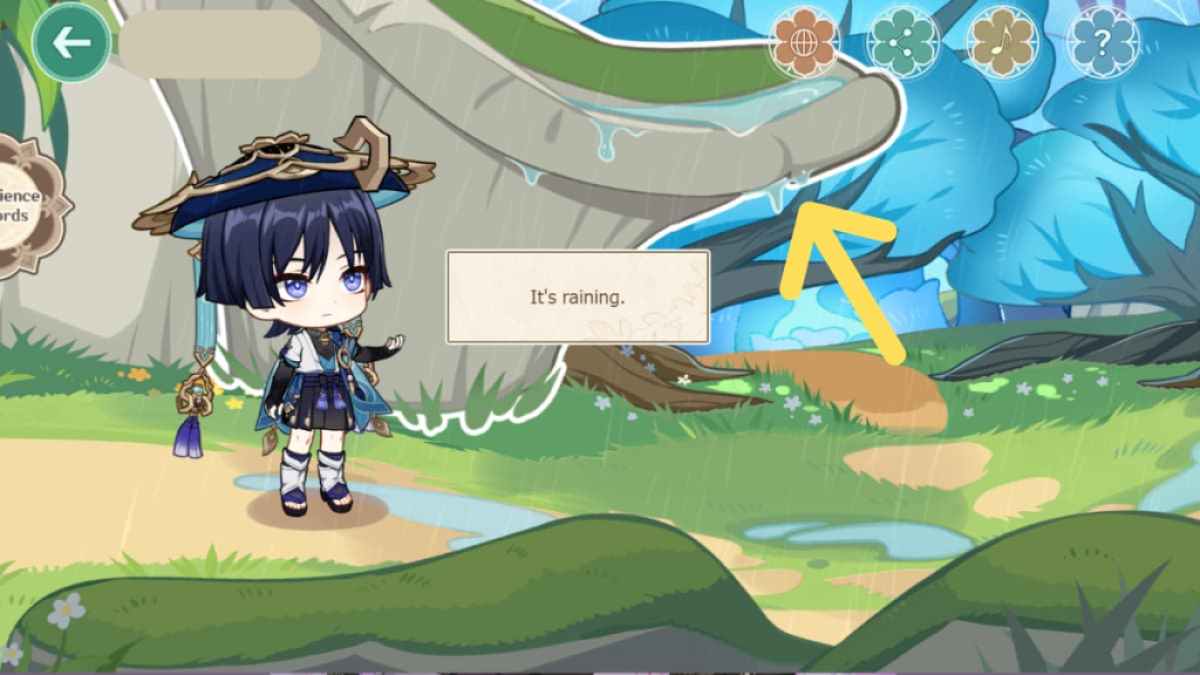 Wanderer will stroll around Sumeru, and will have a quick dialogue stop at three landmarks. Your goal is to click on the highlighted objects to gain Experience Records. They're the following:
Dendro Crystalfly
Aranara
Giant mushroom
If you miss one, don't worry as Wanderer will keep walking and encountering the three landmarks. Once you've clicked on all three, you can begin unlocking the experiences. Click on the Experience Records button on the left side of the screen.
Related: Genshin Impact distributes 800 free Primogems to all players following win in the PlayStation Partner Awards 2022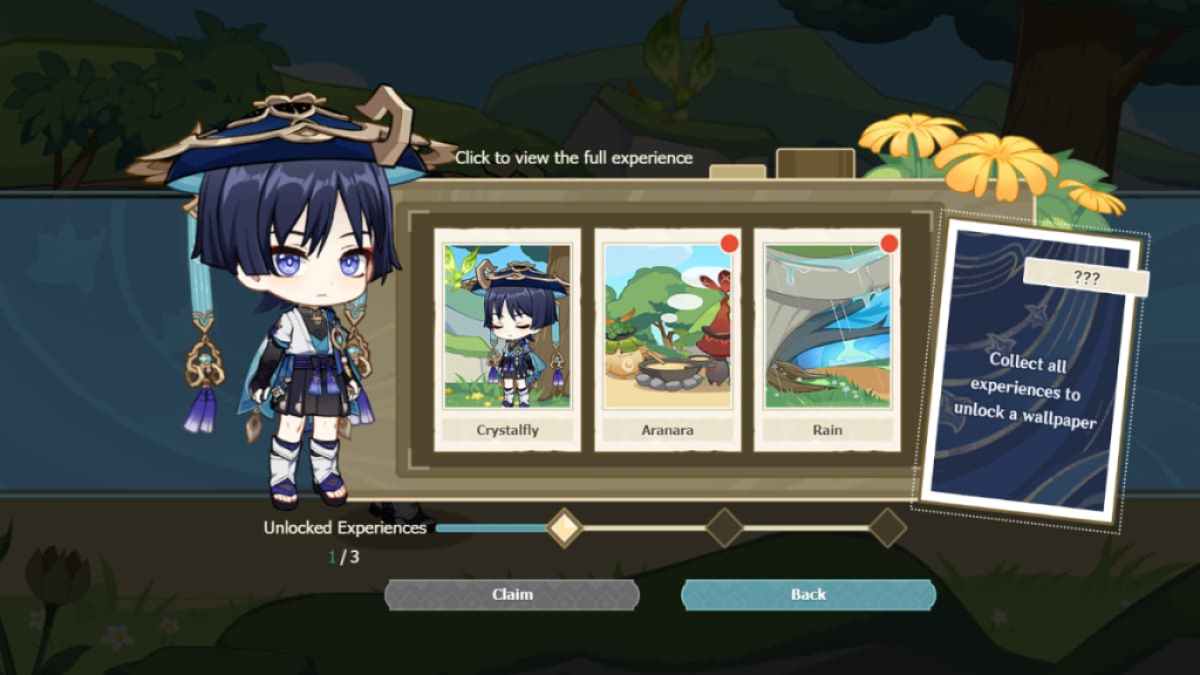 Click on each experience, then click Go. You need to share the photo to any applicable social media platform to unlock an image with Wanderer, which you can download as well. Once all three are done, click Claim to get the following rewards:
x40 Primogems
x3 Vayuda Turquoise Fragment
x20,000 Mora
x2 Mystic Enhancement Ore
You'll also unlock the exclusive wallpaper, which you can download after sharing the image on social media.
For Genshin news, check out Genshin Impact leakers resort to drawing leaks amid DMCA concerns here on Pro Game Guides.