Hidden Civilizations is a Genshin Impact web event taking place on HoYoLAB from September 29, 2022, to October 31, 2022. Your goal is to participate in various HoYoLAB community tasks to obtain Copper Coins, which can then be used to redeem rewards (including Primogems!) and participate in a Prize Draw.
Start by heading to the official web event page on HoYoLAB, which can be accessed via browser or the app. Make sure you're logged into your HoYoverse account, which is also your Genshin Impact account. Select the correct server and character as rewards are distributed via in-game mail.
You can complete up to six Event Missions per day to collect a total of 84 Copper Coins. Click the Go button to work on each task, then click Claim to obtain your Copper Coins. Be careful as some Event Missions reset the next day, and any unclaimed Copper Coins can no longer be retrieved.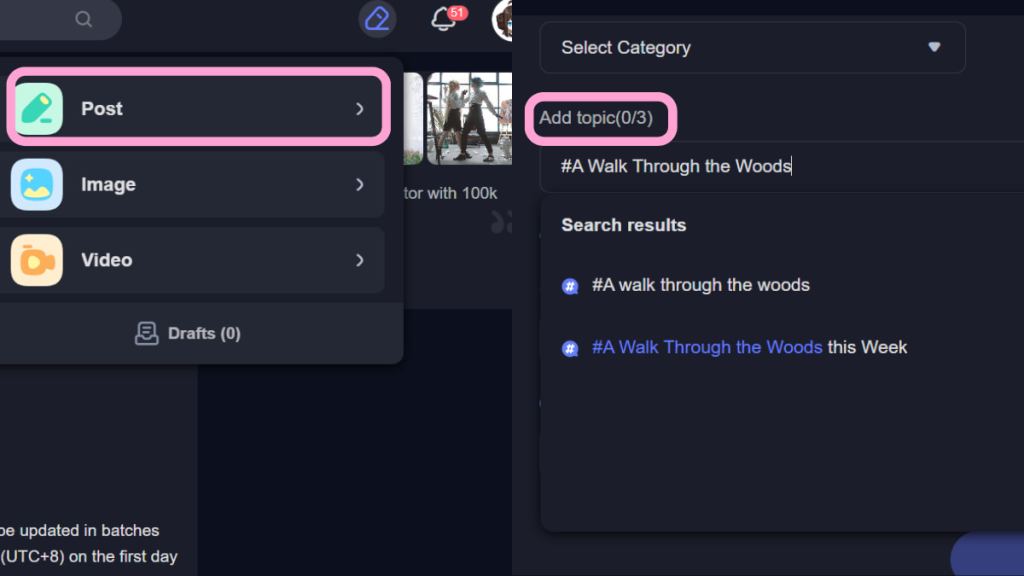 The tasks are pretty straightforward, but if you haven't been active on HoYoLAB, you might be confused about how to make a post with a specific topic. To do so, click on the pencil icon on the upper right of the screen on PC, or the plus button on the bottom of the screen on mobile. Select Post to start a thread on HoYoLAB. Scroll to the bottom until you see Add Topic. In the text field, you can input the topic according to the instructions in the Event Mission (including the hashtag).
Related: Genshin Impact Creator Program – Registration, Participation, and Rewards
Scroll down on the main event page to redeem Primogems, Hero's Wits, and Mora in exchange for Copper Coins. There are only 14,000 sets of each of these one-time rewards, but the rewards inventory will be updated in batches during the event. They will be updated at 06:00, 14:00, and 22:00 (UTC+8) on the first day of the event and every Wednesday and Saturday during the event period.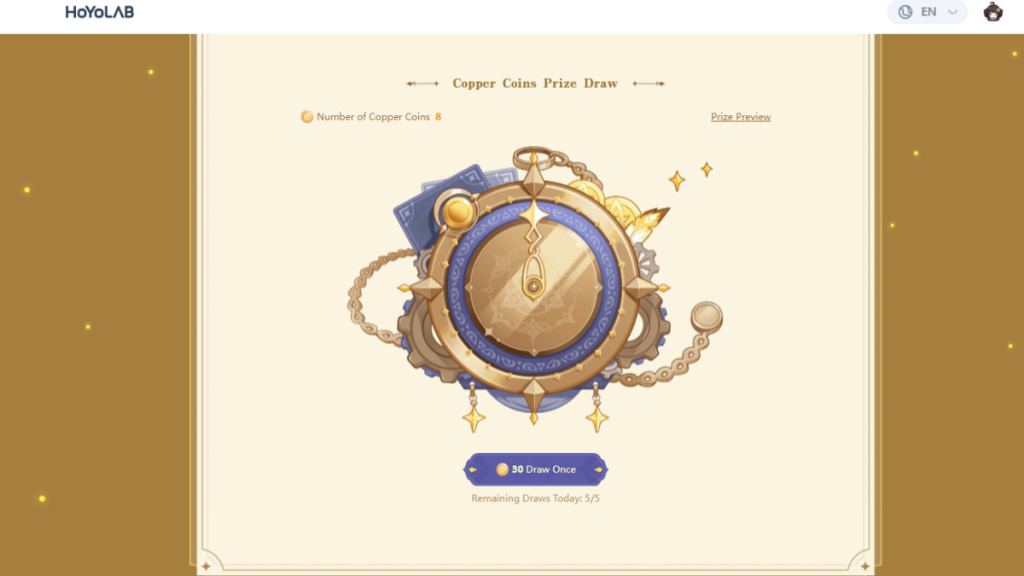 Meanwhile, you can also use 30 Copper Coins up to five times per day in the Prize Draw at the bottom of the event page. Doing so will merit you one of the following random rewards:
Primogems ×60 (30,000 sets)
Mora ×20,000 (50,000 sets)
Hero's Wit ×2 (50,000 sets)
Adventurer's Experience ×5 (40,000 sets)
Fine Enhancement Ore ×5 (80,000 sets)
"Hidden Civilizations" Avatar Frame (30 days)
"Hidden Civilizations" Avatar Frame (90 days)
"Hidden Civilizations" Avatar Frame (Permanent)
Bear in mind that Avatar Frames can only be used on HoYoLAB.
In-game rewards will be distributed in the form of in-game item redemption codes, which will be sent to lucky winners via HoYoLAB forum messages. You can then use the code to exchange for your prize in-game. These codes can be redeemed from September 28, 2022, to November 7, 2022. If you miss the deadline, your rewards will be forfeited. Meanwhile, Avatar Frame rewards will be sent directly to your HoYoLAB account.
Check out our Genshin Impact A Walk Through the Woods web event guide to participate in another web event.