Travelers embarking on the Sacred Sakura Cleansing Ritual questline in Genshin Impact will be asked to meet with Ioroi in Chinju Forest. After you complete Ioroi's request to play with three tanuki children, he will gift you a special comb that is needed to unlock the next barrier.
Although this quest is part of Cleansing Defilement, it will appear as a separate world quest called Hayashi of Tanuki in the Forest.
Related: How to get the Predator Bow for free in Genshin Impact
After obtaining the comb from Ioroi, drop down to ground level on the shore. When close enough to the cavern, one of the tanuki children from before will lift the veil sealing its entrance. Inside, you'll find five mini-shrine points that you can interact with (two are above eye-level, near the barrier; you'll need to climb up the tree roots to find them).
Chinju Forest Puzzle Sequence
As always, leave the starter lantern (Purify/Pray) alone. For the other lantern on ground-level, set it to 4.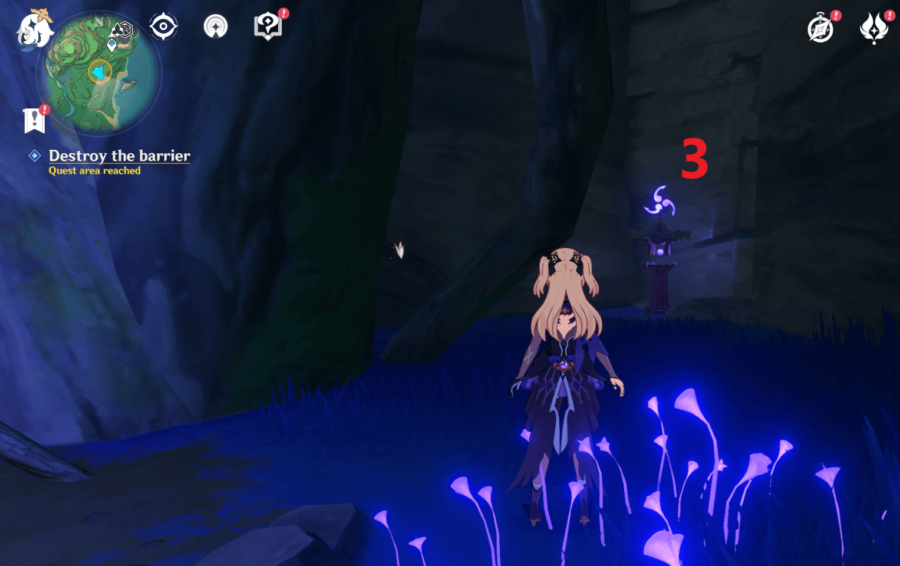 There is a lone lantern hidden around the bend in this small cavern. Set this one to 3.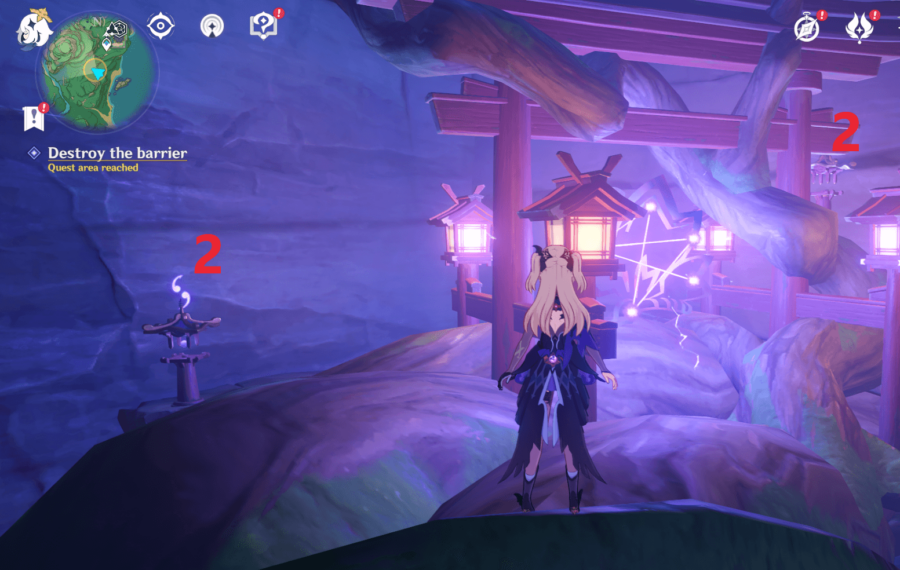 Finally, climb up the tree root and set both lanterns up here to 2.
Once you've adjusted all of the lanterns, return to the starter point and Pray, triggering another shadow warrior battle. Like usual, Kazari will come to speak with you after the battle.
Take our Which Genshin Impact Character are you quiz, or earn free in-game prizes by redeeming Genshin Impact codes. We've also got details on the next Wish banner.