Genshin Impact is a game that has a stack load of materials that you can find in the world of Teyvat. With each update that happens, they are going to more and more, and the uses for previous materials that had no use may become vital in the future.
How to get Luminescent Spine
To get Luminescent Spine in Genshin Impact, head to the region of Liyue at night, and you should see them floating around naturally; if not, start whacking bushes to get them to spawn. Remember, you can only collect Luminescent Spine at night.
The best location to get Luminescent Spine from is the area called the Cuijue Slope in Liyue. Though they are not on the Slope itself, it's the center focal point with Luminescent Spine all around it. The most beneficial route to take, start from the fast-travel waypoint at the Luminescent Spine, and just to the southwest, is a collection of Luminescent Spine that can be found.
From there, teleport to the waypoint southwest of the Luminescent Spine, and to the west as you spawn should be some Luminescent Spine to collect. Then head northeast, through the canyon, and you'll find more, then. If you want to be speedy, teleport to the waypoint to the northeast, the one above Cuijue Slope. Then travel north, and you'll find another collection of Luminescent Spine.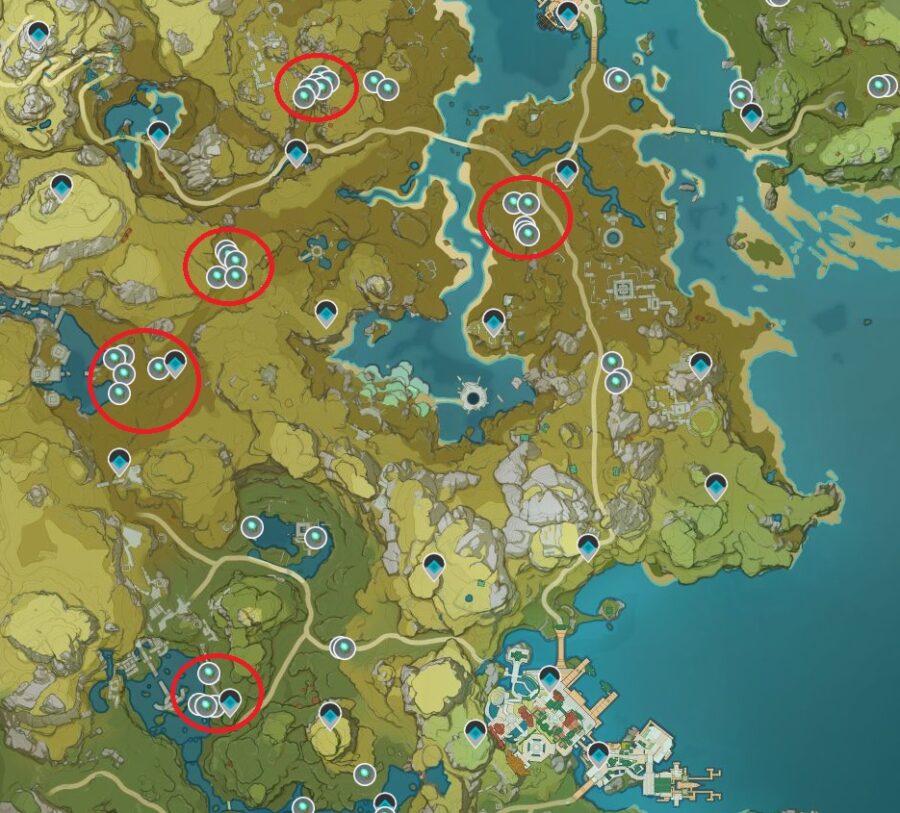 Another quick location to getting a few of them within seconds is the waypoint at Lingu Pass, just head west a tad, and you'll find some. Remember, if you do not see them flying about naturally, hit the bushes to make them appear, and only at night.
The only use at the moment for the Luminescent Spine is to create a Portable Waypoint, and you need two Luminescent Spine for each one you make. The Portable Waypoint only has a single use before they are used up, so it's best to have a collection of these to build another instantly.
If you're looking for information on the Genshin Impact 1.2 update, check out this post! Stay up to date with the upcoming banners, and keep an eye on our Genshin Impact codes to get some free goodies!